This post may contain affiliate links, which won't change your price but will share some commission.
Kick off your game day party with 115+ of our favorite appetizers, mains, sides, cocktails, and desserts that are perfect for the big game!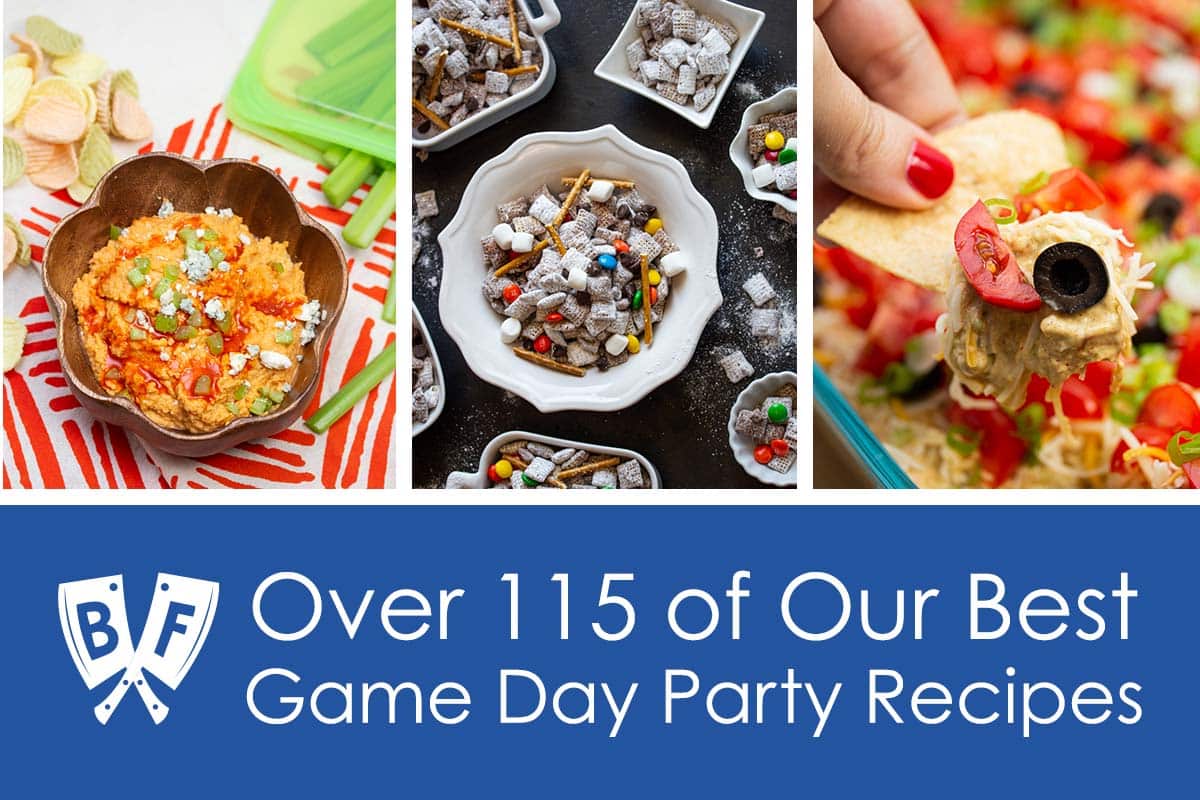 This one is for the sports fans (and those of us who use game day as an excuse for fun food spreads 🙋🏻‍♀️).
Whether you're into football, basketball, hockey, baseball, soccer, golf, bowling, or synchronized swimming, this post is your new go-to resource for all things related to game day food.
Sports gatherings can vary widely, so I've broken things down into helpful categories below, and you can click on any link to jump straight to that section.
Back when my husband worked in a big office, we'd have his department over to watch football with an epic spread of appetizers and desserts with the addition of a 6 foot wedge (that's a giant sandwich) from a local deli.
The top appetizer requests were always this layered taco dip, these sweet-and-sour meatballs, my favorite deviled eggs, these bacon-wrapped water chestnuts, and my classic pickle treats.
Desserts always included these peanut butter haystacks, this margarita cake, a batch of cranberry oat cereal bars, and our favorite puppy chow (AKA muddy buddies).
I hope this post helps you plan the most delicious party ever, regardless of whether it involves your favorite sports team.
Game on!!
Jump To:
🥟 Bite-sized snacks
These are some of our very favorite bite-sized game day snacks. These appetizers are portable and poppable, and many can be made in advance, leaving you relaxed come game time.
🥣 Appetizer dips and spreads
Nothing beats a good dip when it comes to your game day lineup. I usually assemble a few options in advance in casserole dishes and stash them in the fridge until kickoff.
Some of our favorite items to serve alongside dips and spreads are:
Pita bread or pita chips (my homemade baked pita chips are divine!)
Tortilla chips or scoops
Fresh veggies/produce like celery, cucumbers, carrots, jicama, bell peppers, broccoli, cauliflower, and grape tomatoes
Pretzels, pretzel sticks, or pretzel crisps
Potato chips
Crackers (both plain varieties and ones with additional flavors/ingredients work well)
Sliced baguette, either plain or toasted in the oven (toasted is also fantastic rubbed with garlic while it's still hot)
Grissini or breadsticks
Bagels or bagel chips
Bread bowls
Veggie chips or sticks
Doritos or Fritos
Naan bread or naan crisps
🍔 Game day mains
Some people like to celebrate the big game by grilling up burgers, sausages, or brats for a crowd. Many enjoy having a buffet table of dishes for people to fill their plates.
Others like to have a big pot of soup or stew hanging out in a slow cooker for their guests to help themselves throughout the game.
Whatever your style, here are some options for game day entréeas to feed hungry fans.
🥗 Super sides
Whether it's creamy mashed potatoes to go with beef goulash, pasta salad or baked beans to go alongside burgers and brats, or a cheese-packed loaf of bread, these side dishes will round out any game day meal.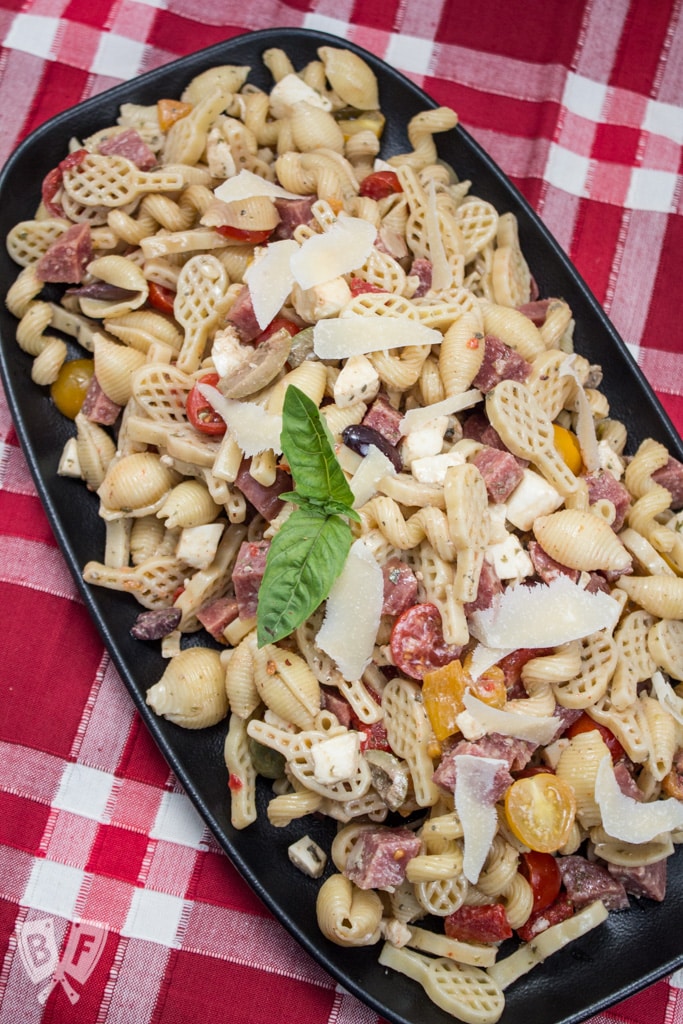 Antipasto Pasta Salad
Bring the fun of an antipasto spread to picnic season with this colorful spin on an Italian favorite + a giveaway from prAna!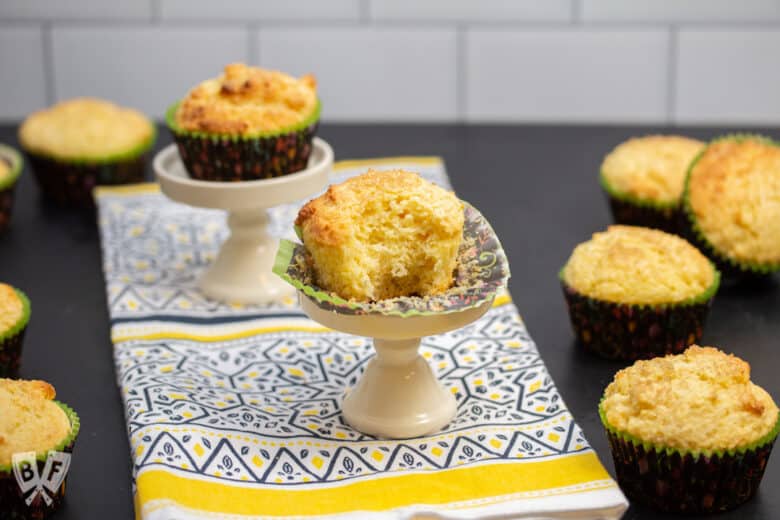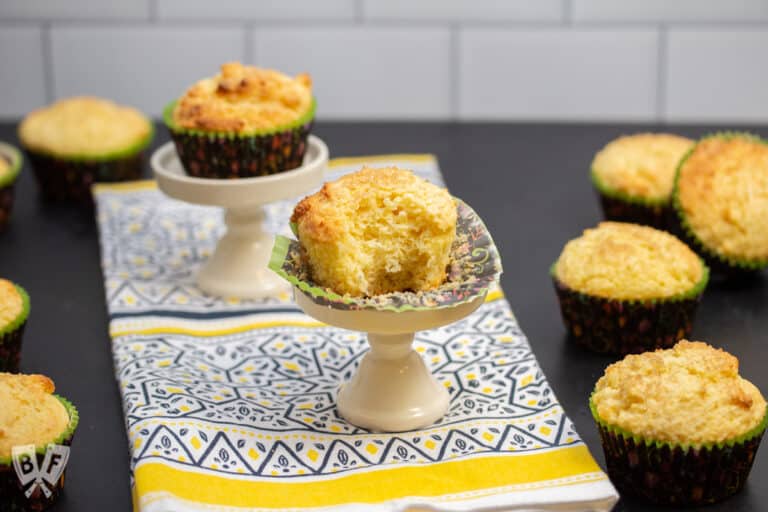 Sweet Corn Muffins
These muffins go great alongside stews or chili, and are also great on their own!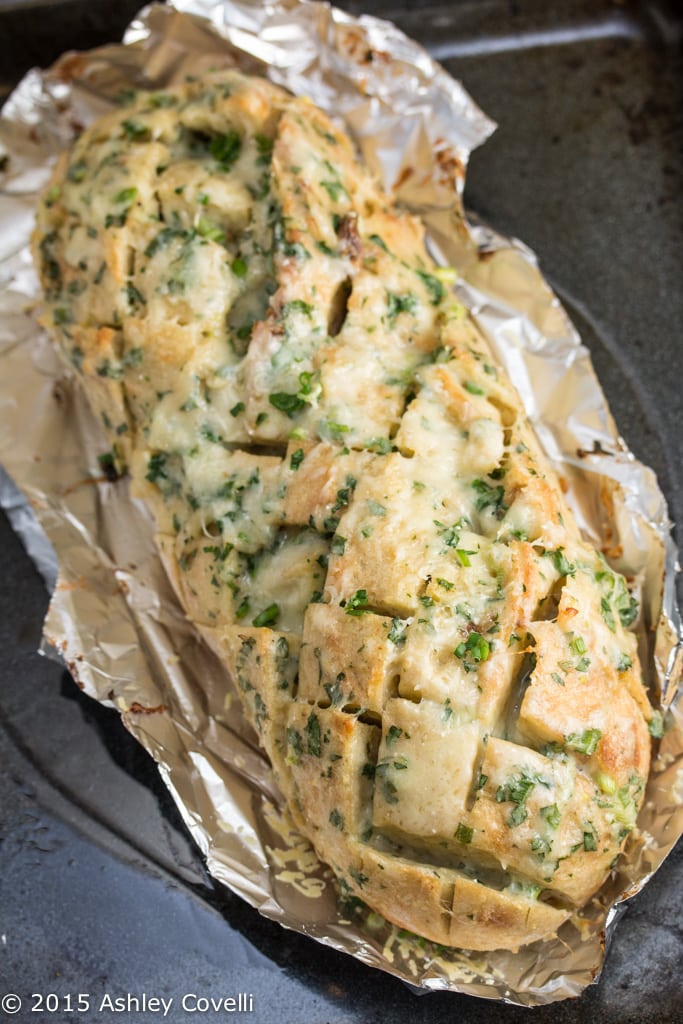 Roasted Garlic Gruyère Pull-Apart Bread
Crusty bread is slathered with Parmesan and herb-roasted garlic butter then stuffed with Gruyère cheese.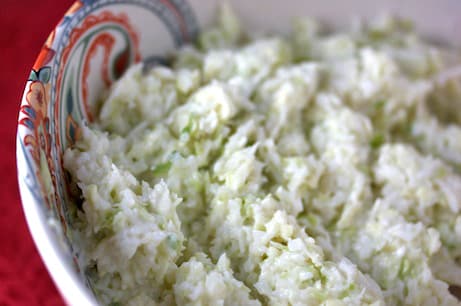 Cole Slaw
This is the way my mom makes cole slaw, and it rocks! Simple, delicious, sweet, and creamy.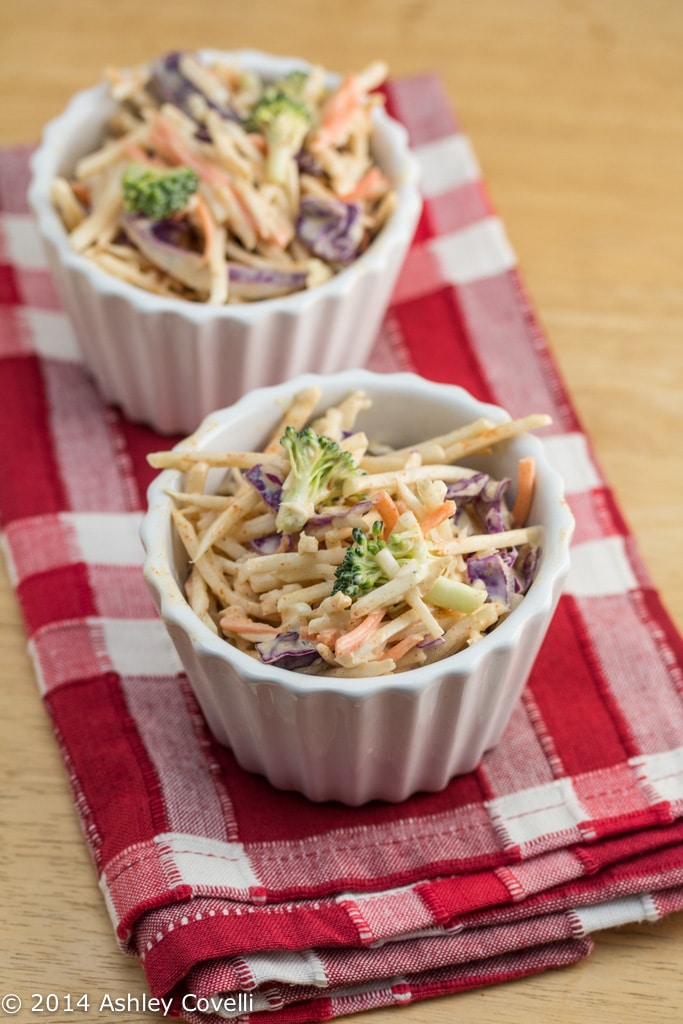 Rainbow Slaw with Smoked Paprika Mayo
Smoked paprika adds depth to this colorful, fresh, and tangy slaw. This is really easy to put together, can be made in advance, and stores well in the refrigerator until you're ready to eat.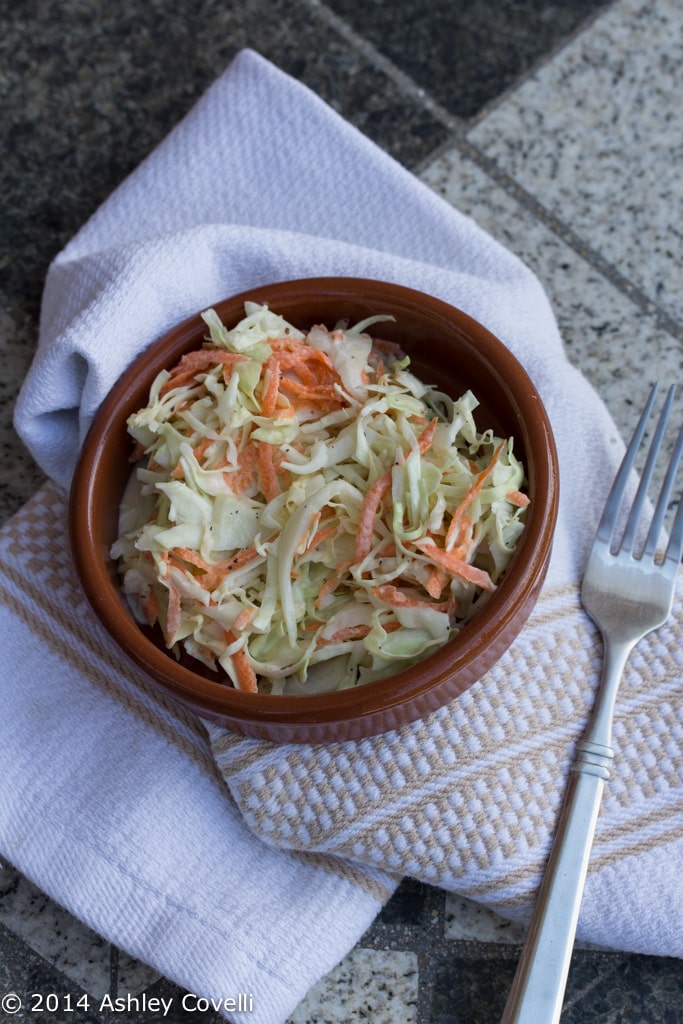 Best Barbecue Coleslaw
This slaw uses buttermilk, lemon juice, and vinegar for extra tang, and it gets better and better the longer it hangs out in the fridge.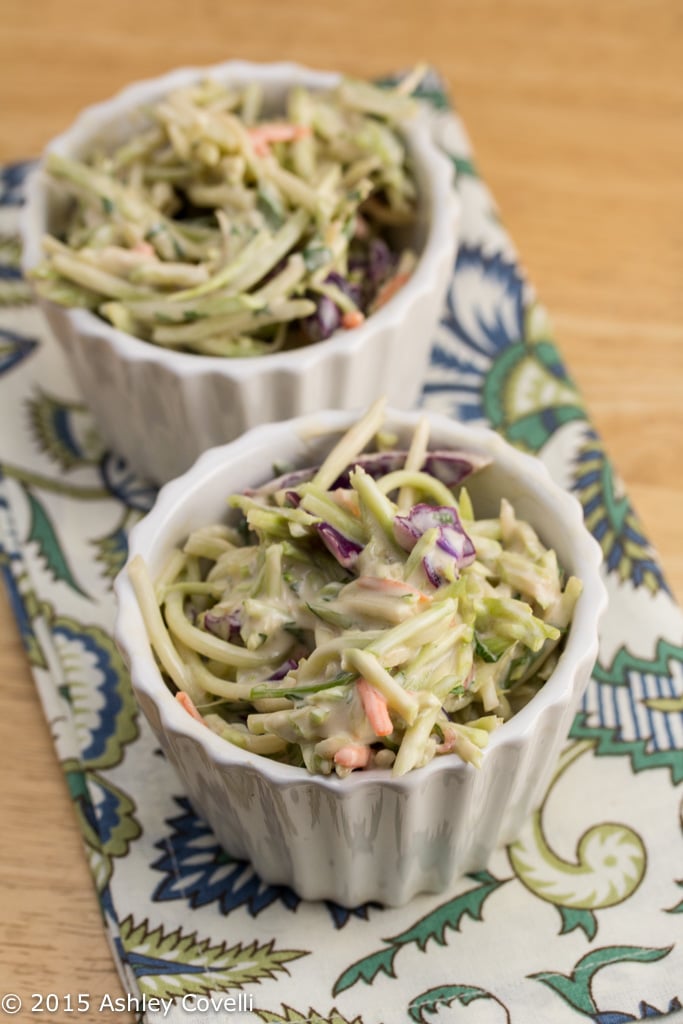 Asian Broccoli Slaw
A zesty, sweet-and-spicy dressing is the perfect coating for this colorful cilantro-studded slaw.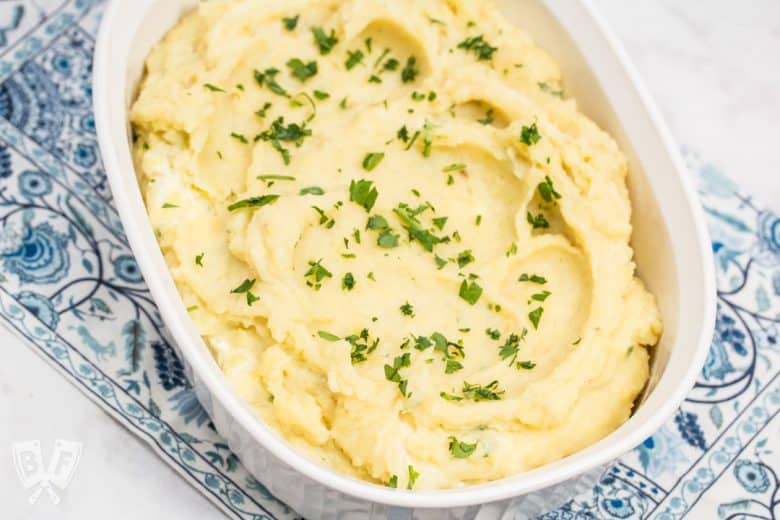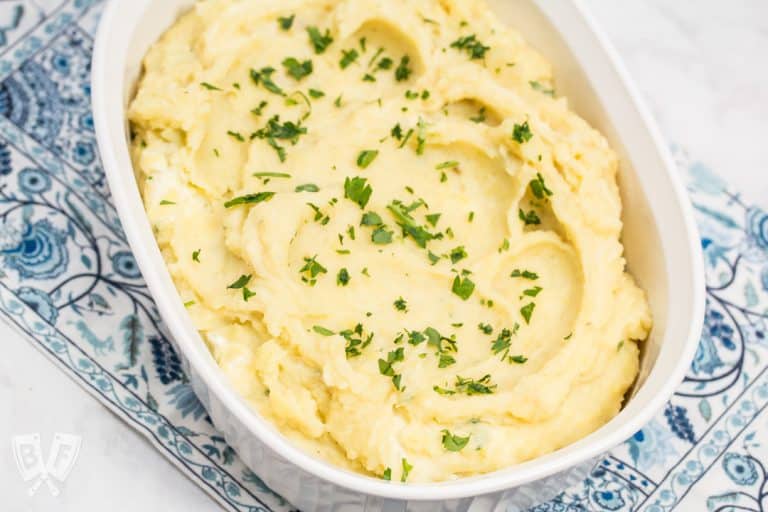 Instant Pot Mashed Potatoes
Super creamy, fluffy mashed potatoes are easy to make in a fraction of the time thanks to the Instant Pot. Perfect with beef goulash or meatballs!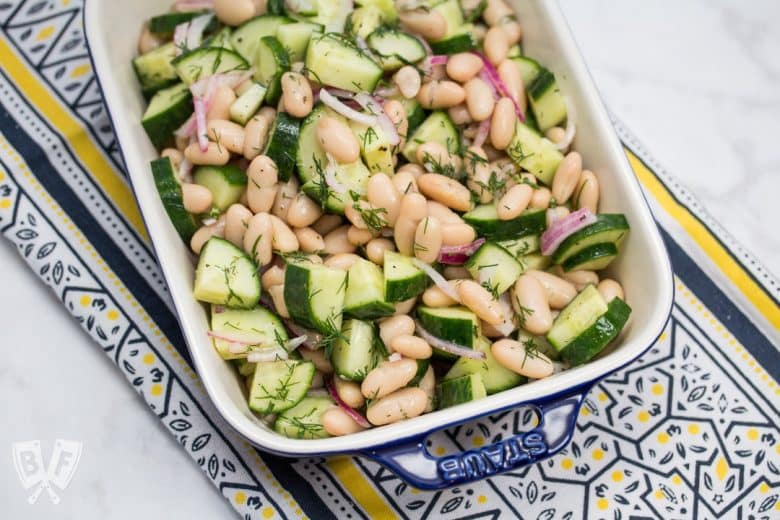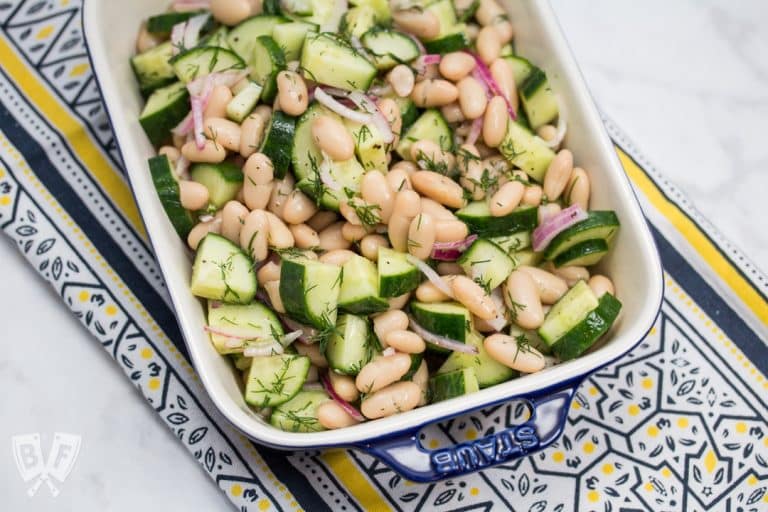 Cucumber & Cannellini Bean Salad with Dill
Mix together 6 ingredients in just minutes with this easy no-cook bean salad recipe. Perfect for days when you don't want to heat up the kitchen!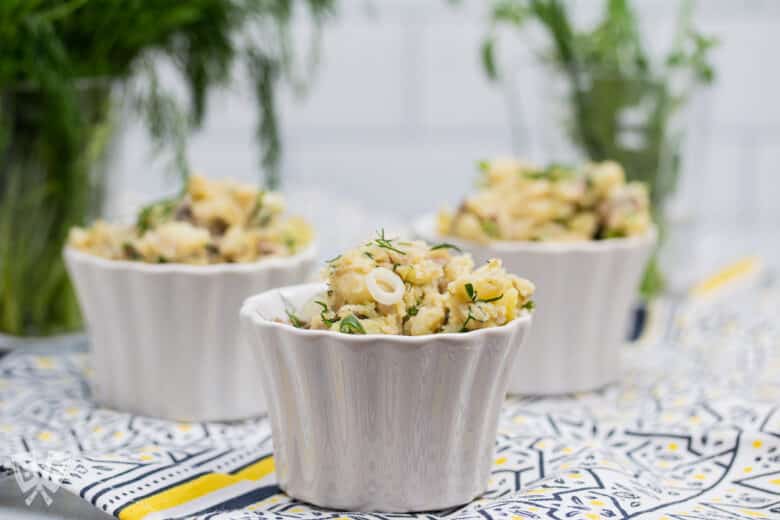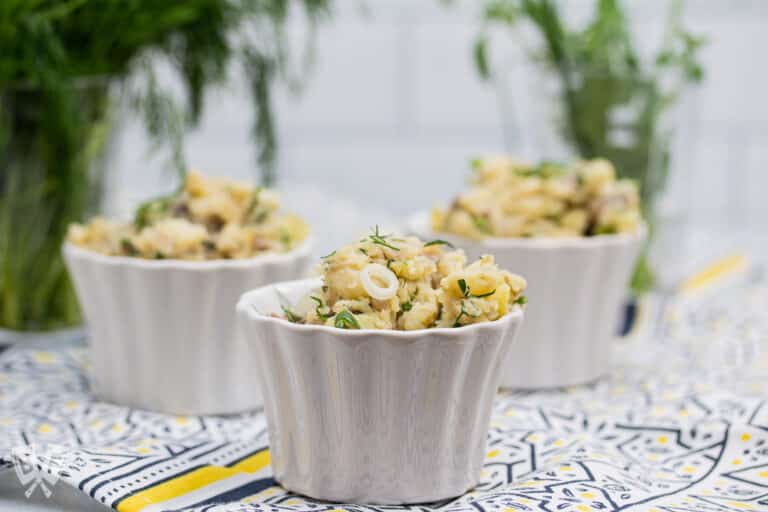 Easy Instant Pot Herbed Potato Salad
Quick-cooking baby potatoes and fresh herbs come together in this easy Instant Pot potato salad recipe (stovetop directions included).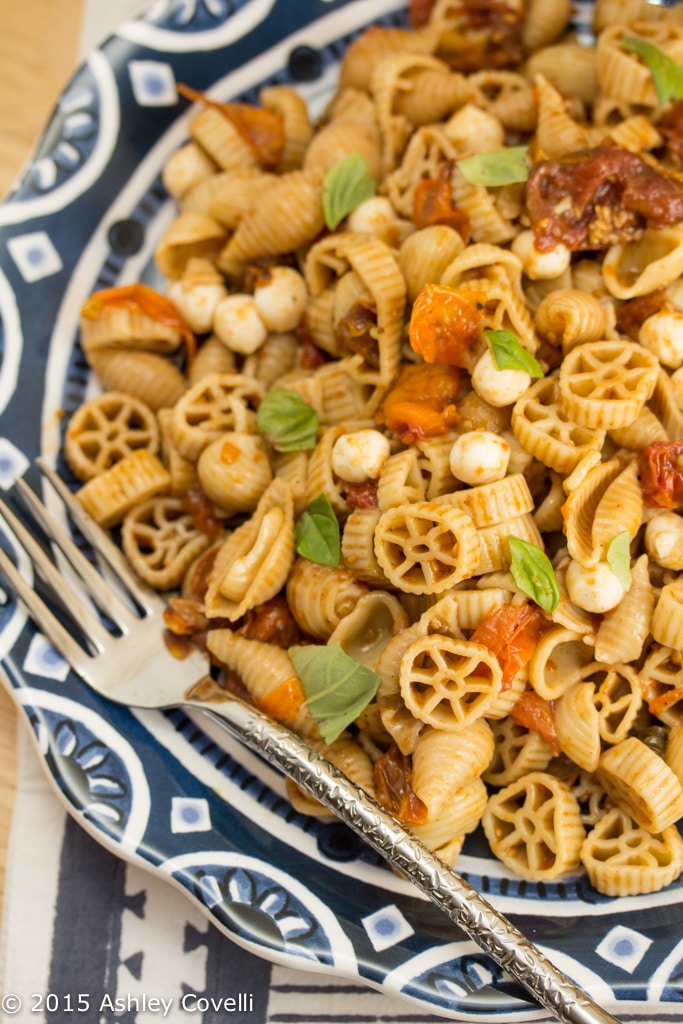 Balsamic Roasted Tomato Caprese Pasta Salad
Tossing sweet, garlicky balsamic-and-basil roasted tomatoes with pasta and fresh mozzarella is a fun spin on a classic Caprese salad that's perfect for potluck season!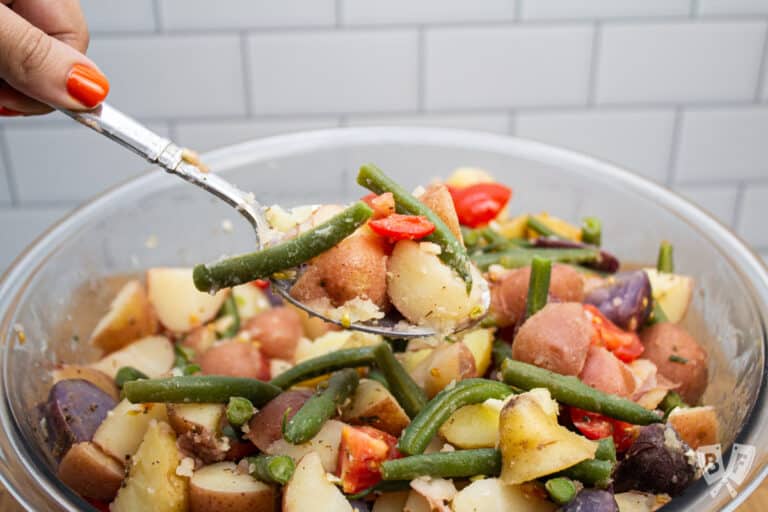 Calabrese Potato Salad with Green Beans + Tomatoes (Italian, No-Mayo)
This simple mayo-free Italian potato salad recipe includes fresh & dried oregano, olive oil, & red wine vinegar. A Calabrian family favorite!
🍹 Kick-off cocktails
We often serve bottles of liquor with soda, juice, mixers, and garnishes next to a bucket of ice at game day gatherings.
If you're looking to branch out beyond beer and wine, here are some of our very favorite cocktail options!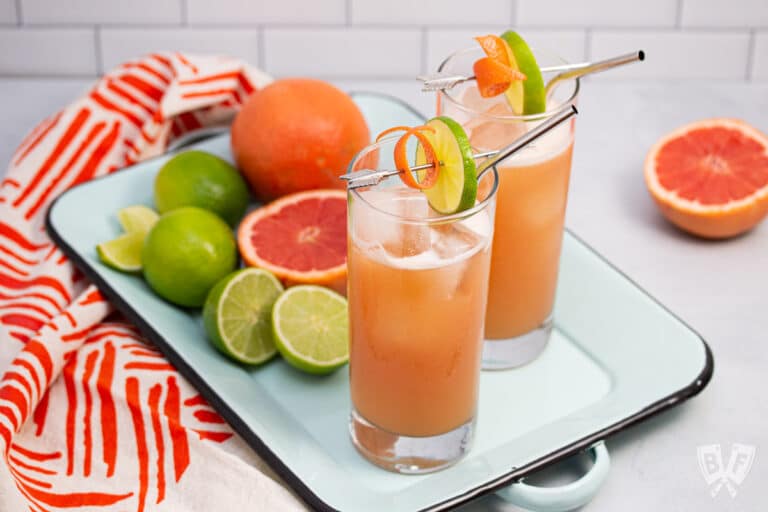 Guava Cooler Tequila Cocktail Recipe – Tropical and Refreshing!
This guava tequila cocktail is made with guava nectar, triple sec, and a mix of fruit juices for a refreshing, tropical take on happy hour!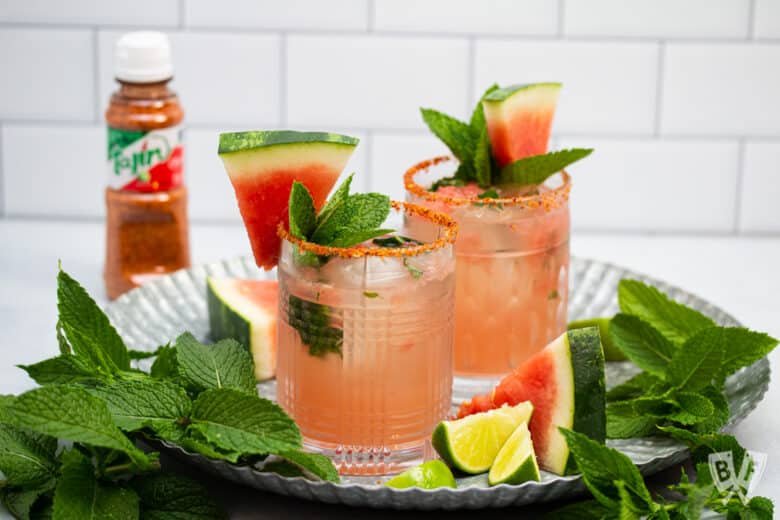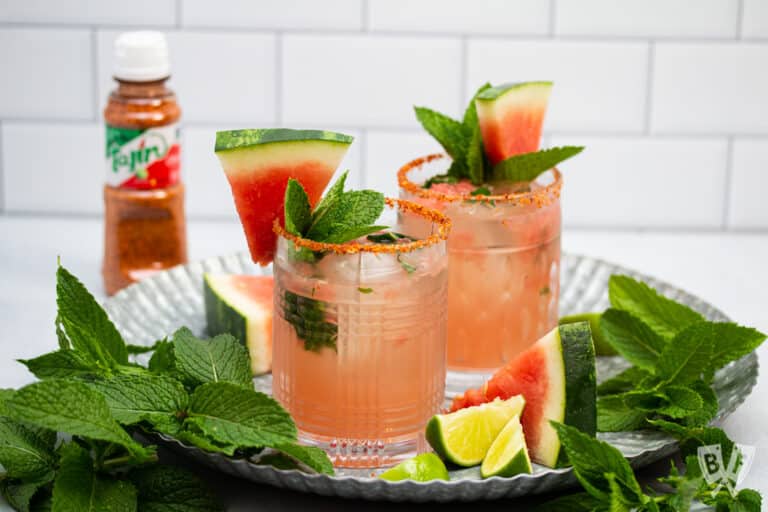 Watermelon Sugar High Tequila Cocktail
Move over, margaritas! This refreshing watermelon cocktail made with fresh mint, lime, & tequila is the perfect way to cool off when the game gets heated.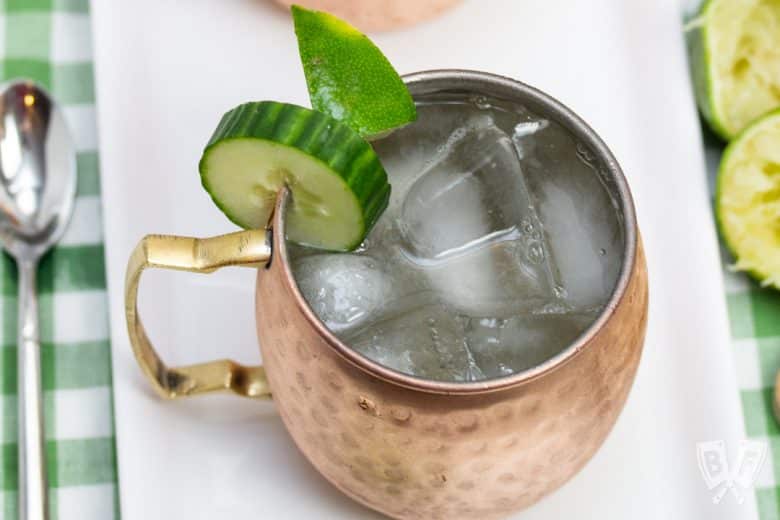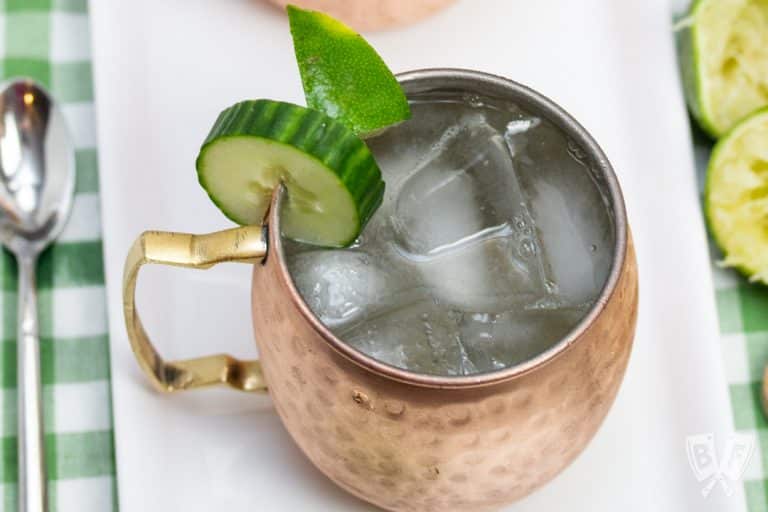 Cucumber Moscow Mule
Homemade cucumber-infused vodka is a deliciously cool addition to this spicy ginger cocktail, served in a copper mug.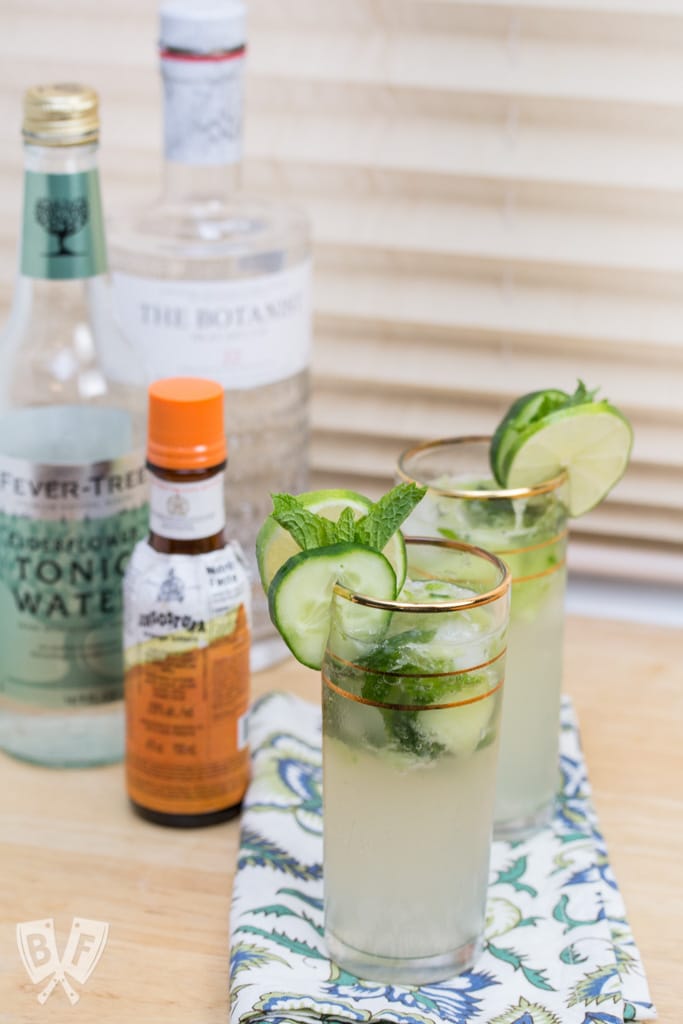 Cucumber Gin Elderflower Smash
Choose a cocktail or mocktail version of this cool, refreshing gin cocktail.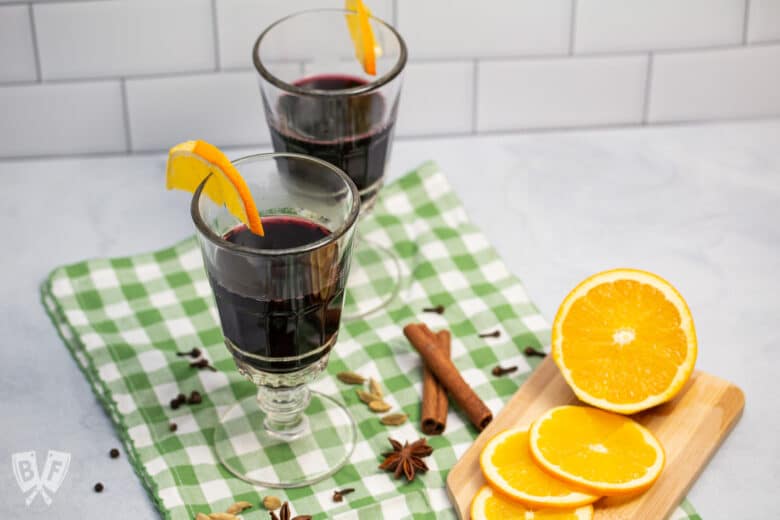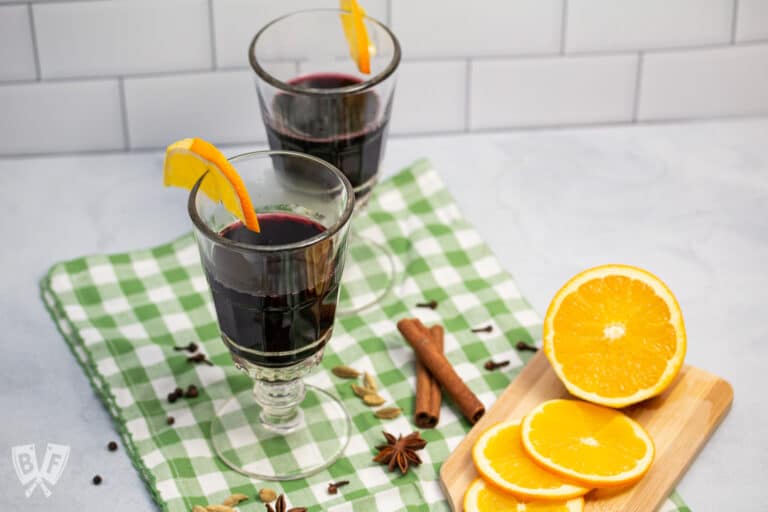 Spiced Mulled Wine
Make this easy spiced mulled wine recipe on the stovetop, in a slow cooker, or Instant Pot for the ultimate cozy spiked beverage.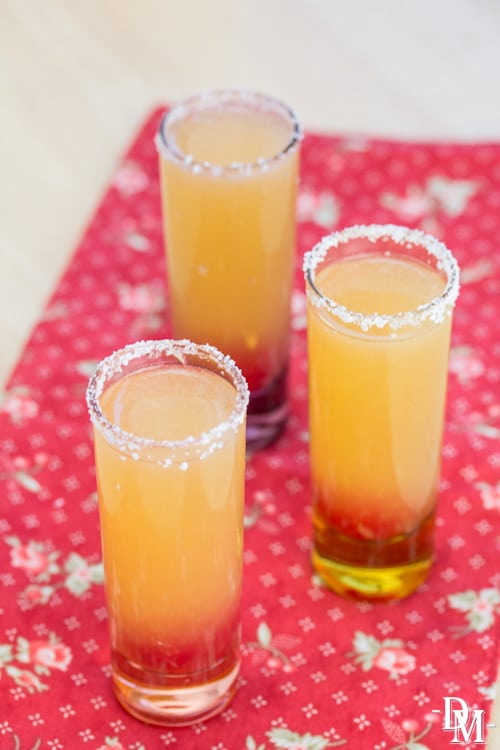 Launch Party: Rooster Shots
This is a spicy little shot that will really wake you up and get you ready for kickoff!
🍪 Party-pleasing desserts
Having something sweet to snack on at any gathering is a nice touch. This margarita bundt cake, puppy chow, and peanut butter haystacks are always the most requested at our football parties.
Many of these sweets could be easily customized with colored candies or food coloring to match the colors of the uniforms of the teams playing. Have fun with it!
Craving more? Check out my latest posts...