My friend Jenn braved Winter Storm Nemo to come have a slumber party at my house. I wanted to make sure to have some good cocktails ready to go when she got here. This is one of my favorites that we created over at The Domestic Mixologist. It was a bit hit! It went great with the Chipotle Chile Candied Pecans that I made (and the goat cheese, of course...but what doesn't go well with goat cheese?). It was such a refreshing way to start the evening!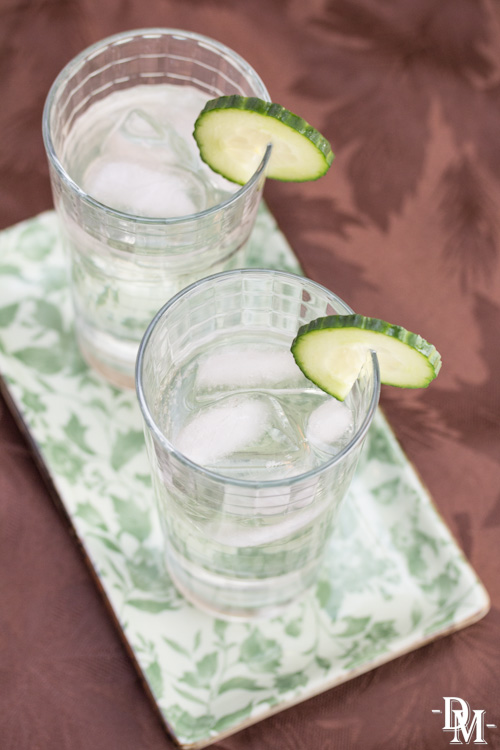 The Herbalist
The Domestic Mixologist
1 ½ ounces cucumber gin
Tonic water
3 drops lavender bitters
Ice
Cucumber slice for garnish
Pour cucumber gin over ice in highball glass. Top with tonic water. Add 3 drops lavender bitters (an eyedropper works best) and stir. Garnish with cucumber slice. Now available without a prescription.
Serves one.
Big Flavors Rating: 5 Stars