One of my friends was having a really crummy day, so I invited her over to hang out and try to keep her mind off of things. While we were chatting, I whipped up a couple of these cocktails from The Domestic Mixologist. They were spicy and refreshing. I also gave her a piece of my Valentine's Day treat to Dino. It definitely helped cheer her up. Success!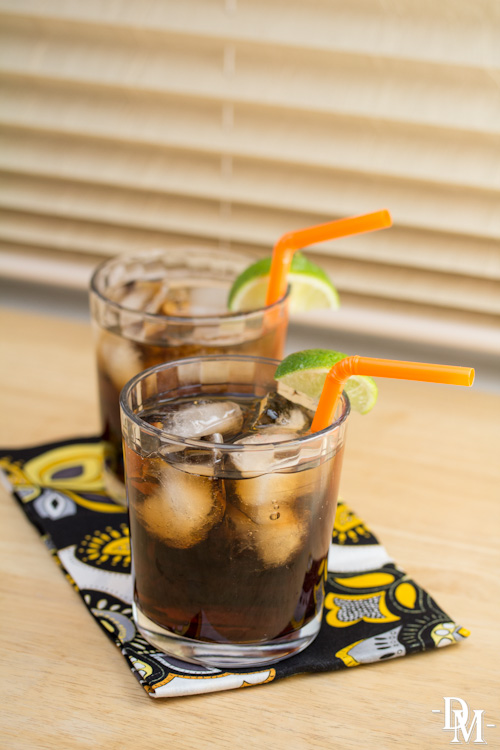 Chile Libre
The Domestic Mixologist
1 to 1 ½ ounces chile rum, depending on your heat tolerance
Cola of choice
Ice
Lime wedge for garnish
Pour rum over ice in a lowball glass. Top with cola and garnish with lime wedge.
Big Flavors Rating: 5 Stars