Cucumber isn't just for dipping or salads. Whether you have garden bounty or a fridge-full, here are over 25 of our favorite cucumber recipes!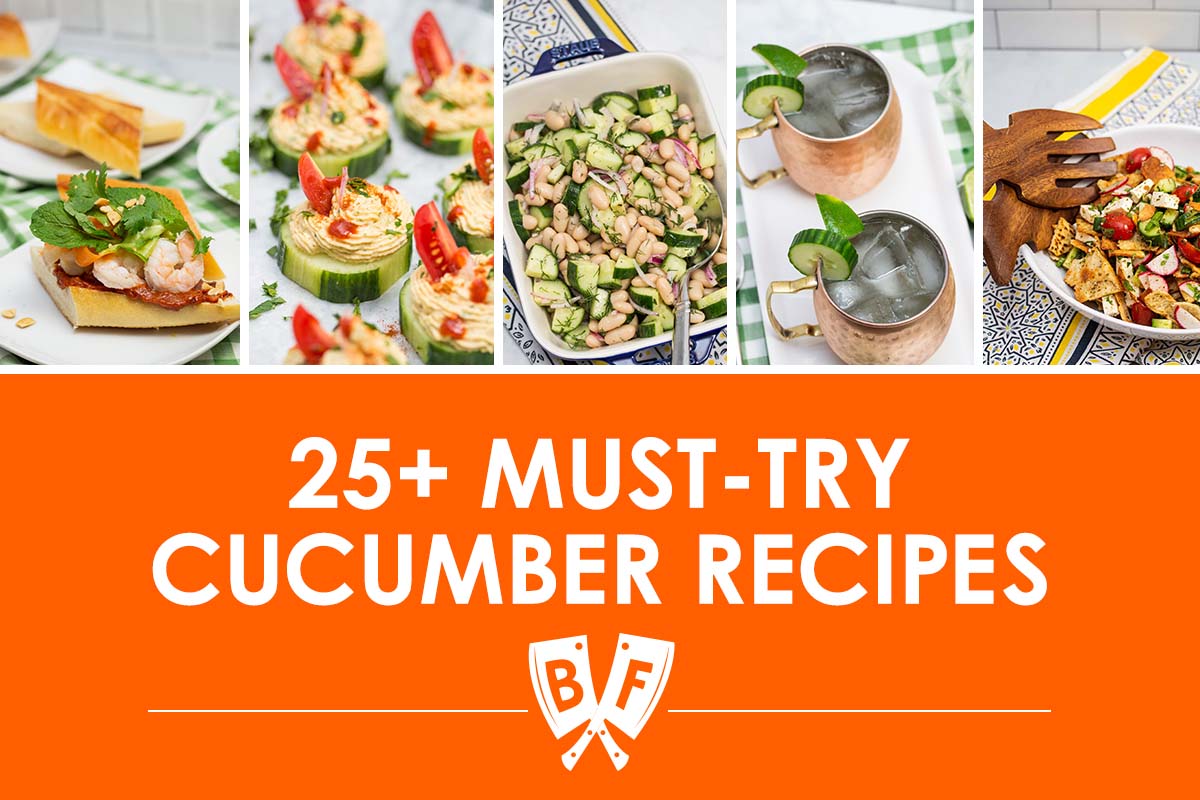 A lot of people struggle with finding creative cucumber recipes. Don't be fooled into thinking that they can only be used to dip into a bowl of creamy hummus or sliced on top of your favorite salad.
I have a lot of friends who get frustrated with a summertime garden cucumber explosion. It seems like they all tend to be ready to harvest at once.
There are also a lot of times when I have a partial cucumber or one that just needs to be used up soon hanging out in the fridge.
So I'm here to share over 25 of our favorite cucumber recipes to help you use 'em when you have 'em.
What's your favorite way to incorporate cucumbers into your diet? Do you have a favorite recipe? Leave a comment below - I'd love to hear your thoughts!
---
Doing some online shopping? Check out my Amazon shop page for recommendations!
---
Check out my latest posts...