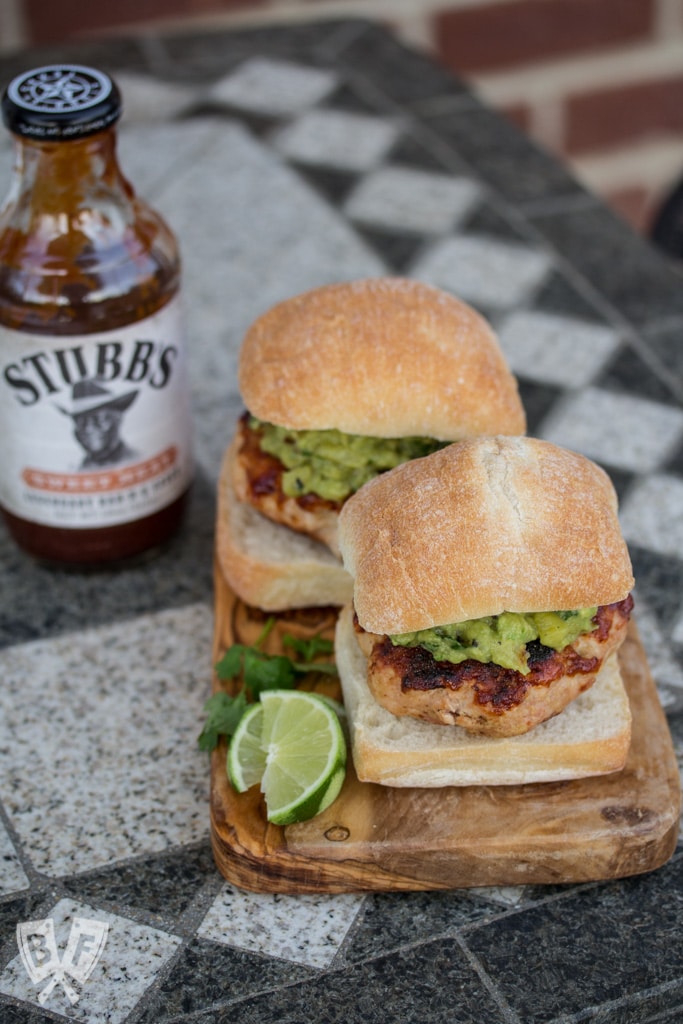 Bar-B-Q Turkey Burgers with Grilled Pineapple Guacamole
This post may contain affiliate links. Thank you for supporting the brands that keep me creative in my tiny kitchen!
Thanks to Stubb's Legendary Bar-B-Q for sponsoring this post. As always, all opinions are 100% my own.
Grilled pineapple-studded guacamole is piled on top of these turkey burgers that have been brushed with a sweet-and-spicy bar-b-q sauce.
Grilling season is in full swing, and what better way to celebrate than with burgers!?
Not just any burgers. I'm talking about turkey burgers that have been topped with a sweet, spicy, cool guacamole that's bursting with grilled pineapple flavor.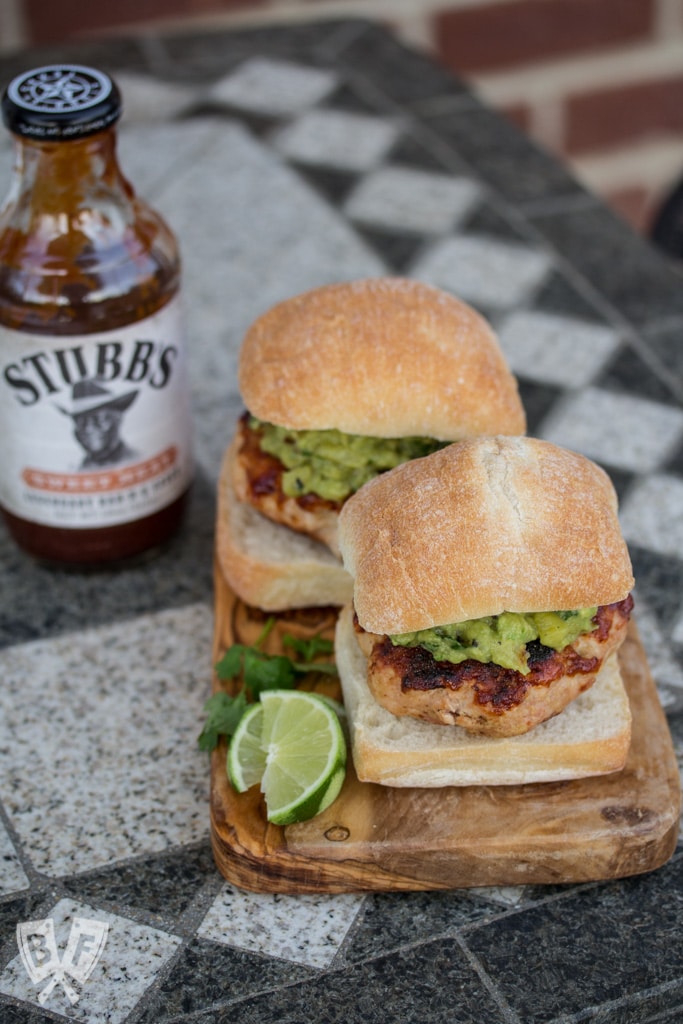 And let's not forget to mention the totally rockin' flavor of Stubb's Sweet Heat Bar-B-Q Sauce. This stuff is delicious! It has a sweet, molasses and brown sugar base that finishes with the smoky heat of chipotle peppers.
And, as always, this sauce is bursting with flavor without containing any artificial preservatives, flavors, colors, MSG or high fructose corn syrup.
Because real food doesn't need any of that added… junk.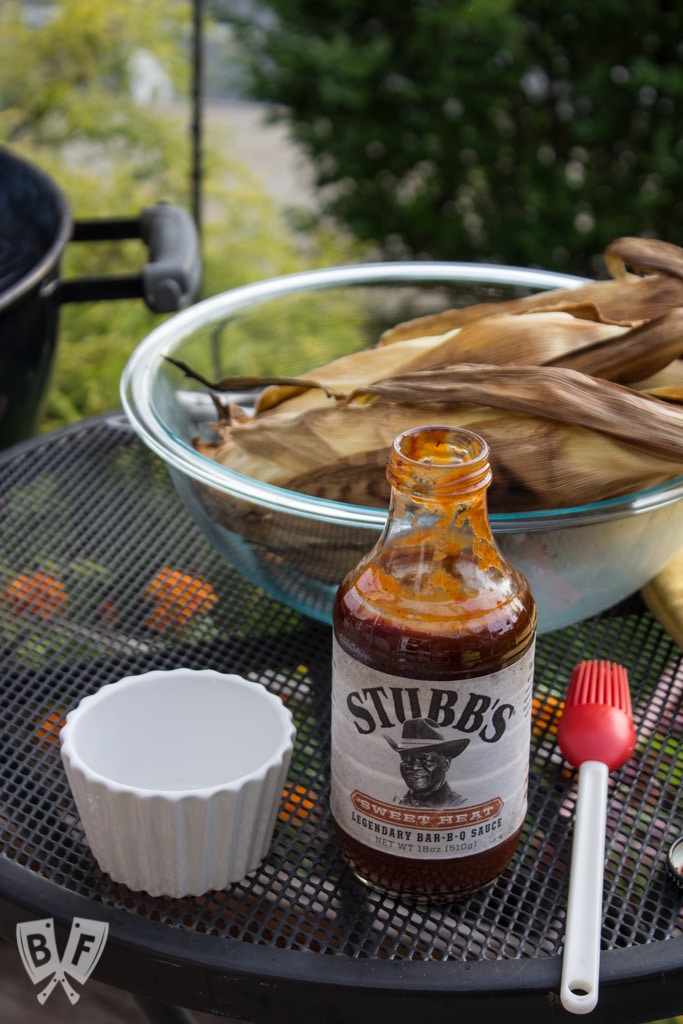 For these burgers, I wanted to get a nice crust on the outside of burgers, which is why a good layer of salt on both sides of each patty is key. I had my husband grill them, and he seared them over the coals before moving them over to indirect heat to finish cooking. If you're using gas, just be sure to watch them so they don't overcook.
Turkey burger patties can be a little less firm than beef, so grilling them on top of a non-stick BBQ vegetable grill tray can be a nice little insurance policy. If you have one on hand, I definitely recommend using it. Because there's nothing worse than having a burger fall through the grill grates!
Except maybe having your entire grill roll off the porch, tossing all of its contents onto your freshly mowed lawn. Not that that ever happened to us.
Once.
Yeeeears ago.
Ahem.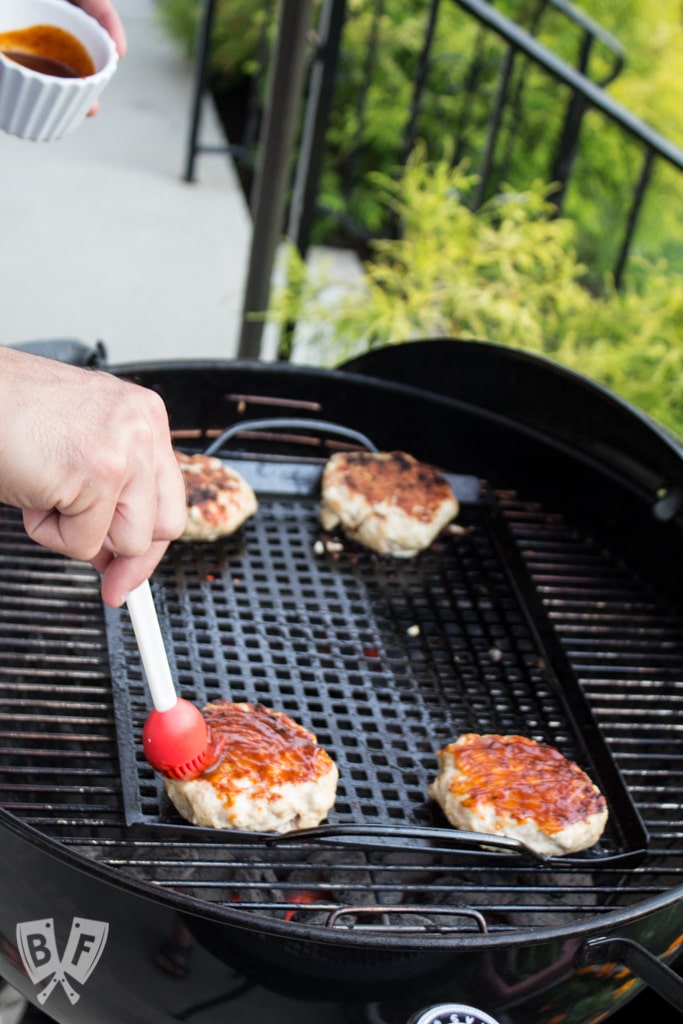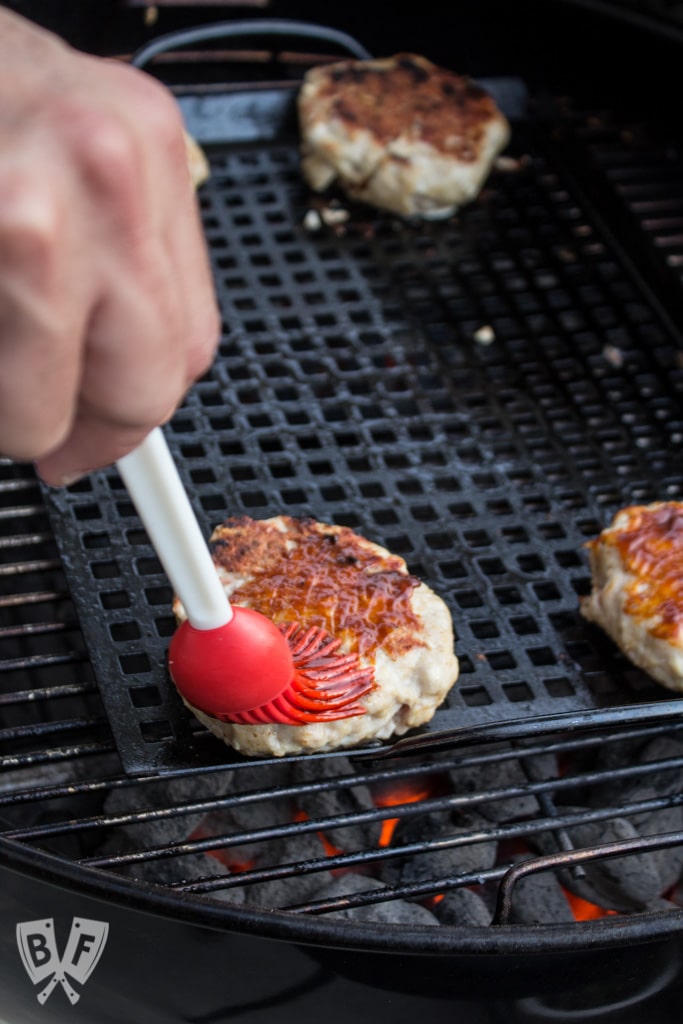 Anyhow, I had my husband brush each patty with some of the bar-b-q sauce after he flipped them. The sauce cooked down into that beautiful crust and got nice and golden.
After the burgers come off the grill, either brush them with more sauce, or make a little pile to dip your burger in before each bite.
Or do both. This is a judgement free zone.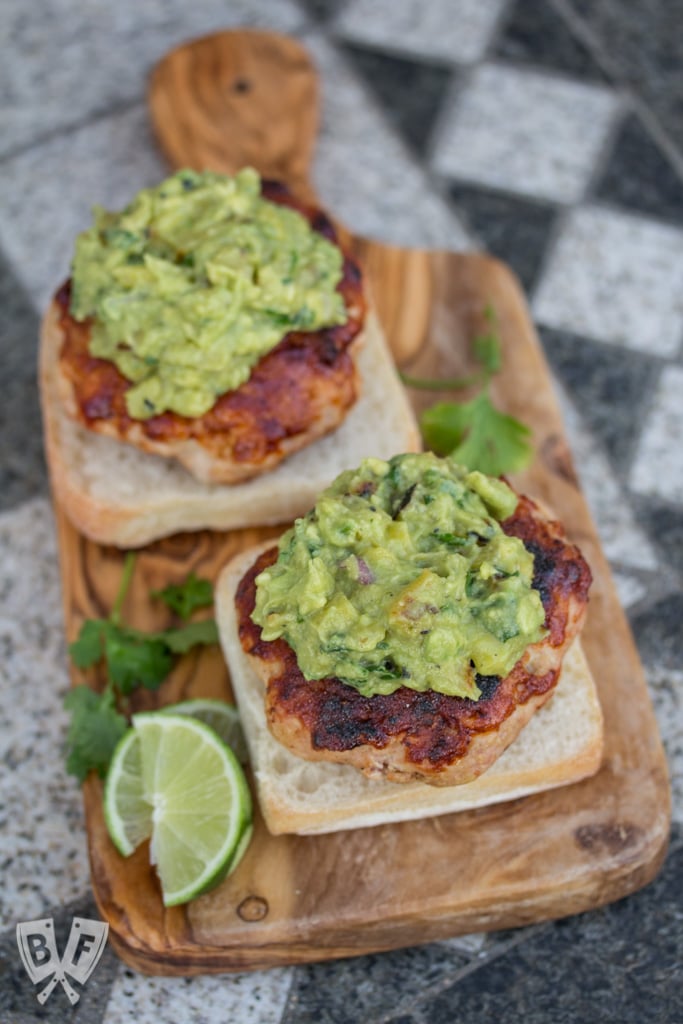 The charred pineapple adds a whole new dimension to the guacamole on top of these burgers. I cut everything pretty small to make sure it would hold together on top of the burgers, and it worked out really well.
We had some leftover guacamole, which was great on top of some baby arugula for lunch the next day – no dressing required!
These burgers were bold, bright and bursting with flavor. It can be hard for a turkey burger to really pack a punch, but in this instance, it was a total knockout!
Looking for more ways to use ground turkey? Check out some of our favorite recipes:
Print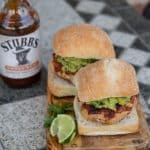 Bar-B-Q Turkey Burgers with Grilled Pineapple Guacamole
---
---
---
---
Recipe Card powered by