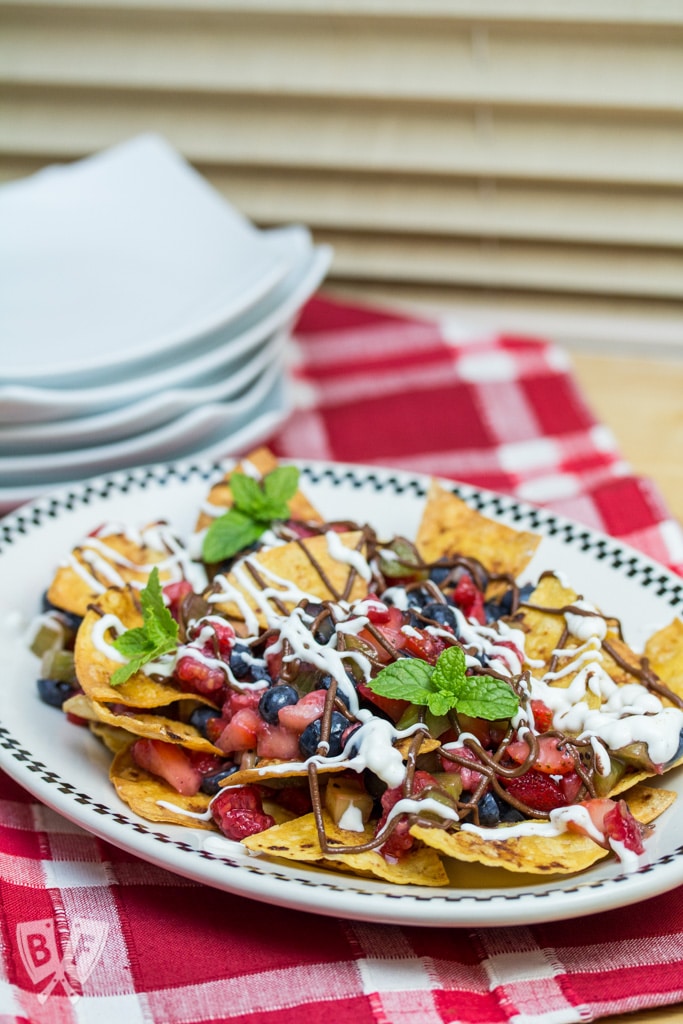 Dessert Nachos with Fresh Baked Cinnamon Tortilla Chips
This post may contain affiliate links. Thank you for supporting the brands that keep me creative in my tiny kitchen!
This post was created in partnership with Stonyfield and Justin's. As always, all opinions are 100% my own. Thank you for supporting the brands that keep me creative in my tiny kitchen!
A colorful fresh fruit salsa, honeyed Greek yogurt + chocolate hazelnut butter are piled atop this plate of sweet-and-salty nachos!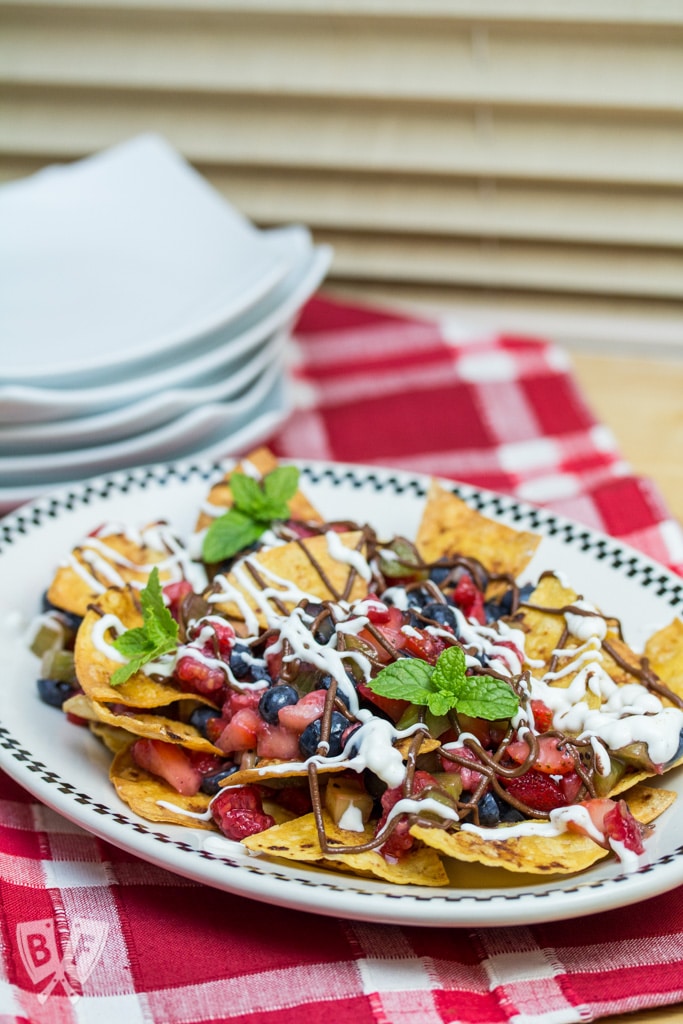 I've always been a big fan of fresh fruit. So much so that my mother-in-law picked out this beauty from a local bakery for my birthday dessert last month.
I'm also suuuuuper into chips and salsa and/or nachos in any form.
So why not combine all of these goodies into one big, colorful treat?
This month, Stonyfield teamed up with Justin's and challenged us to incorporate one (or several!) of their nut butters + yogurt into a delicious dish. I immediately wanted to make this fruity, refreshing dessert.
I also had a stack of corn tortillas in the fridge and really wanted to try baking my own chips.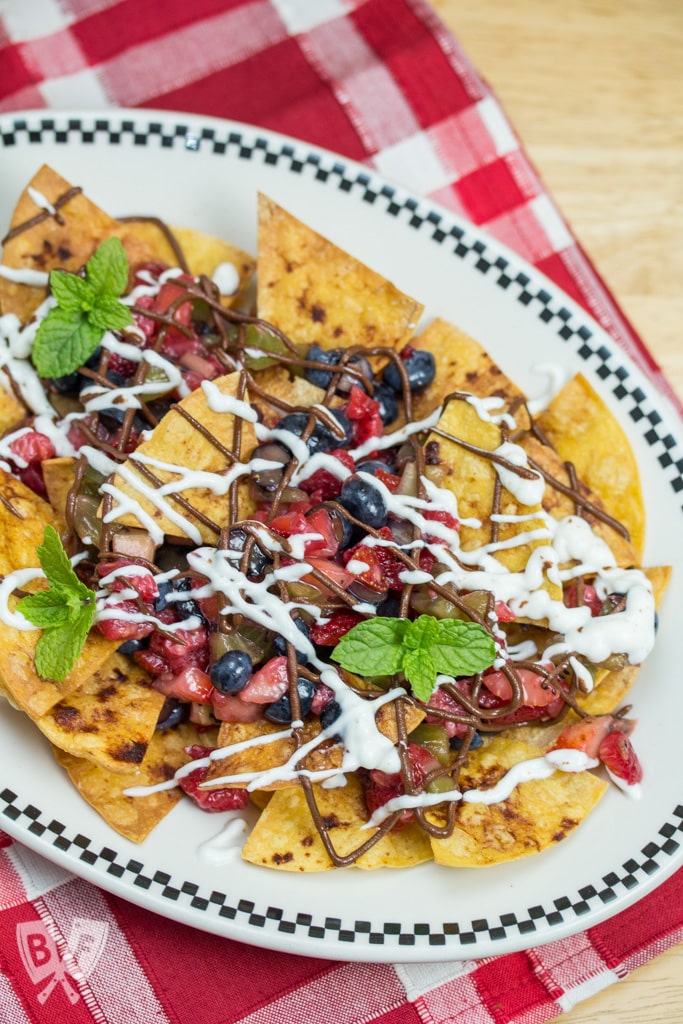 I used plain whole milk Greek yogurt (because it's my faaaaaave these days!) along with some Chocolate Hazelnut Butter as a fun topping for this dish, and my family loved it!
I sweetened my yogurt with a little bit of honey, but you could forego that or even use vanilla if that's more your style.
And feel free to use any mix of fruit that you like, just try to make everything similarly sized when you chop it up.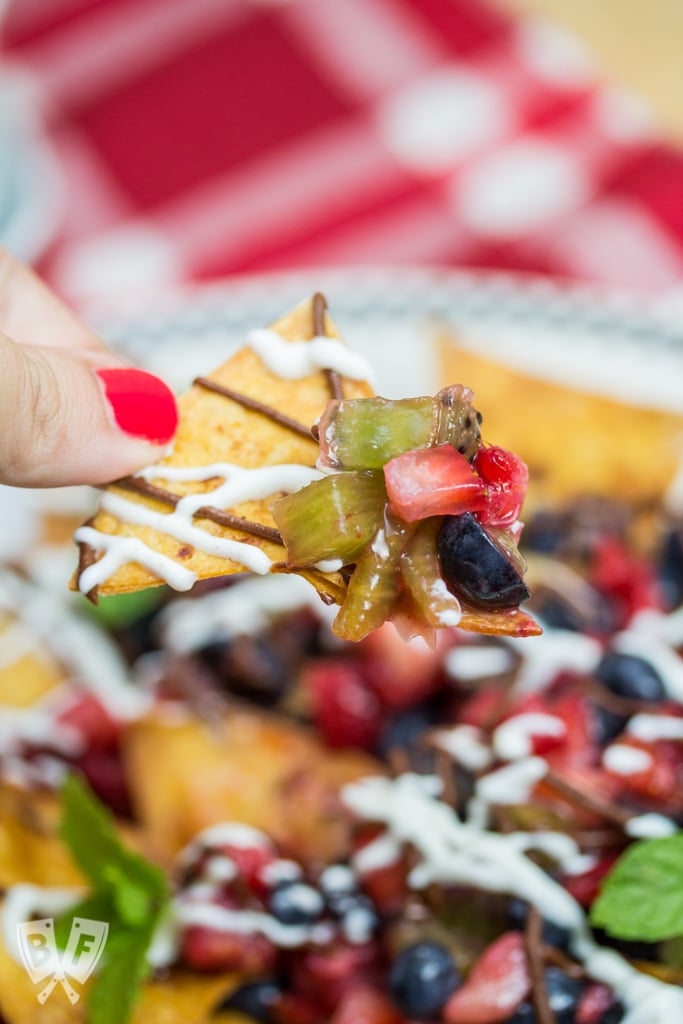 This was a fun, light dessert that I'll totally make again. And what a fun way to not have to choose between chocolate or fruit for dessert!
Print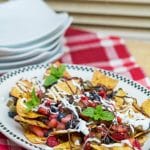 Dessert Nachos with Fresh Baked Cinnamon Tortilla Chips
---
---
---
---
Recipe Card powered by