This post may contain affiliate links, which won't change your price but will share some commission.
I pinned this recipe from my friend Terri over at A Girl in the South months ago. I'm glad I finally got around to making them - they packed some major flavor! I loved the combination of cumin with the fresh cilantro and green onion inside the patties.
These burgers are delicate but they hold together beautifully. I used an oval-shaped skillet to fry them, which made it a little tricky to flip them, but it all worked out.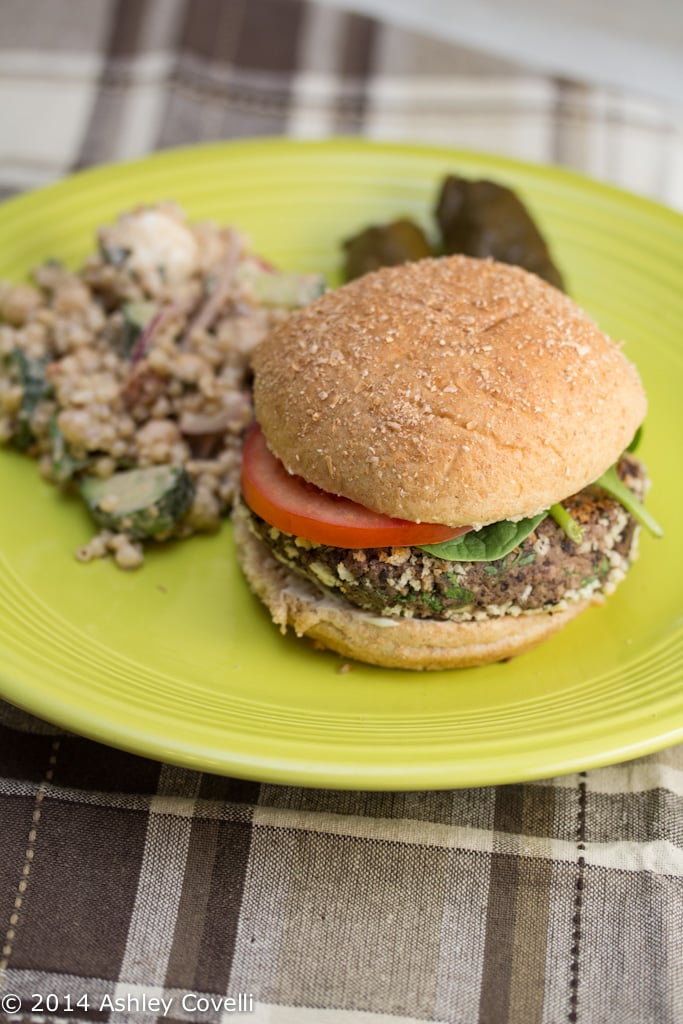 I needed a bit more panko for coating the outside of the burgers (it was almost gone after the first 2), and I loved the extra crunch that it gave them.
We topped the burgers with mayo, baby spinach, tomato and red onion. I think avocado would also pair well with the cumin and cilantro in these beauties.
These will definitely be going on the menu again! This time around, I served them with Creamy Balsamic Sorghum Salad and some stuffed grape leaves from a new vendor at my local Farmers Market.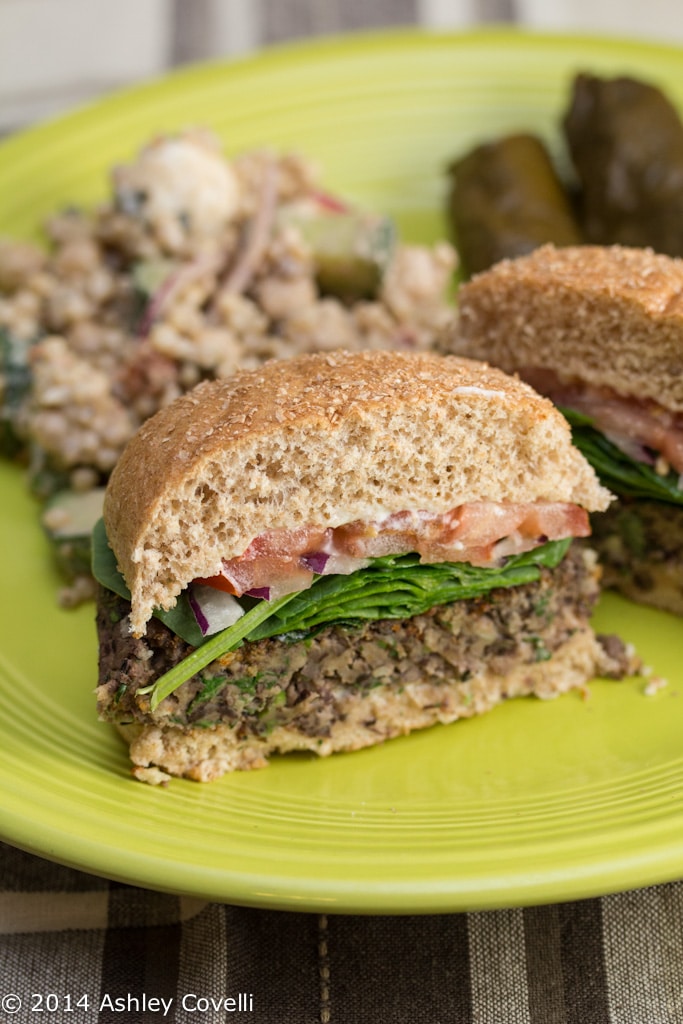 One more note - these call for an egg, but I'm certain that they would still work out well if you were to use an egg substitute if you want to keep these vegan.
My Favorite Vegetarian Black Bean Burger
Terri from A Girl in the South
1 can (15 ounce) black beans, rinsed and drained
1 tablespoon + 4 teaspoons canola oil
1 egg, large*
½ cup panko breadcrumbs
⅓ cup finely chopped green onions
3 tablespoons chopped cilantro
1 teaspoon ground cumin
¼ teaspoon kosher salt
¼ teaspoon ground red pepper (or to taste)
2 garlic cloves, minced
In a food processor, combine 1 tablespoon canola oil, 1 egg and 15 ounces black beans. Pulse the mixture 15-20 times or until the consistency is that of a thick paste.
In a medium bowl, add bean mixture, 5 tablespoons panko, green onions, cilantro, cumin, salt, ground red pepper and garlic. Mix together well.
Divide the bean mixture into 4 equal portions and shape into a patty, approximately ¾ inch thick.
Pat each side of the patty into the remaining panko.
Heat a nonstick pan to medium-high heat and add 4 teaspoons of canola.
Cook the black bean burgers for about 3 minutes on each side. Serve as a burger alone or in a whole wheat bun with your favorite burger toppings.
*Optional: use vegan egg substitute
Big Flavors Rating: 4 Stars