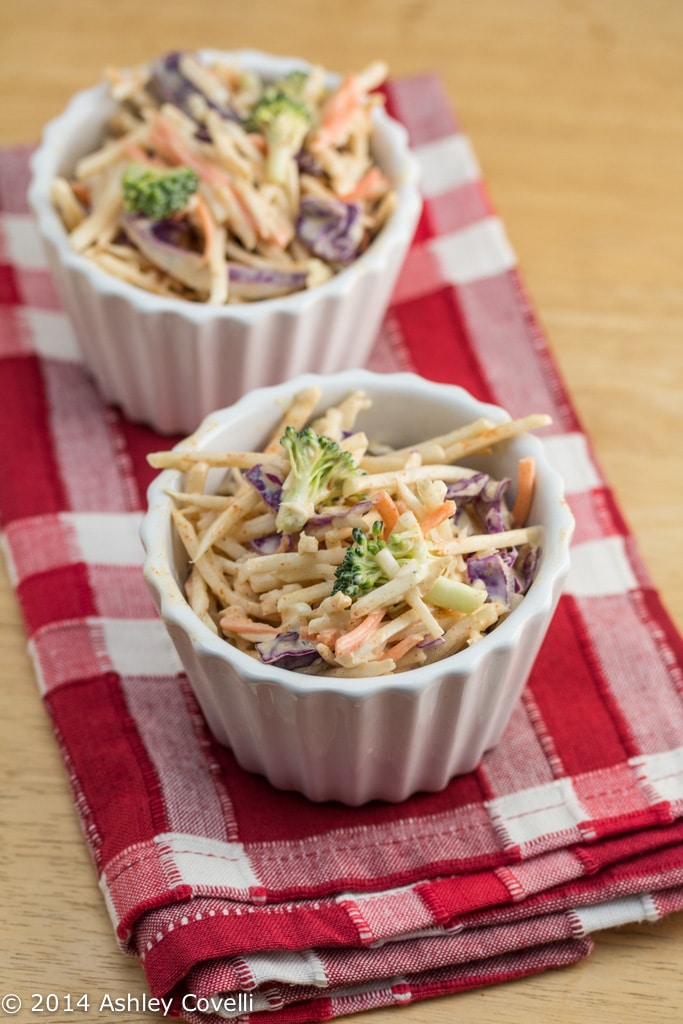 Rainbow Slaw with Smoked Paprika Mayo
This post may contain affiliate links. Thank you for supporting the brands that keep me creative in my tiny kitchen!
When I made the Hit 'n' Run Traybaked Chicken, I wanted to also make a cool, crunchy dish to go with it. I wanted to keep it low maintenance, so when I saw a package of rainbow salad mix at the grocery store, I knew what I would be working with.
Smoked paprika adds depth to this colorful, fresh and tangy slaw. This is really easy to put together, and can be made in advance, stored in the refrigerator until you're ready to eat.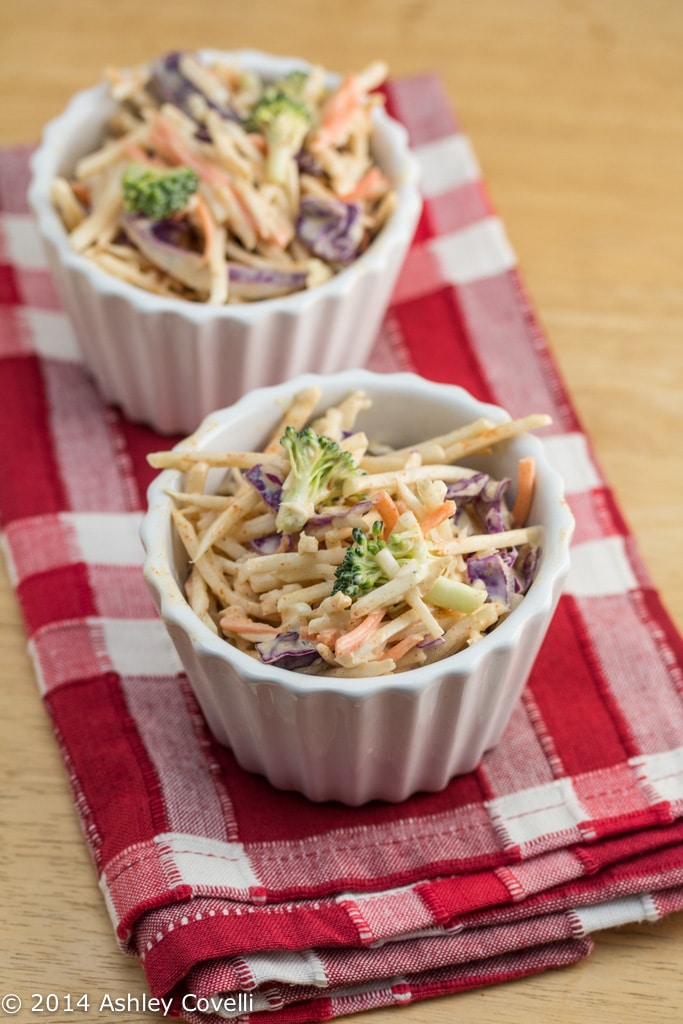 You could substitute cole slaw mix if you can't find rainbow salad, but definitely keep an eye out for it – it's at most stores in my area and it's a really nice combination of veggies. You could also make your own by shredding your own, but that'll add quite a bit more prep time.
Rainbow Slaw with Smoked Paprika Mayo
Big Flavors from a Tiny Kitchen – Ashley Covelli
12 ounces rainbow salad mix (I used Mann's, which has cauliflower, broccoli, carrots & red cabbage)
1/4 cup mayonnaise
1 tablespoon Dijon
1 tablespoon white wine vinegar
1 1/2 teaspoons sugar
1/2 teaspoon smoked paprika
1/2 teaspoon kosher salt
1/4 teaspoon freshly cracked black pepper
In a large bowl, whisk together mayonnaise, Dijon, vinegar, sugar, paprika, salt and pepper. Pour in rainbow salad mix and toss well to coat. Taste for seasoning and add more if desired. Enjoy!
Big Flavors Rating: 4 Stars