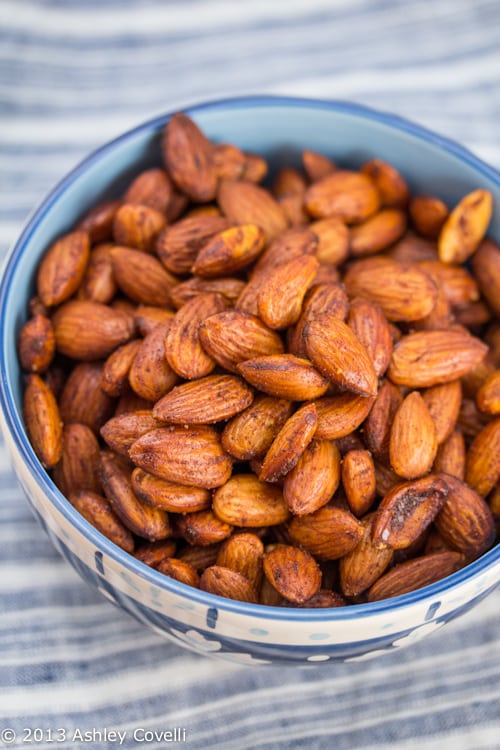 Launch Party: Ethiopian Spiced Almonds
This post may contain affiliate links. Thank you for supporting the brands that keep me creative in my tiny kitchen!
I've been hard at work on a new website, and today, it finally went live! It's called The Domestic Mixologist, and it's a project that my friend Mara and I have been developing since the end of last year. (Follow us via RSS, on twitter, facebook, yadda yadda yadda).
Of course, had to throw a little party to kick it off. We had a "Testing and Tasting Party", where people could test drive our new website while tasting some of our signature concoctions.
To round out the menu, I wanted to make another batch of spiced almonds. I used a similar technique to the Spanish Spiced Almonds that I made for New Year's Eve, but decided to use some berbere spice. They turned out great!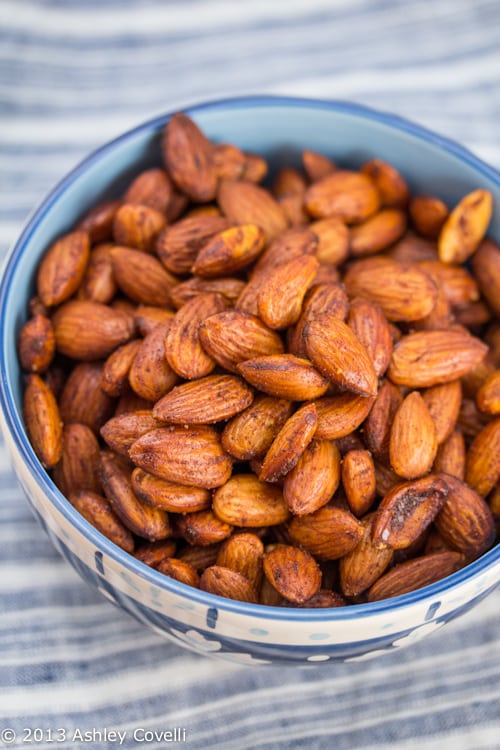 Ethiopian Spiced Almonds
Ashley Covelli
1 1/2 tablespoons extra-virgin olive oil
1 tablespoon berbere
1/2 teaspoon kosher salt
freshly cracked black pepper, to taste
12 ounces whole almonds
Preheat your oven to 300°F. Meanwhile, heat oil in a medium saucepan. Once warm, add the berbere, salt and pepper and stir to combine. Let the spices warm and permeate the oil, about 3-5 minutes. Remove from the heat and add the almonds. Stir well, to coat the almonds with the spiced oil. Pour the almonds onto a parchment or Silpat lined baking sheet, and roast for 12 minutes. Remove the almonds and transfer them to a cooling rack to dry. Let dry for at least 2 hours before serving. Enjoy!
Big Flavors Rating: 4 Stars