Hi, and welcome to Big Flavors from a Tiny Kitchen! I'm Ashley and I've been writing about food and recipes in this space since 2006. My legitimately tiny kitchen is located in Ossining, New York (NYC Metro), where I live with my husband, son, and our adorable rescue cat. I'm also the co-founder of Passing the Plate and The Domestic Mixologist.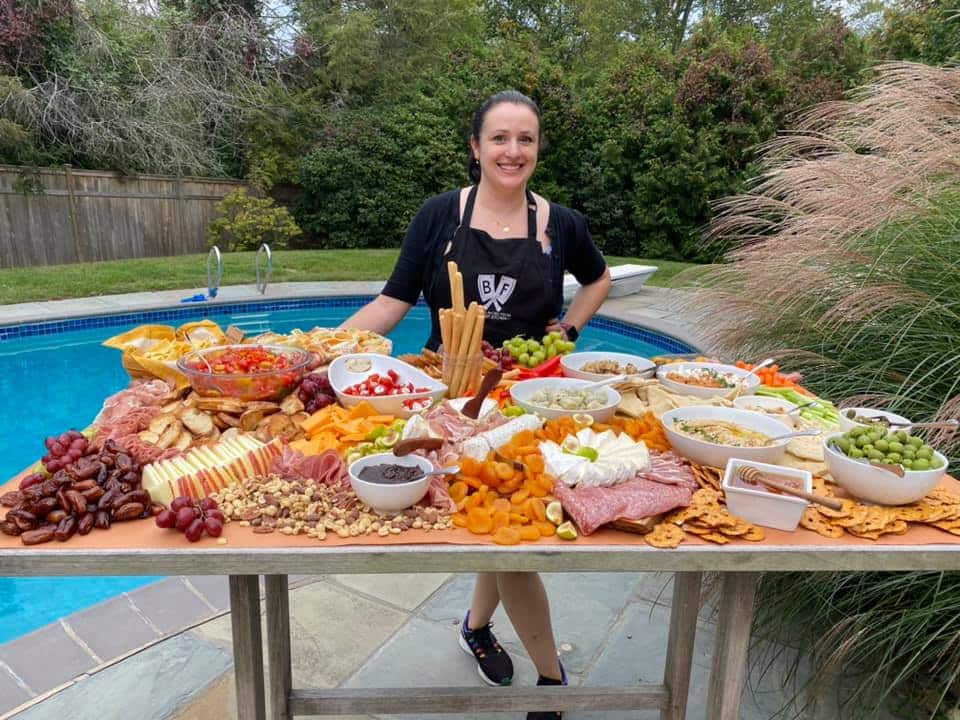 Jump to:
My Background
I've always loved to spend time in the kitchen, but my formal training is in fine art and graphic design. When I found my full-time work as a senior designer for a national non-profit to be less than creatively fulfilling, I decided to turn to food. We have to eat every day, so I figured I might as well enjoy the process and make it look enticing!
Big Flavors started out as a place for me to record the meals that I cooked at home and share my successes (and failures!) with my friends and family. As my confidence in the kitchen grew, I began experimenting with new ingredients and flavors and eventually started developing my own recipes.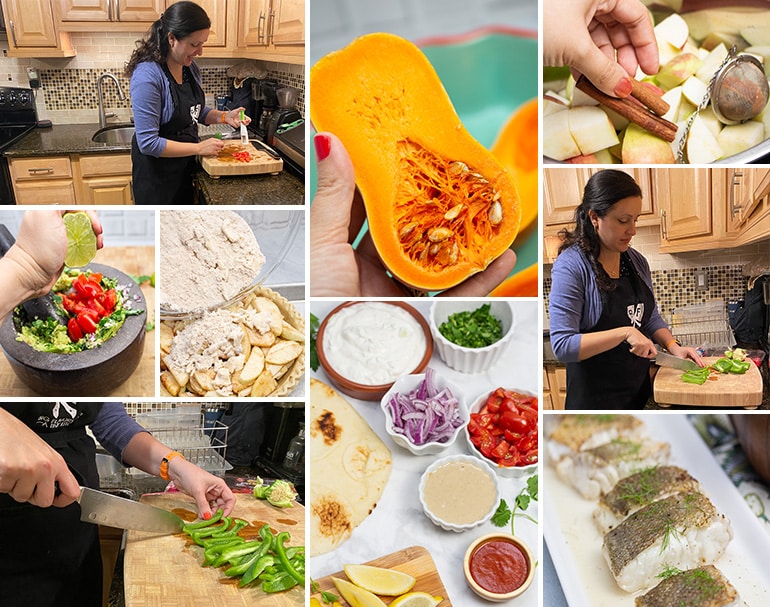 What started as a hobby has turned into a fairly extensive online resource filled with recipes for every occasion. I have spent over 17 years developing, testing (and retesting!) recipes from around the world and capturing them in a way that is both easily replicable for home cooks as well as aesthetically pleasing.
Sponsored Work and Campaigns
Back in 2013, I started partnering with brands to create unique, delicious recipes, images, and videos. I take on a limited amount of sponsored work because I want to make sure that any product I recommend is one that I have actually tested and enjoyed in my tiny kitchen.
Over the years I have done work as a brand ambassador, attended press trips, developed recipes, photographed campaigns and products, and created video content for both small and large brands.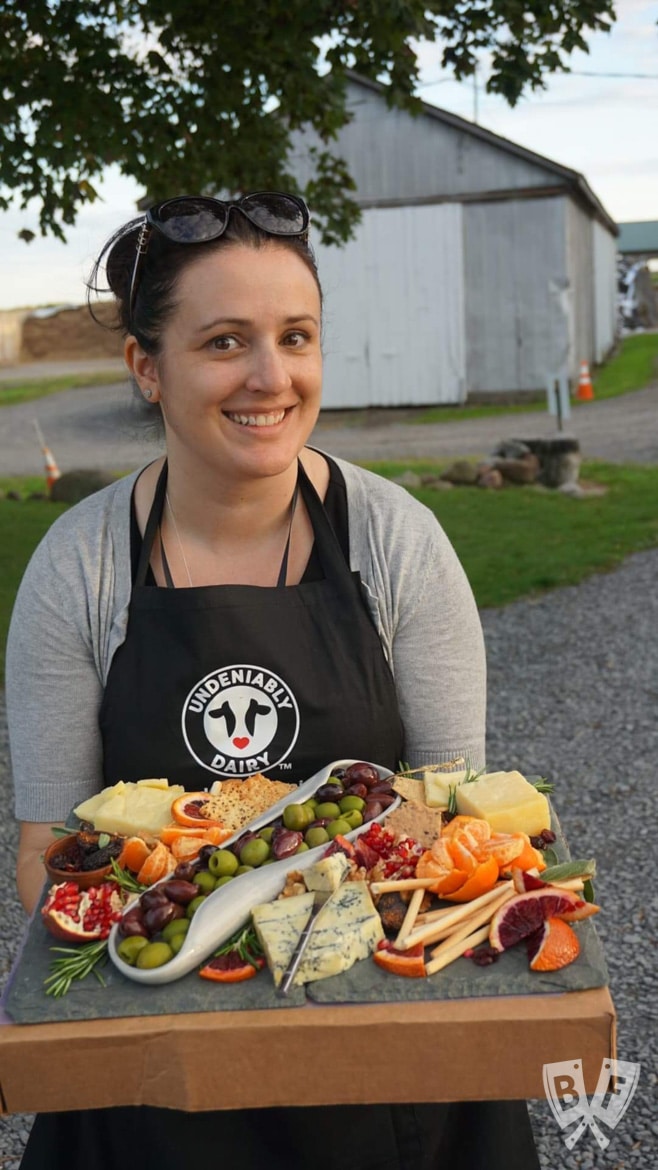 I have created delicious content for clients such as Stonyfield Organic, Barlean's, General Mills, REBBL, The Kellogg Company, New York Dairy, Bob's Red Mill, American Dairy Association Northeast, Drizly, King Arthur Flour, Genova Seafood, The Coca-Cola Company, Georgia Peanuts, Stubb's Legendary Bar-B-Q, Tyson Foods, Inc., Le Creuset, Stoneridge Orchards, Nature's Path Foods, OXO, OXO Tot, ShopRite, JCPenney, The Valley Table, UncommonGoods, and many more.
You can see examples of my sponsored work here. If you'd like to work with me, head over to my contact page, and let's talk – I love getting into details, especially when it comes to food!
Cooking Classes and Events
My love for community eventually led to one of my favorite parts of my job - teaching cooking classes. I've been teaching cooking classes to people of all ages since 2018. I love helping people get excited about cooking and trying new things in the kitchen.
I want to help people build the skills and confidence to cook for themselves and their loved ones. I also talk a lot about reducing kitchen waste in ways that don't make it feel overwhelming and incorporate those tips into my classes.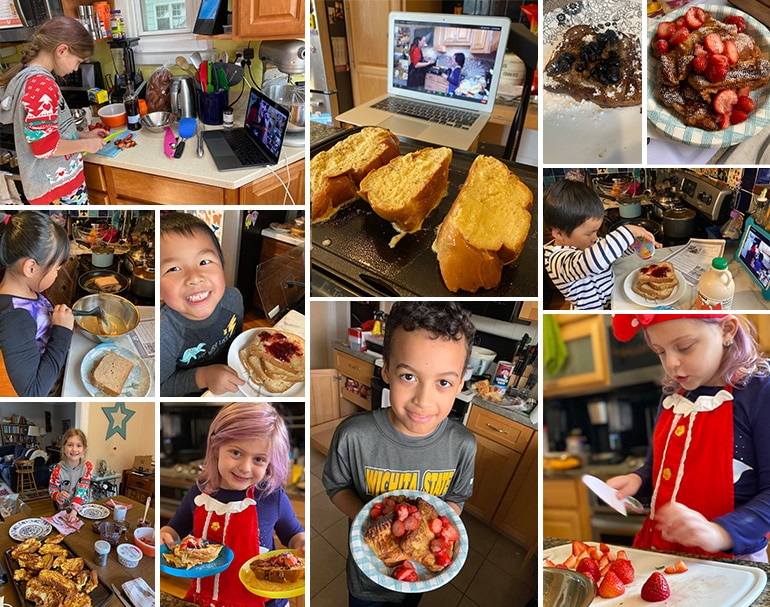 All are welcome to attend my classes, and I invite questions and comments along the way. My teaching style is very laid back and approachable. I want everyone to have a great experience when they get in the (virtual) kitchen with me!
You can head to my virtual cooking classes page to learn more about the classes I do, and check out my events calendar to see what public classes I currently have scheduled.
If you want to be notified of my upcoming classes, you can opt to receive emails from me. I send out an email once a week on Tuesdays, and also a summary of all of the month's upcoming classes and events on the first Friday of every month.
The Big Flavors Brand
At Big Flavors, my mission is to help you find joy and fulfillment through making meals and memories.
Big Flavors from a Tiny Kitchen helps busy people find time to cook delicious meals while reducing the time, money, stress, and waste in the process. Cooking can be daunting, and I am committed to helping you find an approach that best suits you, your household, and your current lifestyle.
As a mom and former picky eater, I know that mealtime can be tough and the last thing you want after a long day is to try a recipe that doesn't turn out well. It's why I personally have spent years creating and perfecting realistic recipes in my tiny kitchen that are guaranteed to please and meet your needs wherever you're at—whether you're short on time, money, ingredients, or patience (I get it!).
How we spend our days is how we spend our lives, and I am committed to helping everyone find an approach to cooking that allows them to truly find pockets of enjoyment with loved ones over a delicious meal.
Whether you're a seasoned pro looking for new inspiration, a new cook just getting your bearings, or a busy mom who needs family favorite meals fast, I'm here to help you create meals and memories.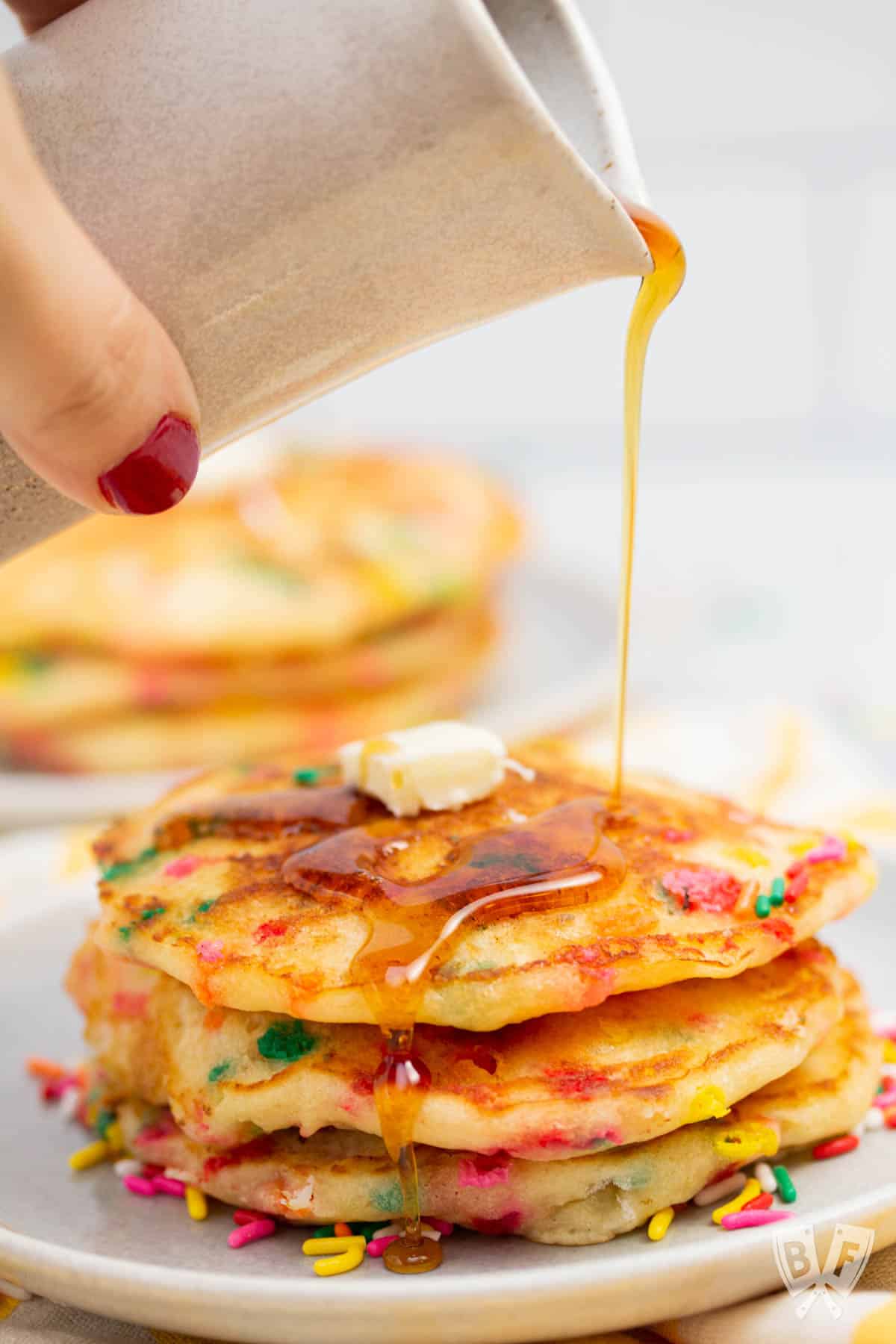 Big Flavors Brand Values
Authenticity & Understanding
Life is messy, busy, and unpredictable. I believe in keeping it real and being as transparent as possible. Perfectionism keeps many would-be cooks from ever getting started, and I'm committed to showing people an approach to cooking that will genuinely work for them without the shame (so go ahead & buy the store-bought sauce & leave the dishes for tomorrow—I won't judge).
Proven Variety
Variety is the spice of life, and I know how easy it can be to fall back on the same handful of meals you always make. I am here to take the guesswork out of mixing things up and using my decade-plus of experience to create new and inspiring recipes to help you make the most of mealtime (without the fear of having to trash a failed recipe).
Community & Connection
We are on this Earth to do more than just hustle and continually add more to our already full schedules. I believe in the restorative and joyful practice of sharing meals with our community, preserving the recipes of our ancestors, and cooking as a way of creating memories with loved ones. I believe a better world is possible for everyone when we prioritize community care in this way.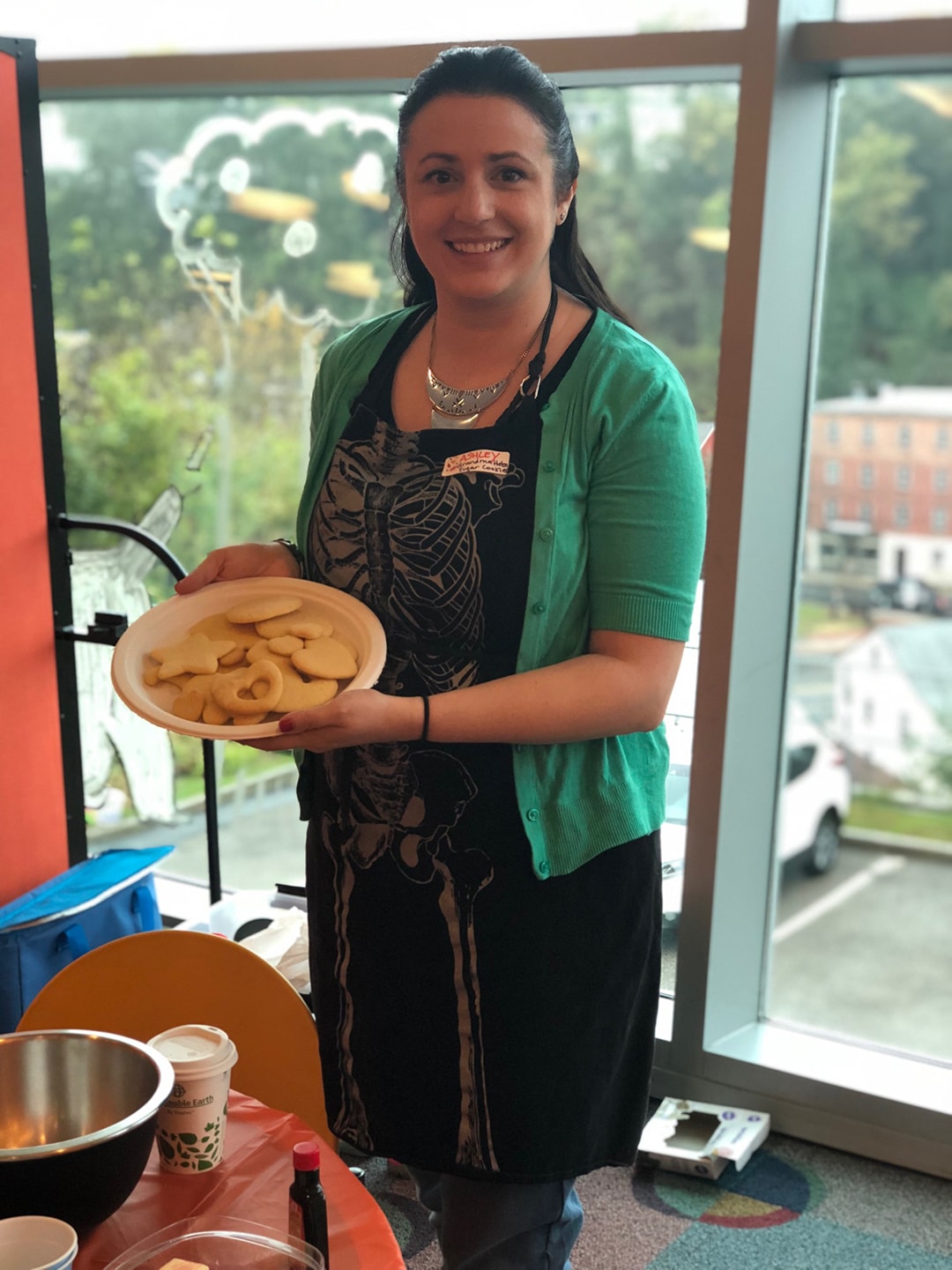 Most Popular Recipes
Over the years, certain recipes have been massively popular with the Big Flavors audience. Some of my most pinned, Instagrammed, shared, and 5-star reviewed recipes include: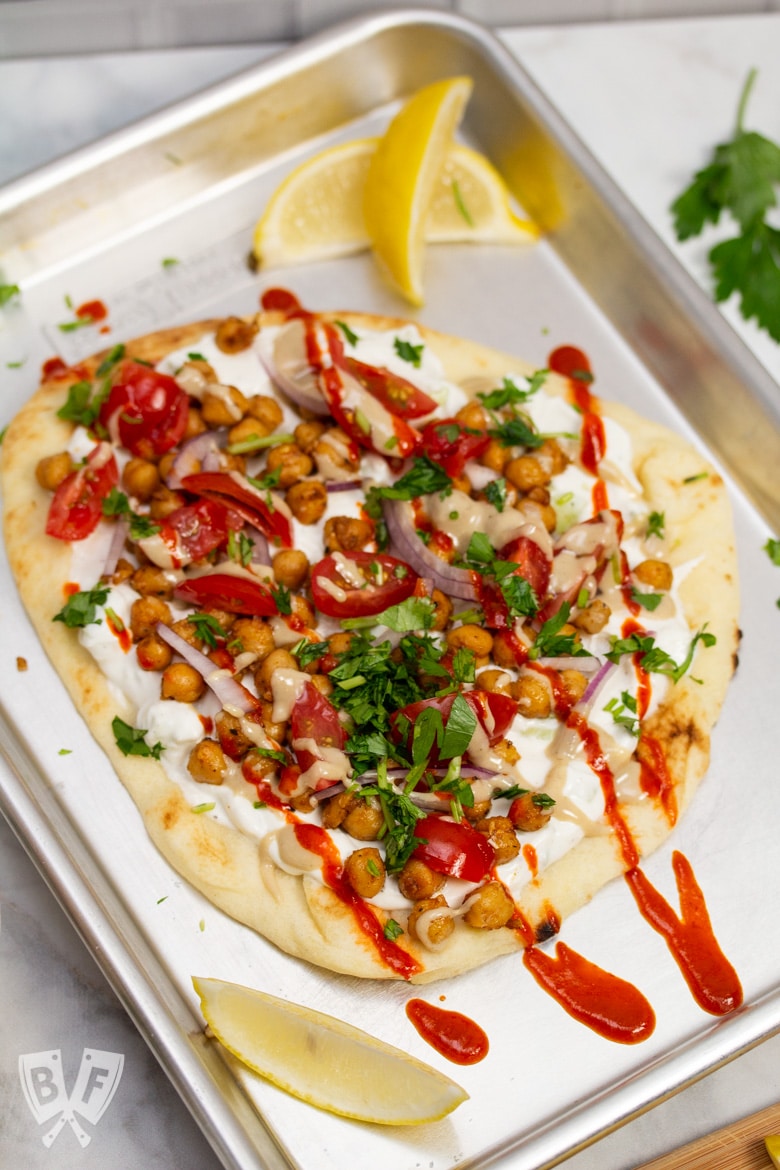 I'm here to help you find your next favorite recipe! I hope that you find some good inspiration and resources here in my little corner of the internet.
Podcasts and Speaking Engagements
Published Interviews
Guest Posts, Articles, and Print Contributions
Visit my press & recognition page for a full list.
Featured In
Visit my press & recognition page for a full list.
Professional Accolades and Affiliations
Visit my press & recognition page for a full list.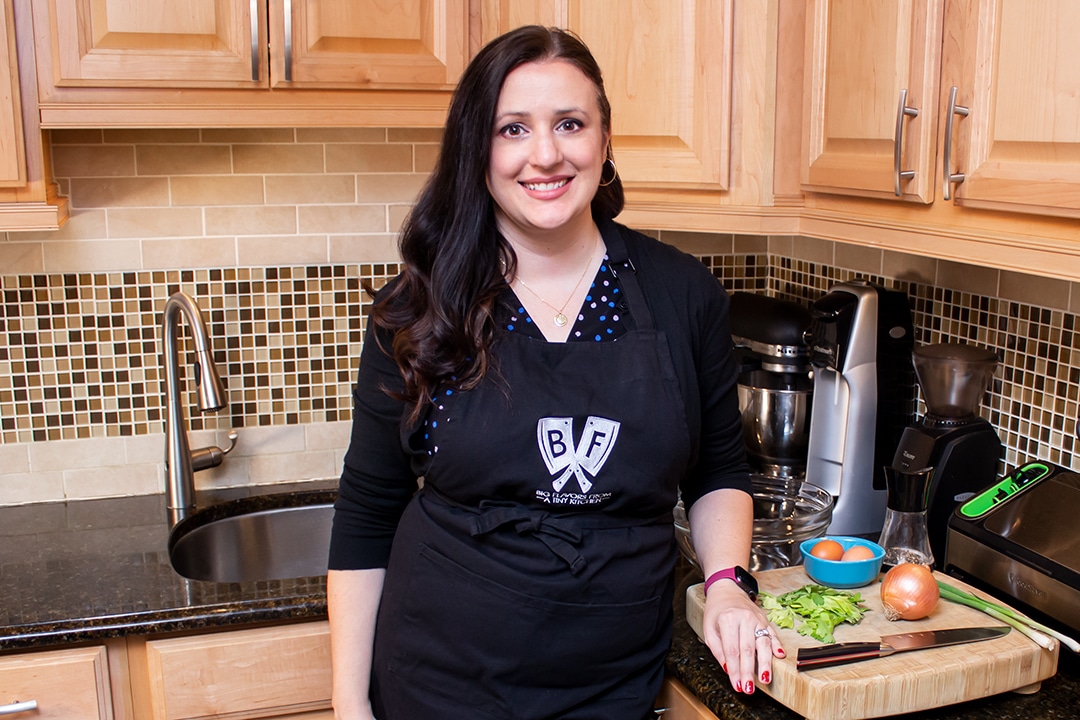 Stay Connected
You can find Big Flavors on your favorite social media platforms: Facebook, Instagram, LinkedIn, Pinterest, Threads, TikTok, and YouTube. Come say hi!
I absolutely love hearing from my readers. If you have a question about a specific recipe or post, feel free to write it in the comments section of that post, or head to my contact page to send me a message. I do my best to reply to every single one.
Thank you so much for being here. I appreciate each and every one of you!
-Ashley Covelli