This post may contain affiliate links, which won't change your price but will share some commission.
Earlier this summer, I was fortunate enough to be invited to spend some time time chatting with Chef Jehangir Mehta about one of my favorite ingredients - mushrooms! He was so much fun to watch on The Next Iron Chef - I was rooting for him that season. He had some really bold flavor combinations and seemed like a very down-to-earth guy, so I was excited to try out some of his food and talk shop with him.
He has been developing a blendability technique where he blends finely chopped mushrooms with meat in dishes that are typically meat-heavy. So in something like a hamburger, replacing a portion of the beef with mushrooms both enhances the flavor of the beef and also stretches the amount of food you can make with just a  pound of meat.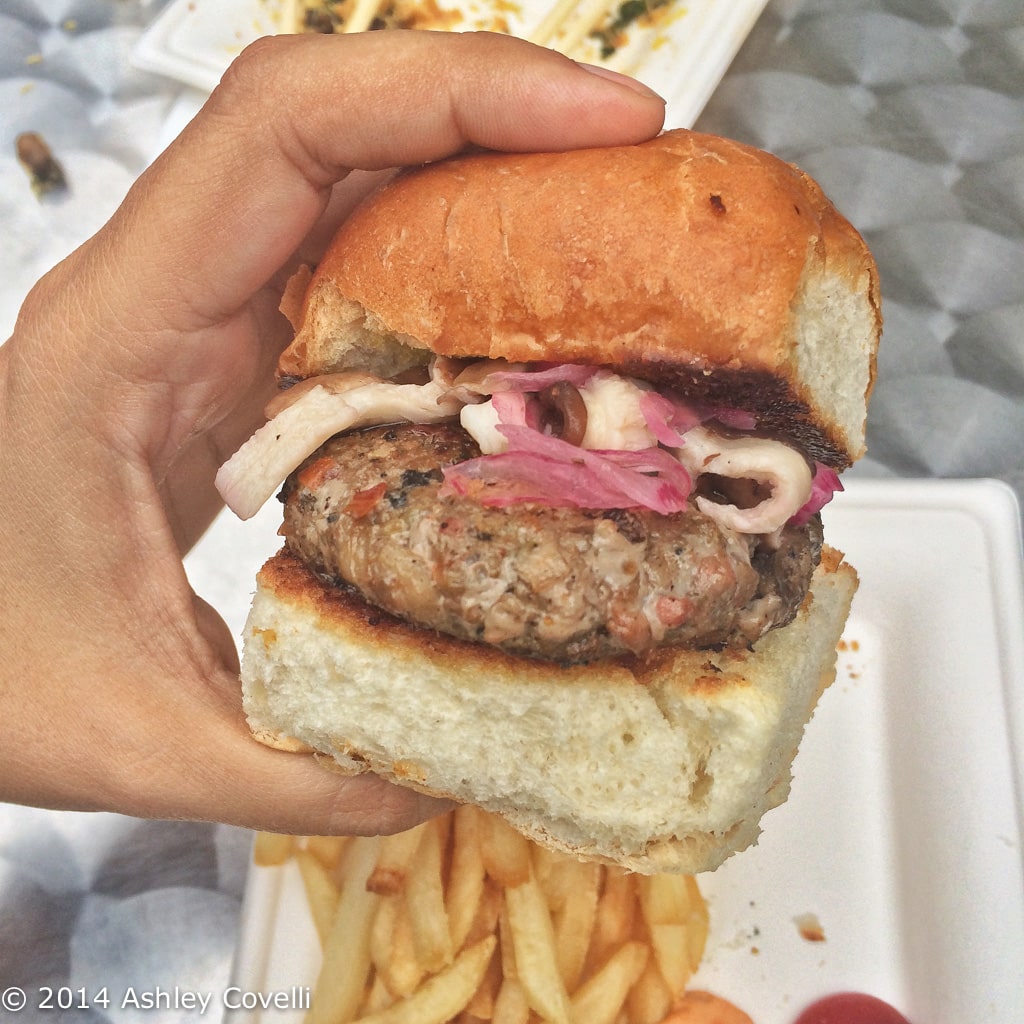 The Graffiti Burger was delicious. It was juicy and full of exotic spices. If I hadn't been told that part of the beef had been swapped out for mushrooms, I would have had no idea. And the garlic fries were crazy addictive.
As we talked, we were also treated to some Mushroom Vegetable Dumplings that were outrageously good. The garnish on top looked like shredded cheese, but he told me it was fried chickpea flour. My friend Jenn and I were practically licking the plate clean.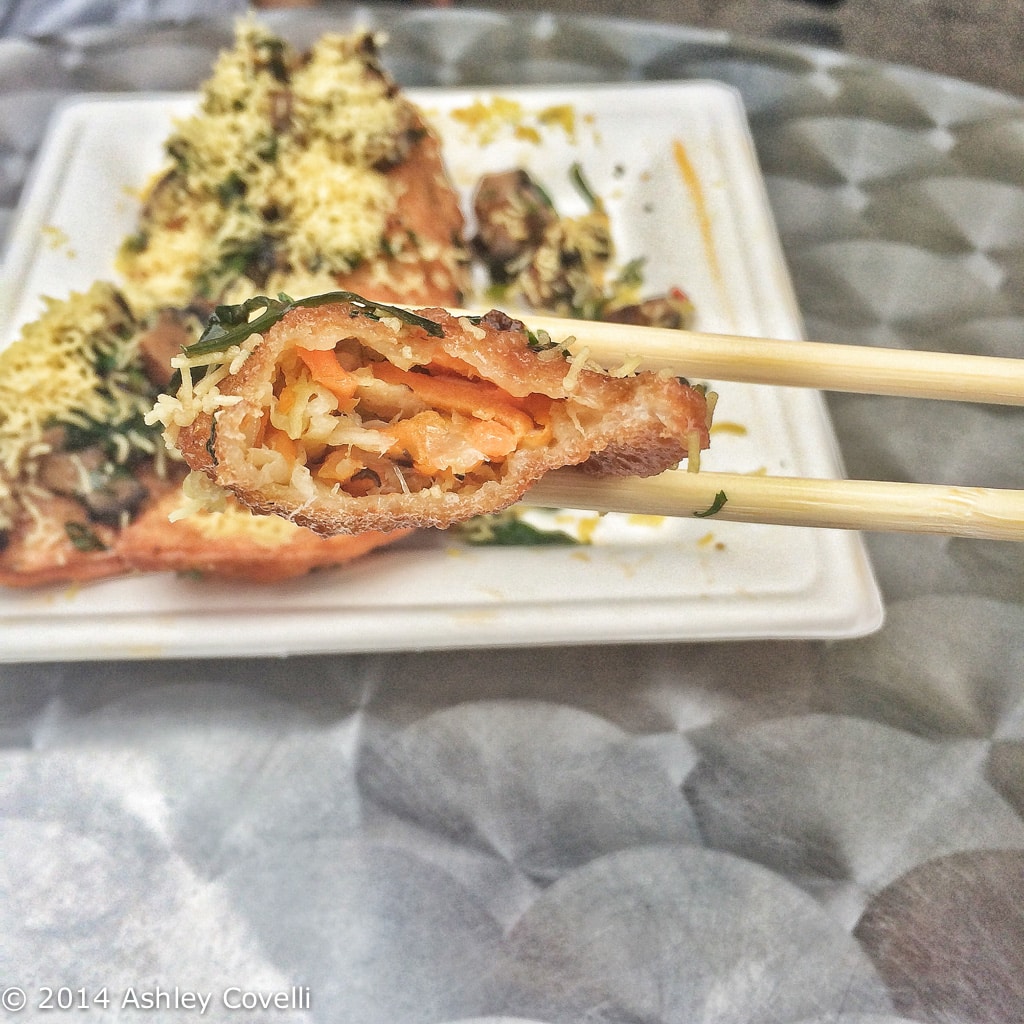 We had a blast chatting with Chef Mehta and talking about all things delicious. He had a lot of great gossip stories to share along with all of the food talk.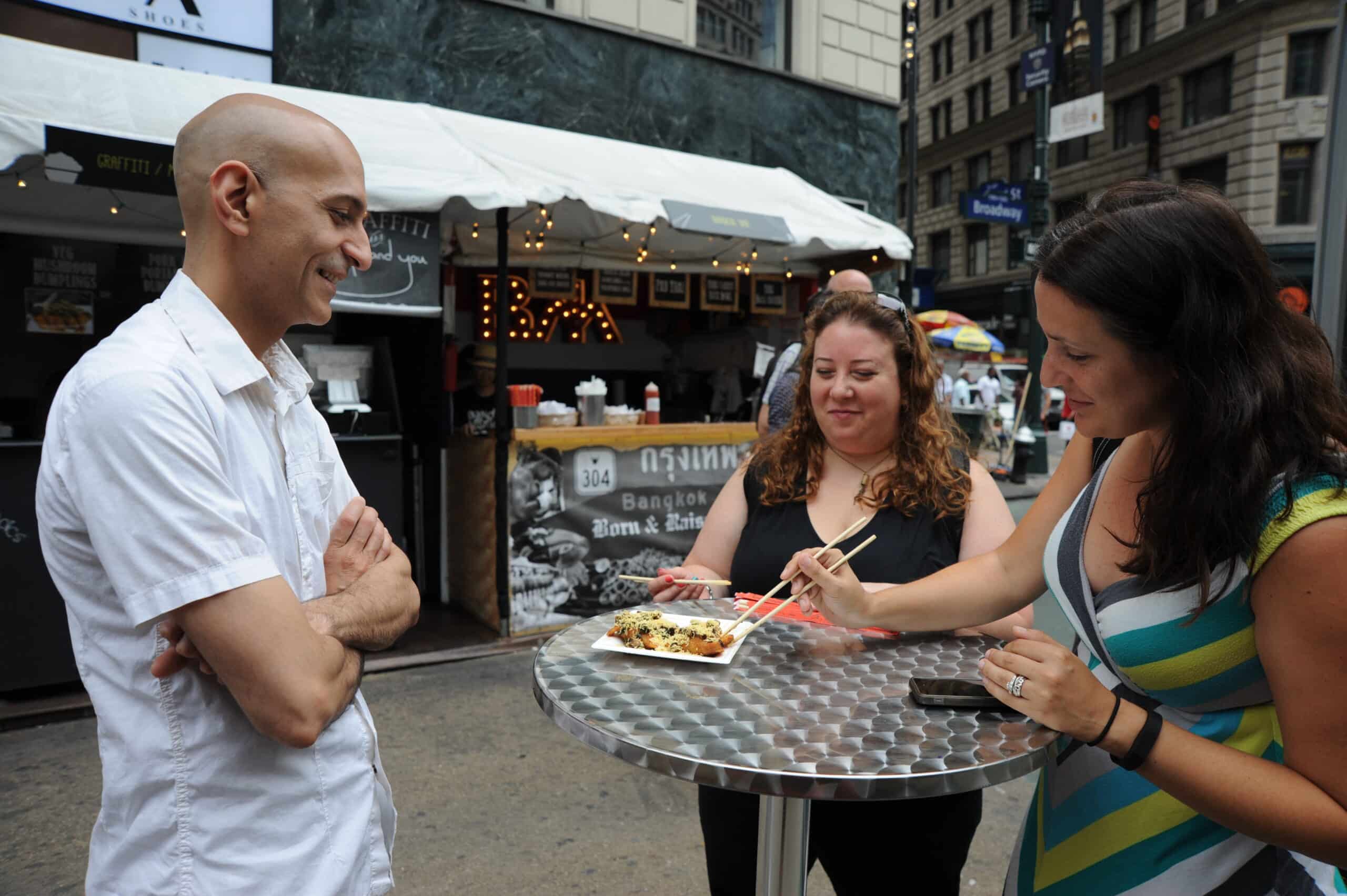 I got his burger recipe and was excited to try out at home. I desperately wanted to try making the enoki fries that he serves at his restaurant, too, but wasn't able to track down more than a handful of them, so I didn't think it would be worth the effort. Ah well, next time!
The burgers call for some exotic mushrooms and spices, but I was able to get my hands on all of them. For some reason, I can never find Thai bird chiles though, so I used some cayenne instead. I don't think I ground the mushrooms finely enough, because the burgers fell apart on the grill a bit. But they were still delicious and nice and juicy!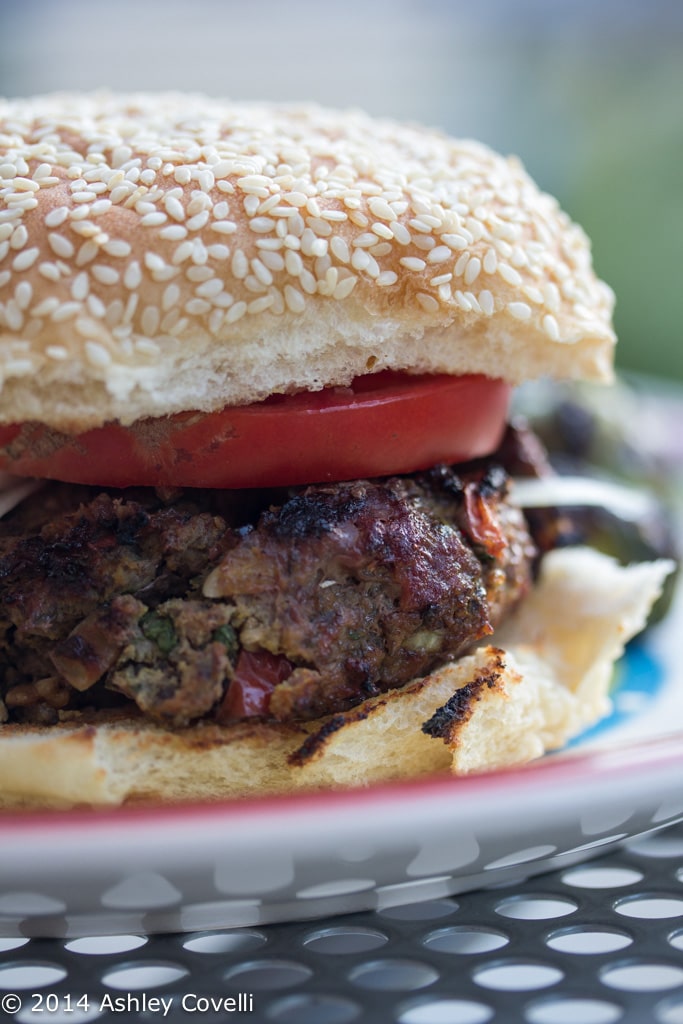 My husband and I really enjoyed the bold spices that these burgers packed. They were fragrant and delicious. I topped them with some garden tomatoes and served them alongside grilled corn and Brussels sprouts.
I think next time I'd like to try making some pickled mushrooms for a topping the way Chef Mehta served them. I think they worked best as sliders on brioche, so I may try making that from scratch next time, too. What can I say? I like a challenge 🙂 Now if I could just get my hands on that dumpling recipe...
Print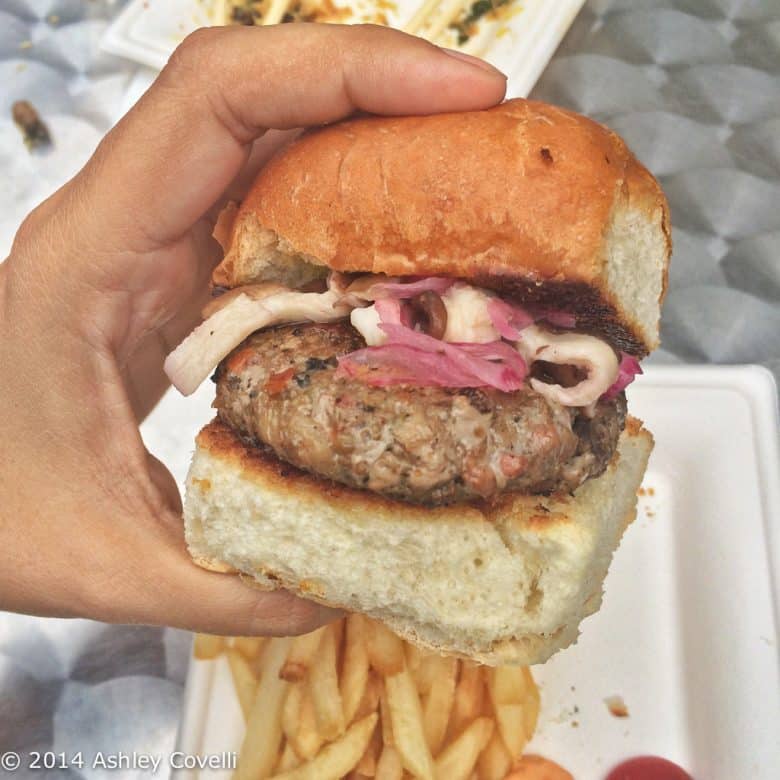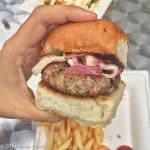 Chef Jehangir Mehta's Mushroom Blended "Graffiti" Burger
Author:

Prep Time:

4 hours

Cook Time:

15 minutes

Total Time:

4 hours 15 minutes

Yield:

24

sliders

1

x

Category:

Main Dish

Method:

Grill

Cuisine:

American
---
Description
In something like a hamburger, replacing a portion of the beef with mushrooms both enhances the flavor of the beef and also stretches the amount of food you can make with just a pound of meat.
---
1 lb Angus ground beef

5 tbsp Portobello mushrooms (2.5 oz)

5 tbsp King Trumpet mushrooms (2.5 oz)

2 tbsp Button mushrooms (1 oz)

2 tbsp Onion, diced (1 oz)

1 tbsp Tomato, diced (.5 oz)

2 tsp Cilantro, chopped (15 leaves)

½ tsp Ginger, chopped

½ tsp Garlic, minced

½ of one Thai bird chile, chopped (about 1 ½ tsp)

Spices (⅓ teaspoon each)
Turmeric, dry ground

Onion powder

Tomato powder*

Coriander, ground

Chile powder

Lemongrass powder*

---
Instructions
Finely chop mushrooms or grind in food processor to roughly the same consistency of the ground beef.
Blend all the ingredients together by hand and form whatever size burgers you choose. Set in the fridge for at least 4 hours before cooking.
Salt lightly on both sides. Grill to desired doneness.
Serve without bread or on a brioche bun.
---
Notes
Makes 24 sliders, or 6–8 burgers depending on size
Reprinted with permission from Jehangir Mehta of The Mushroom Council
Nutrition
Serving Size:
Calories:

26

Sugar:

0.1 g

Sodium:

15.3 mg

Fat:

0.6 g

Saturated Fat:

0.3 g

Carbohydrates:

0.7 g

Fiber:

0.1 g

Protein:

4.3 g

Cholesterol:

11.3 mg
Keywords: mushroom burger, grilled mushroom burger, beef and mushrooms
Recipe Card powered by