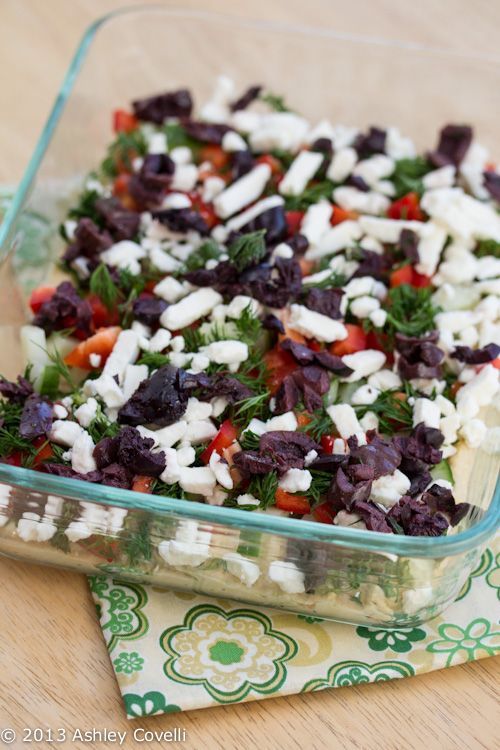 My friend came over for the afternoon to hang out, and let us meet her new baby (who was ridiculously adorable, as was his big sister, as always). I saw this post over at The Lovely Cupboard and thought it sounded like an easy and delicious appetizer for us to enjoy. I love dips, and I'm a big fan of all of the flavors in this particular one. I debated adding tomatoes and red onions to it (making it 7 layers, I suppose) but I decided to leave it as is, and it was fabulous! So simple and so delicious. I used store-bought hummus, because I have yet to find a recipe that tastes better than the ready-made stuff. This was a really wonderful appetizer, and I'll definitely be making it again!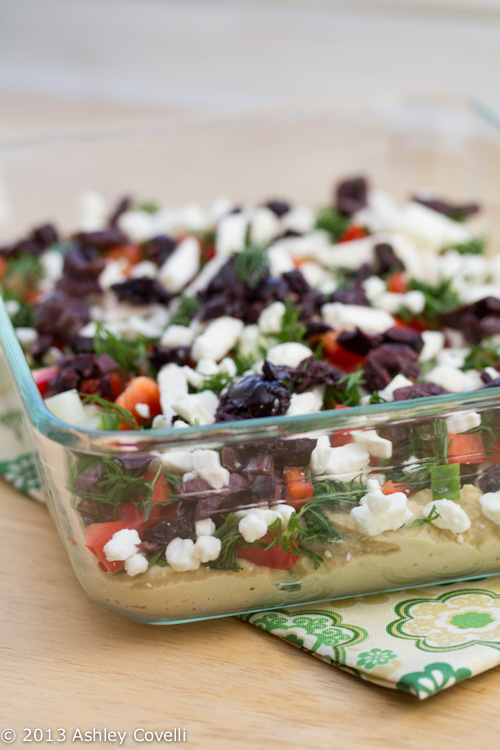 5 Layer Greek Dip
The Lovely Cupboard
hummus (homemade or store bought)
red bell pepper
kalamata olives
cucumber
feta cheese
fresh dill
1. Finely chop olive, bell pepper, cucumber, and dill.
2. Spread hummus about 1-2 inches thick in the bottom of a wide serving dish.
3. Sprinkle the vegetables evenly over the hummus.
4. Crumble feta cheese on top.
5. Sprinkle bits of dill and serve with warm pita slices. Enjoy!
Big Flavors Rating: 5 Stars