This post may contain affiliate links, which won't change your price but will share some commission.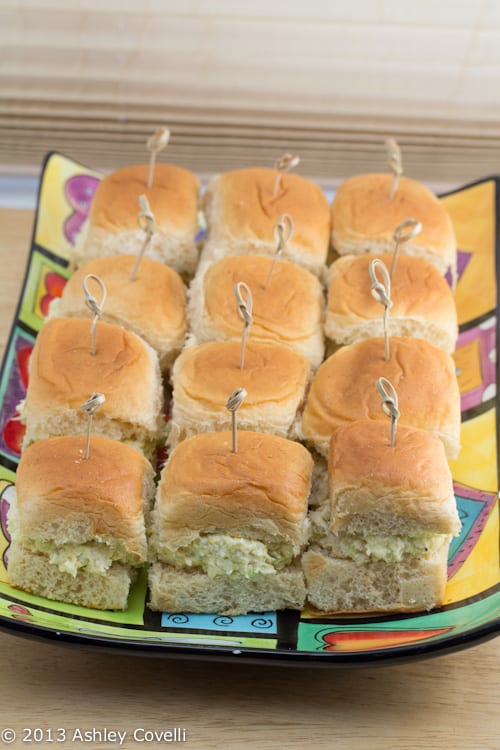 We had some friends over with their kids, and I wanted to make a few things for us all to snack on. One of the things I made was a slider version of my mom's chicken salad sandwiches. This time around, I used King's Hawaiian rolls, and they were great. They're definitely on the sweet side, though, and I think that because of the sweetness in the bread along with the pickles and Miracle Whip, I may try mayo next time.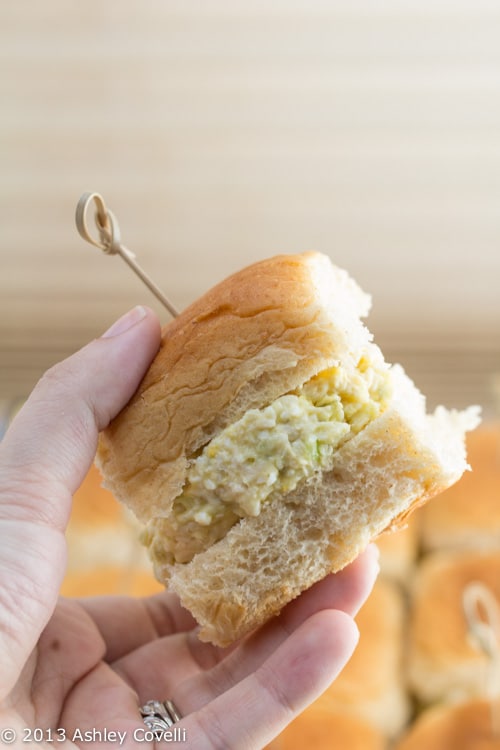 Chicken Salad Sandwiches
Ashley Covelli (adapted from my Mom)
3 boneless skinless chicken breasts
1 dried bay leaf
1-2 teaspoons seasoned salt
3-4 sweet pickles
3-4 hard boiled eggs, peeled
½ white onion
1-2 stalks celery
Miracle Whip light
Put the chicken in a large pot and fill with cold water. Add one bay leaf and sprinkle the surface of the water with seasoned salt. Bring to a boil and then lower the heat and simmer until the chicken is cooked through. Drain and run under cold water to cool off. Pulse in food processor to chop the meat, and place in a big bowl. Do the same with the pickles, eggs, onion and celery until they're all chopped. Stir in enough Miracle Whip to bind, and refrigerate. This makes great sandwiches – we like it on a roll, sometimes on toast, or even in a pita half. Yum!
Big Flavors Rating: 5 Stars