This post may contain affiliate links, which won't change your price but will share some commission.
Thanksgiving prep doesn't have to be stressful! Grab our favorite Turkey Day recipes, tips, and more all in one spot.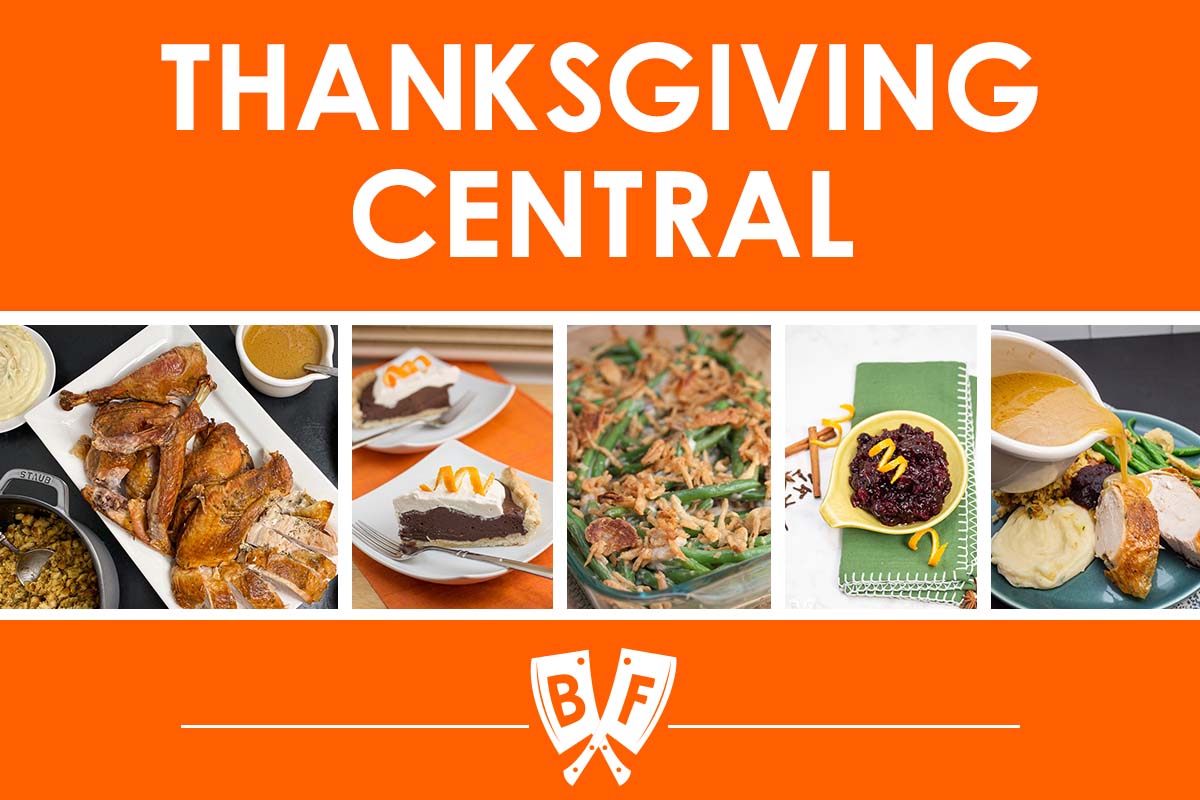 Thanksgiving is a busy time for many families. Prep work, hosting duties, and recipe selection can feel daunting. This page is here to help you out!
Pick a section from the list below, or just dive on in at the beginning. My goal is for this page to be a go-to resource for all things Thanksgiving.
There are plenty of recipes, tips, and ideas to help you in your holiday preparations.
Enjoy, and Happy Thanksgiving!
Jump To:
---
🧀 Favorite Thanksgiving Appetizers
Starters are great to serve on Thanksgiving as they can give guests something to munch on while dinner prep is still underway.
Below are some of our favorite Turkey Day appetizers. It's a mix of things I grew up with in the Midwest and some Italian dishes that I started making when I married into an Italian family.
I've also included a delicious fall soup recipe here, as some families like to kick the meal off with a soup course.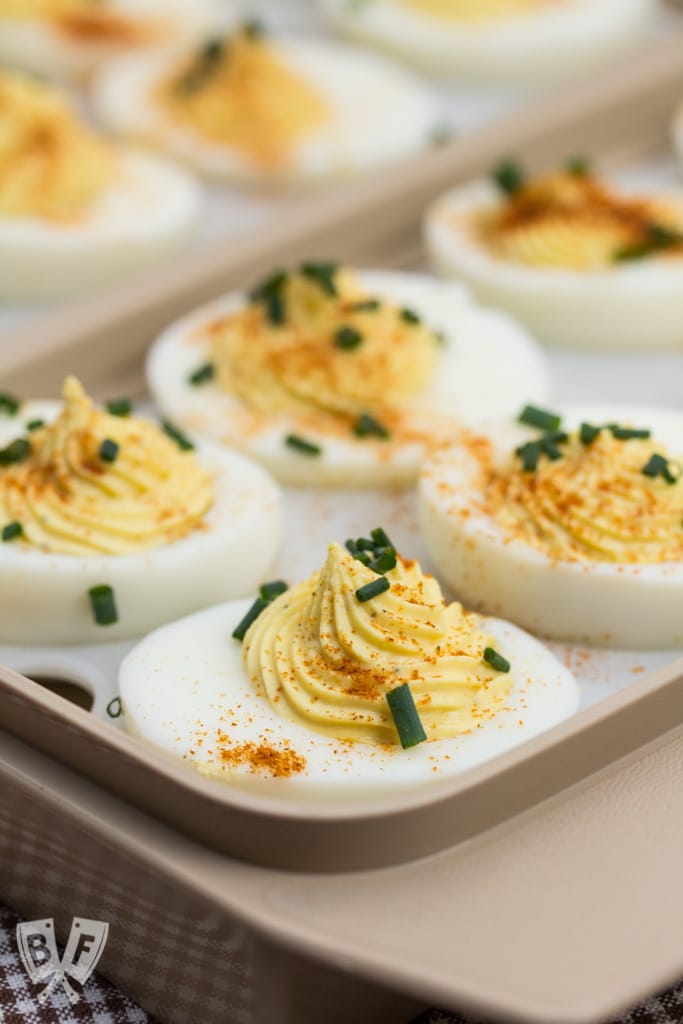 No Mayo Deviled Eggs
This easy-to-make, classic deviled egg recipe is a bite-sized party appetizer favorite! Made with pantry staples - no mayo needed!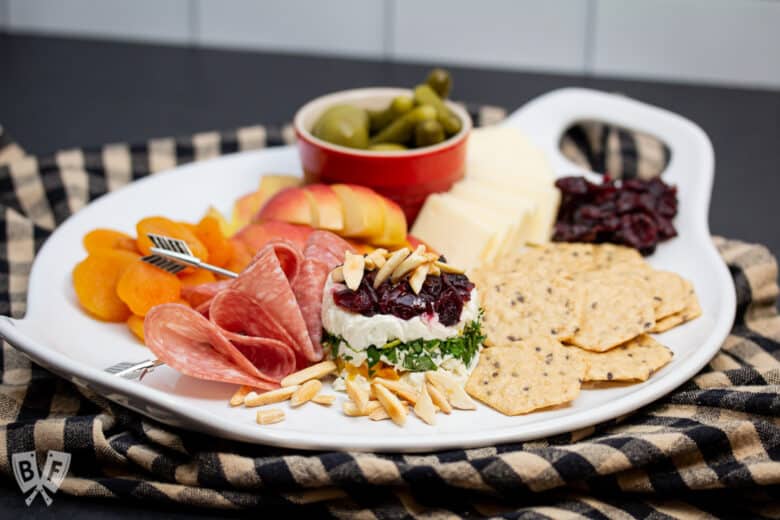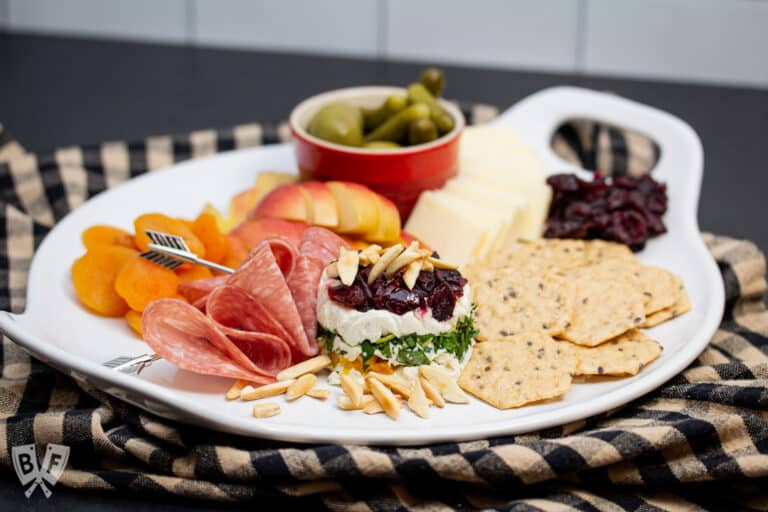 Gorgonzola Fruit Torta
Gorgonzola & cream cheese are layered with fresh herbs, dried fruit, & toasted nuts upgrading any festive cheese board or appetizer spread.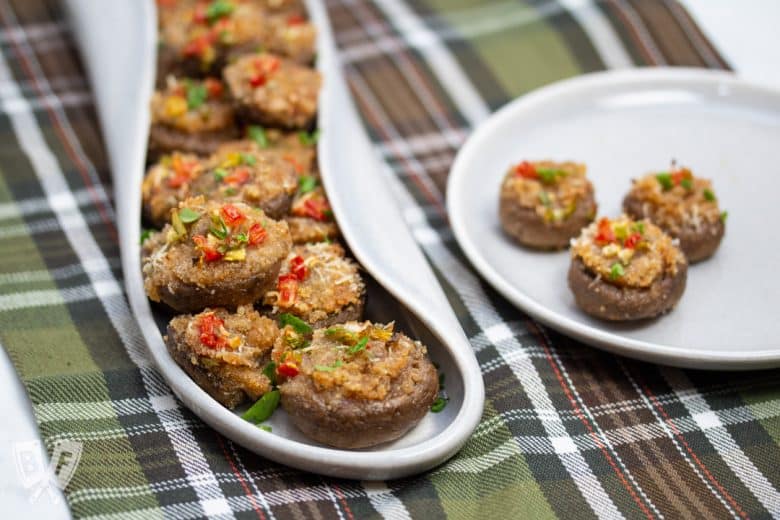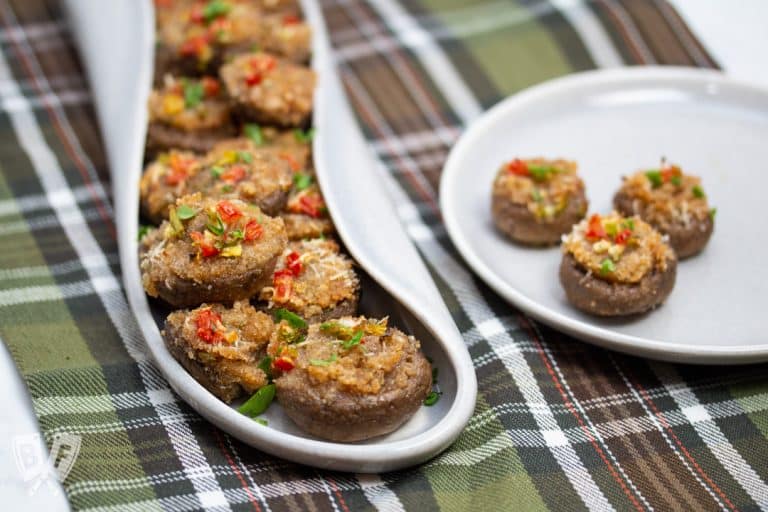 Settino's Italian Stuffed Mushrooms
My Italian father-in-law made the BEST stuffed mushrooms! This is his recipe for the best bite-sized appetizer - perfect for holiday entertaining!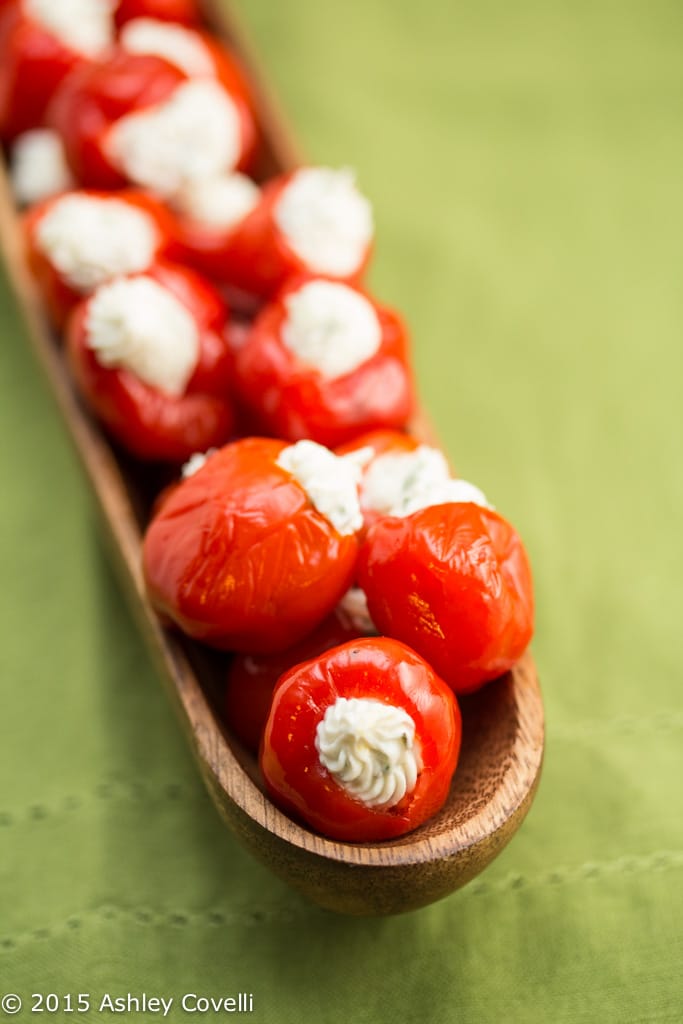 Garlicky Goat Cheese + Herb Stuffed Peppadews
Sweet and a little spicy, these addictive stuffed peppers are the perfect accompaniment to any appetizer spread!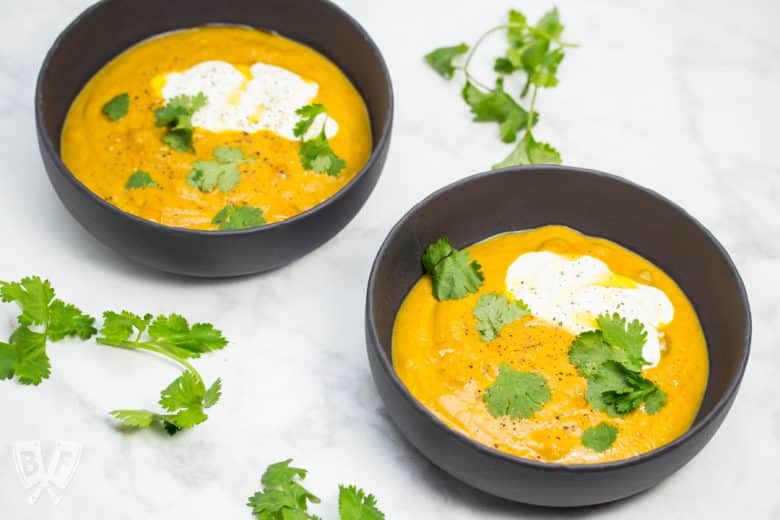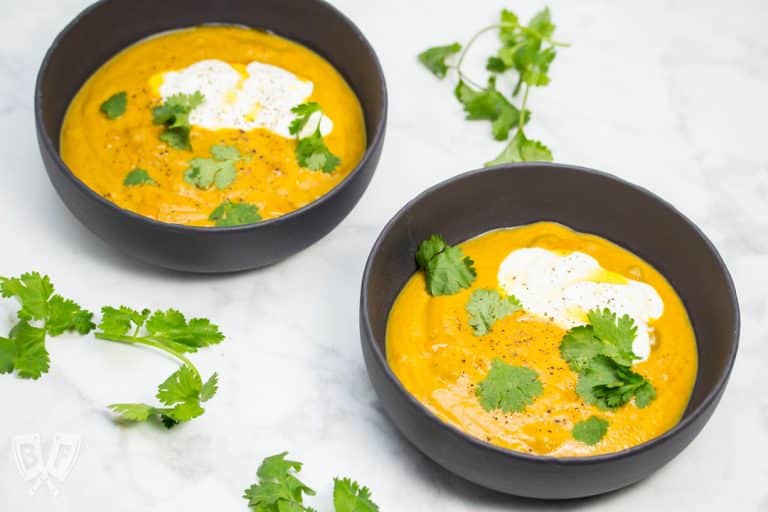 Curried Pumpkin Soup
Fragrant curry powder adds a warm spice to this silky smooth pumpkin soup recipe that is easy enough for a weeknight and elegant enough for entertaining!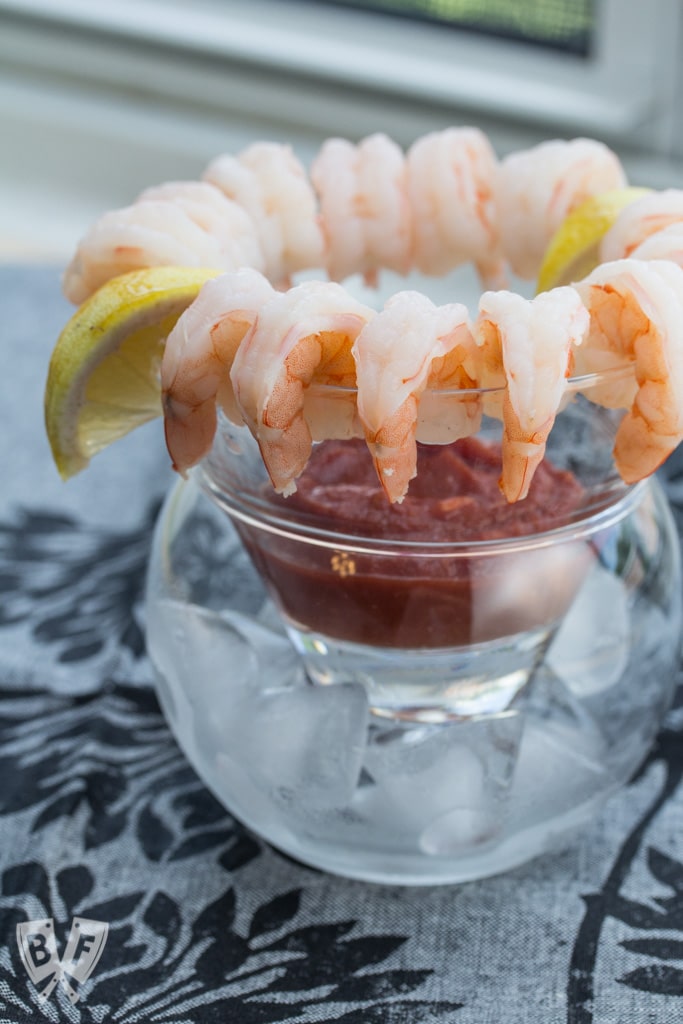 Killer Shrimp Cocktail
A flavorful shrimp boil and homemade cocktail sauce bring this Beetlejuice-inspired appetizer to life! Perfect for dinner parties and holiday festivities!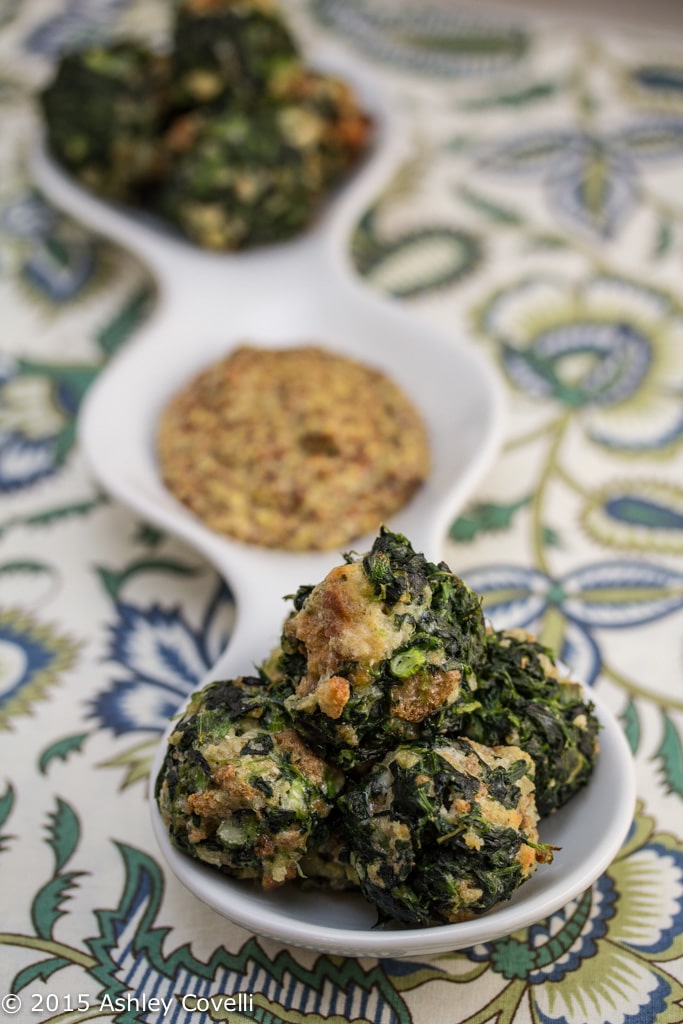 Lindrusso's Spinach Balls
Serve these bite-sized spinach and parmesan morsels with your favorite mustard for a tangy appetizer offering!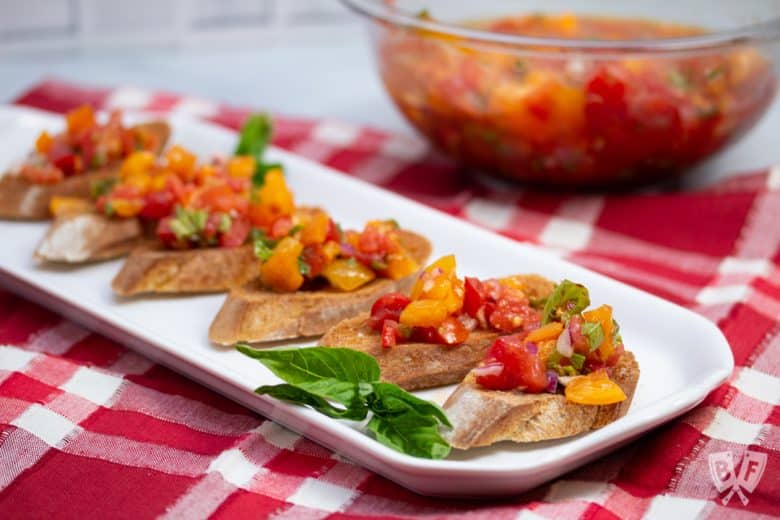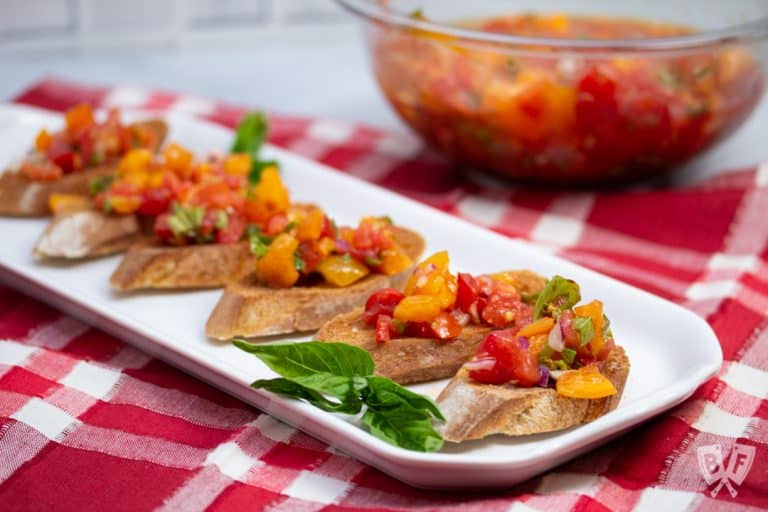 Settino's Italian Bruschetta: A Family Favorite Appetizer
My family's favorite bruschetta recipe, just the way my Italian father-in-law taught me to make it! This quick & easy appetizer recipe is always a hit!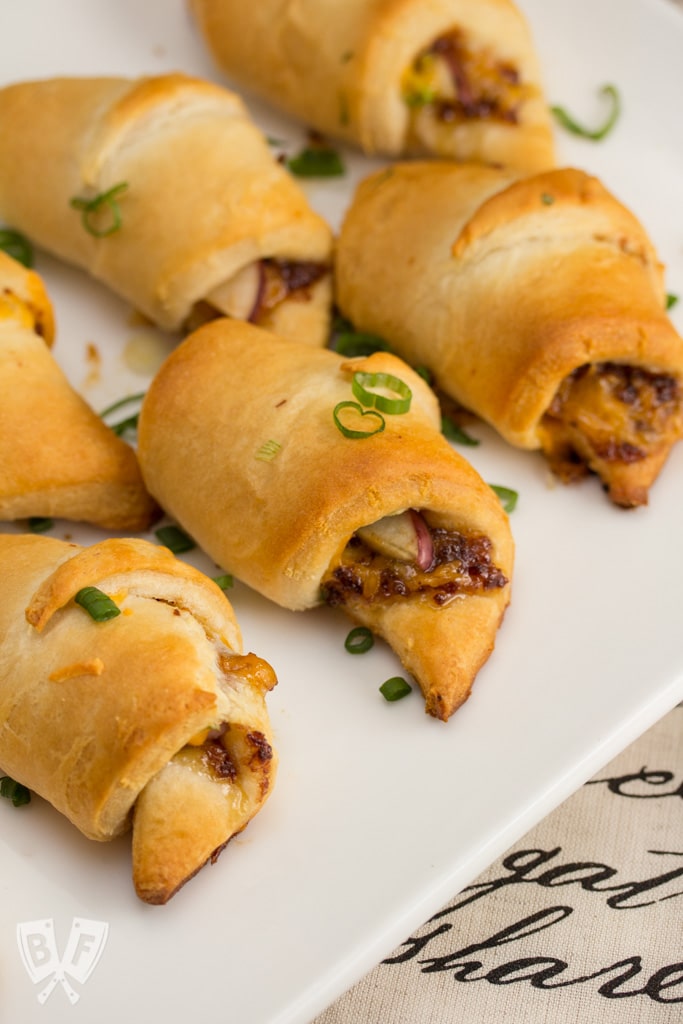 Cheesy Bacon + Apple Croissants
Bacon jam adds smokiness to this sweet-and-salty 5 ingredient appetizer recipe. An easy apple-studded hors d'oeuvre that will be a hit at any fall party!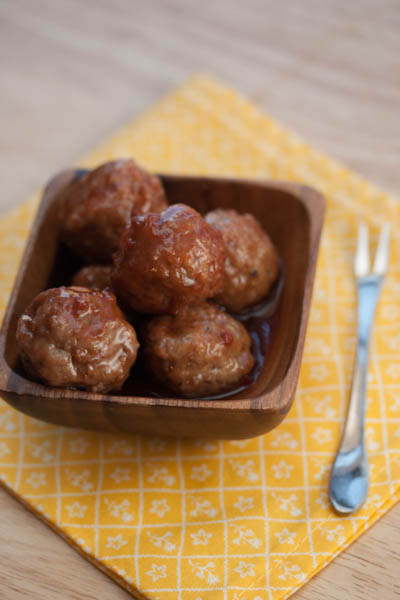 Sweet and Sour Meatballs
This recipe is a combination of several similar recipes that various friends and family members have been using for years. The ingredients sound weird together, but trust me – these will disappear at your next gathering! Yum!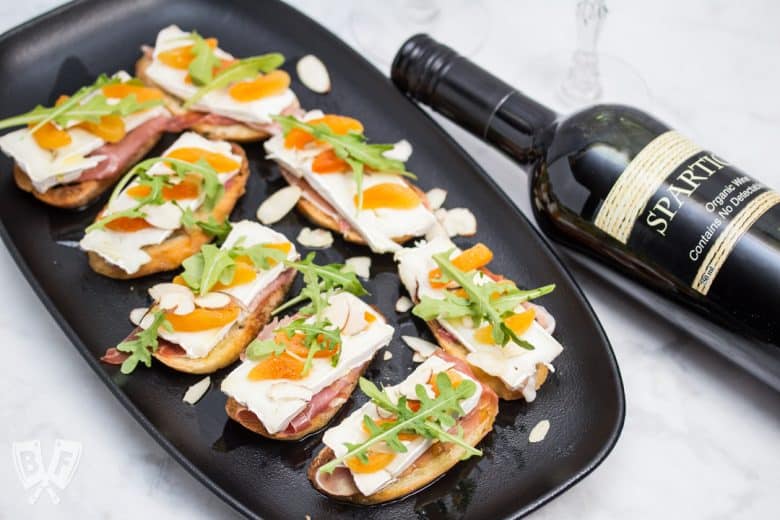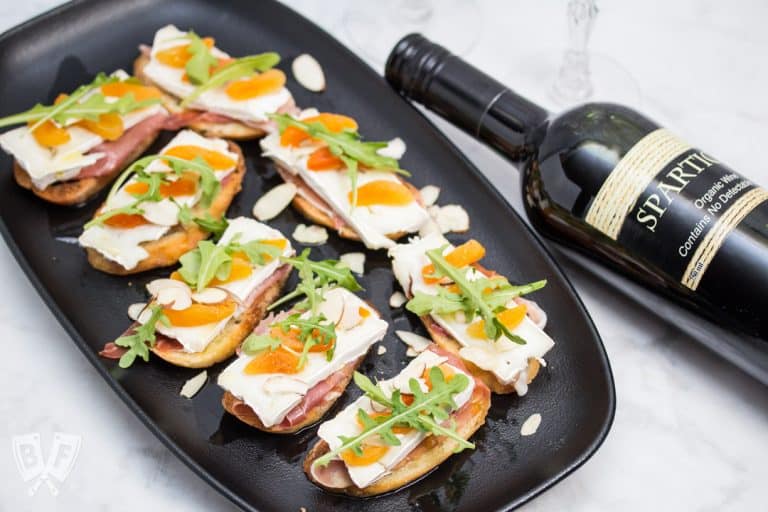 Prosciutto & Brie Crostini with Dried Apricots
France meets Italy in this simple prosciutto & brie crostini recipe that packs a flavorful, sweet-and-salty punch. With only a handful of ingredients, they're perfect party bites for entertaining that are easy enough to make last minute. Plus tips for building your own stellar crostini!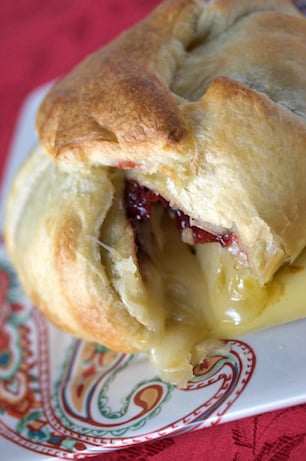 Baked Brie with Damson Plum Jam & Pecans
Wrapping brie in puff pastry and topping it with your favorite jam and some chopped nuts is an easy, delicious baked starter. This would be a delicious way to use cranberry sauce, too!
---
🍽 Festive Thanksgiving Side Dishes
One of the best parts about Thanksgiving dinner is the assortment of side dishes! You can make as few or as many as you'd like to round out your meal.
For my family, mashed potatoes are an absolute MUST, along with homemade cranberry sauce. I like making both of those dishes in the Instant Pot in advance to save oven and stovetop space on Thanksgiving day.
---
🦃 The Main Event: All Things Turkey
For many people, turkey is the star of the Thanksgiving show. Be sure to give your turkey time to thaw if you purchase one that's frozen.
Our go-to method is to spatchcock (cut the backbone out and butterfly) our thawed turkey, rub it with a dry brine seasoning blend, and let it sit in the refrigerator for 4 days before roasting.
This means that Monday is the heavy prep day for our turkey, and we can spend other days that week prepping our accompaniments.
Here are our favorite recipes for a beautifully juicy, roasted turkey and delicious homemade gravy.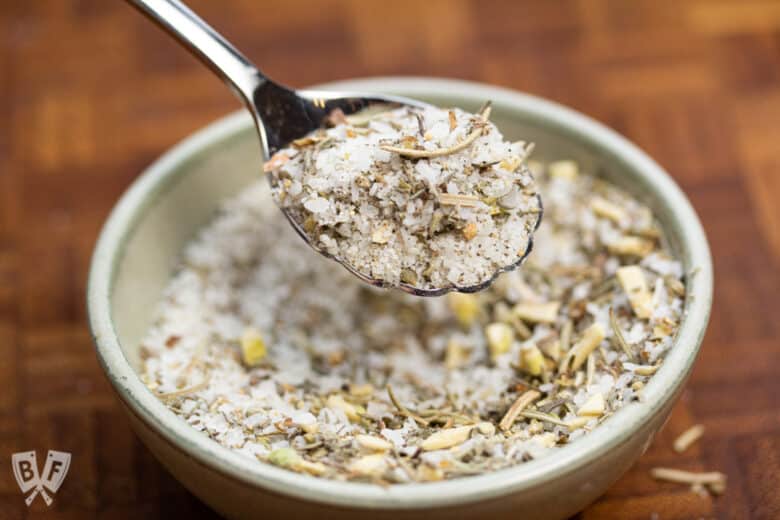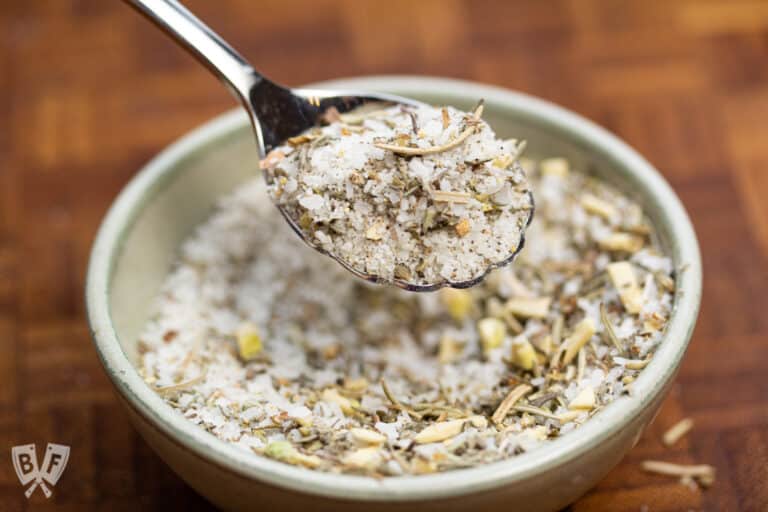 Dry Brine Seasoning Blend for Turkey and Chicken
Dry brining poultry isn't just for Thanksgiving! This flavorful seasoning mix brings big flavor and crispy skin to both turkey and chicken.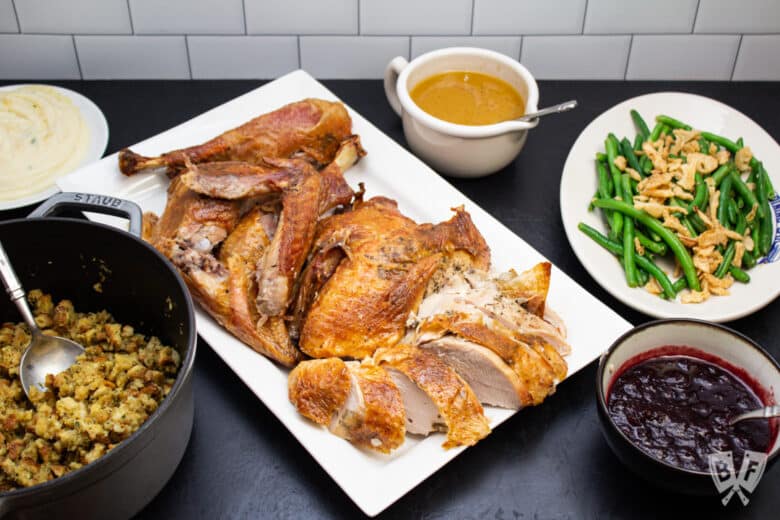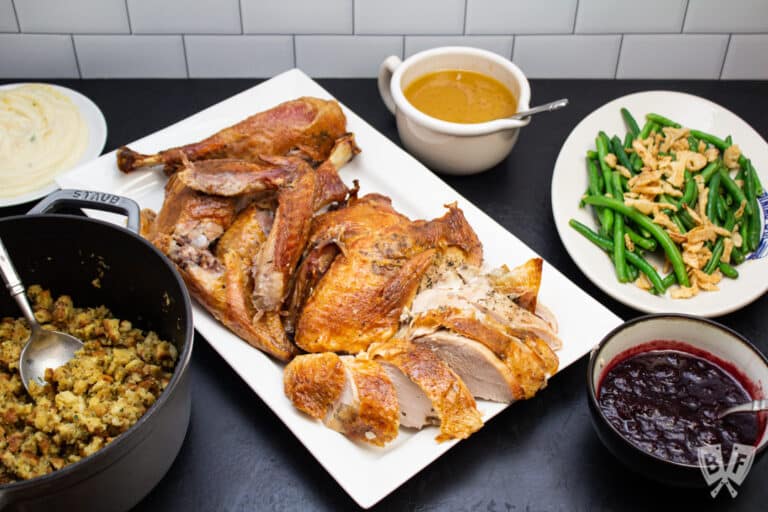 Spatchcocked Roasted Turkey with Homemade Dry Brine
Spatchcocking a turkey drastically reduces the cook time of your holiday meal + helps the white & dark meat both stay juicy while cooking!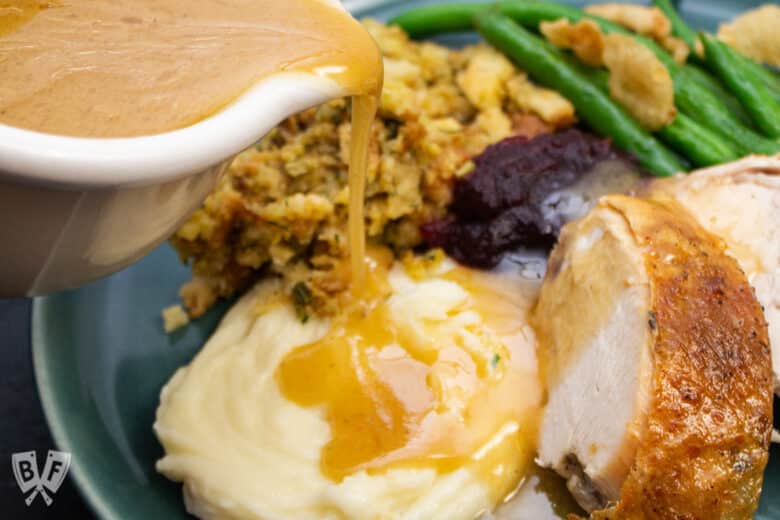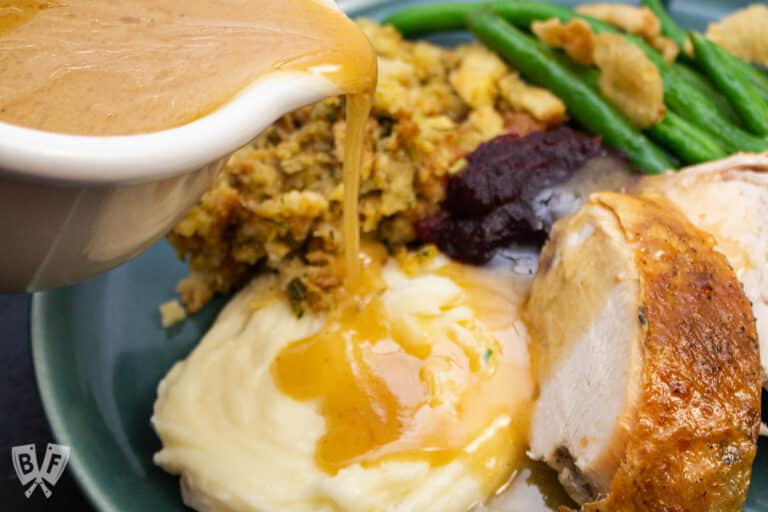 Our Favorite Turkey Gravy
Save the backbone and giblets from your Thanksgiving turkey to make this rich, flavorful gravy recipe. It's a family favorite holiday staple!
---
🥧 Satisfying Thanksgiving Desserts
Whether you're gathering with a large or small group for Thanksgiving, it's hard to deny the power of a good dessert spread. Pumpkin and apple are classics, but there are lots of options that are fitting for a holiday feast.
Storebought pie crust can be a huge time saver when you're doing holiday baking. You can also make your own pie crusts and freeze them in advance, to lessen the amount of work you need to do during the holiday week.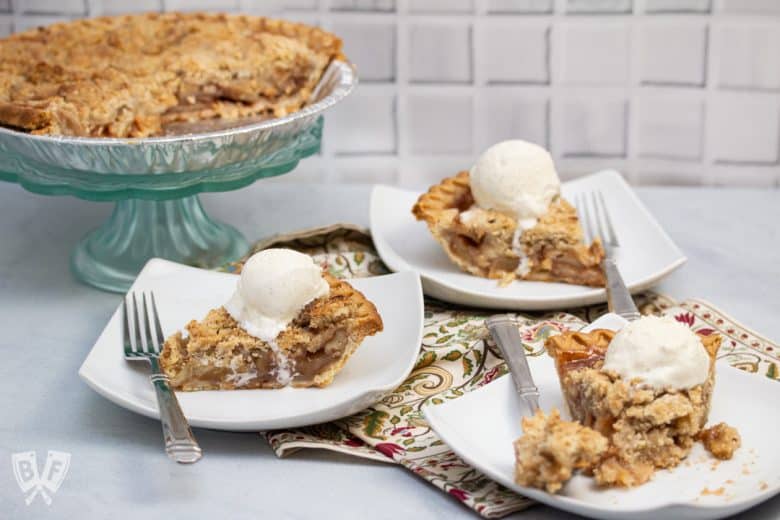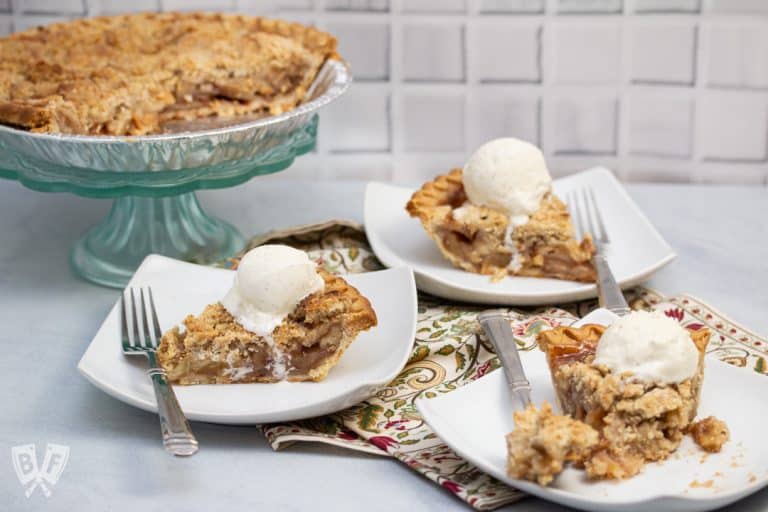 Classic Dutch Apple Pie
This easy homemade deep-dish Dutch apple pie recipe has been the star of my family's holiday gatherings for generations. Truly a classic, favorite dessert.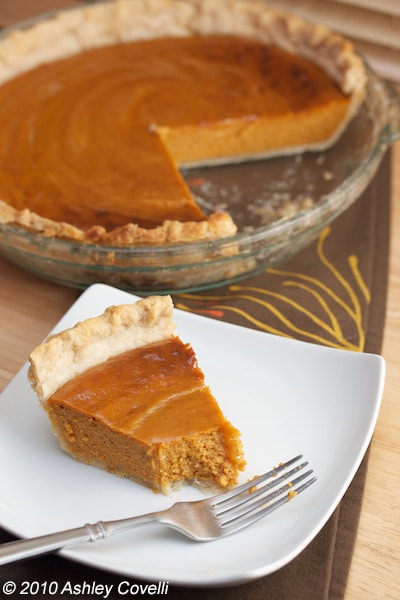 Perfect Pumpkin Pie
This classic pumpkin pie is super easy to put together and it will not disappoint!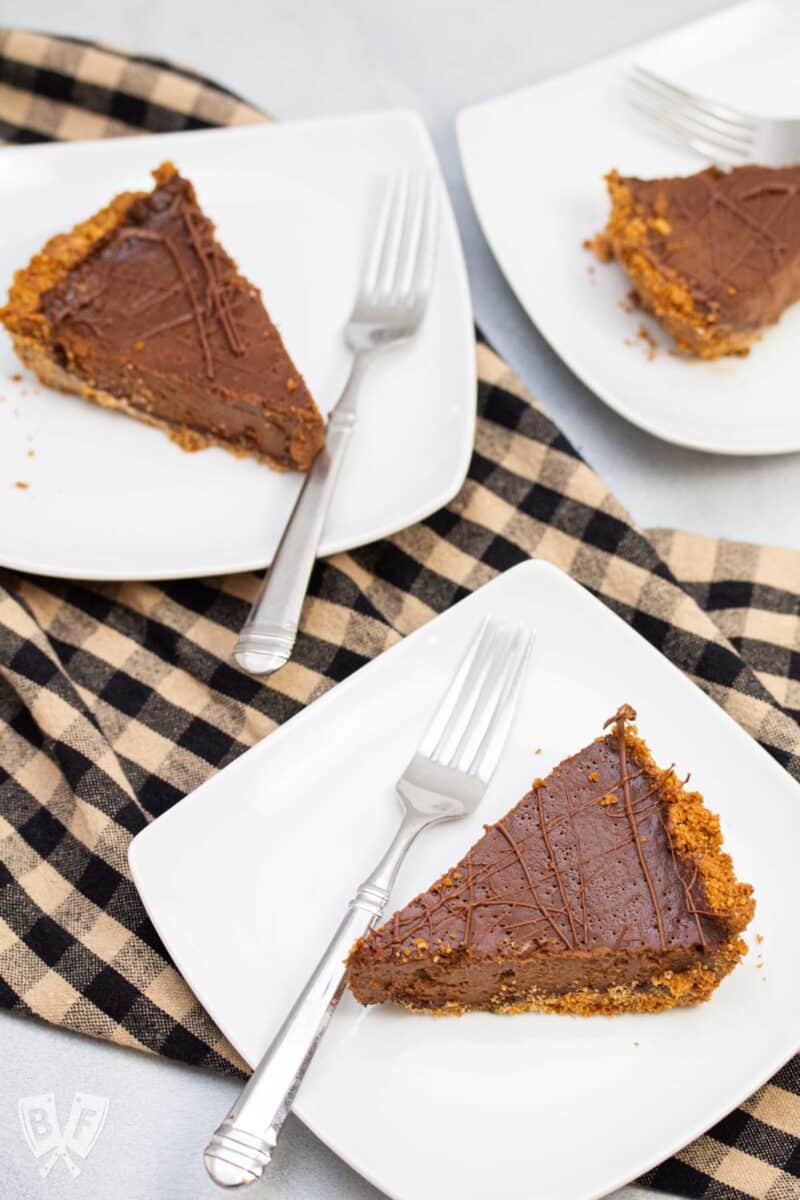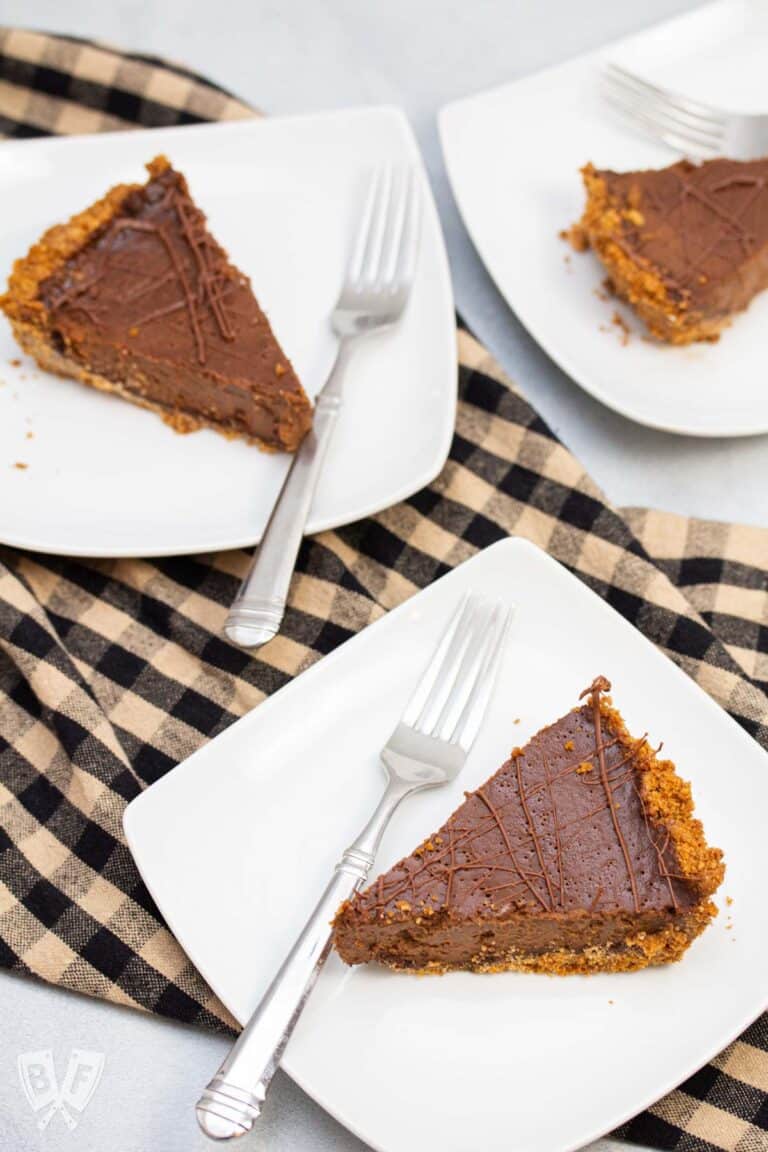 Triple-Chocolate Pumpkin Pie
Graham cracker crust is slathered with a layer of bittersweet chocolate that's hidden beneath a pumpkin & semi-sweet chocolate filling.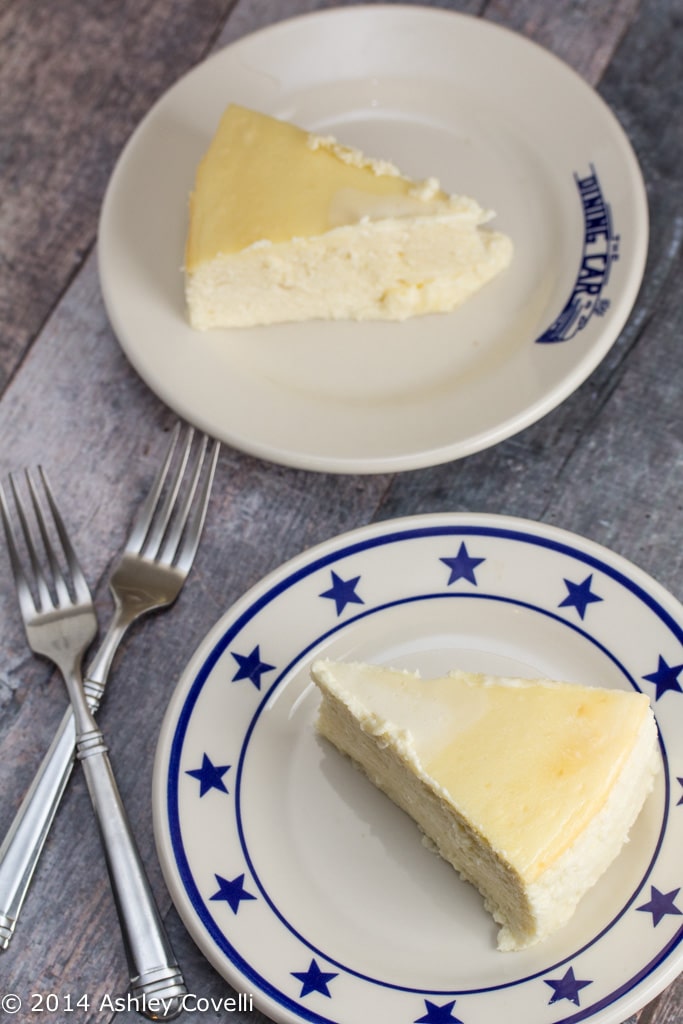 Italian Cream Cheese and Ricotta Cheesecake
This super rich, creamy, tangy, no frills, crustless Italian-style cheesecake is easier than you'd think to prepare at home! It's always a HUGE hit with everyone at the table. Perfect for holiday desserts, dinner parties, and celebratory meals.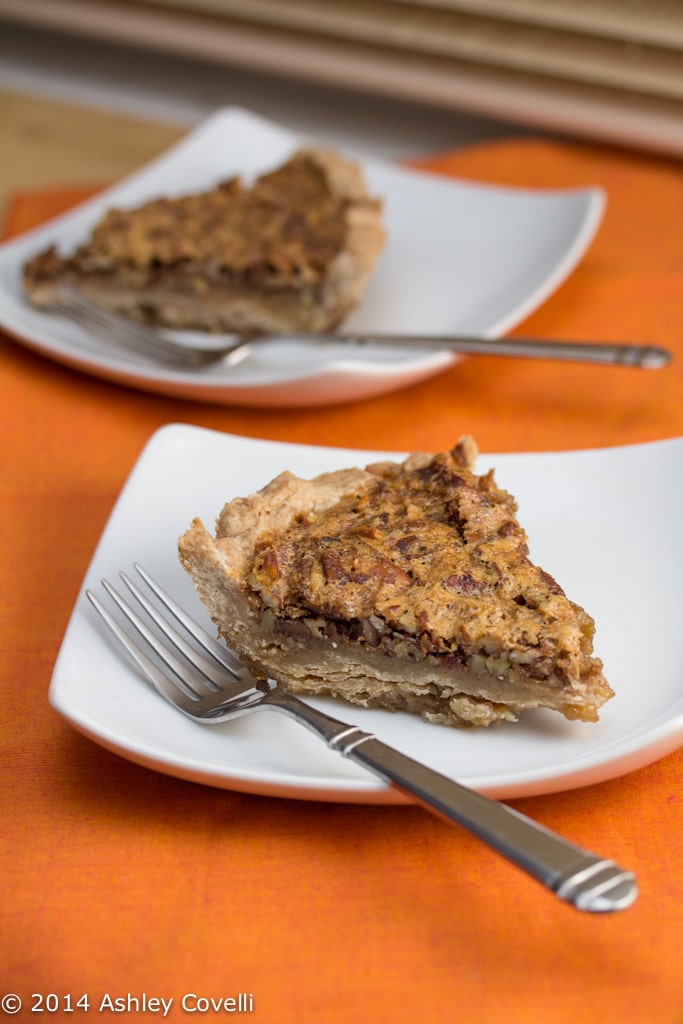 Bourbon Bacon Pecan Pie with a Whole Wheat Crust
The bacon isn't super noticeable here, but it adds a nice bit of saltiness to the sweet filling. The perfume of bourbon is definitely something I could get used to in my after-dinner treats.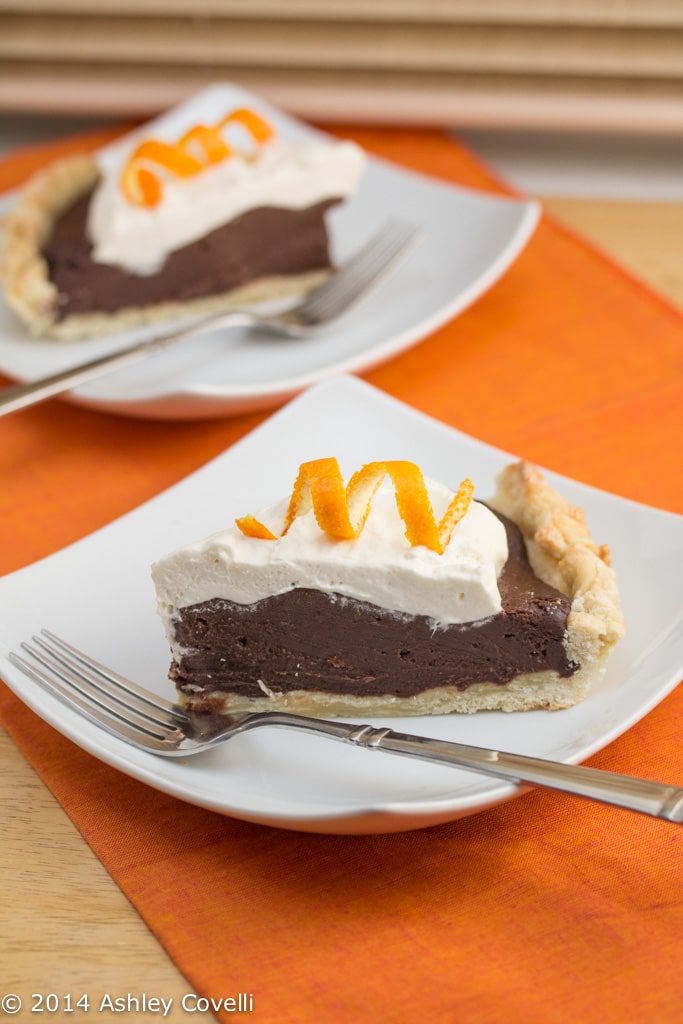 Chocolate Cream Pie with Orange Zested Whipped Cream
This was a big hit with my family! The orange flavor really comes through in the whipped cream, and the chocolate is rich and decadent.
---
🥂 Beverage Recommendations
We love a nice glass of wine or prosecco with our holiday meals. If you're feelin' fancy, why not try one of these fun, festive cocktails?
The spiced mulled wine is particularly nice for the holidays because you can leave it warming in a slow cooker or Instant Pot so it's hot and ready whenever your guests would like a drink.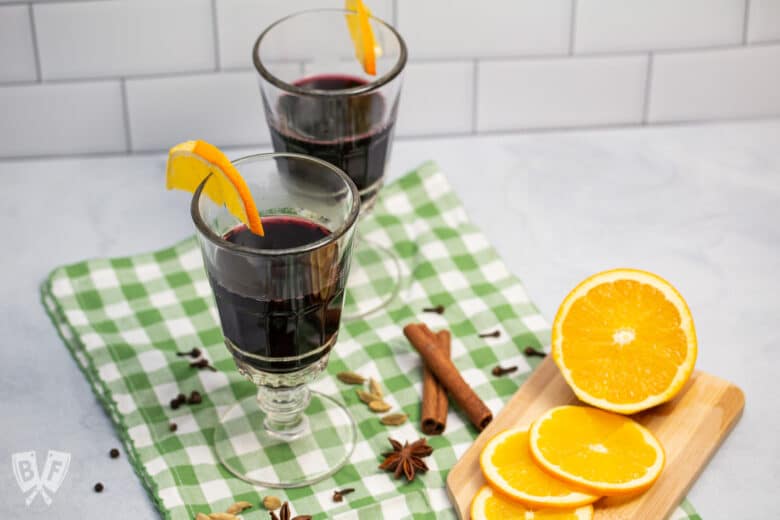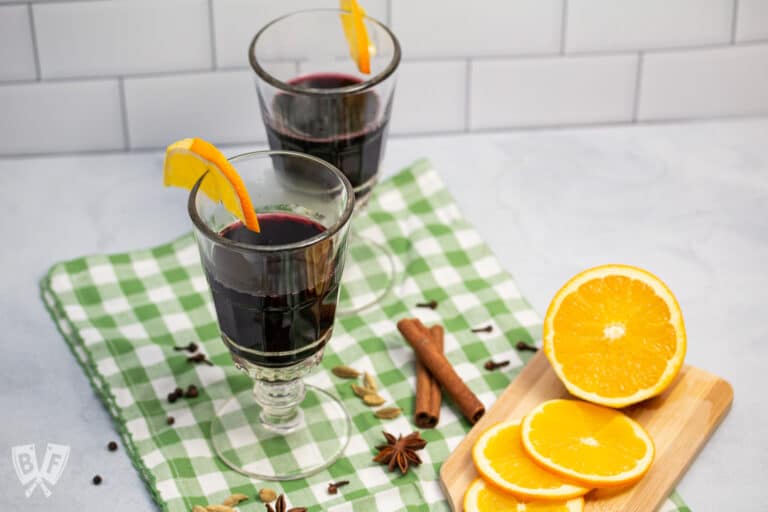 Spiced Mulled Wine
Make this easy spiced mulled wine recipe on the stovetop, in a slow cooker, or Instant Pot for the ultimate cozy spiked winter beverage.
Prosecco with Hibiscus Flowers
Dress up your bubbly with jarred hibiscus flowers in syrup for an elegant beverage upgrade!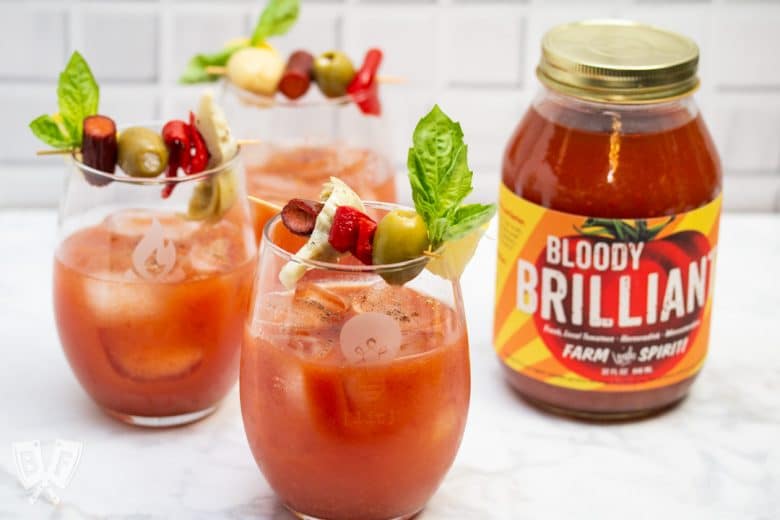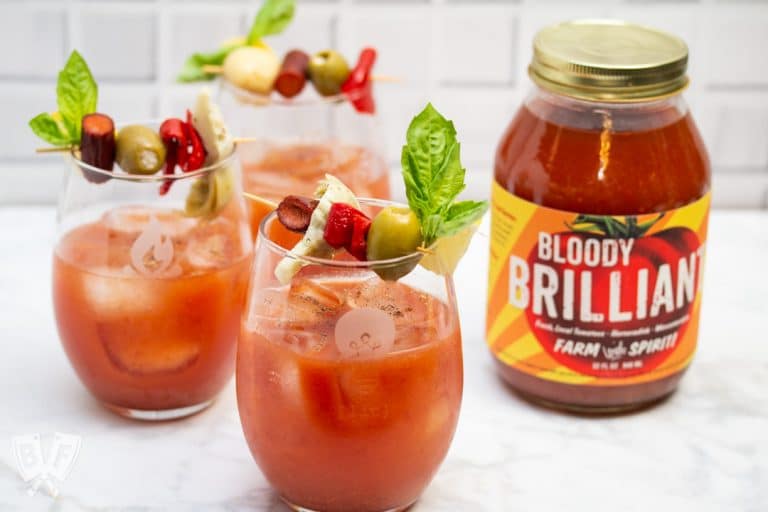 Antipasto Bloody Mary
If your holiday festivities are starting early, why not have a snack and a drink wrapped into one?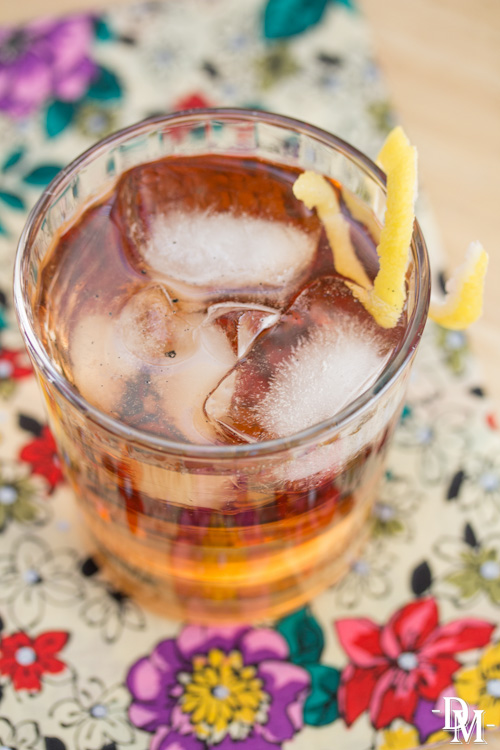 Bourbon Rouge
Bourbon and vanilla bean syrup make a great match, and this cocktail offers a great way to enjoy bourbon's sweeter side!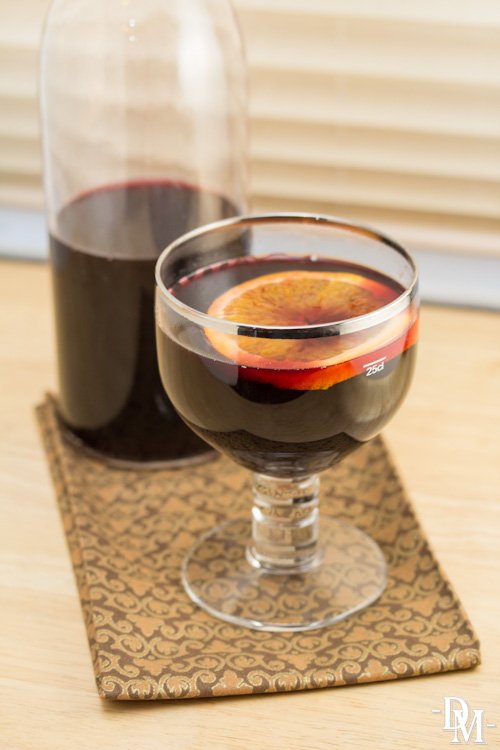 Wine-Beyond-the-Wall (or, Wine-ter is Coming)
This Game of Thrones-inspired mulled wine is deeply comforting and can be enjoyed warm or at room temperature.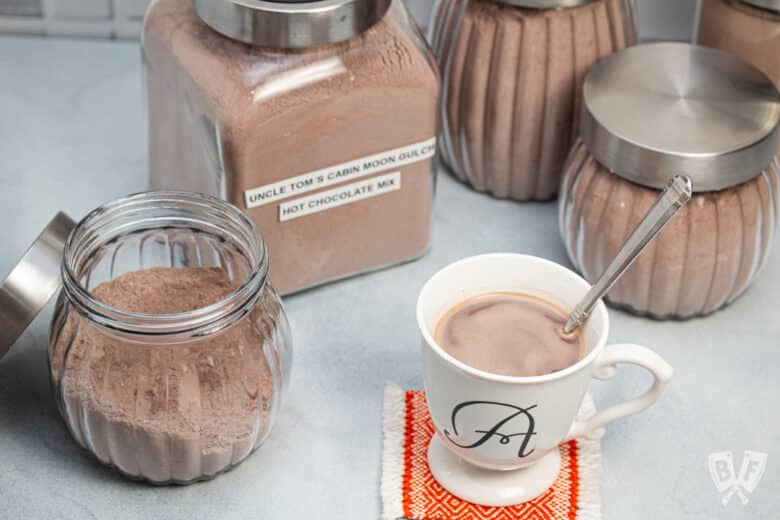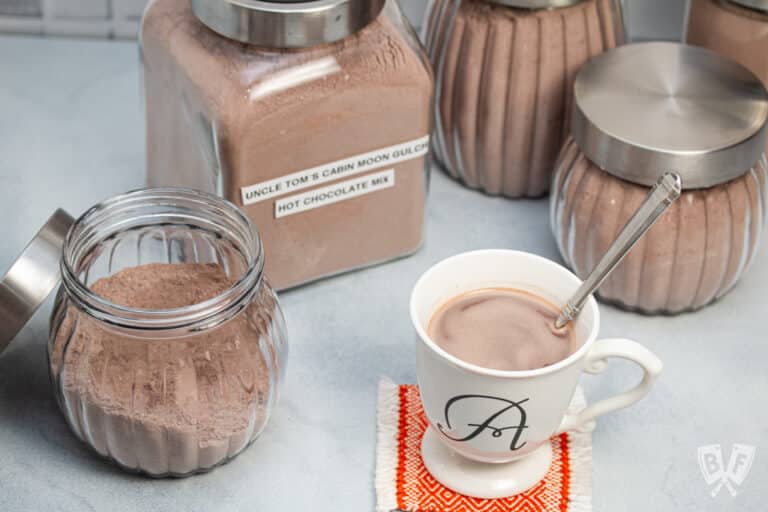 Uncle Tom's Cabin Moon Gulch Hot Chocolate Mix
Grab your favorite mug and cozy up to this homemade hot cocoa mix! This recipe makes a large batch - have a jar handy and all you need to add is hot water!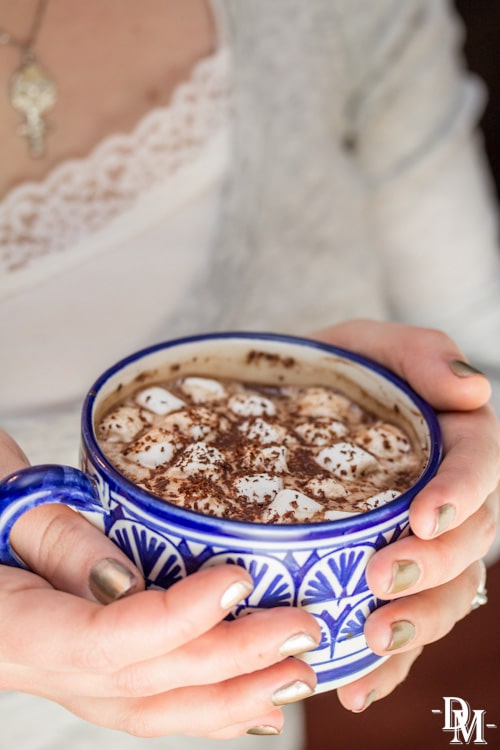 Hot Hot Hot Chocolate
Keep warm with some seriously delicious grown-up hot chocolate, spiked with spicy chile rum!
---
📝 Tips for Thanksgiving Prep
Earlier in the week...
Gather your cookware & serving dishes in advance. Gather the recipes you plan to make for Thanksgiving dinner and make a note of which cookware and serving dishes you'll require for each one. It can be helpful to put a post-it note inside each dish, noting what it will be used for (mashed potatoes, cranberry sauce, etc.). Go ahead and get the serving utensils out as well, and stick them in their corresponding dishes.
Figure out what you can prep in advance. Any recipes you can fully cook ahead of time will make things easier on Thanksgiving day. Things like cranberry sauce, many pies, or anything that's served chilled make good candidates to knock out early. If the whole dish can't be done in advance, maybe parts of it can be, like prepping, chopping, or measuring out ingredients.
Make a timeline and add some buffer time. Review the recipes you're planning to prepare and note how long each will take. Figure out what time you want to serve your holiday meal and work backward from there. Plan in an extra 45-60 minutes in case things don't go quite to plan.
Utilize your freezer. Along with prepping in advance, many things can be frozen and thawed/reheated for Thanksgiving dinner. Cranberry sauce, turkey stock, gravy, and mashed potatoes are all good candidates for the freezer.
Accept help! Don't think that you have to take every single part of the meal all by yourself. If someone offers to bring something, let them! And don't be afraid to ask for what you need. "Can you bring dinner rolls?", "It would be a big help if you could bring 2 bottles of wine", or "I'd love it if you could bring a vegetable side dish" are all great ways of asking people for help. And if there aren't people to help out, consider buying some (or all!) of your Thanksgiving dinner components. Local stores, restaurants, and bakeries have lots of wonderful options to help round out your meal.
Set your table on Wednesday. If you're hosting, don't wait until the last minute to set your holiday table. If you happen to be running behind with cooking, you don't want to be scrambling to get all of the dishes in their place. Consider using fancy disposable dinnerware so you don't have to worry about doing dishes all night.
Have containers ready for leftovers. Whether it's food storage containers, aluminum muffin tins, food prep containers, or reusable bags, having something on hand to hold your leftovers is important. Whether it's for your own leftovers or for guests to take leftovers to-go, clean containers will come in very handy. I even sometimes place a mix of leftovers in casserole dishes to send home with people who brought food in them.
The day of...
Group like dishes together. If you have multiple casseroles or veggie dishes that cook at the same temperature, cook them at the same time to maximize oven space and minimize time spent juggling.
Keep things warm. If you have items that are already cooked that need to stay warm until dinner time, there are several options for keeping them warm. If your oven is free, you can place it on the "keep warm" setting (or the lowest temperature your oven can be set to, around 200°F) and let dishes hold at that temperature until you're ready to serve. You can make items in your Instant Pot or slow cooker (or transfer them to one of those appliances) and let them sit on "keep warm" also. And if you're doing a buffet-style serving area, you could always use chafing dishes or a disposable buffet set.
Enjoy yourself! Things can (and will!) go wrong, but try not to let it dampen the festivities too much. Thanksgiving is all about spending time with your loved ones and being thankful for things in your life. Burnt stuffing isn't the end of the world, and being able to laugh about it instead of stressing out over it can save your sanity.
---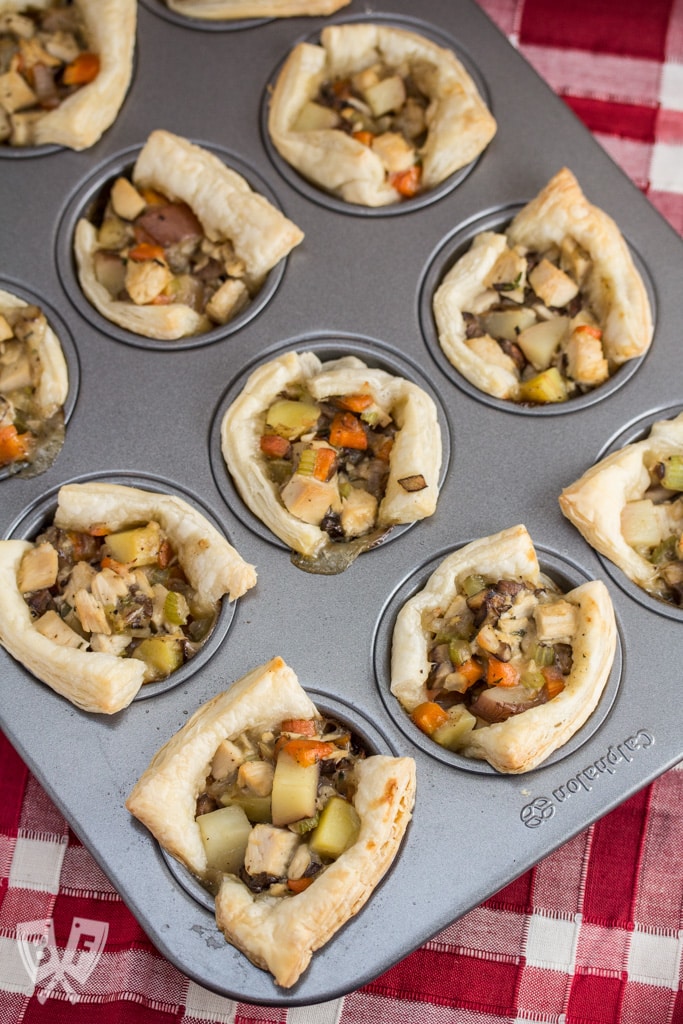 💡 Ideas for Leftovers
Leftovers are one of my favorite parts of the whole Thanksgiving experience! While my family enjoys reheating a plate of assorted leftovers, there are also ways to repurpose items that you have left after the big day.
When reheating things that could dry out like turkey or stuffing, splash them with some stock (turkey, chicken, or vegetable) or even water before reheating in the microwave to help keep them from drying out. I tend to do this even if I'm adding gravy on top.
Here are some other things to consider doing with your Thanksgiving leftovers:
Mini Turkey Pot Pies with Puff Pastry (pictured above) - Puff pastry helps you make the most of your holiday leftovers with these easy bite-sized turkey pot pies. You can also make a standard-sized pot pie by using 2 pie crusts.
Make savory stuffing waffles - spray a waffle iron with oil or cooking spray (check the instructions on your model to see if it needs to be sprayed - some have a coating that doesn't require this) and plop some stuffing down instead of waffle batter. Press and cook until golden brown. These are great topped with turkey, gravy, and cranberry sauce, or just served on the side of another meal.
Turkey Salad Tea Sandwiches with Dried Cherries - Dried sour cherries add a pop of sweet-tart flavor to the filling in this simple yet elegant tea sandwich recipe. A great way to use leftover cooked turkey!
Use various leftover bits of meat and veggies as the filling for a quiche or frittata. The recipes linked can give you guidelines for how much of the base ingredients (eggs, milk, etc.) to use.
Shred cooked turkey and heat it in a skillet with taco seasoning to make a filling for tacos, quesadillas, enchiladas, or a topping for nachos.
Thanksgiving sandwiches are always a good idea! Layer up any of your toppings on your bread of choice. We like mixing some of the leftover cranberry sauce with mayo as a condiment for these. You can grill and press sandwiches with a panini press (we love our Griddler), make sliders with dinner rolls, or just stack everything between 2 slices of your favorite bread.
Turn mashed potatoes into potato pancakes or breaded croquettes.
Make a casserole! I tried this turkey and mushroom casserole recipe from The Lemon Bowl a few years ago and we really enjoyed it.
Top a wheel of brie with some of your cranberry sauce and wrap it in puff pastry for a delicious appetizer.
---
If you have any other holiday tips or tricks that have helped you out, I'd love to hear about them in the comments below!
Whatever you end up doing this Thanksgiving, I hope your day is full of happiness, love, and something tasty. Cheers!
Check out my latest posts...
---