Mara and I came up with the perfect way to keep warm during Nemo...Hot Hot Hot Chocolate! I mean, what's better than a high quality mug of hot cocoa...spiked with spicy chile rum?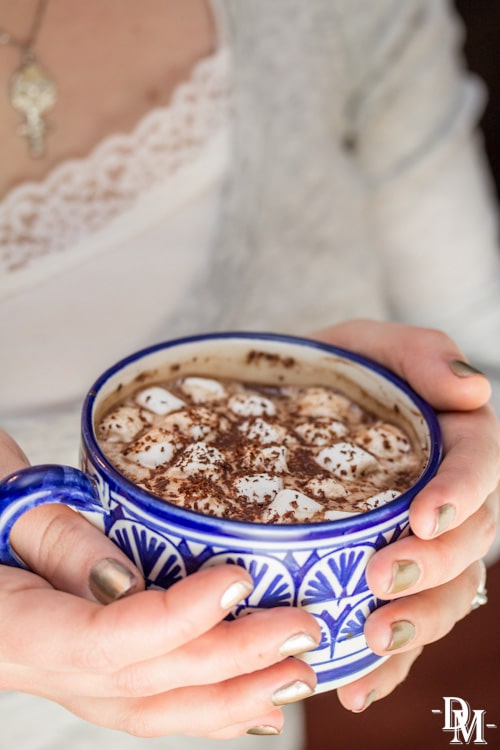 Hot Hot Hot Chocolate
The Domestic Mixologist
Luxury hot chocolate mix (we used Ghirardelli)
Whole milk
1 ounce chile rum
Marshmallows and chocolate shavings for garnish.
Brew hot chocolate in a small saucepan according to package instructions. Add chile rum and stir. Pour into mug and garnish with marshmallows and chocolate shavings.
Big Flavors Rating: 5 Stars