This post may contain affiliate links, which won't change your price but will share some commission.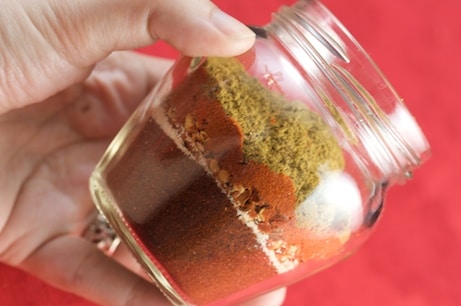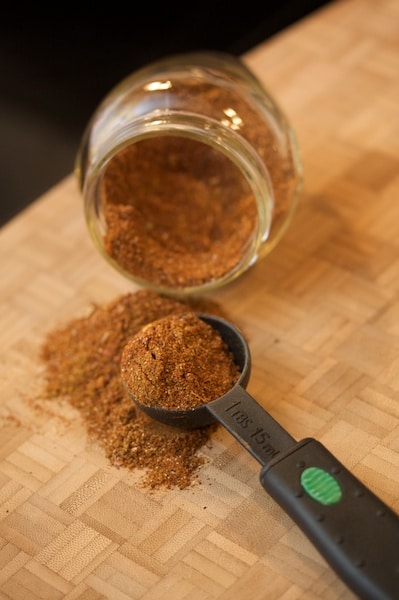 I usually quadruple the recipe and make it in a jar so I have it on hand at all times for tacos and taco salads. I like to brown 1 - 1 ½ pounds of ground meat (I use beef sometimes, this time I used turkey), in a large skillet and drain off the fat. Then I sprinkle in 3 tablespoons of the seasoning and add 1 cup of water. I mix it all up and cover it and let it simmer for about 5 minutes. When I have all of the toppings prepped (I usually go for red onion, tomato, avocado, cheddar cheese, lettuce, sour cream and hot sauce) I take the lid off and let it bubble until most of the liquid cooks out (another couple of minutes). I like this piled in a warm tortilla or made into a taco salad over crushed tortilla chips.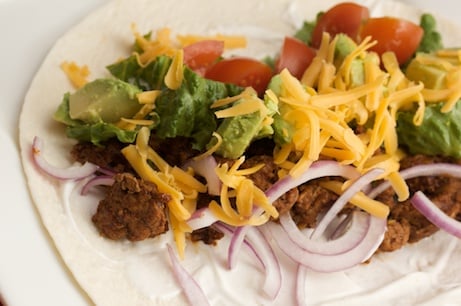 Taco Seasoning I
allrecipes.com - BILL ECHOLS
"Depending on how spicy you and your family like your dishes, use as little or as much as you want."
Original recipe yield: 1 ounce
1 tablespoon chili powder
¼ teaspoon garlic powder
¼ teaspoon onion powder
¼ teaspoon crushed red pepper flakes
¼ teaspoon dried oregano
½ teaspoon paprika
1 ½ teaspoons ground cumin
1 teaspoon sea salt
1 teaspoon black pepper
1. In a small bowl, mix together chili powder, garlic powder, onion powder, red pepper flakes, oregano, paprika, cumin, salt and pepper. Store in an airtight container.
Big Flavors Rating: 5 Stars