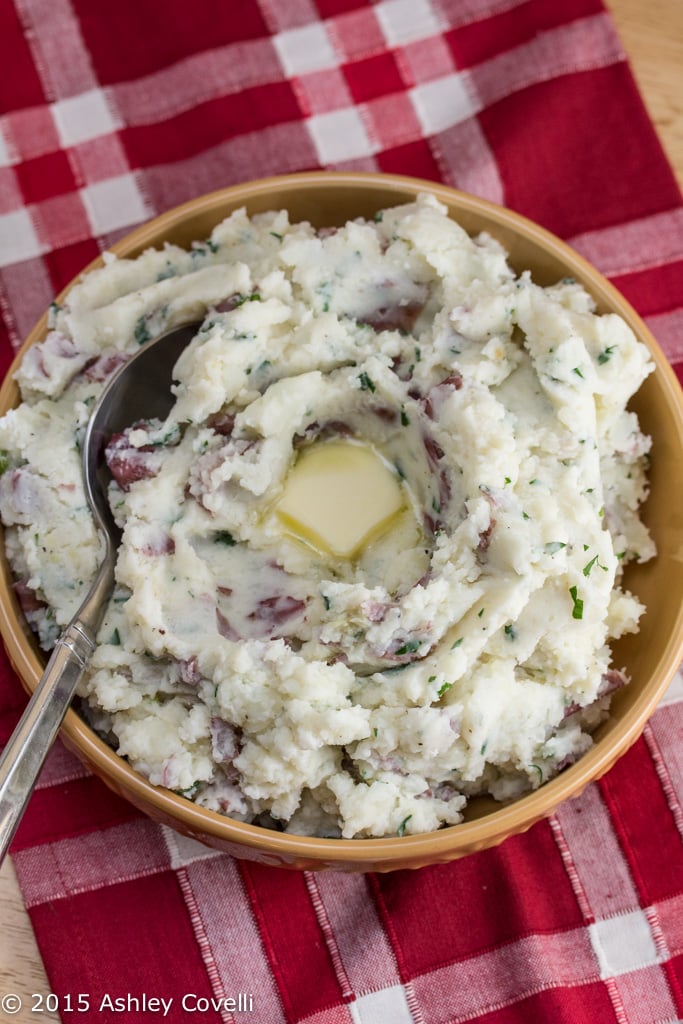 Roasted Garlic Mashed Potatoes
This post may contain affiliate links. Thank you for supporting the brands that keep me creative in my tiny kitchen!
This post was created in partnership with Stonyfield. As always, all opinions are 100% my own.
Need a healthier Thanksgiving side dish that doesn't skimp on flavor? This one is rich & creamy thanks to Greek yogurt – it packs in flavor without added fat!
Roasted garlic is one of those ingredients that just makes everything better. It's so beautifully sweet and the entire house smells fabulous while it's in the oven!
This year, my in-laws suggested only having sweet potatoes and not regular mashed potatoes at the dinner table, and my eyeballs popped out of my head I told them not to worry, that I'd make the regular ones if they made the sweet ones.
There's just something about Thanksgiving dinner (in my mind) that requires both types of potatoes. Plus, they're perfect for soaking up all of that turkey gravy! We all know that Thanksgiving can be a time of overindulgence, so I decided I'd try to make a lightened up version of mashed potatoes that would still be as swoon-worthy as the ones that are full of oodles of butter and cream.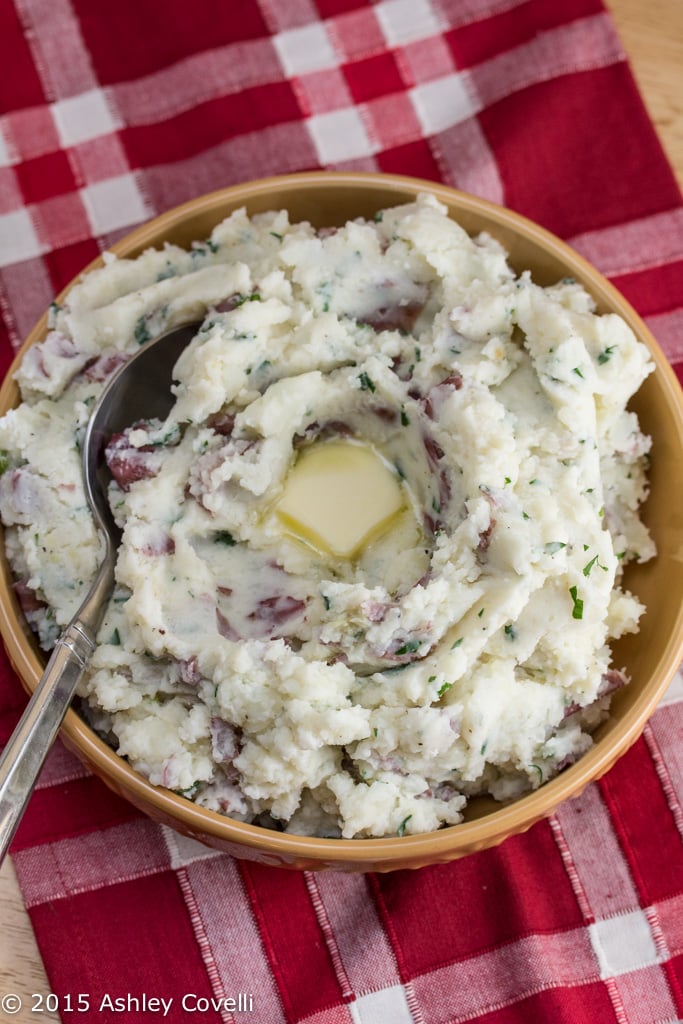 Enter fat free Greek yogurt. It helped add a wonderful richness and tanginess to the potatoes – something I'd normally get by using heavy cream, sour cream, lots of butter and even occasionally a bit of cream cheese. I only had to add a little butter and a few splashes of milk and the results were so smooth and creamy that my family was shocked that it was reduced fat.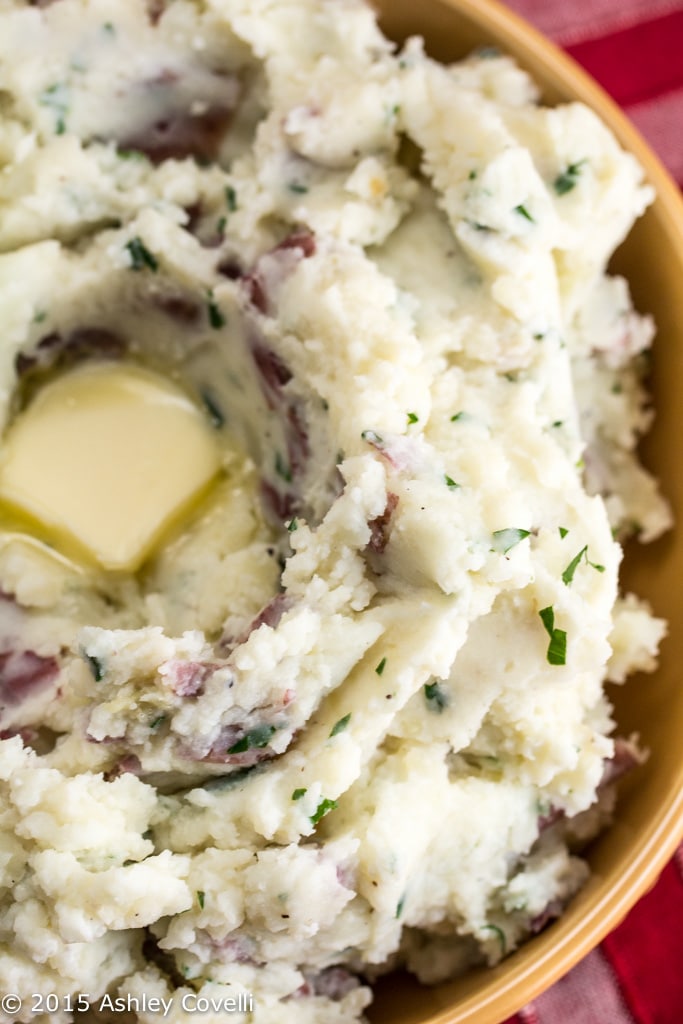 I really enjoy mashed potatoes with the skins still on (plus it saves on prep time not having to peel them!), but if you aren't into them, feel free to peel the potatoes before you boil them. And if you like yours super smooth, run the cooked potatoes through a ricer.
I made these as a test run alongside a really tasty turkey meatloaf last week, and will definitely be making another batch to bring to my family's Thanksgiving dinner this year.
Print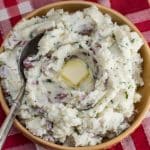 Roasted Garlic Mashed Potatoes
---
---
---
---
Recipe Card powered by