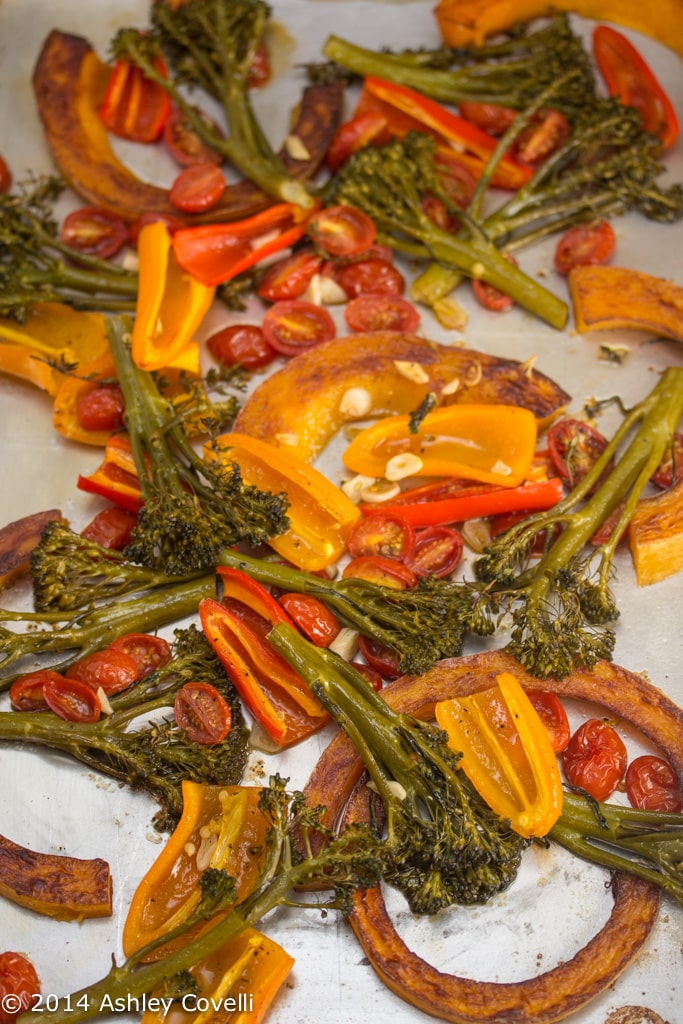 Roasted Butternut Squash & Broccolini with Truffle Salt #12WksWinterSquash
This post may contain affiliate links. Thank you for supporting the brands that keep me creative in my tiny kitchen!
This recipe came to be when I found myself with half a butternut squash and a whole bunch of random produce that needed to be used up before it all spoiled. I was a little leery of combining tomatoes with the squash at first, but I'm so glad I did, because it went together beautifully!
This dish has it all – creamy, caramelized butternut squash, slightly crispy broccolini, sweet baby bell peppers, tangy white wine vinegar and juuuust enough garlic. Plus a touch of truffle salt.
Woah, Nelly.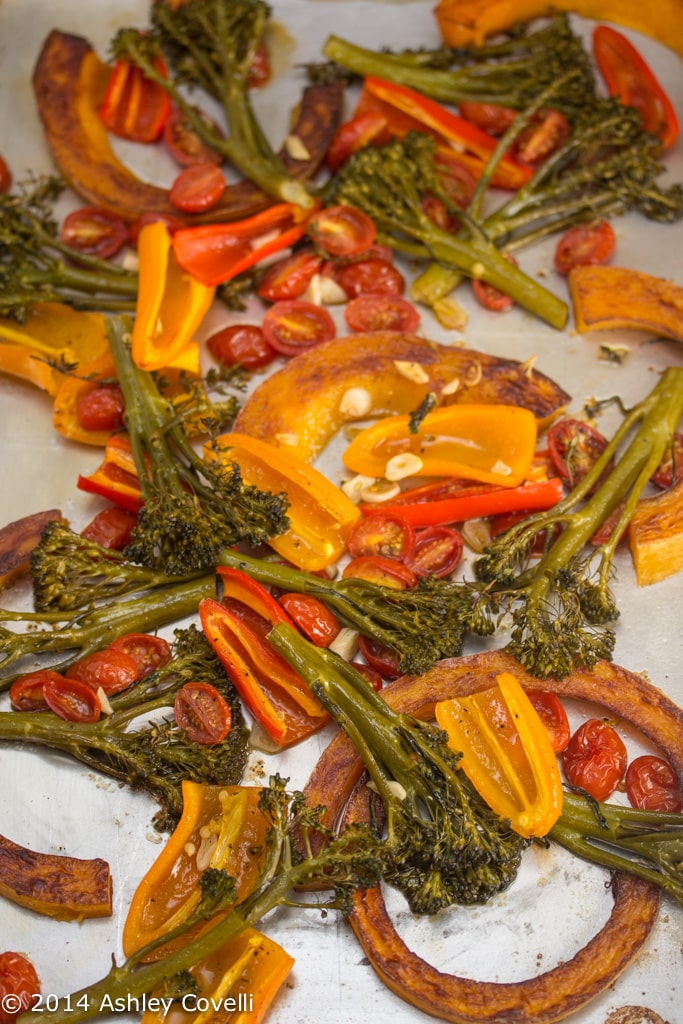 I need to get bold with combining odds and ends from my produce drawers more often! This is a very worthy addition to this year's 12 Weeks of Winter Squash celebration. Can you believe it's already halfway over?!
Roasted Butternut Squash & Broccolini with Truffle Salt
Big Flavors from a Tiny Kitchen – Ashley Covelli
1 pound butternut squash, sliced about 3/4-inch thick
1/4 cup tablespoons extra virgin olive oil, divided
fresh thyme sprigs (about 1 tablespoon leaves total)
1 bunch broccolini, trimmed
1 cup grape tomatoes, halved
8 baby bell peppers, trimmed and halved
2 cloves garlic, thinly sliced
2 tablespoons white wine vinegar
1/2 teaspoon truffle salt
1/4 teaspoon freshly cracked black pepper
Preheat oven to 400°F. Place squash on a baking sheet and drizzle with a 2 tablespoons of oil. Scatter thyme leaves over top and roast for 20 minutes.
Meanwhile, in a large bowl toss broccolini, tomatoes, bell peppers, garlic, vinegar, truffle salt, black pepper and remaining 2 tablespoons oil until well coated.
Remove squash from oven, flip and scatter broccolini mixture over top. Return to oven and continue roasting for another 15 minutes or until squash is tender. Taste for seasoning and adjust if necessary. Enjoy!
Big Flavors Rating: 5 Stars
Interested in checking out what else we've been cooking up for this year's 12 Weeks of Winter Squash?