This post may contain affiliate links, which won't change your price but will share some commission.
Big Flavors from a Tiny Kitchen has grown so much since it started in 2006. Let's celebrate by revisiting our favorite recipes from the past 14 years!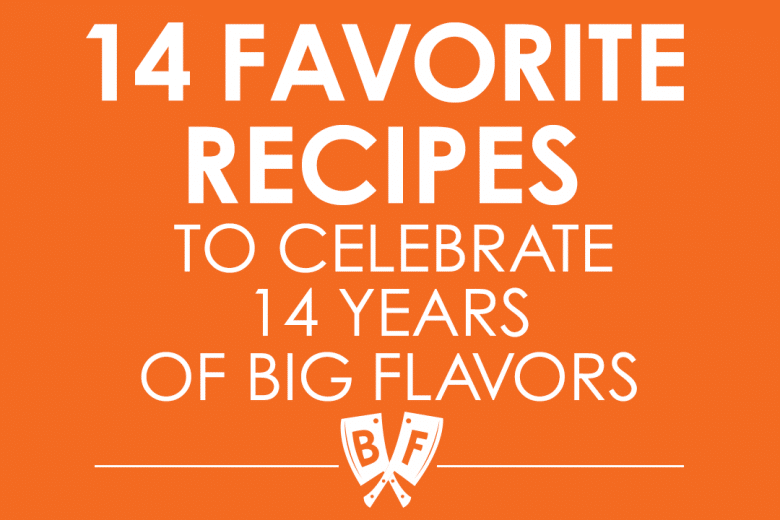 If you would have asked me back in 2006 if I'd be creating recipes, writing about and photographing food for a living, I would have thought you were crazy.
Back in 2006, I was engaged to be married, working a full-time graphic design job for a national non-profit organization, and I was bored.
My creative job just wasn't feeling too creative, and I needed a way to express my creativity. So I figured hey, we have to eat... why not try to make it look pretty?
So I started taking photos of the meals I cooked and posted them online to share with my friends and family.
Food blogging wasn't really a "thing" yet, but it was exactly the side project that I needed to unwind after a long day in the office.
Fast forward 14 years and here we are. I've moved Big Flavors from a little thing I did for fun into a full-fledged business that I love beyond words.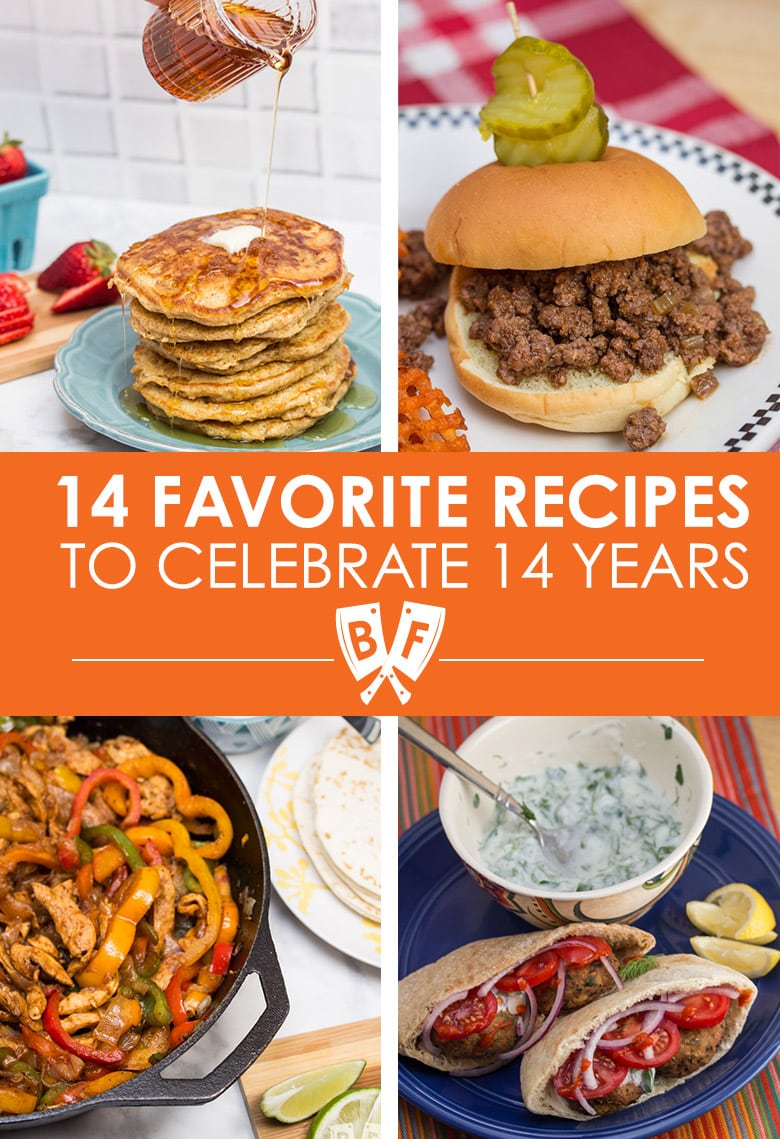 When I asked fans of the Big Flavors Facebook page how I should celebrate my 14 year "blogiversary", I got a lot of fun ideas.
Yes, many of them included people asking me to bake and/or make a cheeseboard for them (love you all!!). But one idea really stood out to me as a fun, different way to celebrate this year.
Shoutout to Robyn who suggested that I share a favorite recipe from each of the 14 years that I've been writing about food.
This was such a fun idea, so I jumped to the daunting task of sifting through the thousands of posts here on Big Flavors from a Tiny Kitchen to pick favorites.
It was beyond difficult to whittle down allllll of my favorites to just one per year. I'm definitely going to add in a few extra notable posts occasionally, but for the most part, here are 14 of my very favorite posts from 14 years of food blogging.
I have a few quick notes to keep in mind while you're reading these old posts. When I started Big Flavors (formerly called "Chopaholic"), I was getting comfortable in the kitchen. I cooked other people's recipes, crediting them always, and posted my results.
I also used to post the same recipe (with new notes) every time I cooked it. We used to rate things on a scale of 1 to 5 stars. You'll see this in some of my older posts.
Some of the posts on this list are ones that I'm working on updating. Some have already been updated since their original post date.
The most noticeable differences in updated posts are the photos and the recipe card and clarity of instructions.
If you ever want to know if a post here is from back before I had a proper photography setup, just look for the window or blinds in the background of the photos.
I have grown a lot personally and professionally over the last 14 years. As always, I appreciate all of your support, questions, comments, and encouragement!
And now, without further ado...
14 Favorite Recipes to Celebrate 14 Years of Big Flavors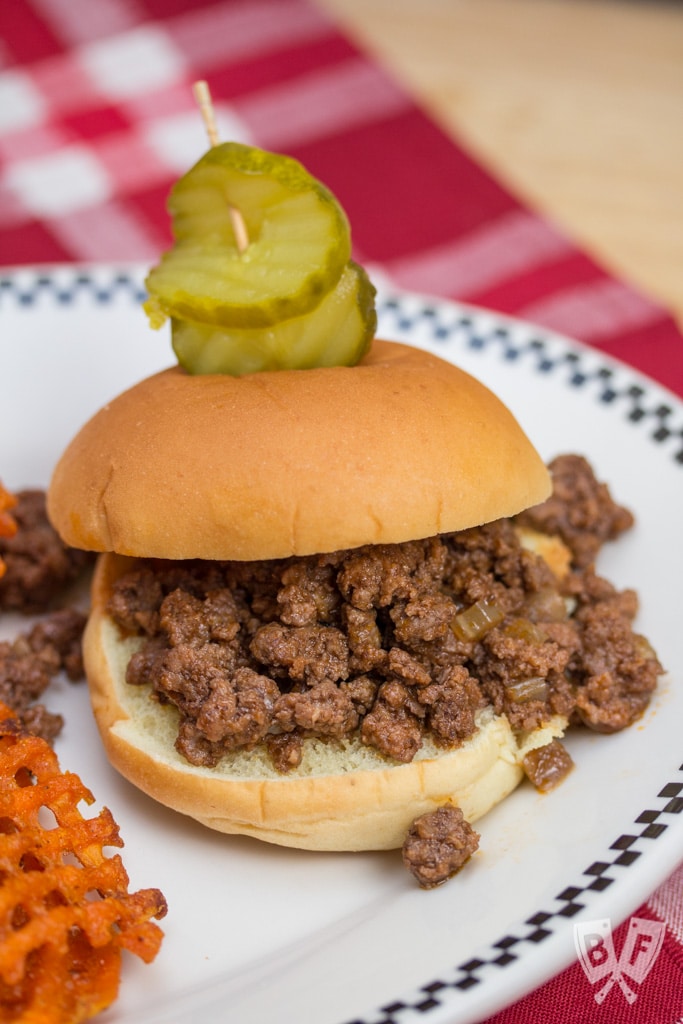 The very first post to ever appear on Big Flavors was for Sloppy Joe Sandwiches. This recipe is an updated version of one of the meals my mom used to make when I was a kid, and it's a total comfort food favorite.
If you head over to the post, you'll even get a peek at the first few photos I took of this messy sandwich.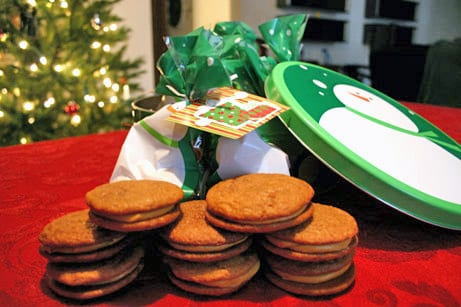 These soft, chewy cookies were a favorite of ours for many years. I even made them when we first met with our Supper Club back in 2007. The cookies were a hit, and we're still cooking up a storm with our Supper Club 13 years later!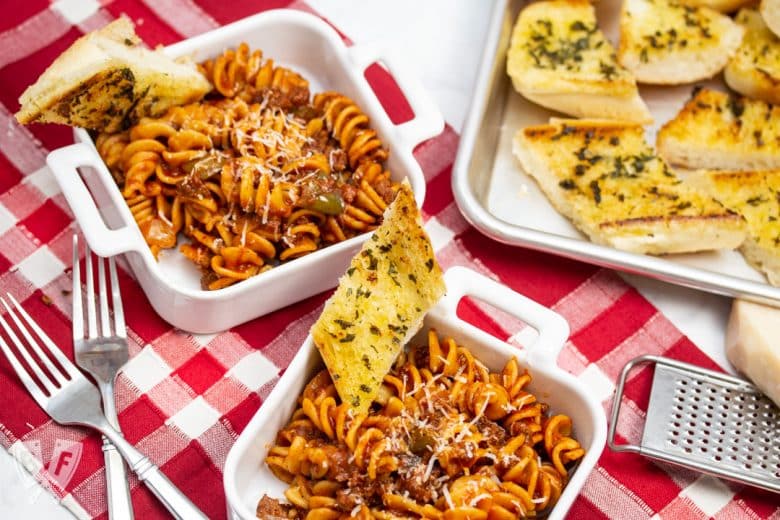 OK... so I put a newer photo here for this recipe. That's because I have since tweaked the recipe and made it doable in the Instant Pot! But if you're doing it on the stovetop, you can still refer to that old post (and it's seriously outdated photos!).
This is another dish that my mom used to make a lot, and it's one of those magical dishes that gets even better after it sits in the fridge overnight.
I like serving this pasta dish with my favorite garlic bread.

This is another recipe that I've since Instant Pot-ified (and you can get that version of the recipe here!). It's delicious made either way, and it's one that I crave often!
There's just something about a sandwich that's assembled on top of garlic bread and topped with melted cheese that makes me happy. A good dunk in the au jus seals the deal for this family favorite!

These cookies have been a specialty that my Italian in-laws have been making for many years now. Up until my father-in-law passed away, we had him and his brother come to our kitchen to make "the cookies" together, complete with lots of laughs and more than a little wine.
These cookies aren't overly sweet, they go beautifully with a hot cup of tea, and they last for quite a while in an airtight container.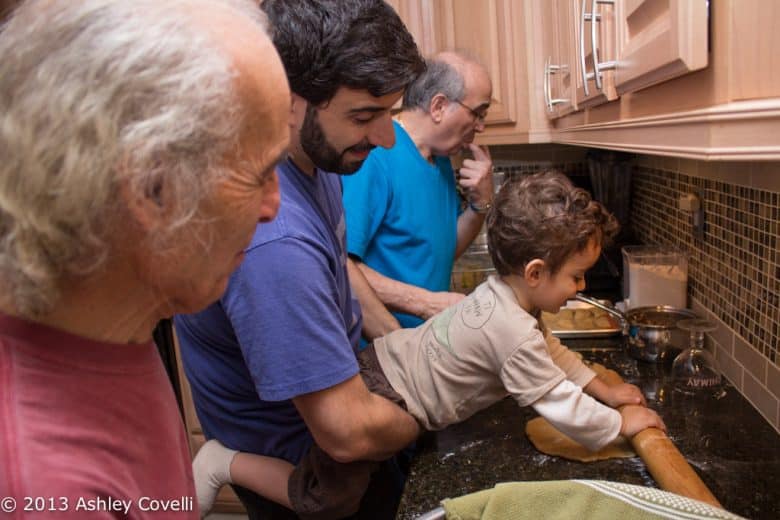 I came across this photo while digging through posts... 3 generations of Covelli men making these cookies together. It just makes my heart so happy!!
2010 was also the year that birthed my Supper Club's annual "pizza night", and also the year that we remodeled our (still tiny) kitchen.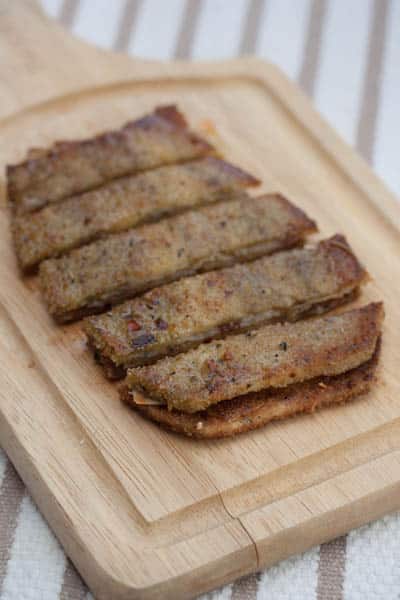 This recipe is one that my husband and I worked on after having a dish very much like it at a (now closed) restaurant in White Plains, NY. It's like a grilled cheese made with fried eggplant, manchego cheese, and drizzled with honey and truffle oil.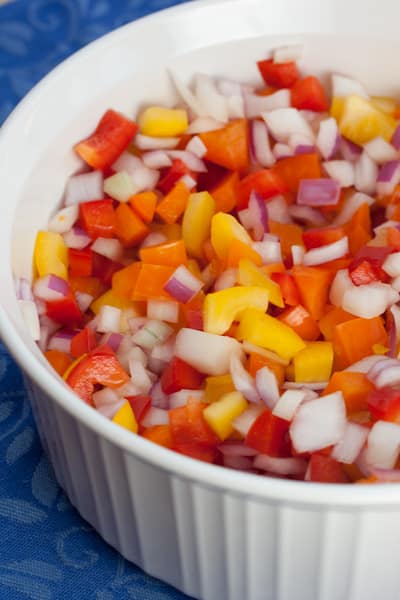 One of our favorite, colorful side dishes, especially in the summertime! My father-in-law and I picked up this dish from some Brazilian hang glider and paraglider pilots upstate at his brother's flight park a few years back.
It's super simple and delicious, as long as you enjoy raw onions and peppers.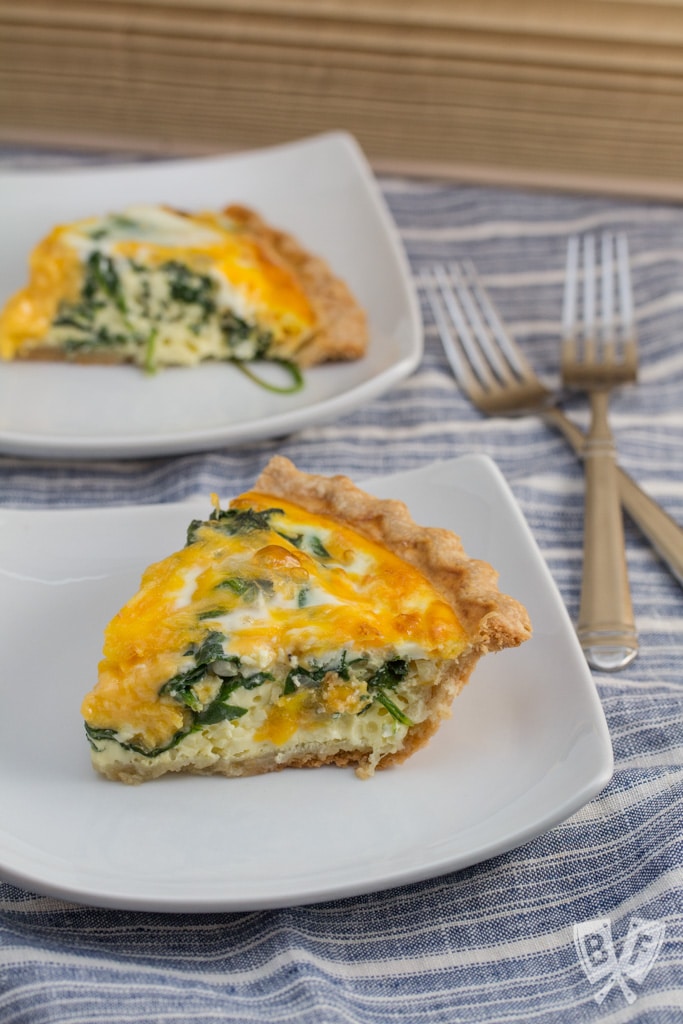 My husband loooooves quiche, and this is one of his favorites! It's easy to assemble, too. It's an incredibly fluffy and delicious way to have breakfast in pie form!
2013 was also the year that I moved to a self-hosted site with my own domain.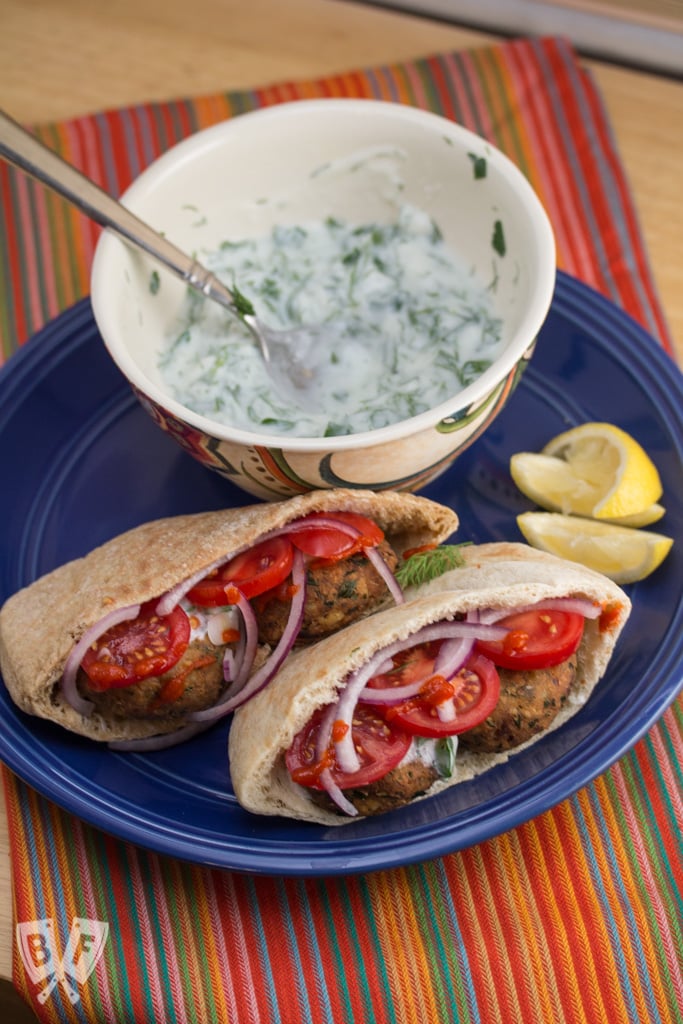 This is hands-down my all-time favorite falafel recipe. It has inspired me to make a lot of other recipes with falafel flavors, like Falafel-Spiced Chickpea Flatbreads, Cucumber Bites, and Chickpea Salad with Tahini-Lemon Vinaigrette.
You can be sure that there are more falafel recipes coming to Big Flavors in the future!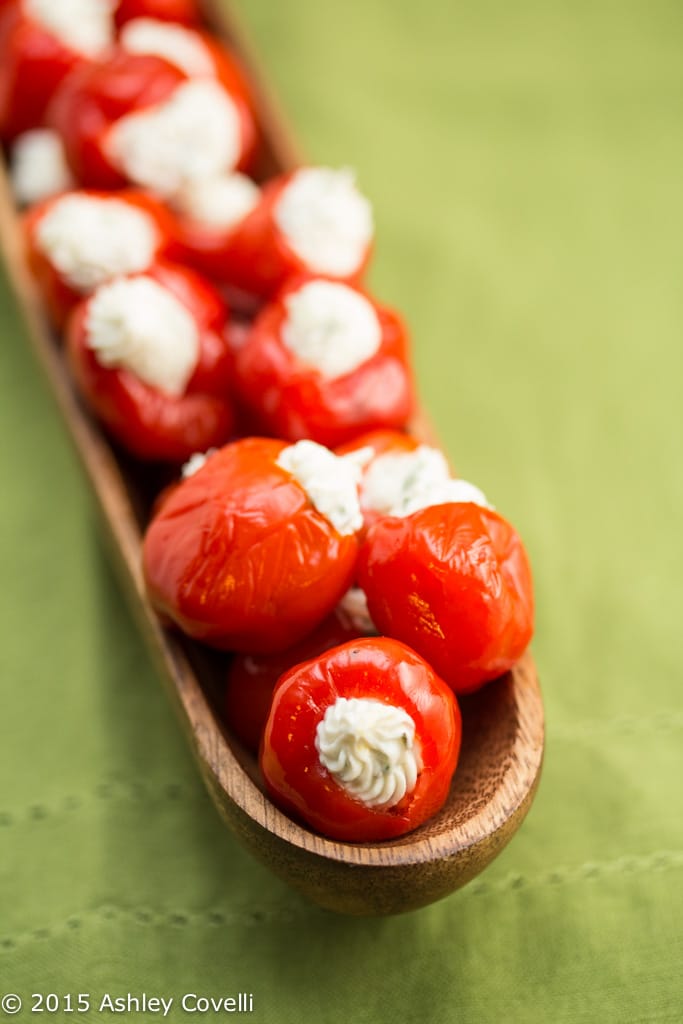 OMG let me tell you - these little bite-sized goodies get rave reviews every time I make them. They're perfect for an appetizer spread or cheese board, they're easy to prepare, and they can be made in advance. It's a win/win/win!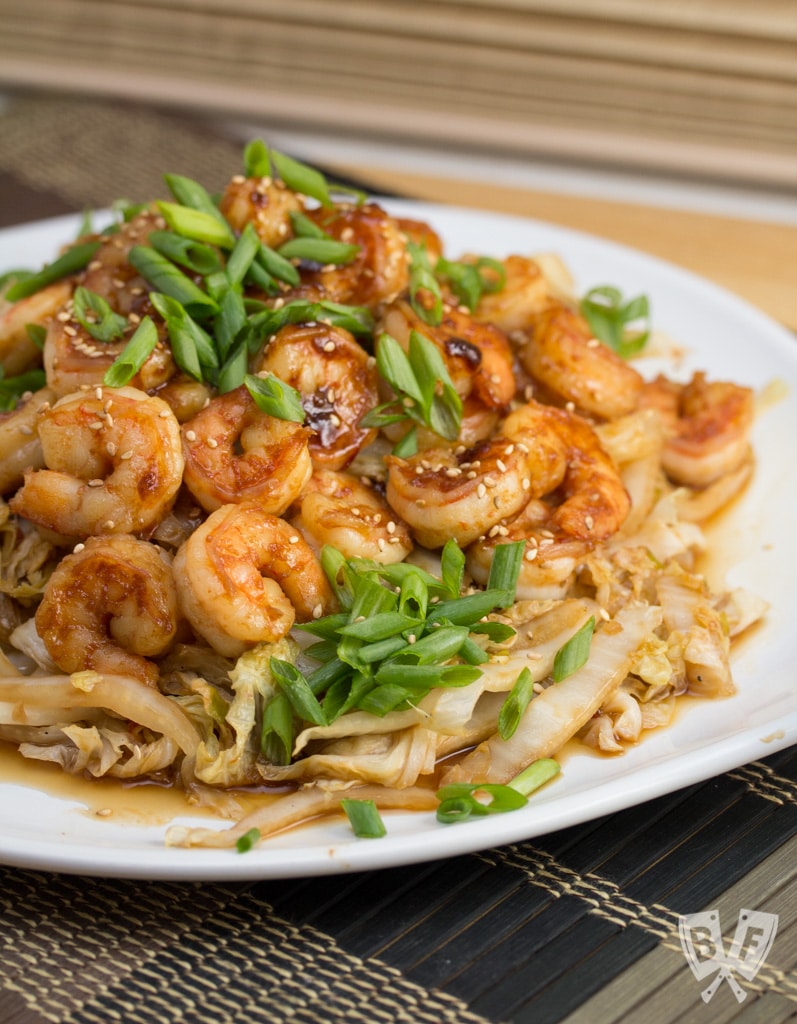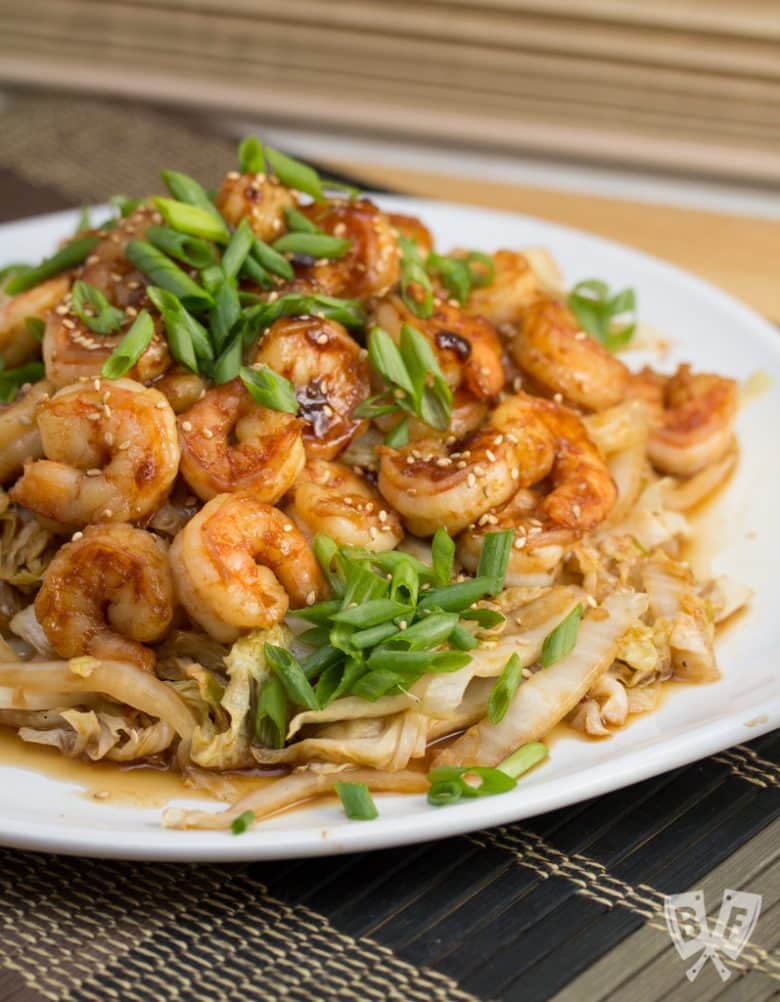 I would be remiss not to also mention my Spicy Shrimp + Napa Cabbage Stir-Fry for 2015. This recipe is beyond delicious, and it has been a resounding success over on Pinterest.
I actually have new photos that I shot when I made this on Facebook LIVE a while back, but I have yet to update the post. It's on my list - pinky promise!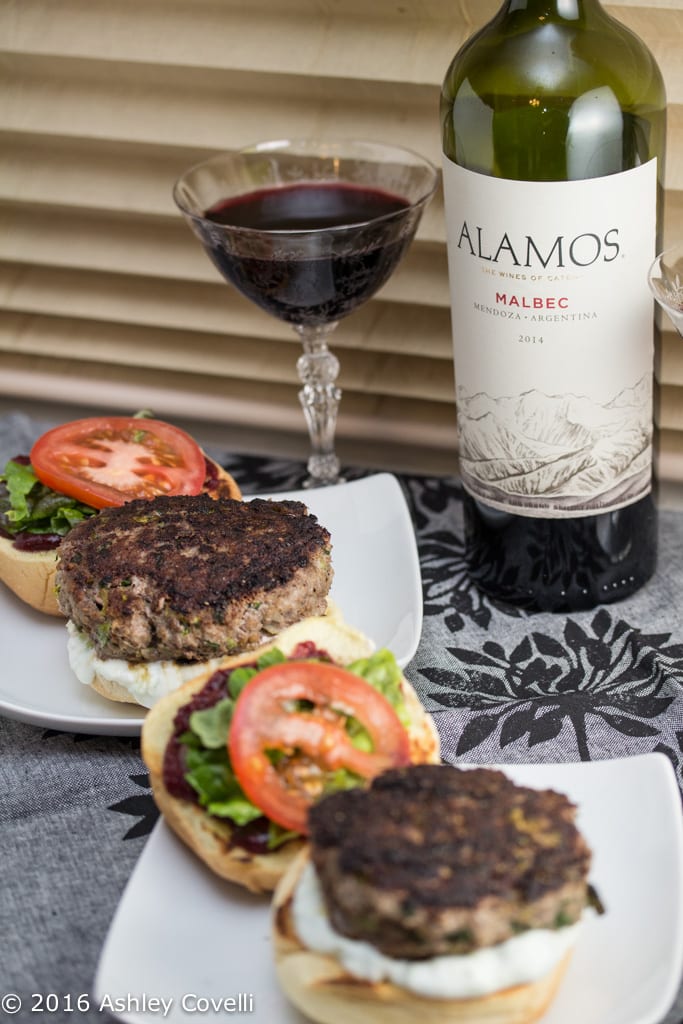 This recipe holds a special place in my heart because it was a challenge given to me by Adam Richman at an event I attended in NYC. Red wine deepens the flavors in both the burgers and jam in this Middle Eastern spin on Adam Richman's Malbec Burger recipe.
He even gave it his stamp of approval:
I bow to your greatness... https://t.co/4mrMTtzjZd

— Adam Richman (@AdamRichman) February 11, 2016

My husband loves making breakfast on the weekend, and these pancakes are some of our very favorites! They're light, airy, and absolutely DELICIOUS!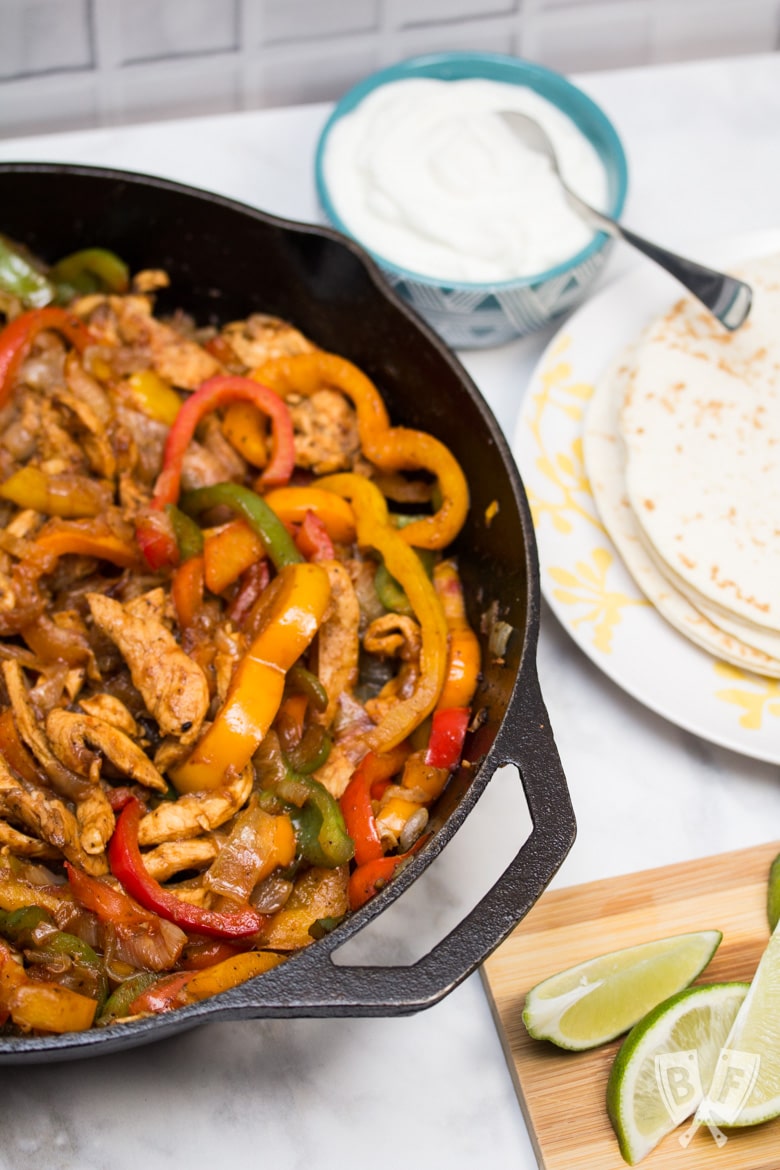 This is by far one of the most requested meals in my house! Taking the time to caramelize the onions in a cast-iron skillet really takes these to the next level.
If steak is more your style, I also have a recipe for Our Favorite Steak Fajitas that is phenomenal! Both of these recipes are fabulous served with chips and this 5-minute homemade restaurant-style guacamole.
One other post from 2018 that I'm super proud of is my post on 30 Tips for Reducing Kitchen Waste. I'm working on a major overhaul of that post that will put that number way over 30 and I'm excited to get it fully updated!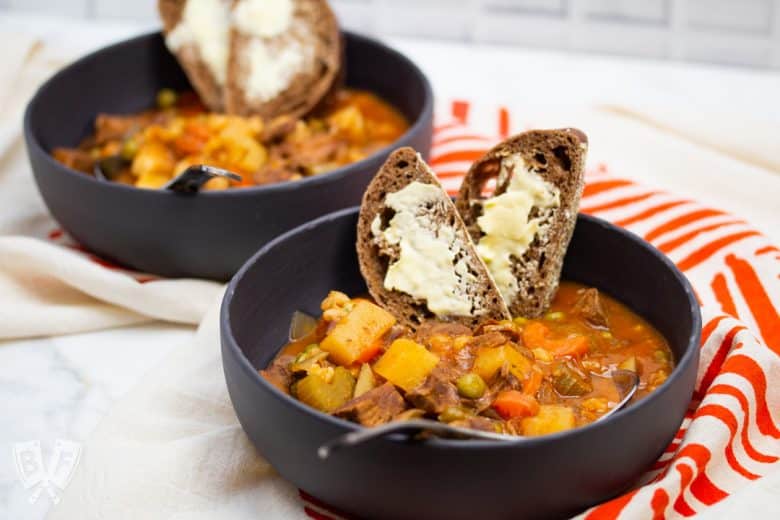 Me and my grandpa had a really special bond. This is my version of his beef stew, and it's been a family favorite for many years. I've gotten a ton of great reader feedback on this beef stew recipe. It's nice to know that people all over the world are enjoying my family's recipes!
This post was such a labor of love. My husband and I spent a lot of time perfecting our home cold brew coffee process, and I wanted to be sure to answer all of the questions people may have when making it themselves.
It's one of the most thorough posts I've written, and I've received lots of great feedback on it.
Craving more? Check out how I celebrated past blogiversaries: