This post may contain affiliate links. Thank you for supporting the brands that keep me creative in my tiny kitchen!
A panko-crusted homemade sausage mix makes the perfect crispy coating for this beautifully decadent English egg recipe.
This post may contain affiliate links.
It's a new year, so let's kick it off in style with brunch!
What was your libation of choice on New Year's Eve? I'm always partial to Prosecco or a killer cocktail. And for all the people who may have… overindulged last night, this post is for you.
I'm officially dubbing the first week of the year "Hangover Week" – and what better cure for what ails you than some runny egg yolks and deep fried meat?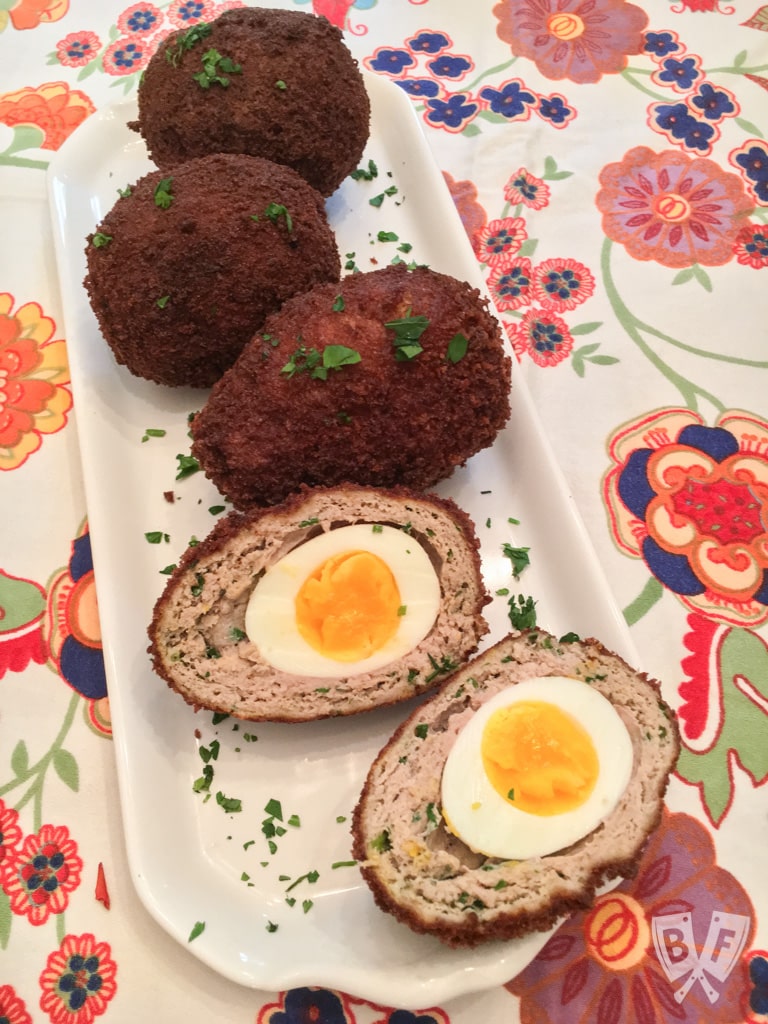 Our Supper Club has a different theme every month, but there are a few that we repeat every year. Brunch is one of them. We usually meet up wearing pajamas and eat a ridiculously decadent 6 course meal jam-packed with breakfast foods, coffee, and cocktails.
One of the things that we've wanted to try making from scratch for a long time now is Scotch Eggs. Traditionally, recipes call for sausage meat to coat the boiled eggs, and we decided to take this opportunity to season up ground meat ourselves.
One of the members of our group doesn't eat beef or pork, so we went with ground turkey here. I'm sure pork would be delicious, or a blend of meats. The turkey worked out beautifully, and everyone was able to enjoy it!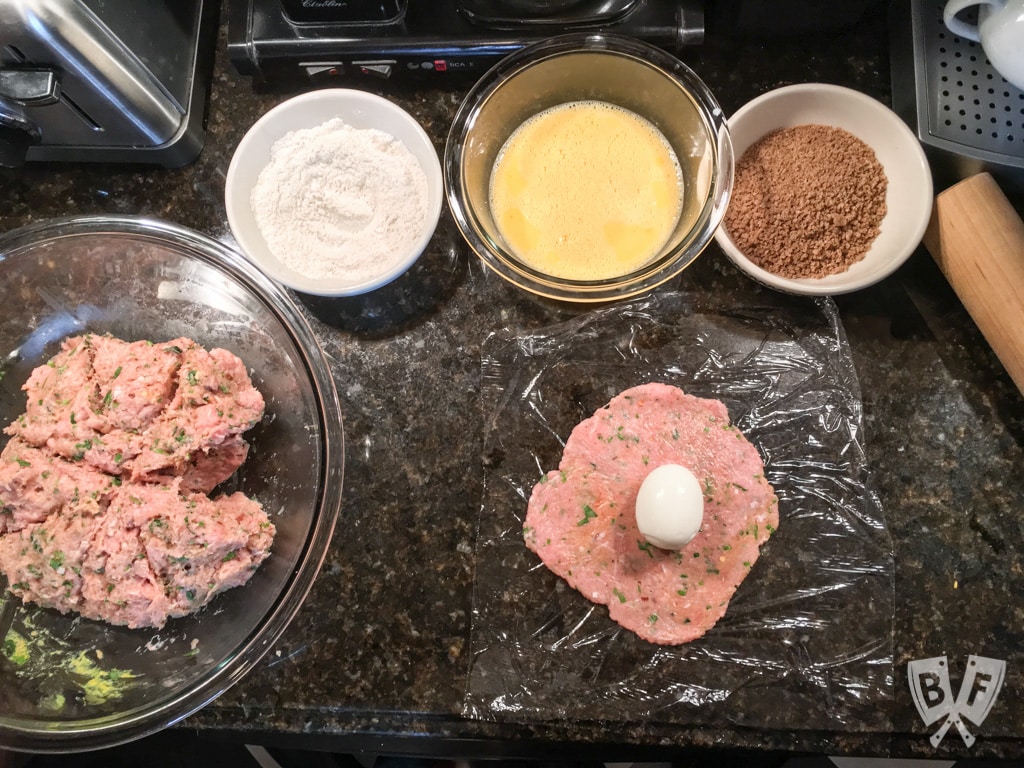 Once your sausage mixture is ready, use your hands to score it into 8 roughly equal-sized portions. Get your breading station ready with a bowl of flour, another of beaten eggs, and one of panko bread crumbs.
Having all of this set up will make assembly much easier.
I had some whole wheat panko to use up, so I used that for some of the Scotch Eggs, and regular panko for the rest. I didn't really notice a difference in the taste or look of the finished product, so either would be a fine choice here.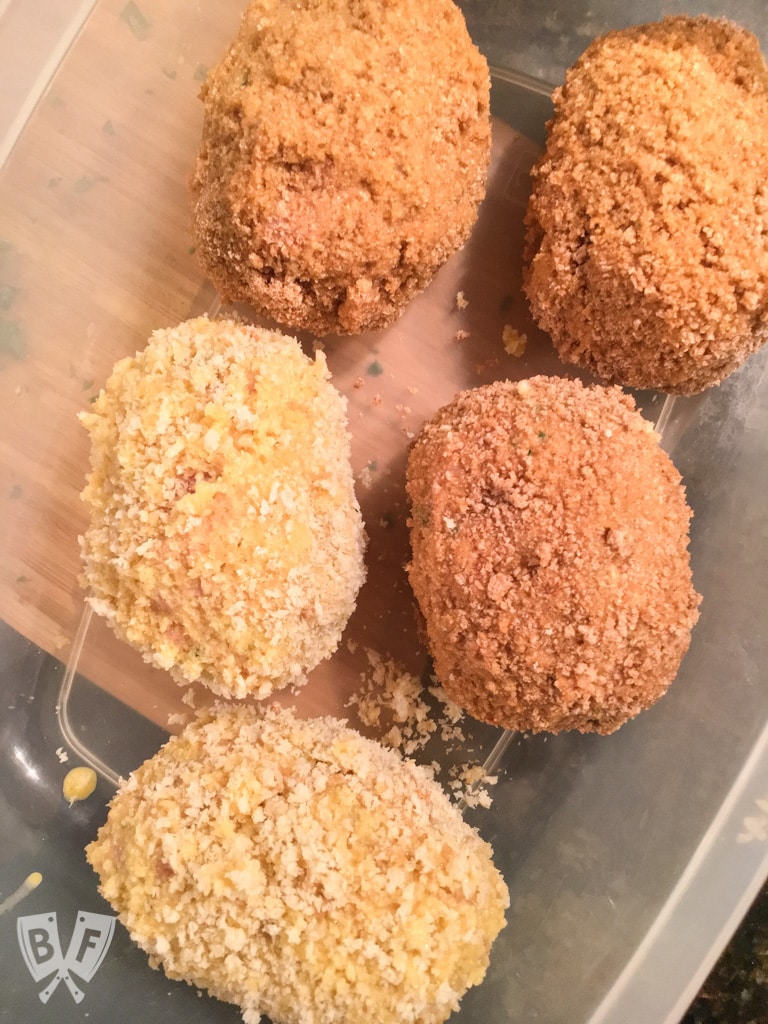 We assembled these at home and refrigerated them until we went to our brunch party.
Once we got there, we let the container of Scotch eggs sit on the counter while we heated the oil to deep fry them.
I recommend doing a test egg first to make sure you cook the meat fully without overcooking the coating. If you keep the oil around 350° F, you should be golden.
Pun very much intended.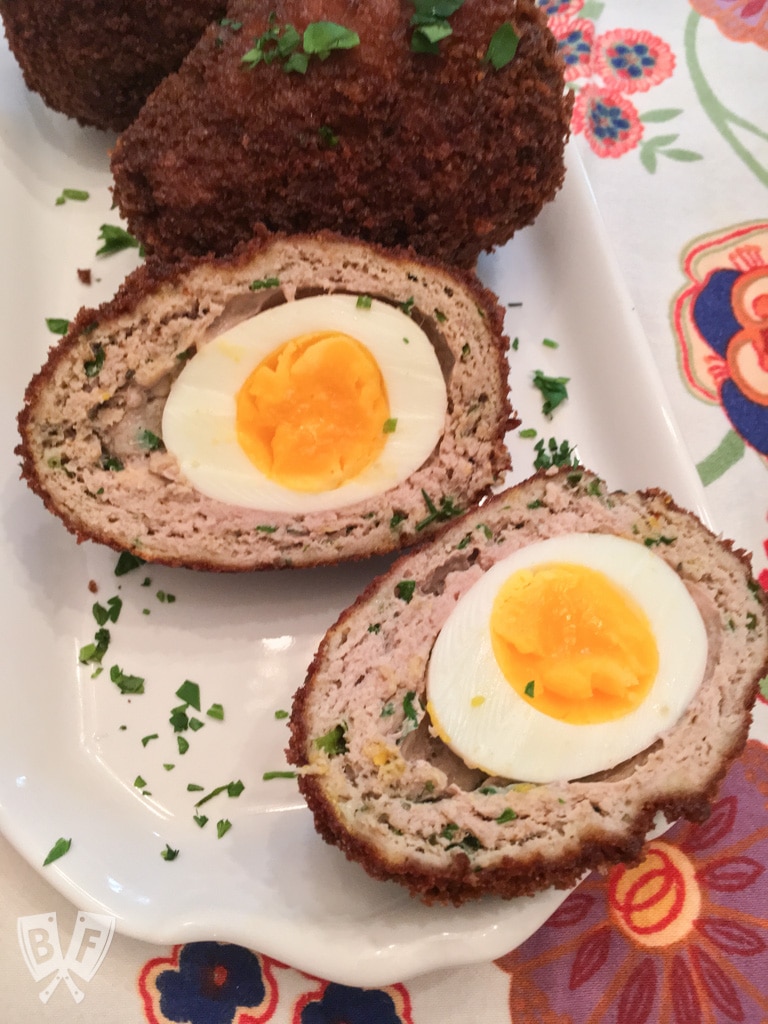 We were absolutely thrilled with how our Scotch eggs turned out! The seasoning mix was really flavorful, and I really liked the combination of fresh and dried herbs.
Another thing that made these feel more authentic was the use of English mustard. It has a nice, spicy flavor that we really enjoy. We've been using int in lots of recipes and on sandwiches ever since we picked it up for this recipe.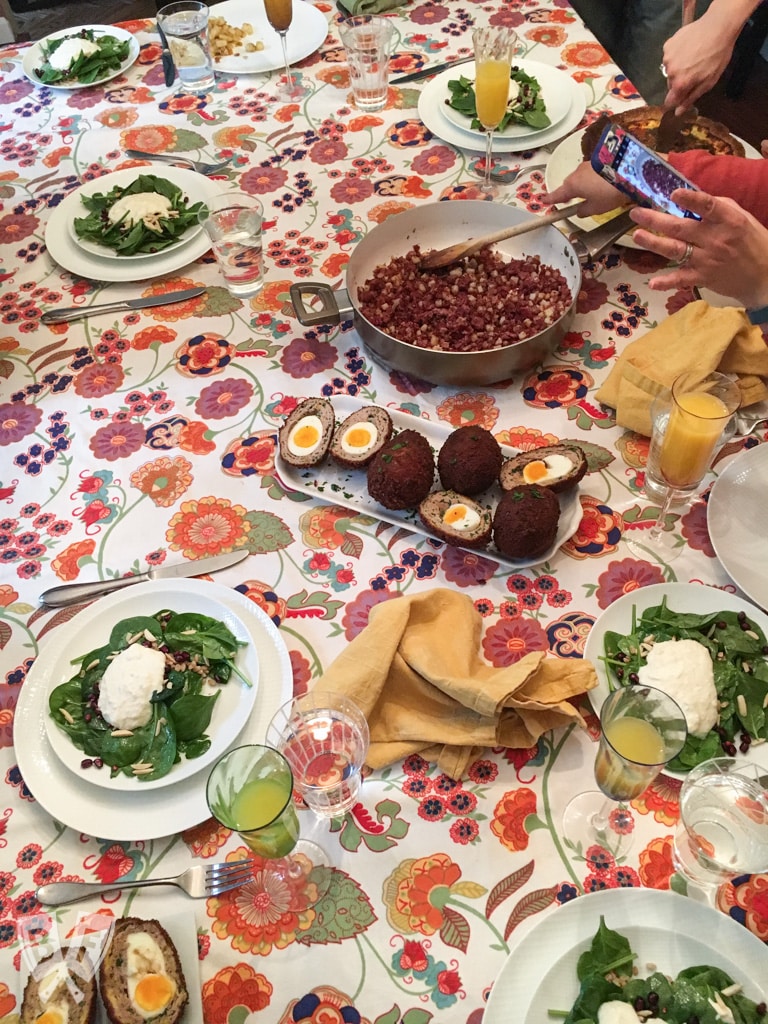 If you're looking for tips on different methods for making Scotch Eggs, as well as some background on the origins of how they came to be, check out this article. There's lots of great info over there, and it's the starting point I used when coming up with this recipe.
We also brought these Brie Waffle Bites to the brunch party. They were a perfect starter, and went great with the bevy of mimosas that we enjoyed that day.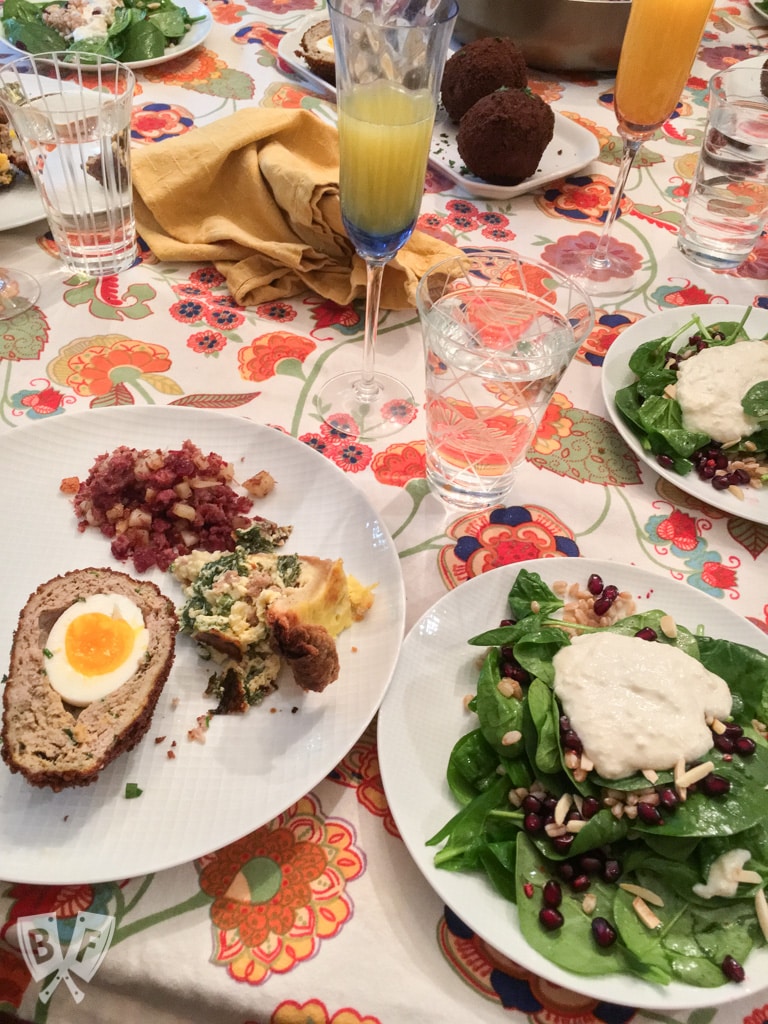 I'm not gonna lie – this recipe takes some work to put together, but it's a super impressive brunch offering. And leftovers reheat well, which is always a plus.
What are your favorite brunch items? I'd love to hear about them in the comments section below.
Cheers to another delicious year!
Looking for more of our favorite egg recipes? Check out these 5-star recipes:
Print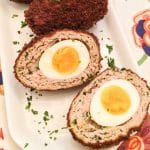 Turkey-Scotch Eggs
Author:

Yield:

8

Scotch Eggs

1

x
---
---
---
---
Recipe Card powered by
Note: This post includes affiliate links for items that I genuinely enjoy. Big Flavors will receive a tiny commission from purchases made through affiliate links on this site at no added cost to you. This allows us to cover site-related expenses and helps to keep us cooking up a storm!