Our Favorite Buttermilk Pancakes
This post may contain affiliate links. Thank you for supporting the brands that keep me creative in my tiny kitchen!
The fluffiest pancakes you've ever had are less than 30 minutes away! These light, airy buttermilk pancakes are hands-down one of our favorite breakfast recipes.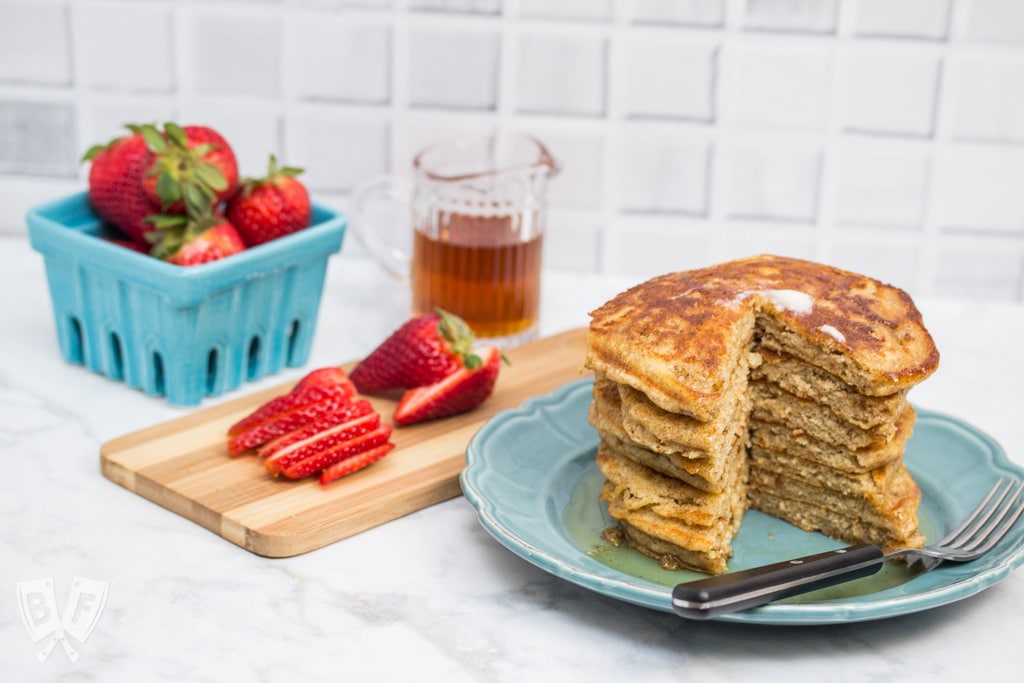 Weekends are all about breakfast in my house. Luckily, I have a husband who is more than willing to spend some time making pretty much any breakfast food that gets requested on those mornings.
So while I drink an entire pot a few cups of coffee and our son plays Minecraft, he cooks up a storm.
Total keeper.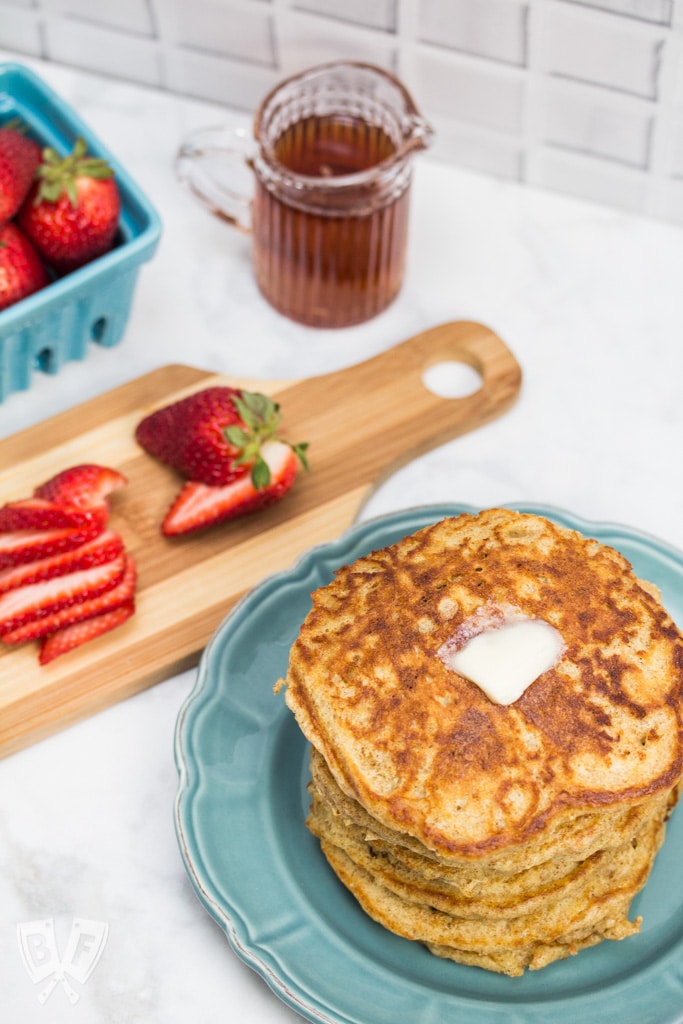 These pancakes (a.k.a. flapjacks, a.k.a. griddle cakes) are the culmination of yeeeeears of testing multiple pancake recipes and variations.
We've tweaked this from our favorite parts of several different recipes and come up with the best, go-to, standard buttermilk pancake recipe.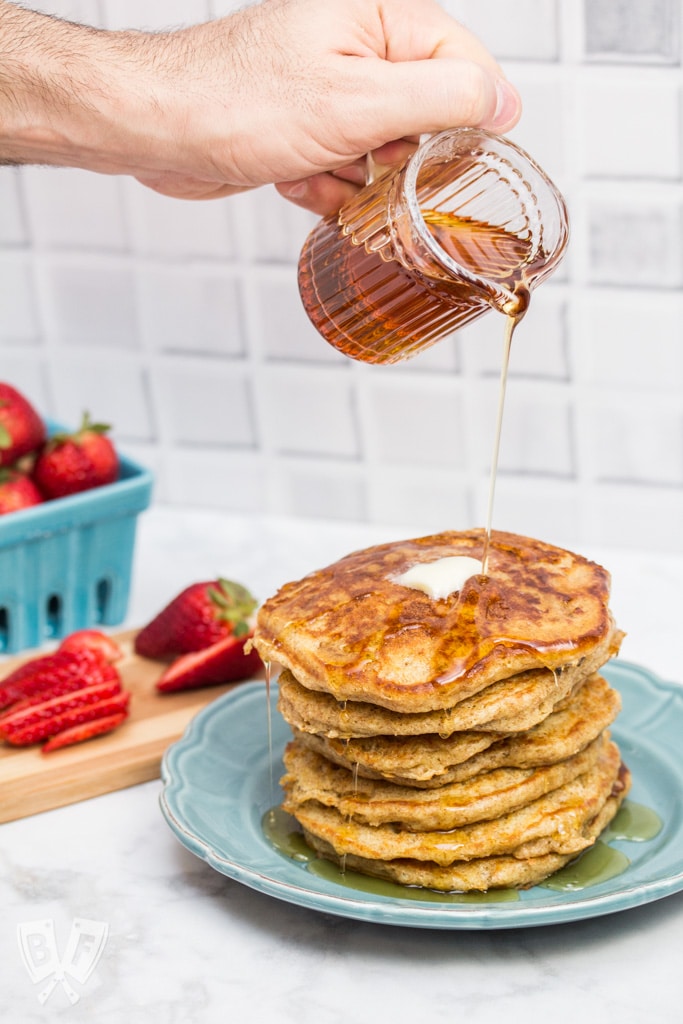 One key part of this recipe is that the batter needs time to take a quick rest. This allows it to get light and airy, which results in magnificently fluffy pancakes.
If you don't have buttermilk on hand, you can use regular milk and stir in 1 tablespoon of white vinegar to it. Let the mixture sit for 5-10 minutes at room temperature, and proceed with the recipe as directed.
It's super helpful for those times when you reeeeeally want buttermilk pancakes but don't have any buttermilk on hand.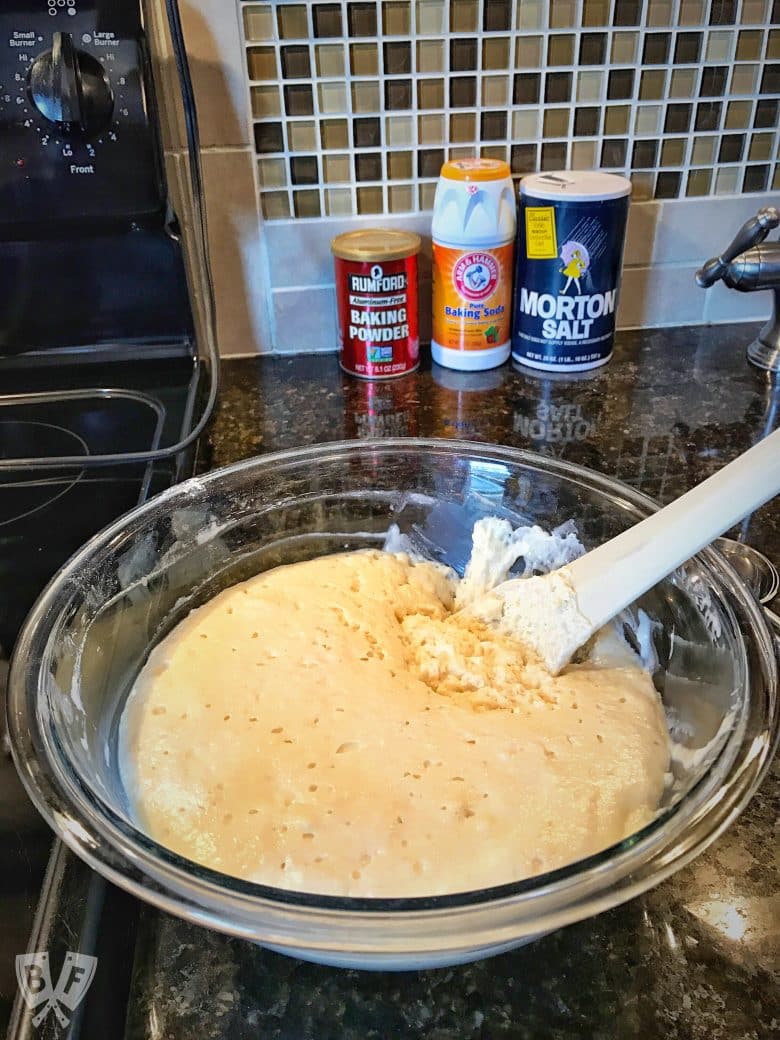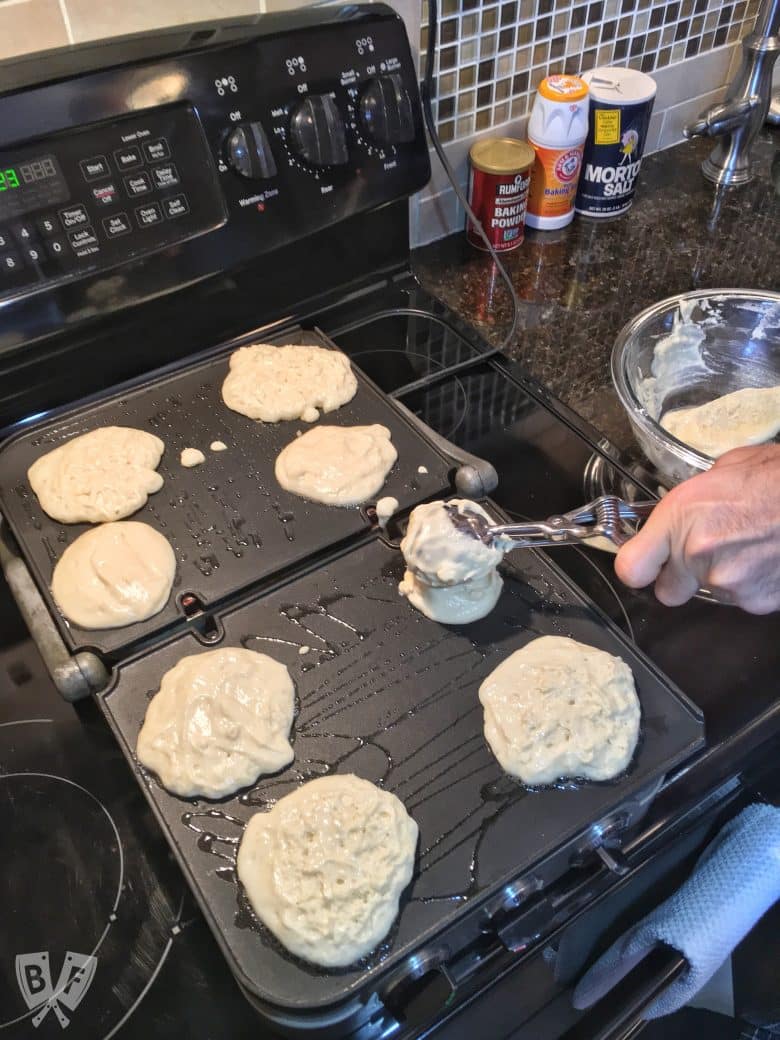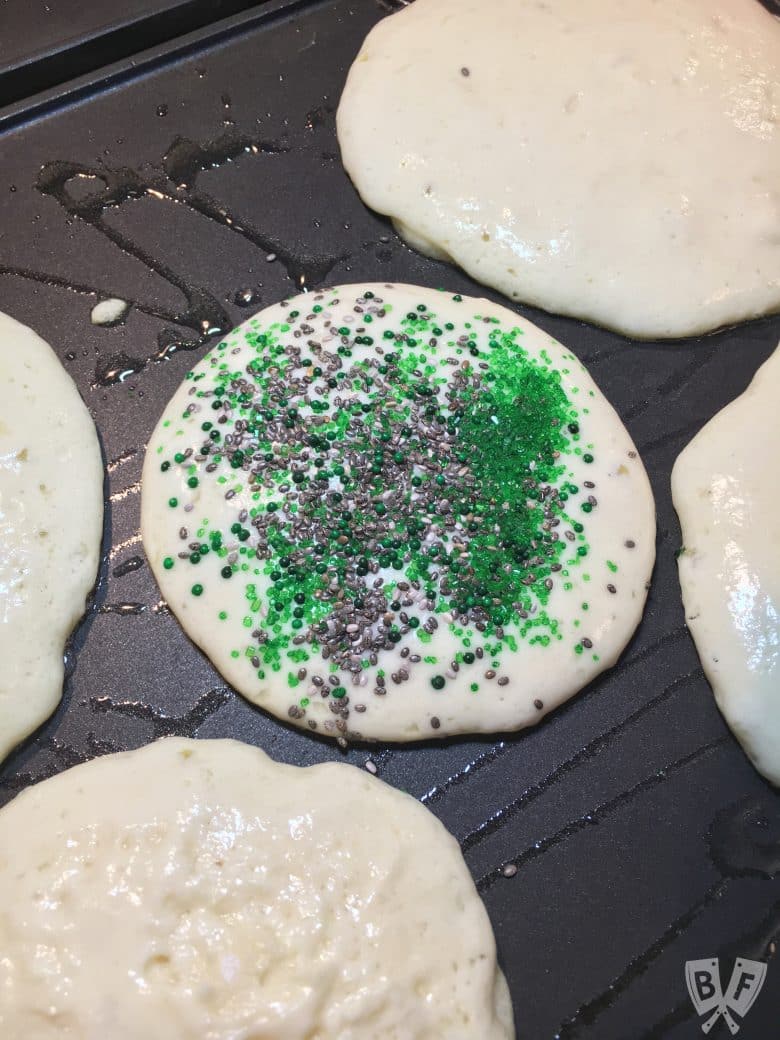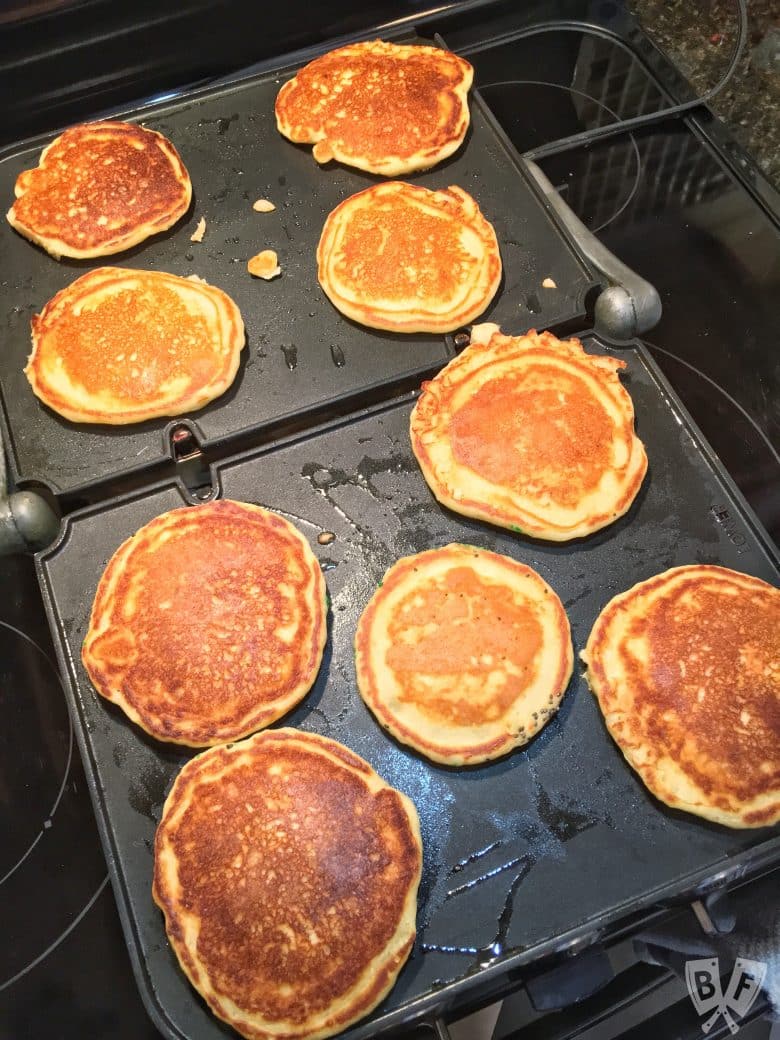 We like to use a scoop for consistently-sized pancakes. You can also use a ladle or measuring cup if you don't have a scoop that size in your kitchen.
We find that a #16 scoop, which measures about 1/4 cup of batter, works out beautifully here.
We've been using our Griddler for pancakes for over a decade now, but if you don't have a griddle at home, a non-stick skillet will work just fine.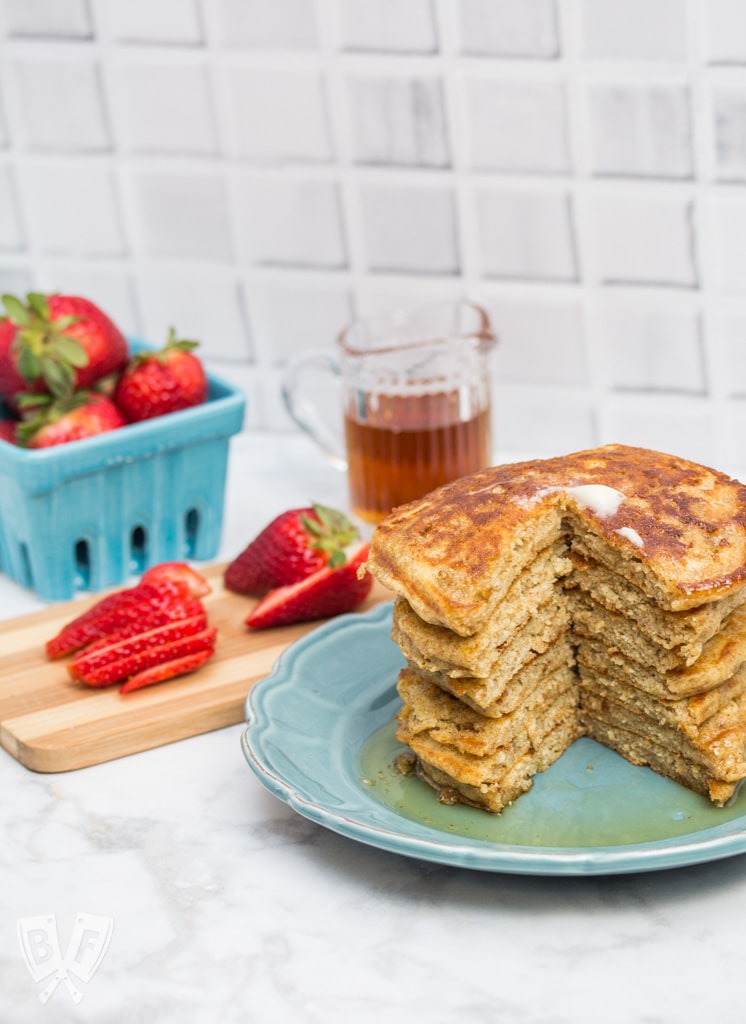 Also note that there's a specific time when you should be flipping your pancakes. You'll see the surface of each pancake fill with bubbles while cooking. Wait for those bubbles to start to pop, and that's the indication that you should flip 'em.
Once you get the hang of it, it's super easy to have a comforting, delicious breakfast on the table in under 30 minutes.
There are countless variations to these delicious pancakes. You can dress 'em up or dress 'em down, and rest assured, they'll always be a hit!
We typically serve them with butter (bonus points if it's Kerrygold Irish Butter) and pure maple syrup.
This time around, we made some "TNT" pancakes for our son's stuffed Creeper from Minecraft by sprinkling it with chia seeds and green sprinkles. He loved it!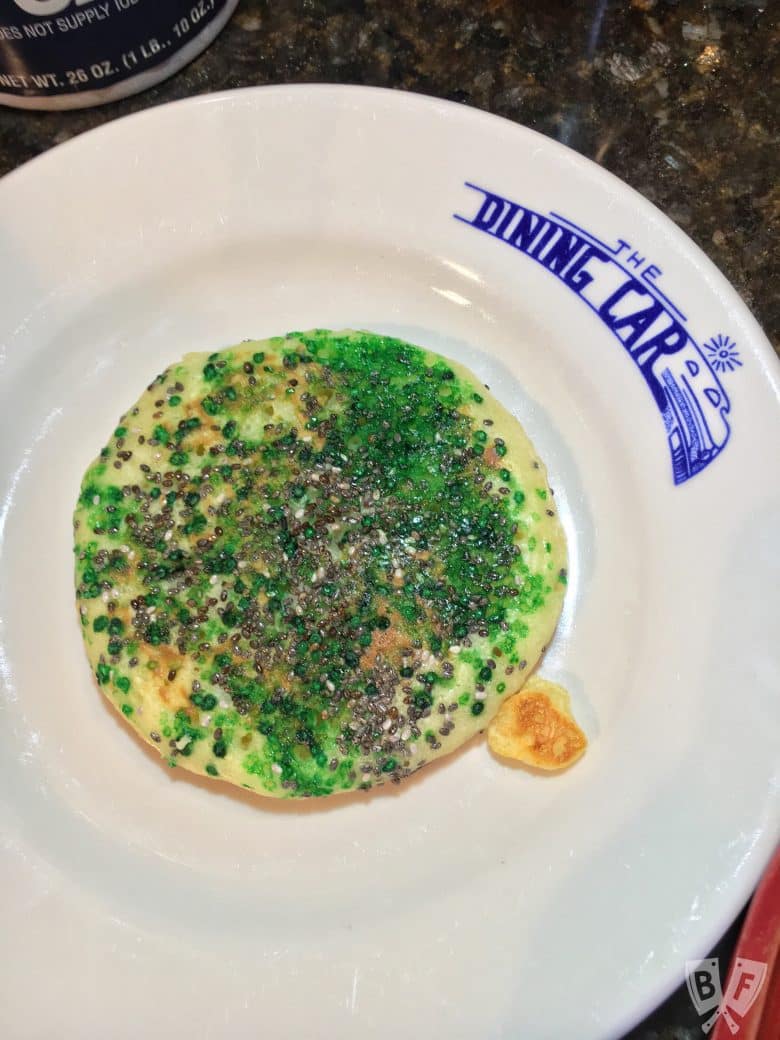 What are your favorite pancake toppings? I'd love to hear about them in the comments section below!
Print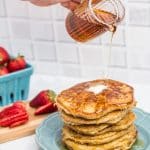 Our Favorite Buttermilk Pancakes
Prep Time:

15 minutes

Cook Time:

10 minutes

Total Time:

25 minutes

Yield:

6

to

8

pancakes

1

x
---
---
---
---
Recipe Card powered by
Note: This post includes affiliate links for items that I genuinely enjoy. Big Flavors will receive a tiny commission from purchases made through affiliate links on this site at no added cost to you. This allows us to cover site-related expenses and helps to keep us cooking up a storm!