Another year has flown by in my tiny kitchen, and today is Big Flavors from a Tiny Kitchen's 9th birthday! I wanted to take a moment to thank everyone who has been so supportive of me and my kitchen escapades over the last 9 years.
This blog has grown a lot in the last year, and I have some big things in store in the near future. You can look forward to a few new features in the coming months, as well as lots more original recipe content. I've been fortunate enough to be able to work with and develop recipes for some of the brands I love, as well as meet up and cook with fellow bloggers and even some professional chefs.
Thanks so much to you, fellow food lovers, for your wonderful conversation, encouragement, questions, comments and just being all around awesome.
To celebrate my blogiversary, here's a roundup of the 9 most popular recipe posts from the past year.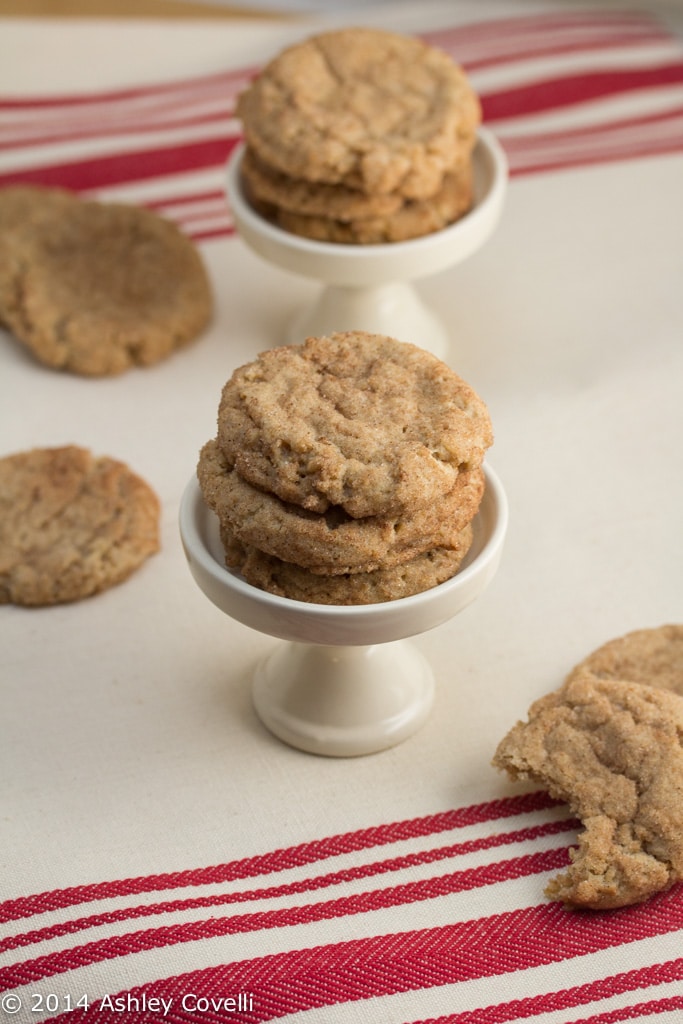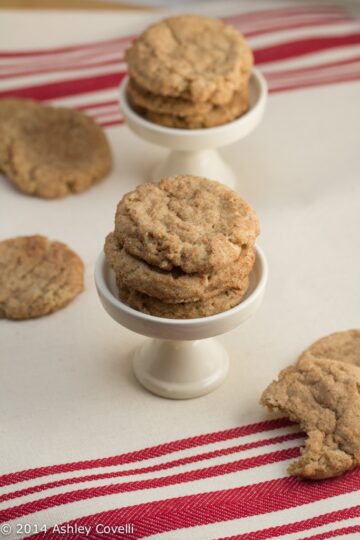 9. Graham Cracker Snickerdoodles + The Great Food Blogger Cookie Swap 2014!: This post was a lot of fun. It was my first time participating in this cookie swap. There were 471 participants, and we raised a lot of money for a good cause, all while sending out and receiving delicious cookies in the mail. It was a fun and delicious way to meet some other food bloggers, and who can resist homemade cookies?!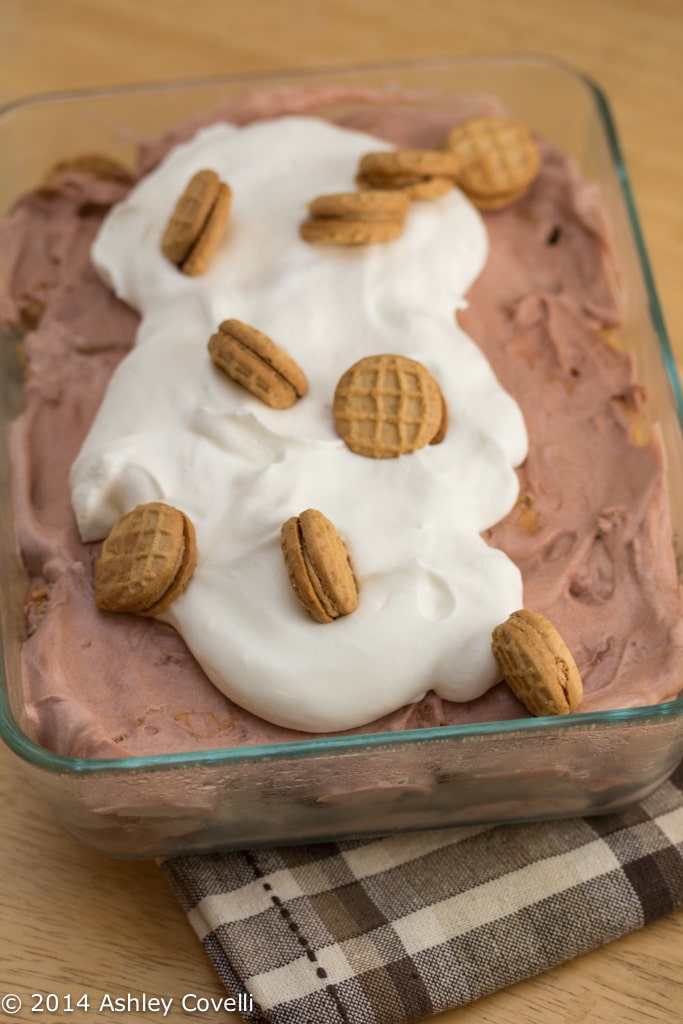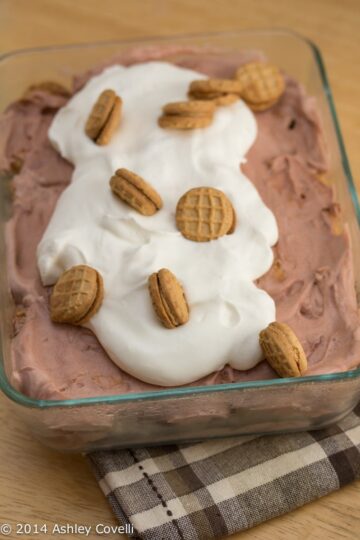 8. Nutter Butter Icebox Cake: Oh man. This cake. It's super easy and insanely decadent. I made it for a friend of ours who spent the weekend at our house, and it was so tasty that I made it again a few months ago for 2 separate summer potlucks. It holds up beautifully in the fridge for several days - just make sure to keep a few cookies on the side to top the cake fresh so they don't get soggy.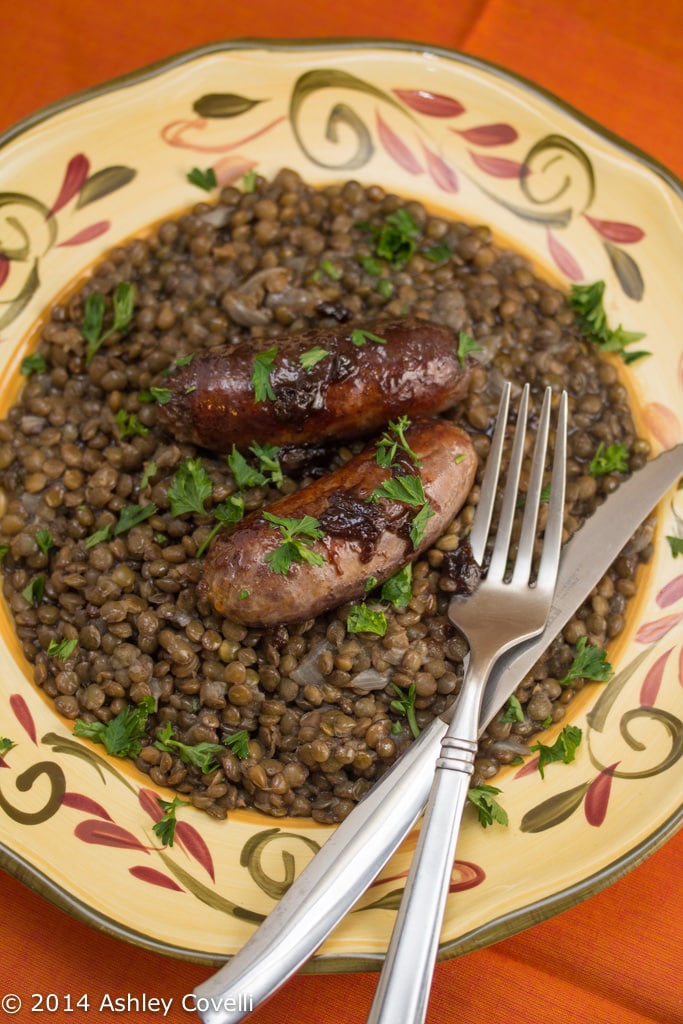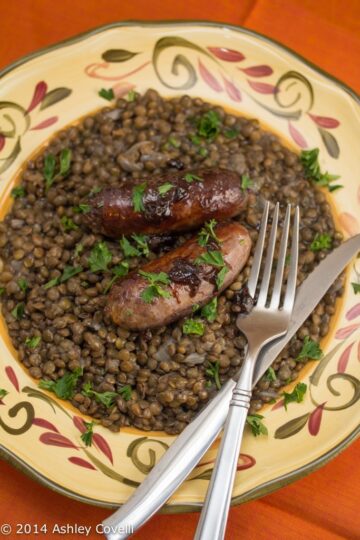 7. Italian Sausages with Lentils: Nigella Lawson shared this recipe from her childhood in a wonderful cookbook that I picked up last year. This may not look like much, but it is a perfectly delicious, garlicky, red wine-infused dish of comfort food that will have you licking your plate for more!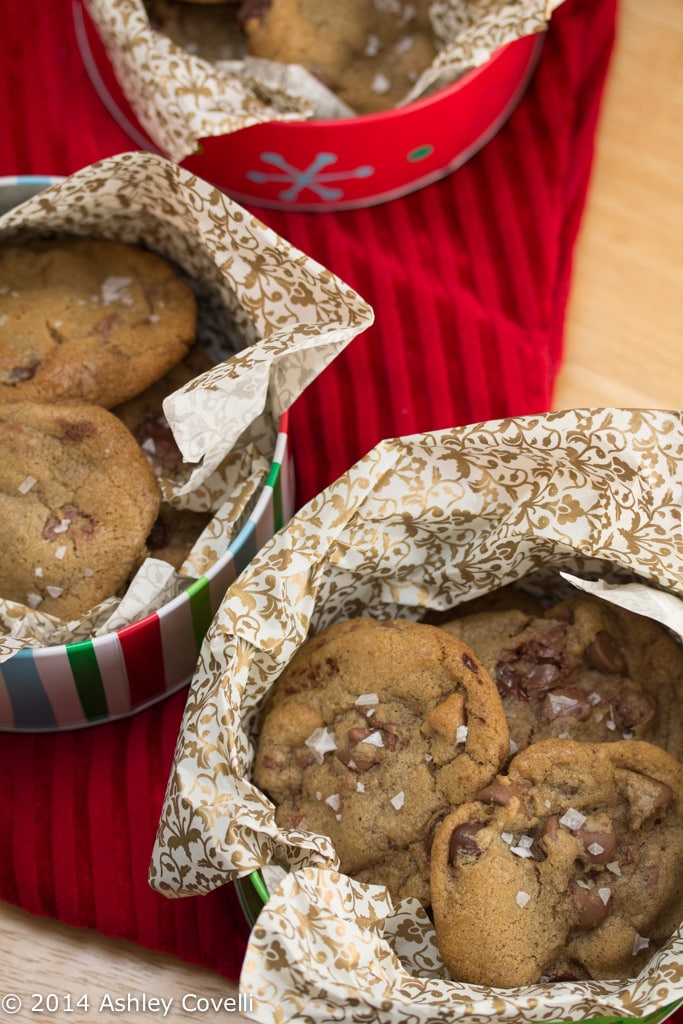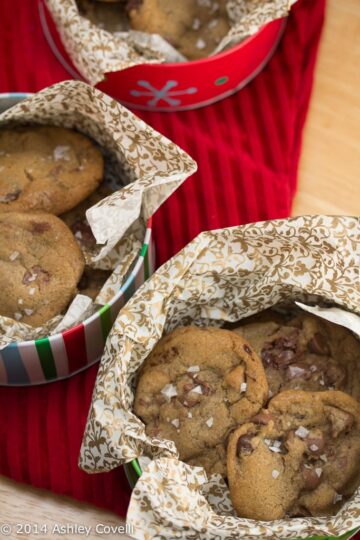 6. Nutella-Stuffed Brown Butter + Sea Salt Chocolate Chip Cookies: I made these for my Supper Club's annual cookie/candy swap, and they rocked! There's nothing like a sweet-and-salty dessert that incorporates the goodness of chocolate chip cookies and throws in some Nutella for good measure. Really, really good.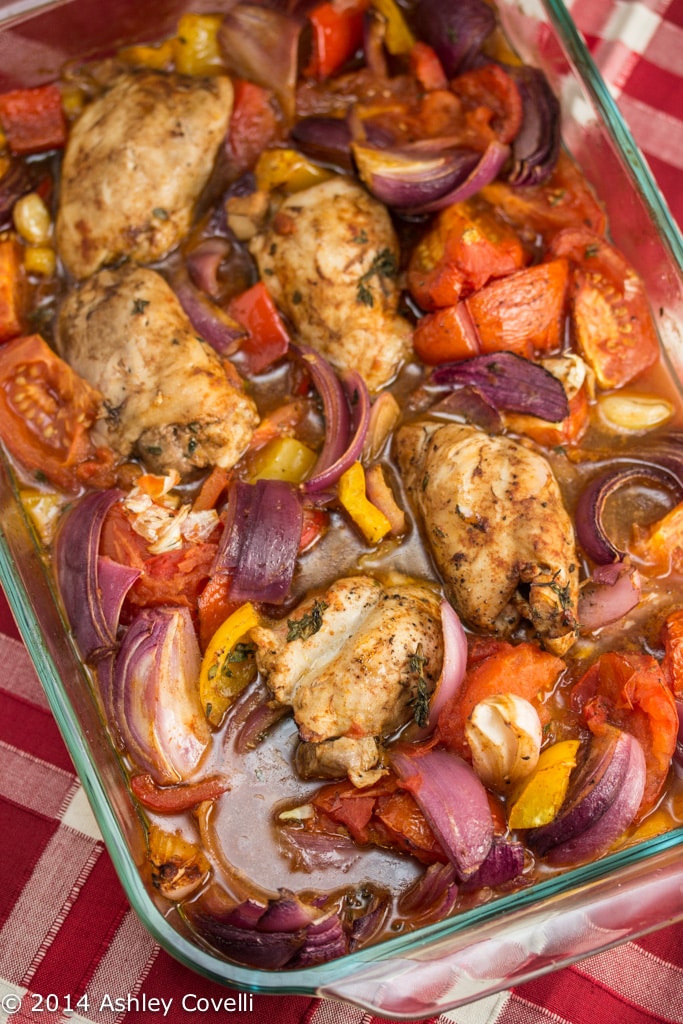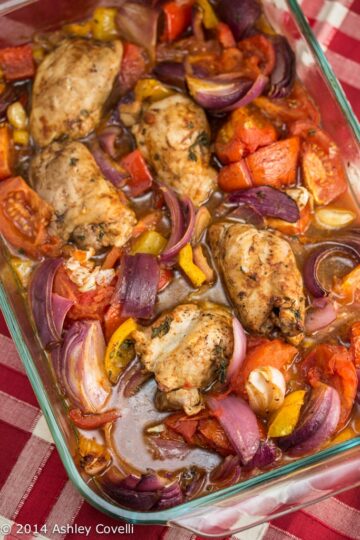 5. Hit 'n' Run Traybaked Chicken: Jamie Oliver knows his comfort food. This dish was super simple and delicious and required little fuss (and just one dish!). Don't forget to grab some nice bread to soak up all those pan juices!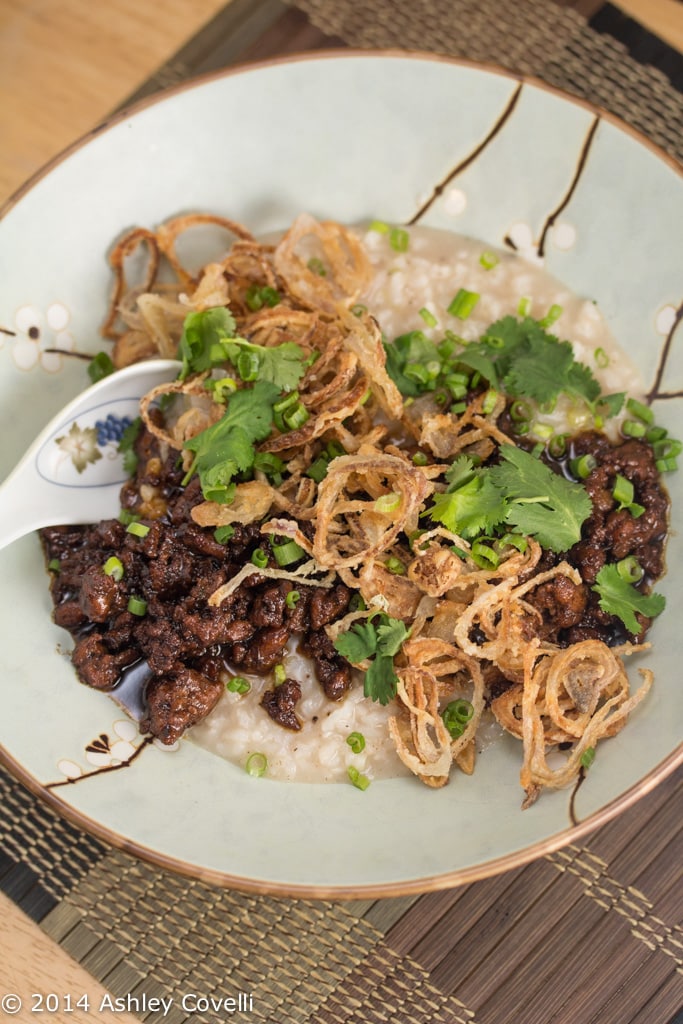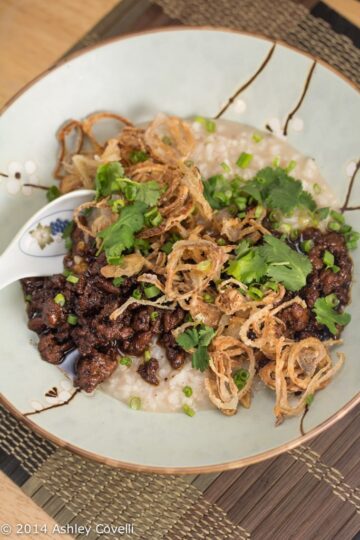 4. Congee & Caramelized Pork with Crispy Shallots and Black Garlic: This was my first time making congee, and it was fantastic! It was one of most interesting the Blue Apron meals that I've made, and the recipe is from a contestant on Top Chef. This dish packs a ton of flavor, and those crispy shallots are the perfect topping.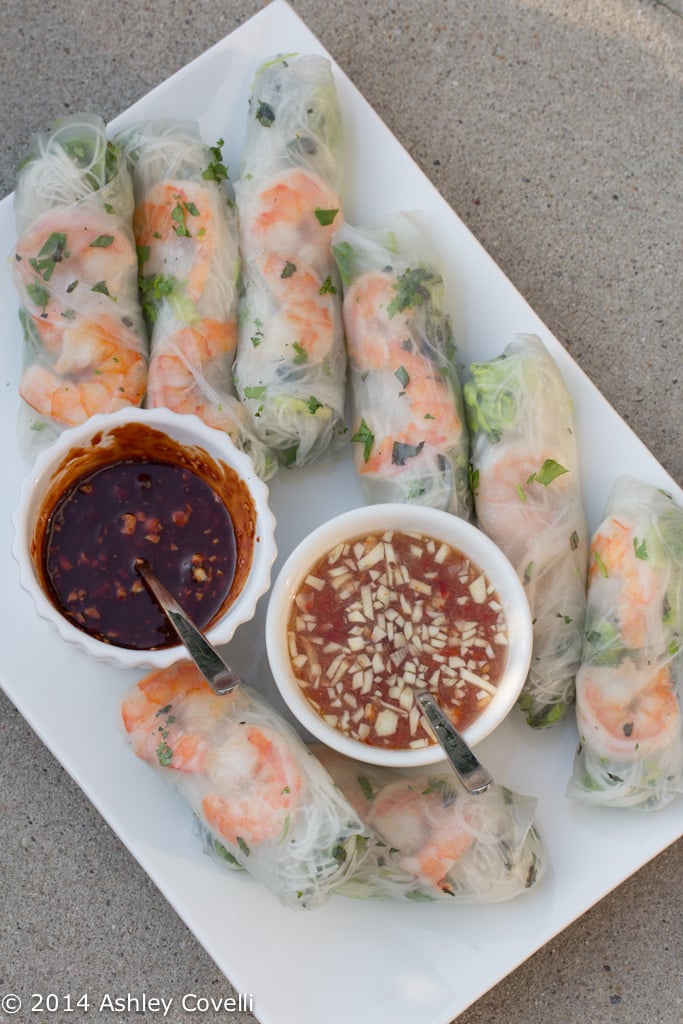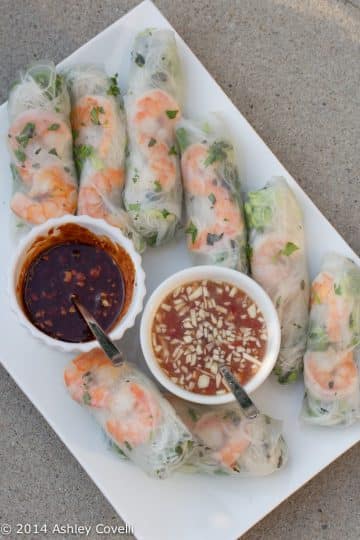 3. Vietnamese Fresh Spring Rolls: Why have one dipping sauce when you can have two? These rolls are bright, fresh and elegant, and look much more labor intensive than they actually are. They were a big hit at a dinner party we had last summer.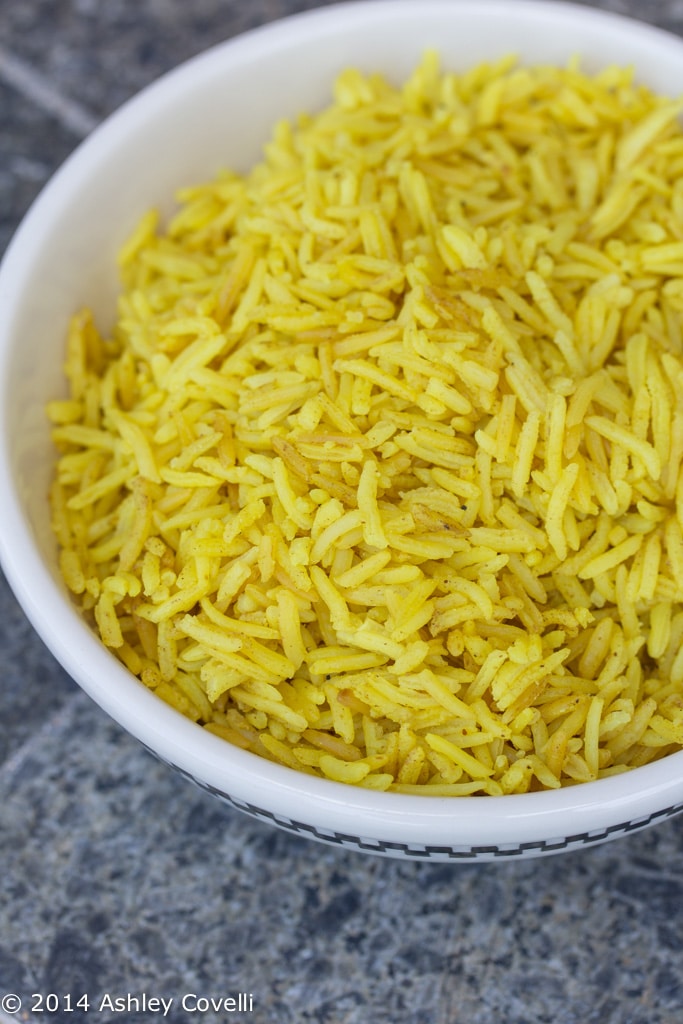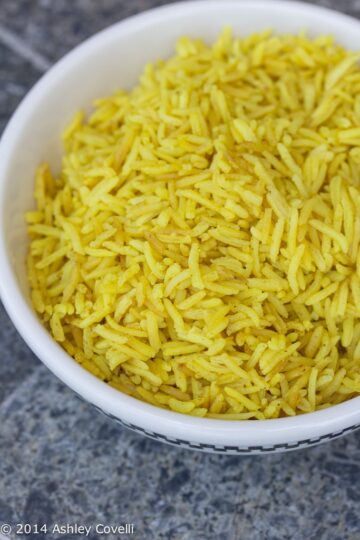 2. Halal Cart-Style Rice: The perfect accompaniment to any NYC street food type meal at home. This rice will make your house smell so insanely good that you'll barely be able to wait until it's done cooking to dive in! Perfect alongside my hubby's Halal Chicken on a Pita AKA Rafakey 2.0.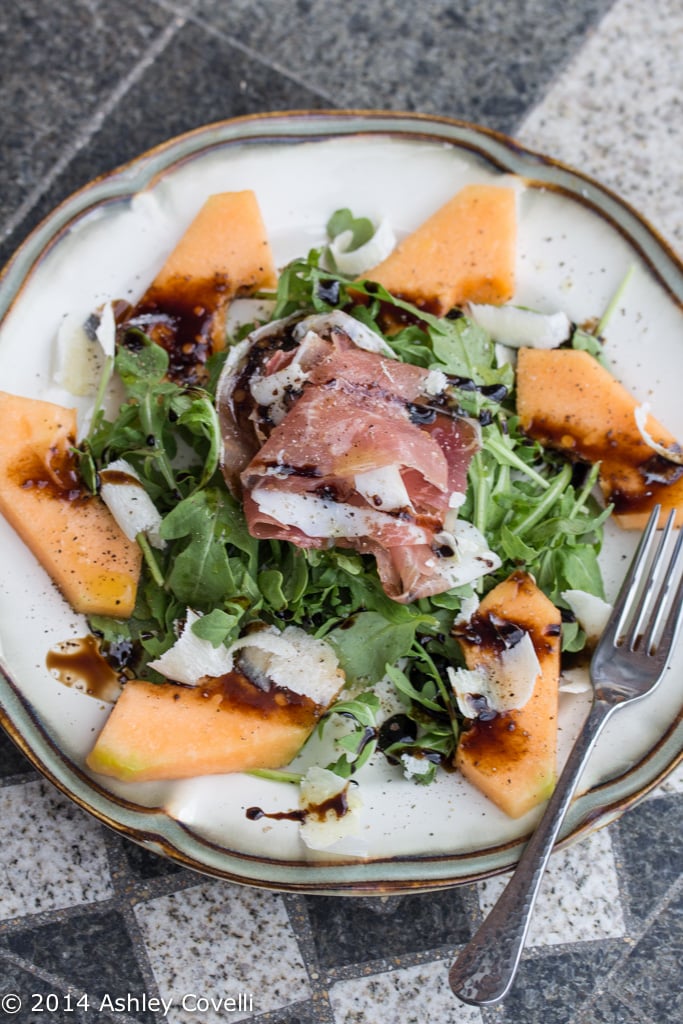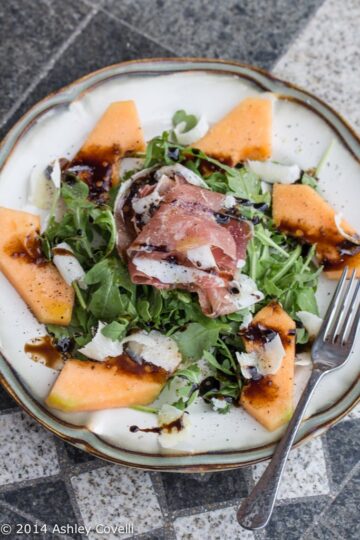 1. Cantaloupe, Prosciutto and Shaved Parmesan Salad: This salad is so simple and elegant. It's the perfect way to use up beautifully ripe cantaloupe. It would be a wonderful first course for any home-cooked Italian dinner. I actually made something similar as a dinner party appetizer last weekend (recipe coming soon!) and it was a big hit.
And there you have it! Thanks again for helping to make Big Flavors such a deliciously inspiring place!
Is your favorite here? Is there anything you want to see more of in the next year? Drop me a line in the comments to let me know!