This post may contain affiliate links, which won't change your price but will share some commission.
Right before Thanksgiving, I got to attend a delicious food and wine pairing event at The Daily Meal Test Kitchen in NYC hosted by Alamos Wines & TV Host & Author Adam Richman.
It was a delicious evening filled with recipes from his new cookbook, Straight Up Tasty: Meals, Memories, and Mouthfuls from My Travels. The book includes a wide array of recipes from his travels and family favorites. There are over 100 recipes including the Hangover Egg Sammy, Cornmeal Fried Oyster Club on Weck, Easy Sushi and even his Mom's Spinach Pie.
And the photos of different state magnets inside the book are actual magnets that he's collected from his travels that live on his refrigerator at home.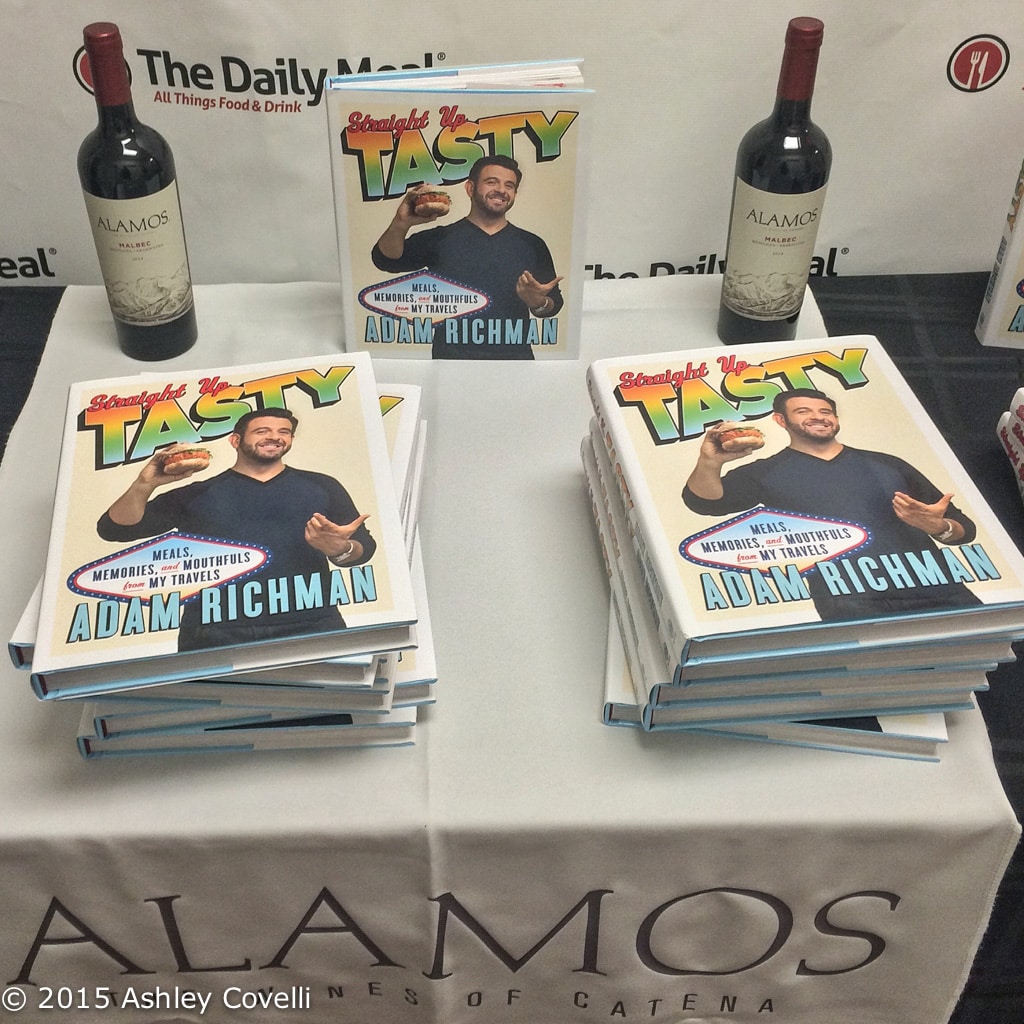 He talked about how important it is to make wine accessible and to be bold with pairings. I loved his attitude toward wine. When he was talking about tasting, he said, "It's whatever you taste. If you taste blueberry Pop-Tart, then you taste blueberry Pop-Tart. That's fine, because that's how your palette works." I think a lot of people get intimidated by wine, and you don't need to be!
It was nice to enjoy dishes that had wine in them as well as paired alongside.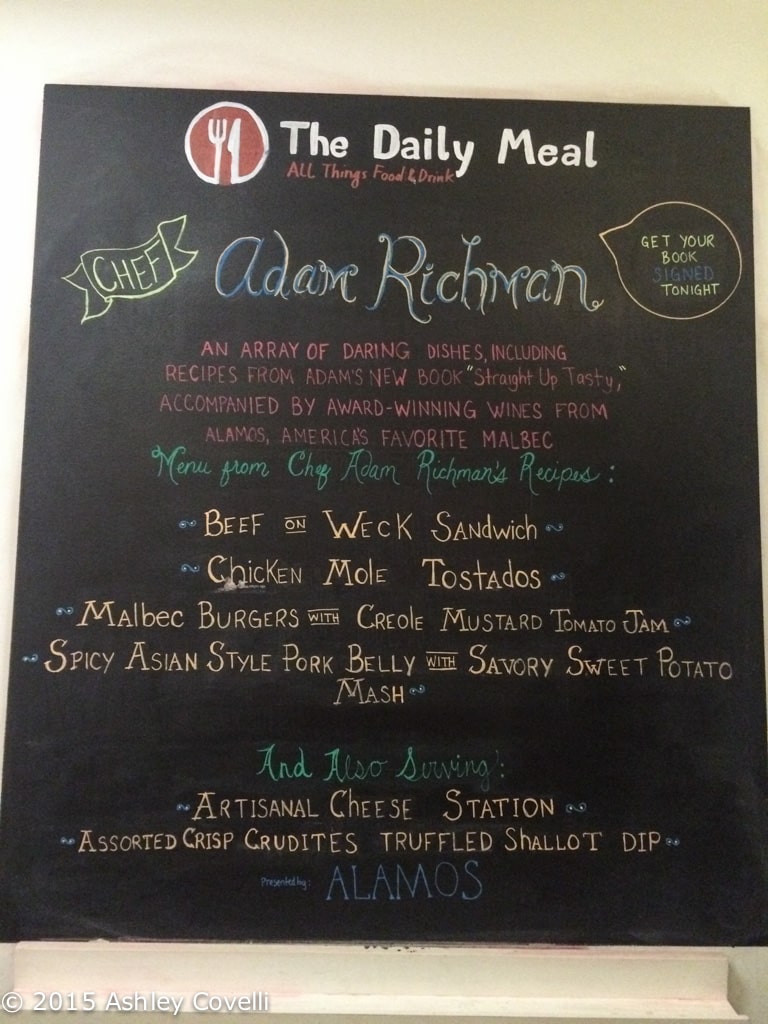 Every dish was incredible - I couldn't pick a favorite! I really enjoyed the bold flavors that were on each plate. He also said that any recipe he creates is a jumping off point, and encouraged people to make them their own.
Since Thanksgiving was coming up, we chatted about different turkey preparation methods, and his advice was, "Once you go spatch, you never go back!"
We also had a good laugh because Led Zeppelin was playing all evening, "as John Bonham intended" - ha!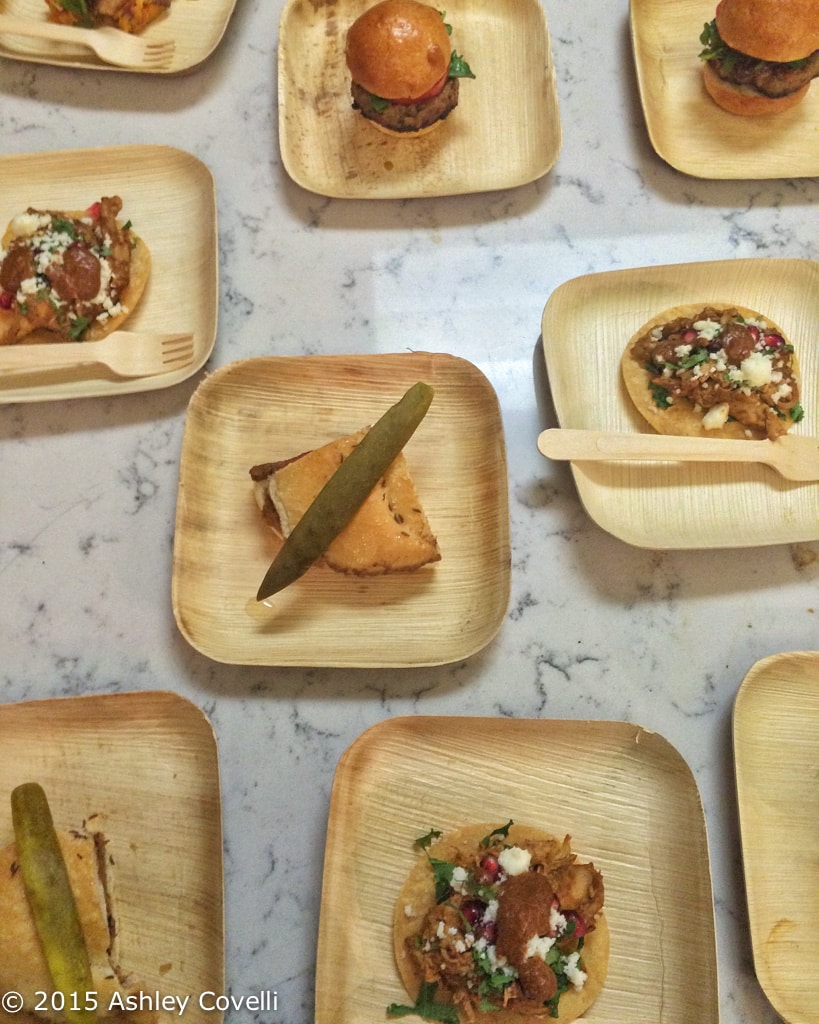 My husband and I got to spend a lot of time chatting with Adam throughout the evening. When he found out I lived in Wisconsin for several years, he recognized the suburb I lived in and even rattled off several of his favorite local food spots in the area (many that were hidden gems that I hadn't heard of and now want to go back to try!). This guy really knows his food!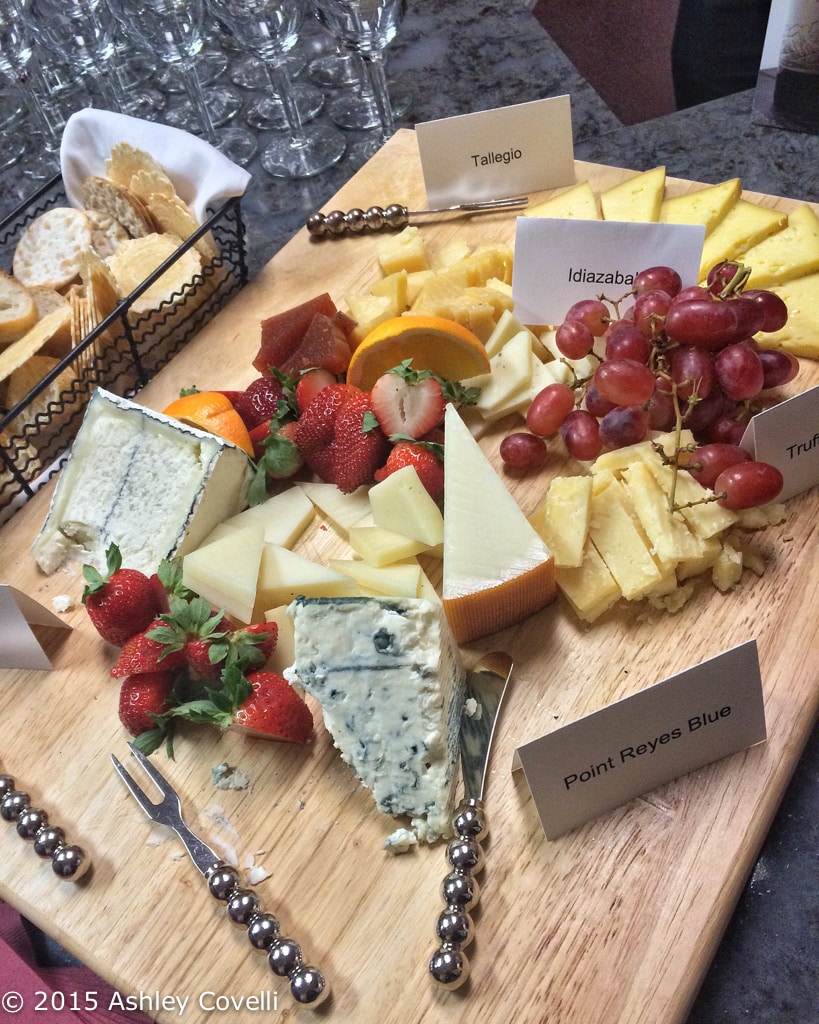 Big Flavors: How did you get into cooking?
Adam: I would have to say a large part of what got me into cooking has to be the fact that I was raised by great cooks and around great cooking at home. And because my parents, aunts and grandparents were very culinary curious and adventurous - as much as bearers of traditional recipes from years gone by, I was exposed to a lot of techniques and a lot of tastes.
Plus, watching cooking shows while growing up really influenced me as well.
Big Flavors: What's your favorite comfort food?
Adam: I'm a pretty big fan of the well-executed plate of nachos. But I would have to say tater tots, really properly done French fries, or the drumettes from Buffalo wings when they are on the well-done side. Especially the Bayou hot wings ("bayou hot boy") wings from New Orleans, which are pretty hard to beat. Honorable mention to the greatest macaroni and cheese I have ever eaten, from Slows BBQ in Detroit, Michigan.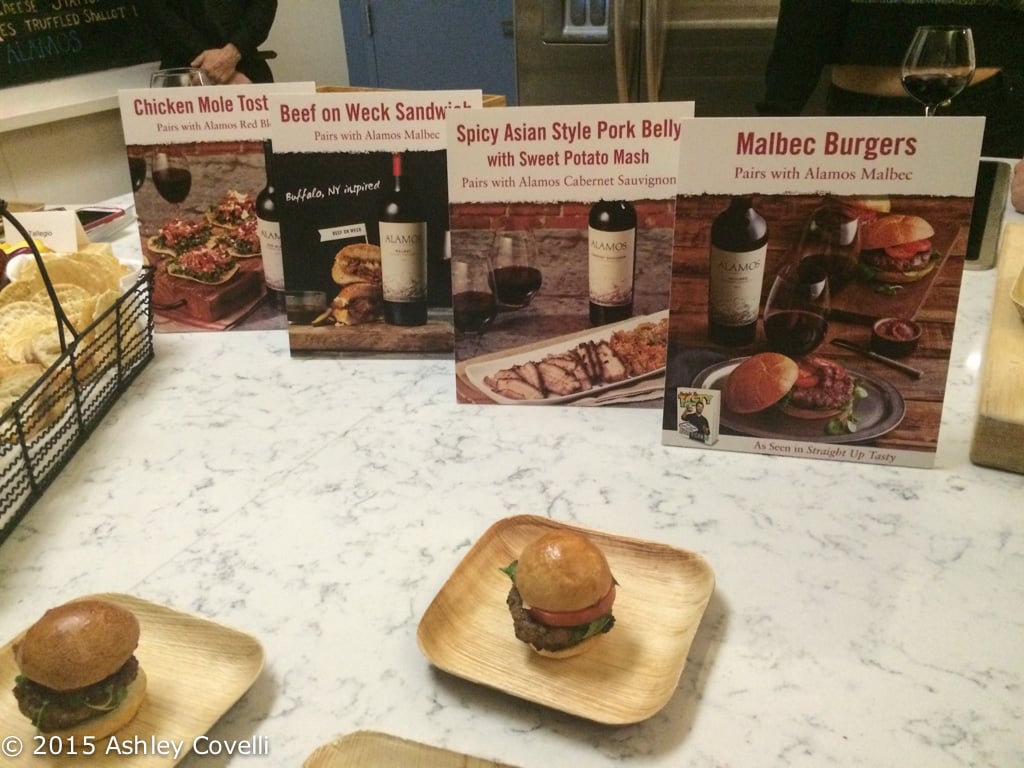 Big Flavors: How do you get inspiration for new recipes?
Adam: Everywhere! And that's not a cop-out answer. Sometimes I will read a recipe and it will inspire me to play with a certain ingredient, or a certain flavor combination. Sometimes I will have something at a fine dining restaurant, but want to do a much more everyman kind of approach to it. Or, maybe I will drink a certain wine and eat a certain condiment at the same meal and the combination of them is something jarring and awesome that I'd like to play with. Sometimes I'm just going to the market and seeing what's fresh. I kind of like to think of myself as a little bit of a mix-master. DJ TASTYFRESH!
Big Flavors: If you were to give home cooks a culinary challenge to get them to think outside of their comfort zone, what would it be?
Adam: For many people, it would be to buy your ingredients from the "ethnic aisle" in the grocery store! I think trying a cultural cuisine you've never approached before, or perhaps trying to attempt making an "ethnic" dish that you order in restaurants, but never dream of making yourself. For example, Pad Thai, paella, Cuban sandwiches, even something like a simple eggroll or curry.
Another fun thing would be to take one of your regular recipes, and try it on different proteins, or a different bunch of seasonal ingredients. You have a great recipe for New York Strip, why not try it with elk? Goat? Bison? That shrimp scampi you make? Why not try it with grilled squid, scallops, even chunks of seabass? Instead of collard greens, experiment with Swiss chard or rainbow chard, even kale or mustard greens. And I highly recommend playing with condiments that have a different language on the labels.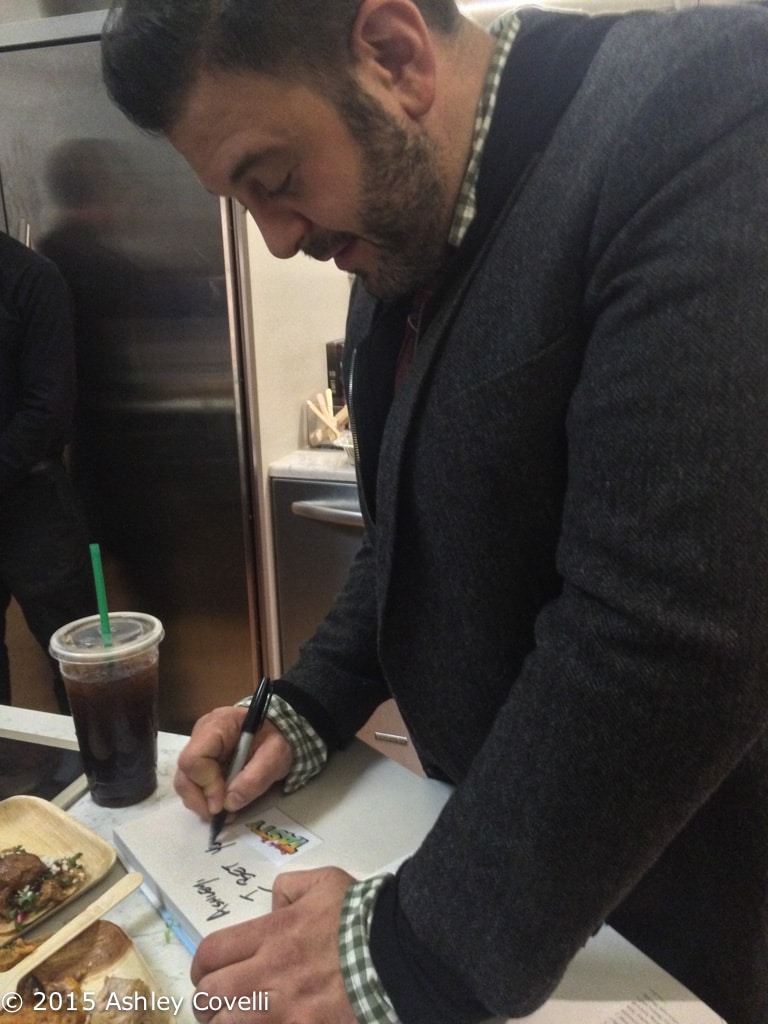 Big Flavors: What are 3 of your must have ingredients that you always keep at home in your kitchen?
Adam: 
Big Flavors: At the wine pairing event that we attended, you challenged us to take your recipes and make them our own. I'm accepting your challenge and plan to do a spin on your (crazy delicious) Malbec Burgers - I'm planning to make Persian Malbec Lamb Burgers with Mast-o-Khiar and Pomegranate Tomato Jam. I'm half Persian and love that flavor profile, and I think it would work so beautifully with both the Malbec and Red Blend incorporated into the recipe components. What do you think of my take, and which wine would you drink with it?
Adam: I think that is fantastic! I recently returned from a trip to South Africa, and in the Ilovo neighborhood of Johannesburg, there is a Jewish family owned eatery that combines Middle-Eastern and European Jewish traditional recipes. That was the first time I really had a chance to try both pomegranate vinegar and pomegranate molasses, especially in the context of grilled meat. My initial thinking was that it would be somewhat cloyingly sweet, but it had a great sharp bite and almost a citric acid type of sourness. Right away, I think it's brilliant to do that with the lamb which will bring that buttery, rich gaminess to the table.
Not going to lie, I had to Google "Mast-o-Khiar." But, When I saw what it was, I was like, "Oh! It's like Haydari, Raita, Tzatziki, Cacik..." Such a great condiment! And again, lovely with grilled lamb.
I would definitely go with the Alamos Malbec, for sure. For balance, I might add some kind of pimenton, chili, ajvar or something with a bit of punch in the savory/spicy direction. That could be a little bit of red pepper flake into the burger itself, a dusting before putting the top bun on, or even a quick spread of sambal or sriracha on the bottom bun.
It would be cool to see one element deviate from the traditional Persian flavor profile. Heck, throw on a few pickled jalapeños! Gotta be similar to Persian tursu, right?
It's all about balance. But if it tastes good, there is no right or wrong!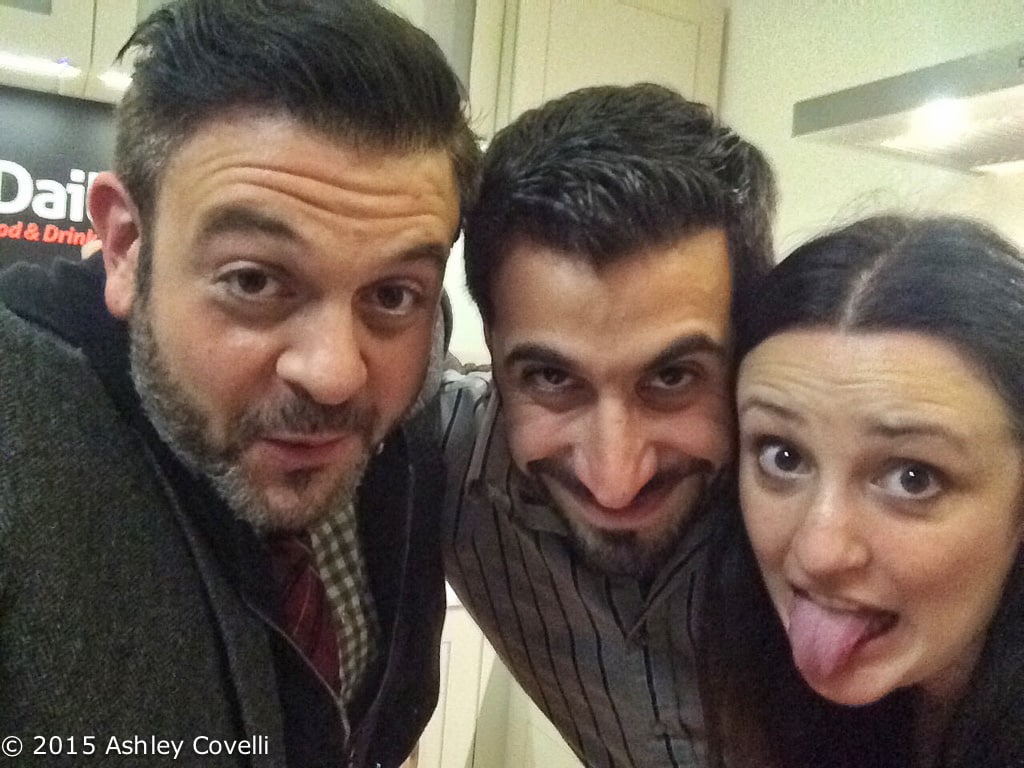 I'm not much a fan of selfies, but when your husband and Adam Richman are in the same room, selfie you must (just like last year!).
Thanks again to Alamos Wines, The Daily Meal & Adam Richman for the delicious evening. Great food, great wine and great conversation - the perfect way to spend an evening in New York City!
You can find all things Alamos on their website, Facebook, and Instagram. You can follow Adam and his culinary travels on his website, Facebook, Instagram and Twitter.
Stay tuned tomorrow to get the recipe for my Persian take on Adam's Malbec Burger. I'll also be making his recipe in my tiny kitchen soon, so be on the lookout for that as well.
UPDATE: here's the recipe for my Persian Malbec Lamb Burgers with Mast-o-Khiar and Pomegranate Tomato Jam!