This post may contain affiliate links, which won't change your price but will share some commission.
Celebrating 16 years of Big Flavors with a collection of 16 of our favorite sweet recipes - desserts, drinks, apps, and more!
You know what they say... time flies when you're eating delicious food!
And my oh my is it blowing my mind that I started this little online adventure a whopping 16 years ago!
Things have changed so very much since I began posting about food online back in 2006. I've talked about some of those ways before (check out this post from 2013 for more on that topic).
I thought it'd be nice this year to have a sweet celebration.
Because my baby is turning 16. Big Flavors is old enough to drive a car now. It's wild!
So without further ado, here are 16 of our very favorite sweet recipes from the past 16 years.
And since I make the rules in this little corner of the internet, I'm sharing the recipes below in alphabetical order. It's hard enough for me to pick favorites without having to rank them any further than that.
Bon appétit!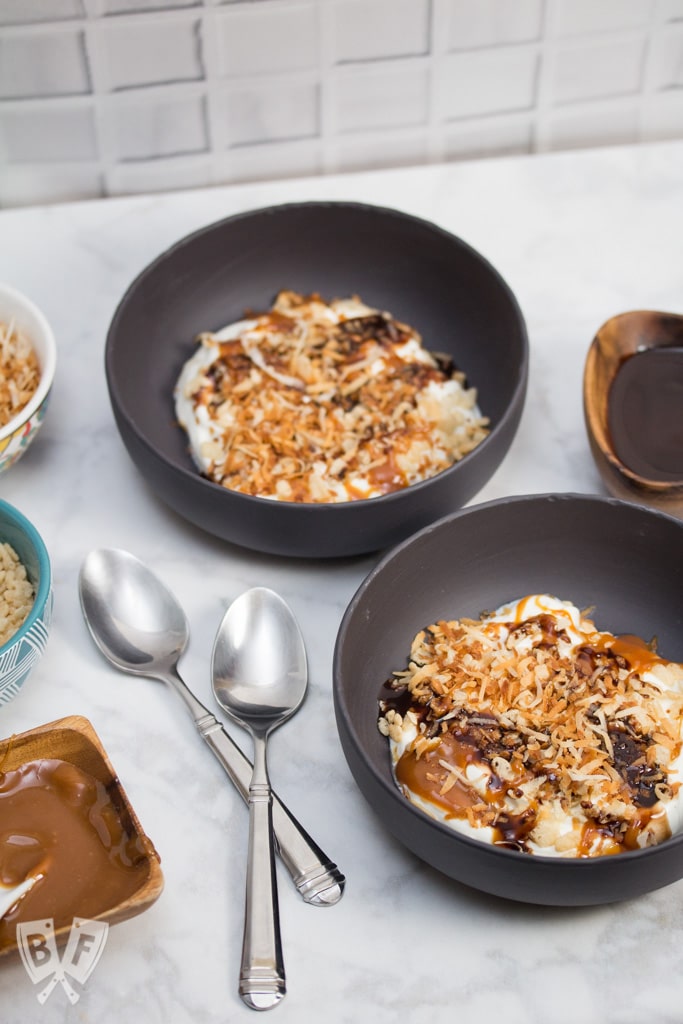 This quick & easy 5-ingredient Greek yogurt cereal bowl features toasted coconut + Rice Krispies - an ode to one of my favorite cookies, the Samoa!
The flavor combination here is absolutely delicious. It's a fun twist on a yogurt parfait!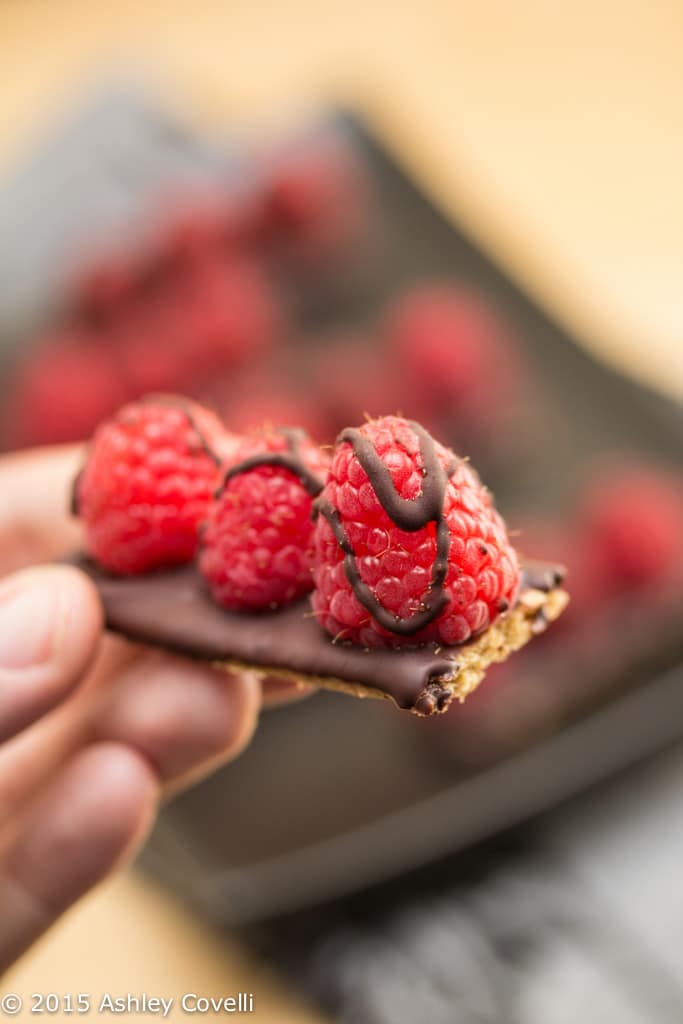 Graham crackers are coated in bittersweet chocolate, topped with filled raspberries, and drizzled with even more chocolate for a simple yet elegant dessert. Or breakfast. No judgment here!
This recipe was one that I created for Stonyfield back in 2015, and they have since discontinued the Petit Crème line of yogurt. It was SO good, and I'm bummed that it's gone.
I'm going to have to go back to this recipe and try to tweak it to use a new filling. I think thick Greek-style yogurt with vanilla bean paste mixed in would be fairly close.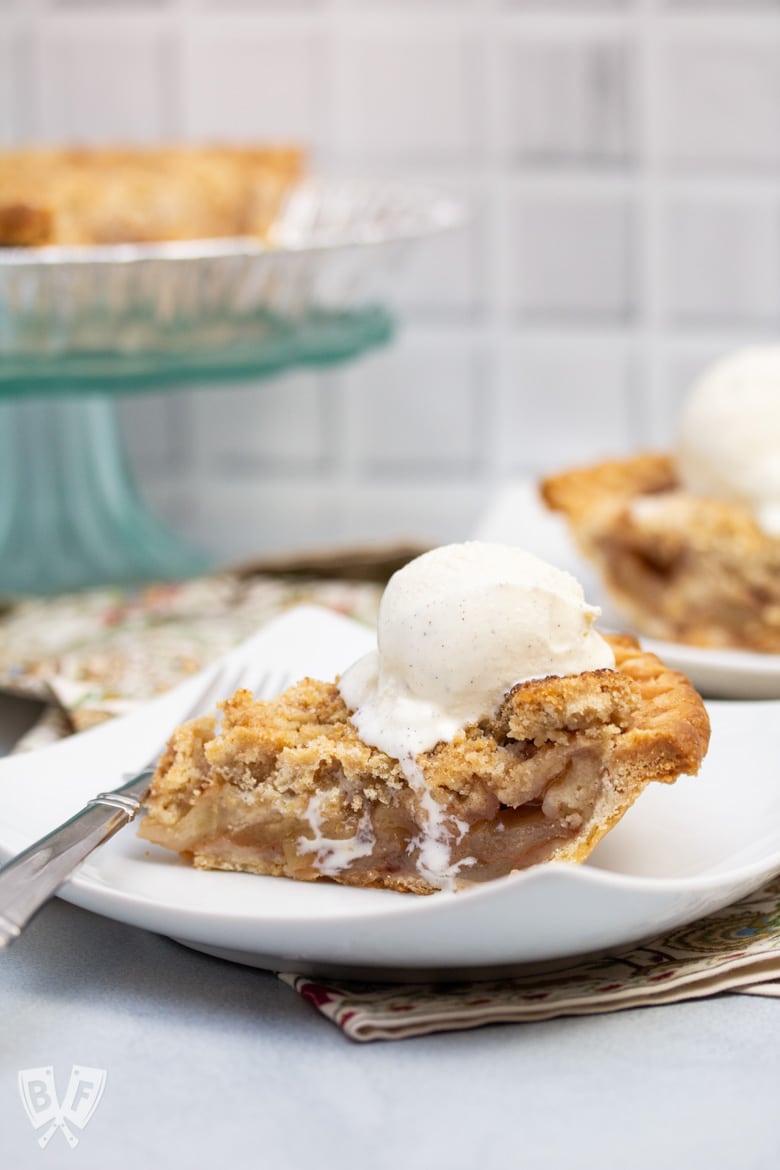 This easy homemade deep-dish Dutch apple pie recipe has been the star of my family's holiday gatherings for generations. Truly a classic, favorite dessert.
My favorite way to enjoy this pie is warm with a scoop of vanilla bean ice cream on top. SERIOUSLY delicious!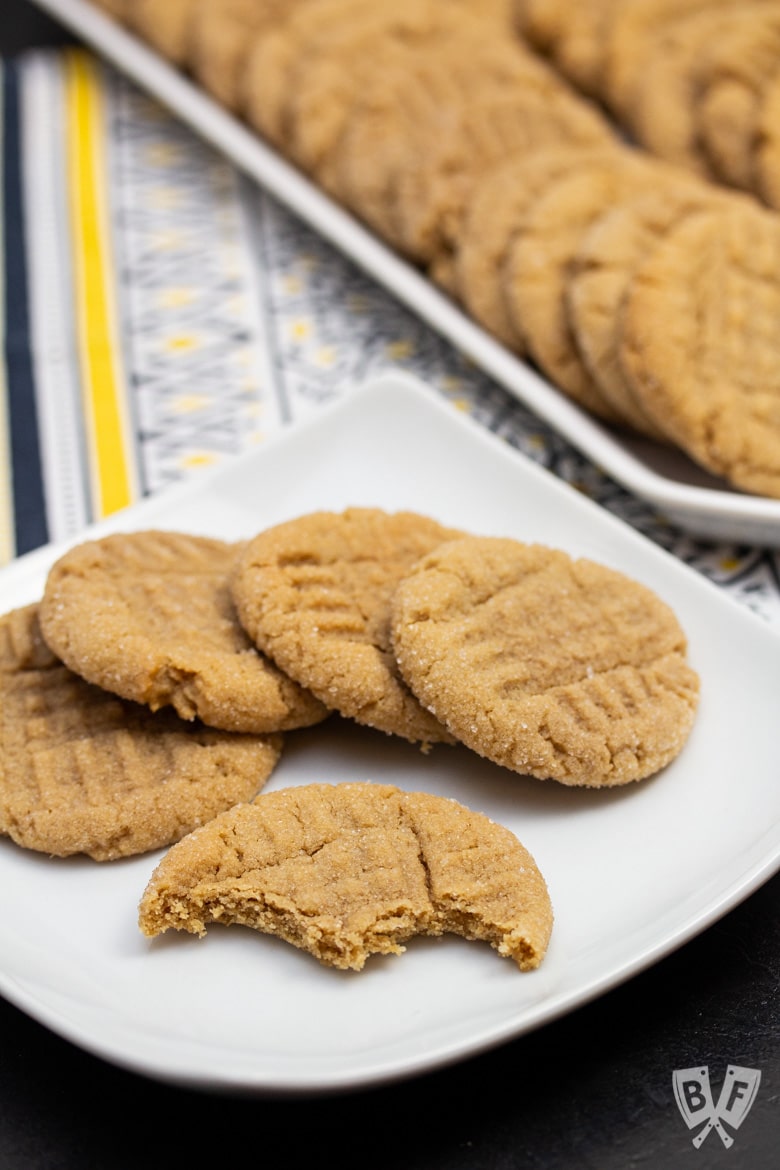 These soft, chewy peanut butter cookies are a dessert recipe that my family has been baking for years. Easy to make with kids & always guaranteed to be a hit!
By far one of the top cookie recipes I make, these peanut butter cookies are always a crowd-pleaser. They've gone over extremely well in my cooking classes, both in-person and virtual, for many years now.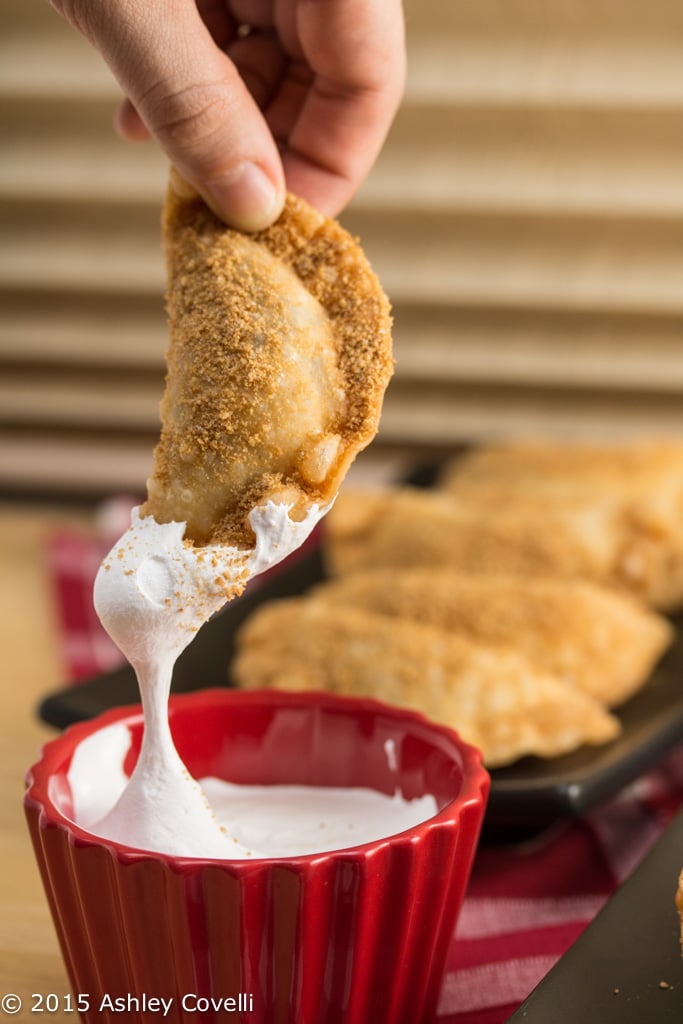 We took all the fun of s'mores but upped the ante by stuffing them inside dumpling wrappers, swapping the chocolate for Nutella, deep frying them and dunking them in marshmallow fluff.
This recipe was a collaboration between me and my friend Joanne from Eats Well With Others. We had a "Dumplingpalooza" at my house back in 2015 and this was the dessert round.
You can check out her take on the fun here.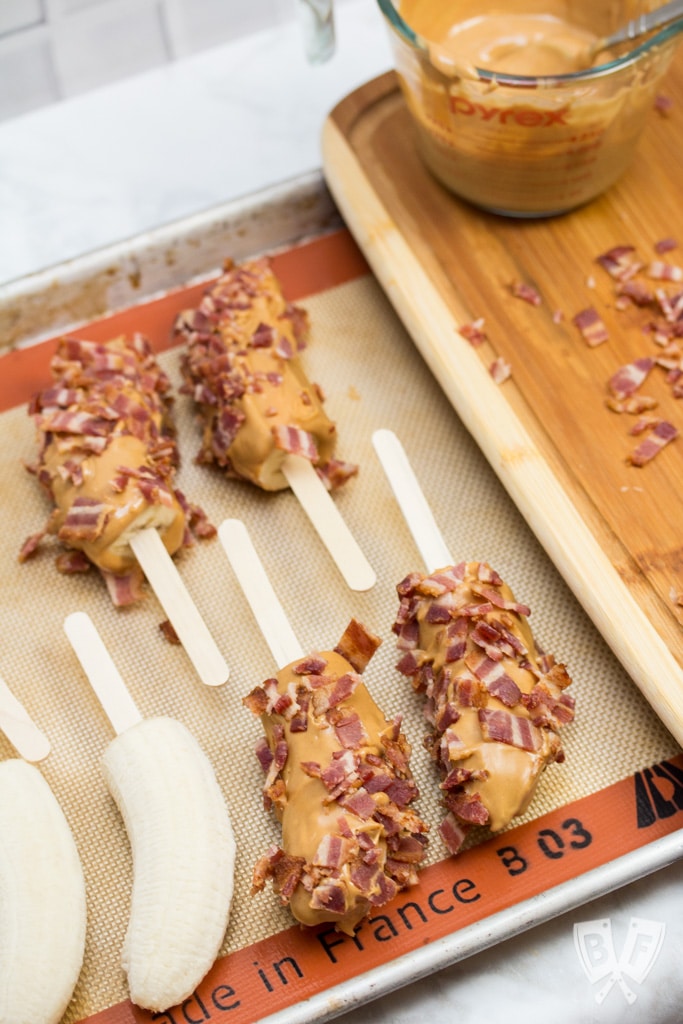 Elvis-Style Frozen Bananas take the classic Elvis sandwich (peanut butter, banana + bacon) to a new level! This easy 3 ingredient frozen dessert ROCKS!
It's a sweet treat that's fit for the king!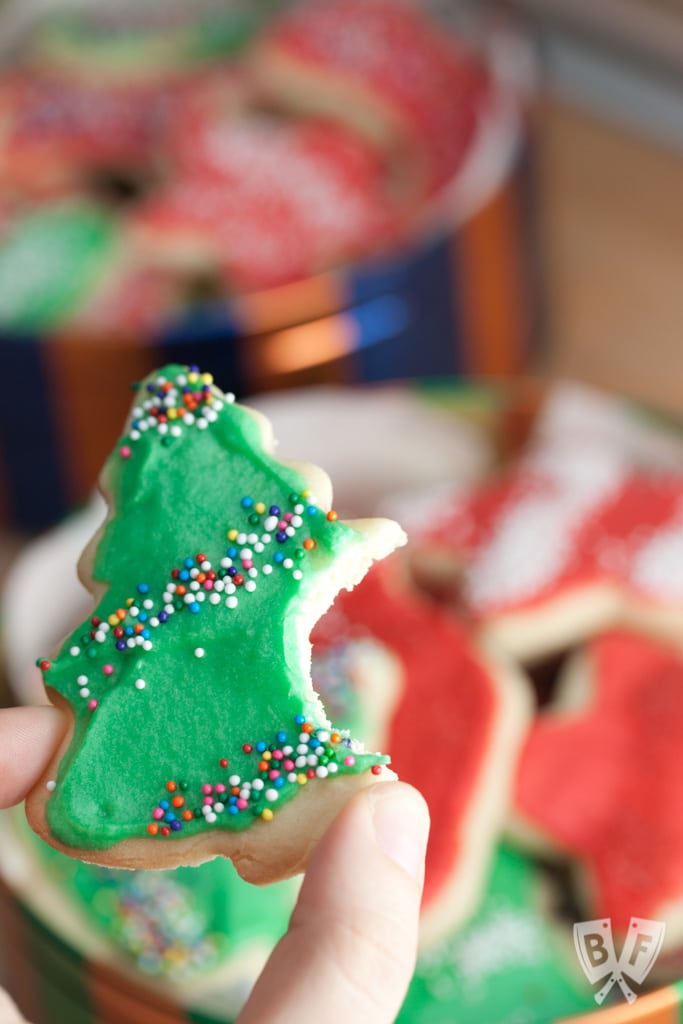 Traditional roll-out sugar cookies are a Christmas dessert that keep my grandma's memory alive. Break out the cookie cutters and let's get baking!
Super soft and absolutely delicious. These are an absolute dream to bake up, and fun to make with kids of all ages.
And don't think you have to limit these beauties to Christmastime - they're great for any occasion! I've made them for Valentine's Day (heart-shaped), Halloween (cats, bats, ghosts, pumpkins, etc.), "plain" round ones, and more.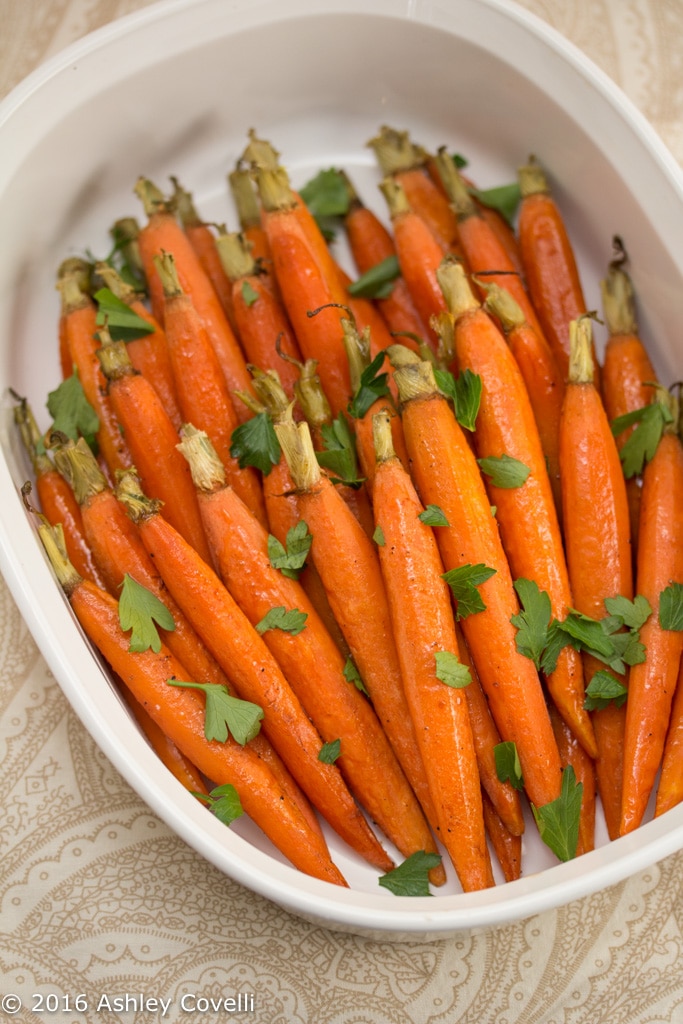 This sweet-and-tangy side dish is super easy to put together and adds a nice pop of color to your dinner table!
The sweetness of the carrots combined with honey and tangy balsamic makes this simple veggie dish a delight!
We often enjoy this with Easter dinner, but it's great any time you need to whip up a low-maintenance side.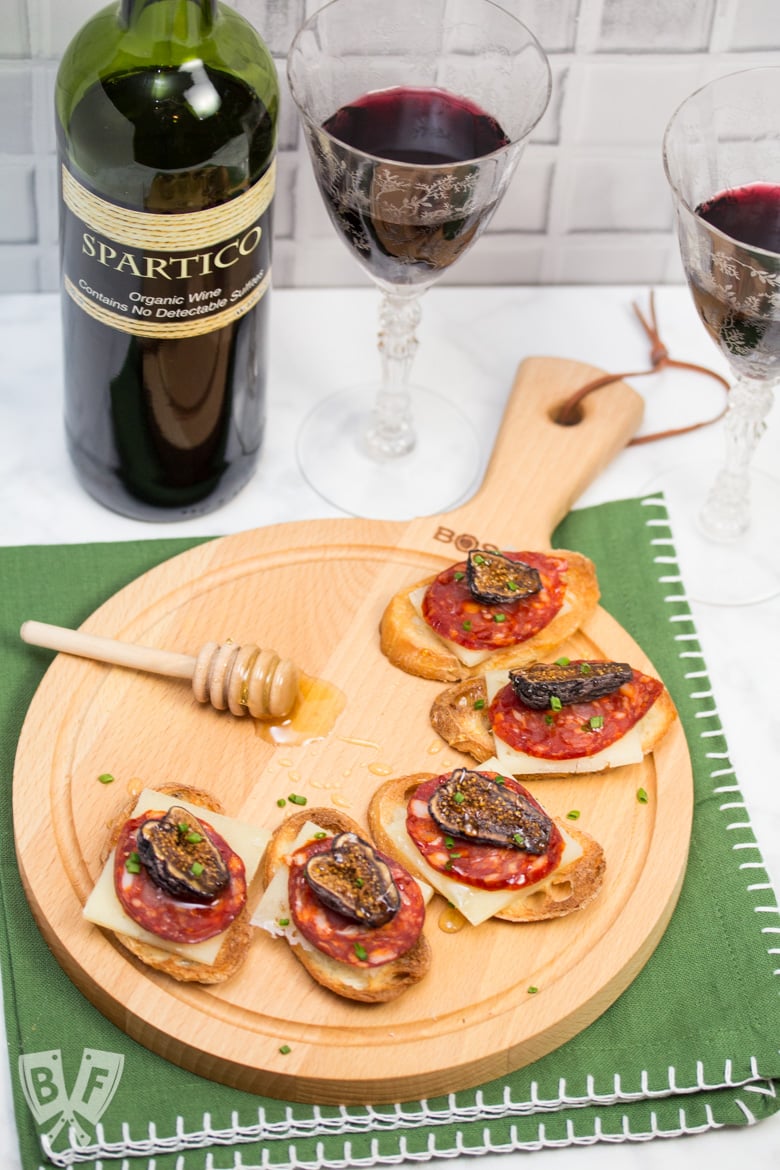 This smoky-sweet Spanish appetizer recipe is guaranteed to be a hit at your next tapas party. Pair it with a fruity Spanish wine for a simple, elegant hors d'oeuvre that can be prepared in under 15 minutes!
This sweet-and-smoky appetizer is easy and delicious. I love serving it in combination with my Prosciutto & Brie Crostini with Dried Apricots.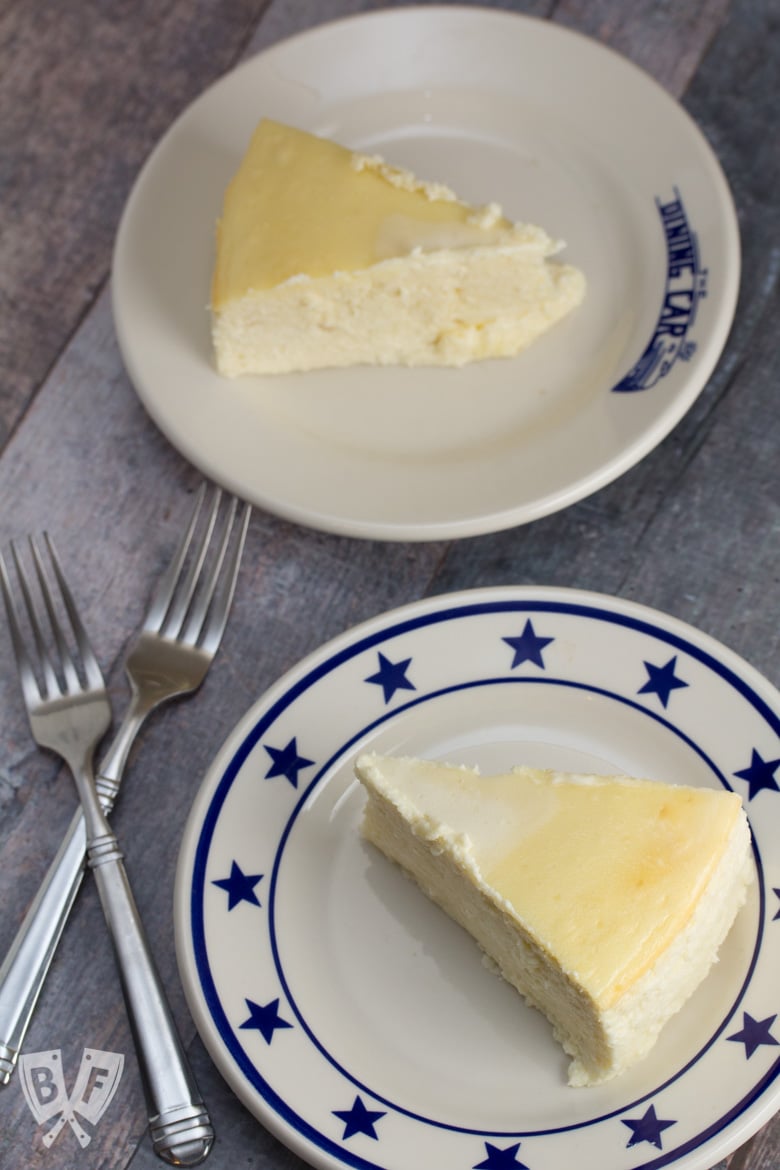 This super rich, creamy, tangy, no-frills, crustless Italian-style cheesecake is easier than you'd think to prepare at home!
Great plain or with your favorite toppings (like fruit, chocolate, caramel, or crushed Oreos). It freezes beautifully, too, making this an awesome make-ahead dessert option.
I've been making this recipe for yearssssss and it's always a hit. I have updated photos and tips that I plan to put into a revamped post soon but haven't gotten to it quite yet.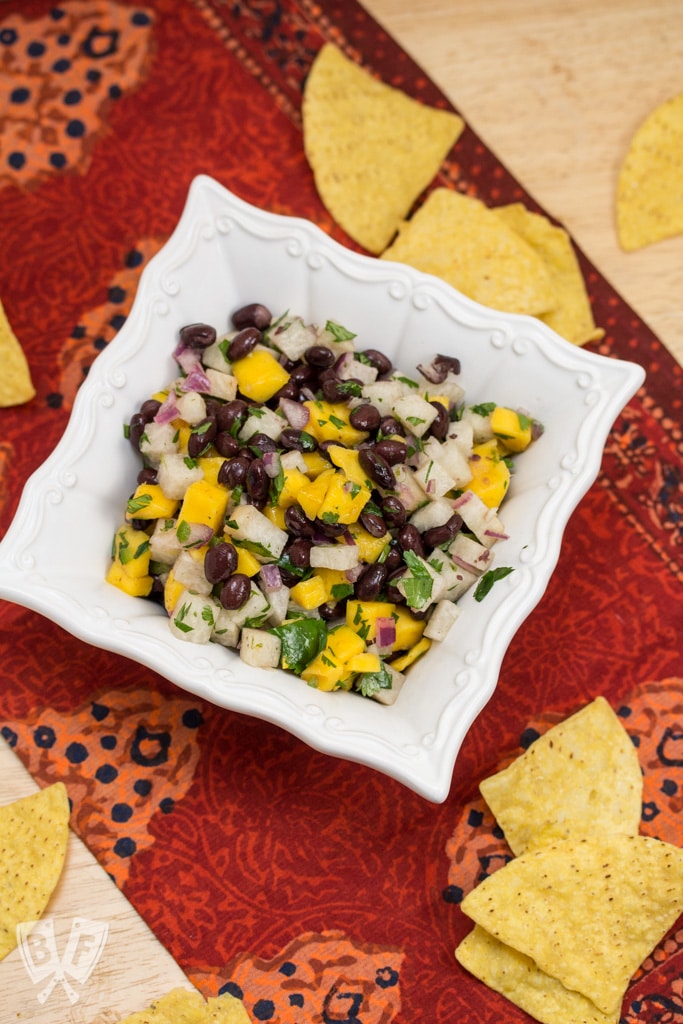 Juicy, ripe mango and fresh lime brighten the flavors of this sweet-and-salty black bean salsa. Perfect for Cinco de Mayo, potlucks, and summer BBQs!
This salsa is seriously tasty on top of tacos or grilled meat, seafood, or tofu also. Deliciously refreshing for summertime!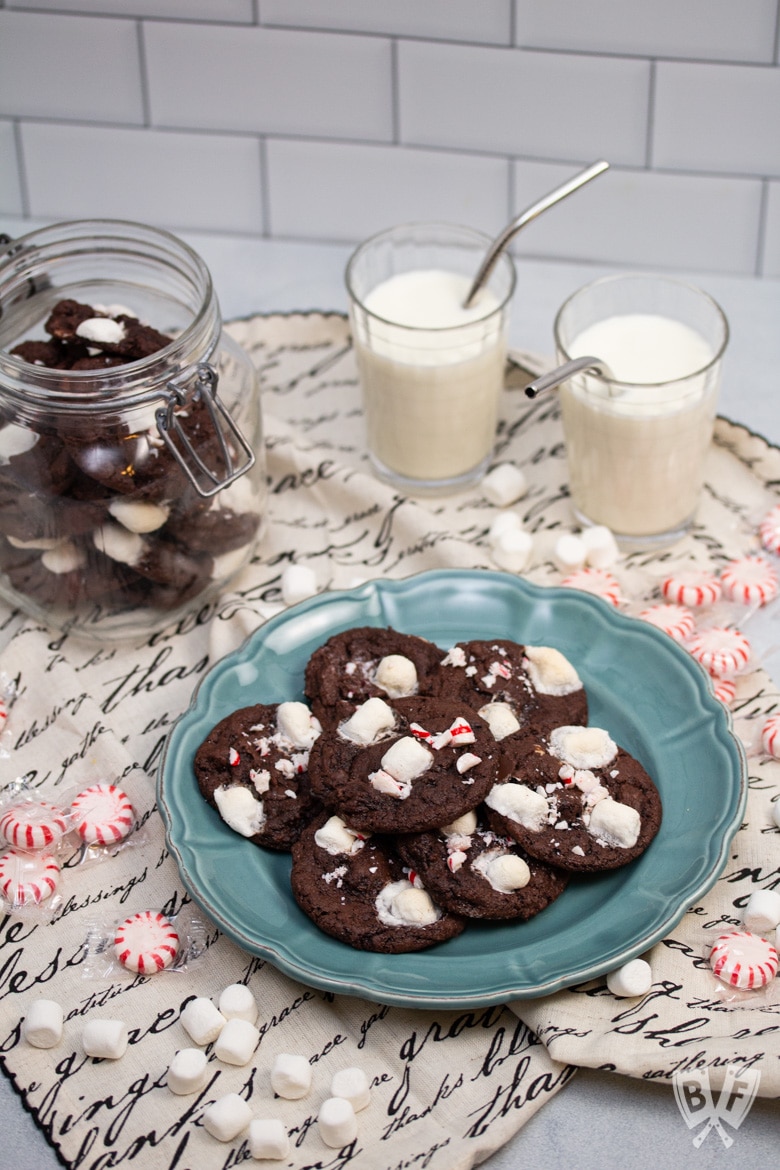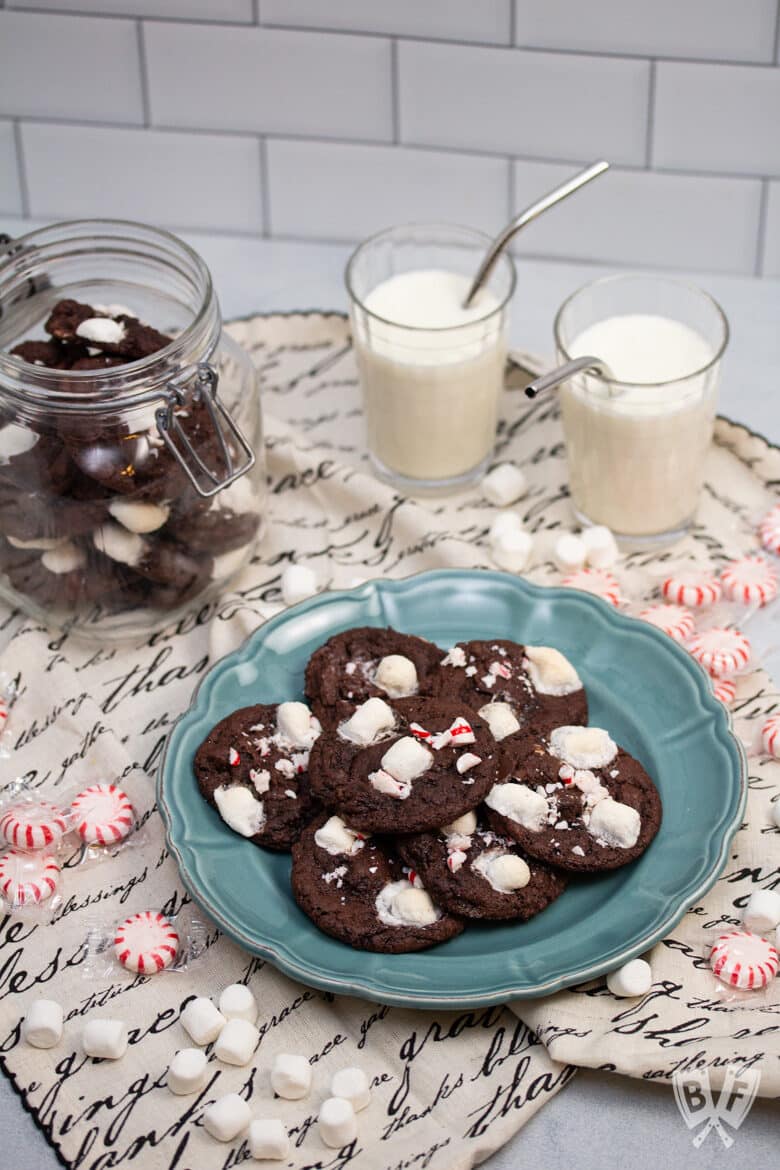 12. Peppermint Hot Chocolate Cookies
Hot cocoa and cookie lovers unite! Peppermint hot chocolate cookies are a festive treat perfect for winter holidays and cookie exchanges.
These cookies are a spin on another favorite recipe, Melt-in-Your-Mouth Buttermilk Chocolate Cookies. They're a great way to use up a partial container of buttermilk and so much fun to make around the winter holidays.
My virtual cooking class participants have really enjoyed these cookies. I have another recipe for a pancake version of them that I've taught several times but have yet to post here on Big Flavors.
There is so much deliciousness in store for the future, and I'm excited to share it with you!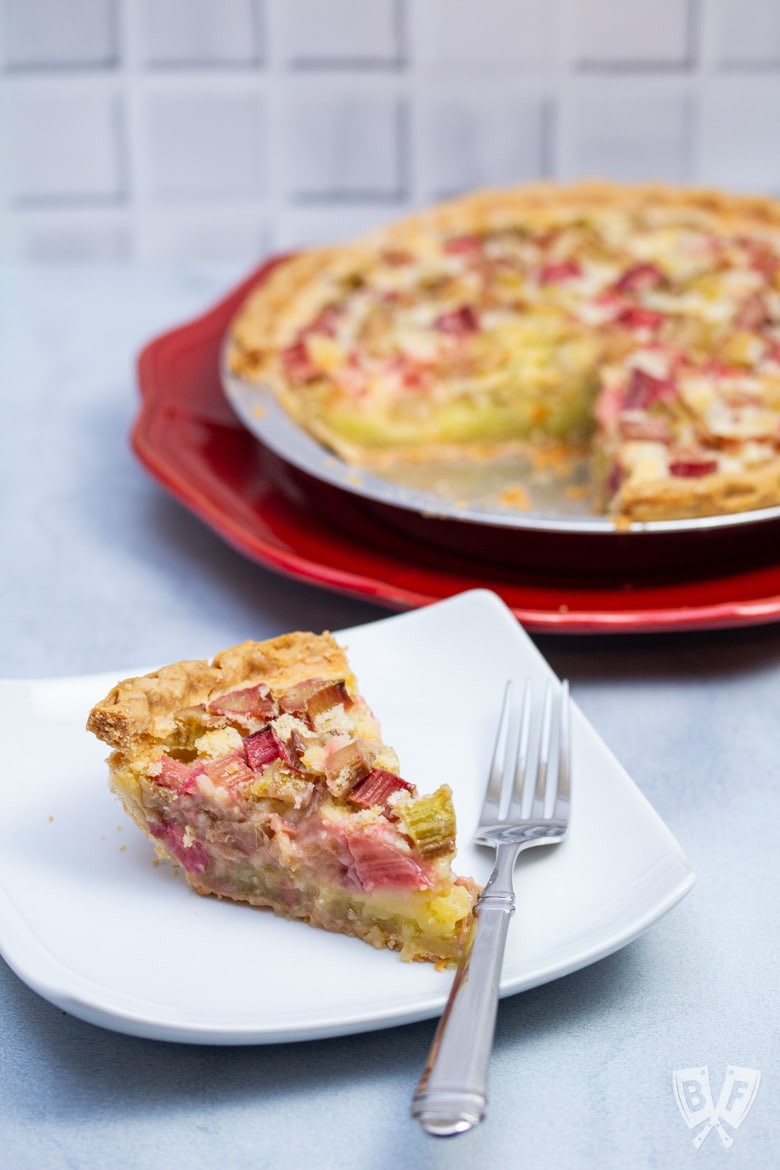 This sweet-tart, custardy pie makes a unique addition to any holiday table. It's a simple make-ahead recipe that's been a family favorite since I was a kid!
If I was hard-pressed to choose my favorite dessert of all-time, it'd probably be this one. It's unlike any other pie I've had, and I absolutely love it.
My mouth waters just looking at the photo!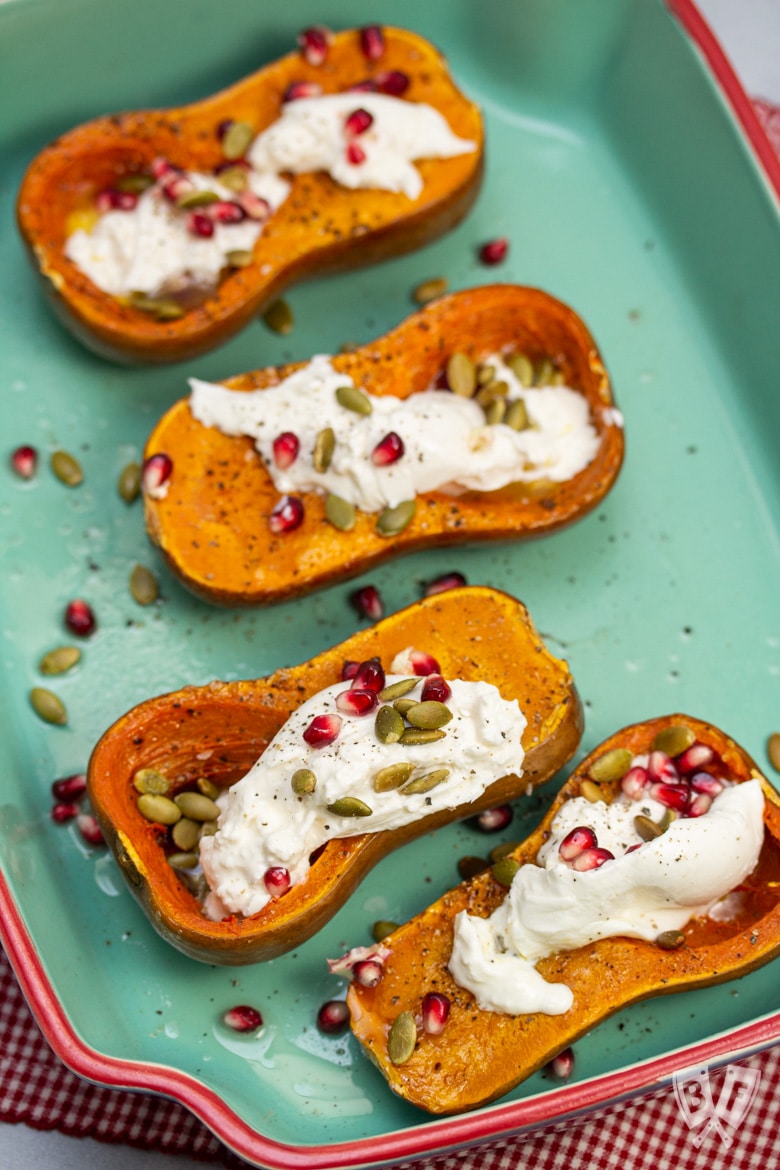 This roasted honeynut squash + burrata recipe is easy enough for a weeknight and elegant enough for your holiday table. A perfect, colorful side dish!
It's like butternut squash's adorable little cousin. The petite size makes for perfect individual portions!
And you know I'll take any excuse to break some burrata cheese over a dish...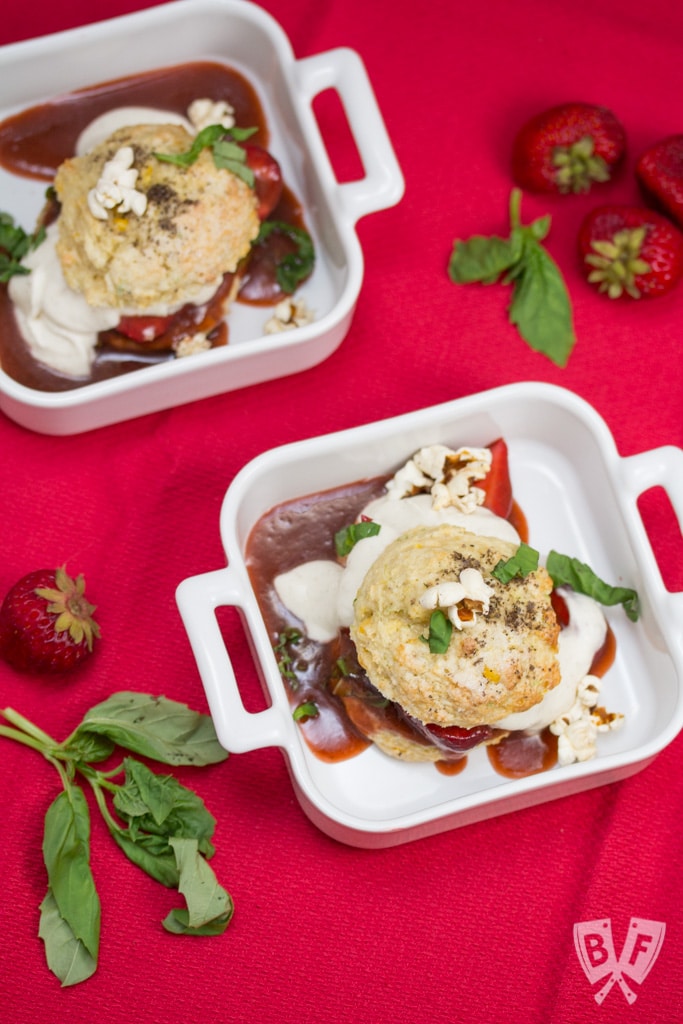 This recipe is one that I learned from Chef Matthew Nolot at his restaurant Tolon in Fort Wayne, Indiana.
I had such a great time with him in the kitchen that day, and watching him create a recipe with ingredients that inspired him at the farmers' market that morning was a real treat.
The combination of flavors in this dish is just outrageously delicious, and the pièce de résistance is the buttered popcorn whipped cream that finishes off the dish.
So, so, SO very delicious!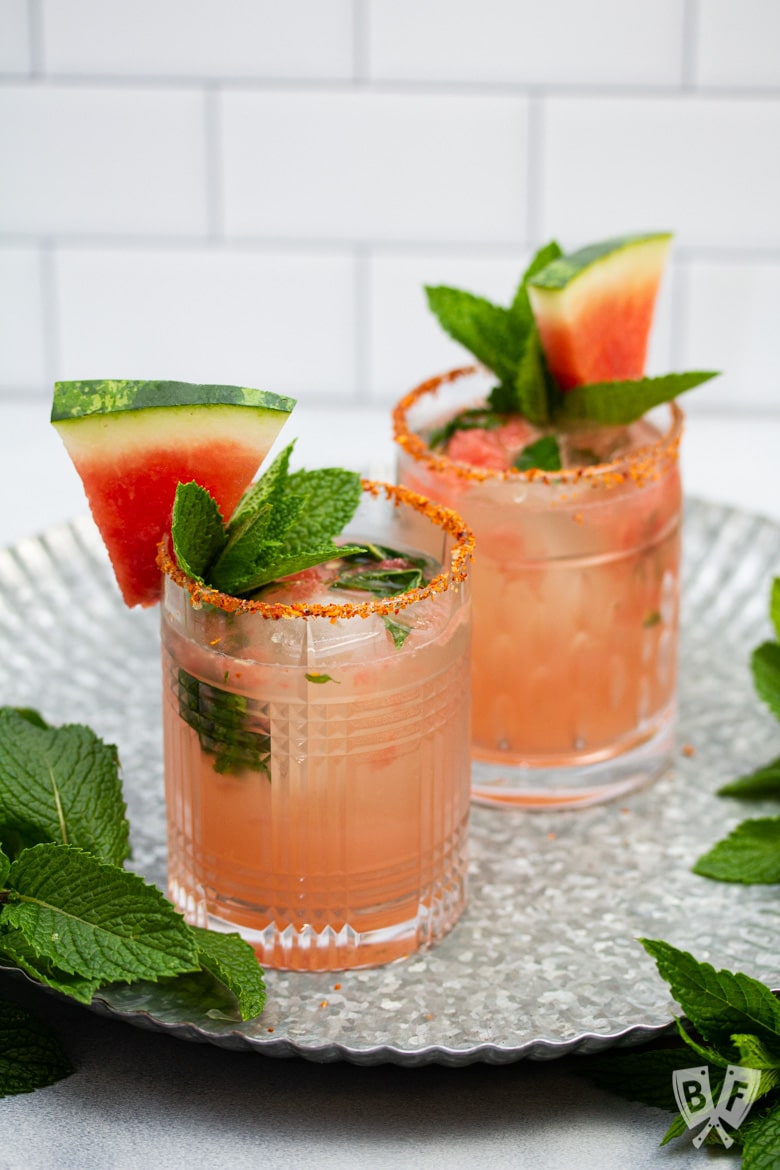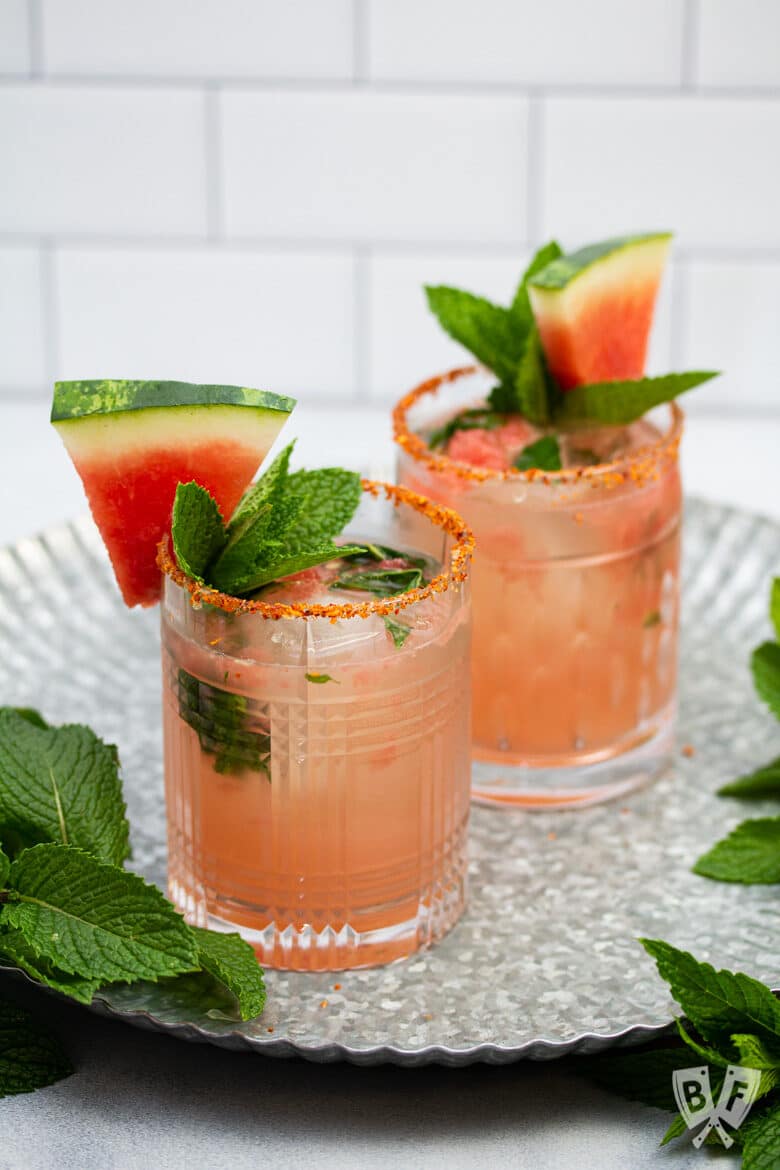 Move over, margaritas! This refreshing watermelon cocktail made with fresh mint, lime, & tequila is the perfect way to cool off this summer.
Wrapping up this sweet 16 celebration with this insanely delicious cocktail that was inspired by a local restaurant last summer.
The post includes a mocktail variation, because something this refreshing shouldn't be exclusively for people who imbibe.
Cheers!
---
And there you have it! 16 of our favorite sweet recipes in celebration of 16 years of Big Flavors. Did your favorite make the list?
I'd like to thank each and every one of you for being on this journey with me. I appreciate every comment, email, DM, class participant, and social media shoutout.
Your support means the world to me. The friendships and conversations I've had thanks to this little venture of mine have been truly wonderful.
---
---
Craving more? Check out my latest posts…