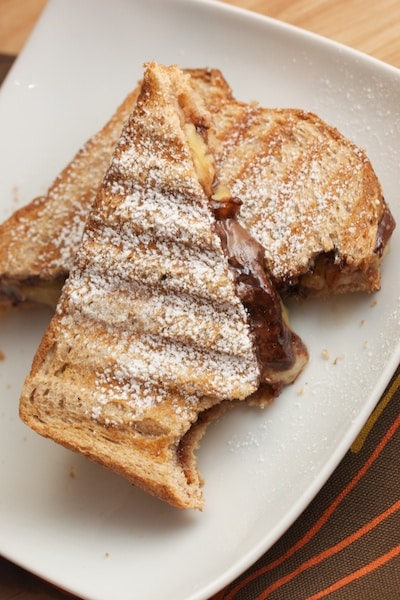 Big Flavors Turns 4! (And A Nutella Banana Panini)
This post may contain affiliate links. Thank you for supporting the brands that keep me creative in my tiny kitchen!
Wow. I can't believe that I've been taking photos of everything I cook for 4 whole years now. It seems kinda crazy, but it's been such a wonderful experience for me.
My cooking skills have improved, my photography skills have improved, and I've met tons of great people along the way.
Thanks to everyone for making this obsession of mine so fulfilling!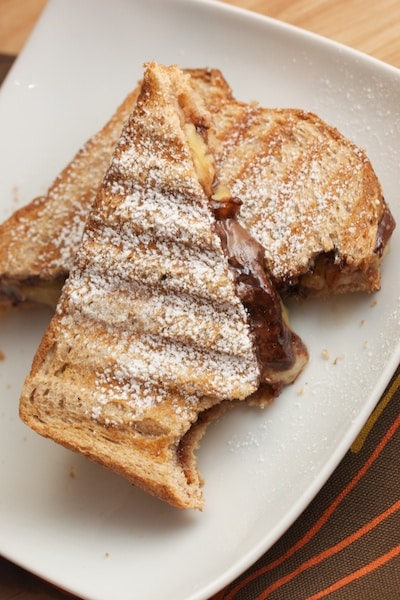 Dino made this fantastic dessert – one of our favorites!
But really, how can you go wrong with a sandwich that consists of grilled, melted Nutella with bananas smushed inside?
He even dusted it with powdered sugar to make it extra pretty…but that didn't stop us from devouring it in about 30 seconds flat!
Check out my latest posts…
Note: This post includes affiliate links for items that I genuinely enjoy. Big Flavors will receive a tiny commission from purchases made through affiliate links on this site at no added cost to you. This allows us to cover site-related expenses and helps to keep us cooking up a storm!