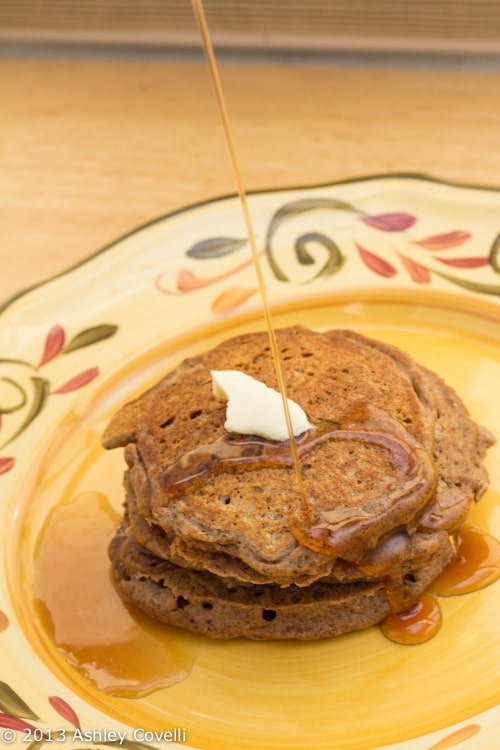 This post may contain affiliate links. Thank you for supporting the brands that keep me creative in my tiny kitchen!
I love living with a guy who will gladly honor my random breakfast requests when he has the day off. Exhibit A: this morning, I saw that it was National Pancake Day, so I suggested we go out for pancakes. He told me we could save money if he makes pancakes instead, and asked what kind of pancakes I wanted. I said "autumnal" because he has made some awesomely-spiced pancakes before, and they were the perfect way to start out the season.
I asked him to keep track of what he added this time, so I could add it to the blog. These gingerbread pancakes were awesome– nice and warmly spiced, perfect with a little butter and real maple syrup. Our son gobbled up 3 of them!
This time around, they reminded me of gingerbread, so that's what I'm calling them. He split up the recipe below into regular whole wheat buttermilk pancakes with a list of autumn spices (to be whisked into the dry ingredients) if you want to make them wonderfully seasonal. Yum!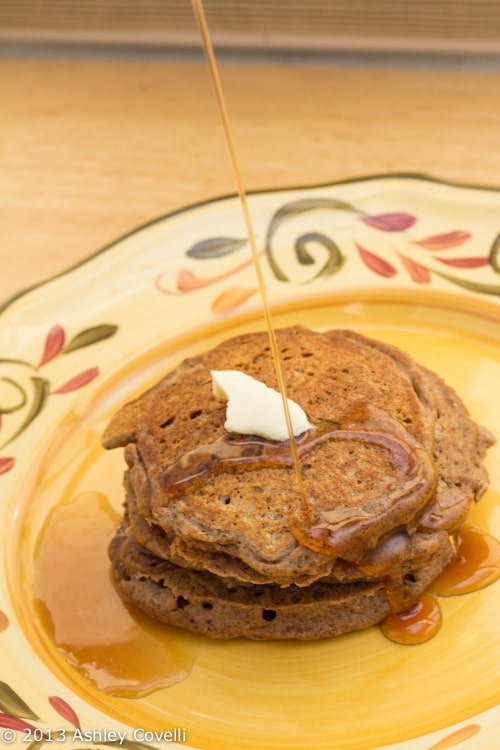 Follow the directions for our favorite Buttermilk Pancakes and use the additions below:
Gingerbread Pancakes Spice Mix
1 teaspoon ground cinnamon
1/2 teaspoon ground nutmeg
1/2 teaspoon ground cloves
1/2 teaspoon ground allspice
1/2 teaspoon ground mace
1/4 teaspoon ground ginger
Big Flavors Rating: 5 Stars