This post may contain affiliate links, which won't change your price but will share some commission.
I love sweet-and-sour cucumbers. Whenever we go to a Thai restaurant, I pretty much eat all the cucumbers that come on the side, and drink up the juice afterward before I even start my main course. Sometimes I let Dino eat a few, too. So putting something like this together at home is nice, because I can make a lot and then I have enough to share. You know, because I'm generous like that 😉 This is a super quick way to make a crisp and tangy accompaniment for any meal. It was great!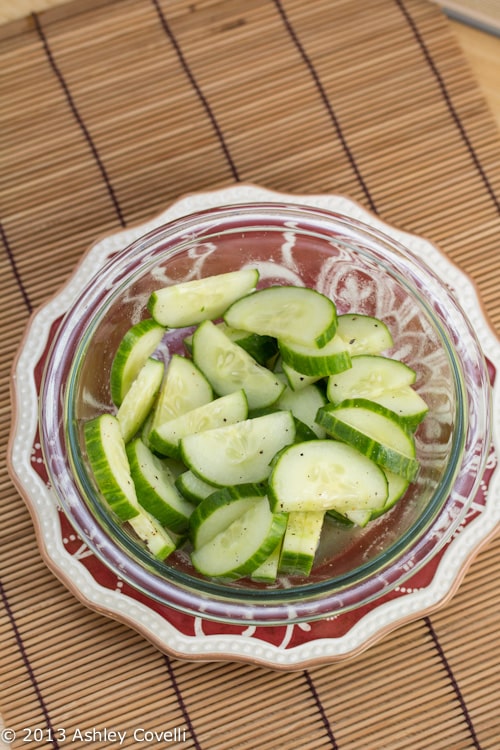 Sweet-and-Sour Cucumbers
Ashley Covelli
1 English cucumber, cut in half lengthwise and sliced
2 tablespoons rice vinegar
1 tablespoon lime juice
1 tablespoon honey
1 teaspoon sesame oil
kosher salt and freshly cracked black pepper, to taste
In a bowl, whisk together rice vinegar, lime juice, honey, sesame oil, salt and pepper. Add cucumber slices and stir to coat. Let sit for at least 10 minutes, stirring occasionally. Serve.
Big Flavors Rating: 4 Stars