This post may contain affiliate links, which won't change your price but will share some commission.
When we grilled a whole chicken a few days ago, I asked Dino to throw on a pack of hot dogs at the end to save for dinner the following evening. I wanted to try out one of the ideas from an awesome column on fun, healthy hot dog toppers that add less than 100 calories from the newest issue of Cooking Light.
And my, oh my, were they puuuuurdy!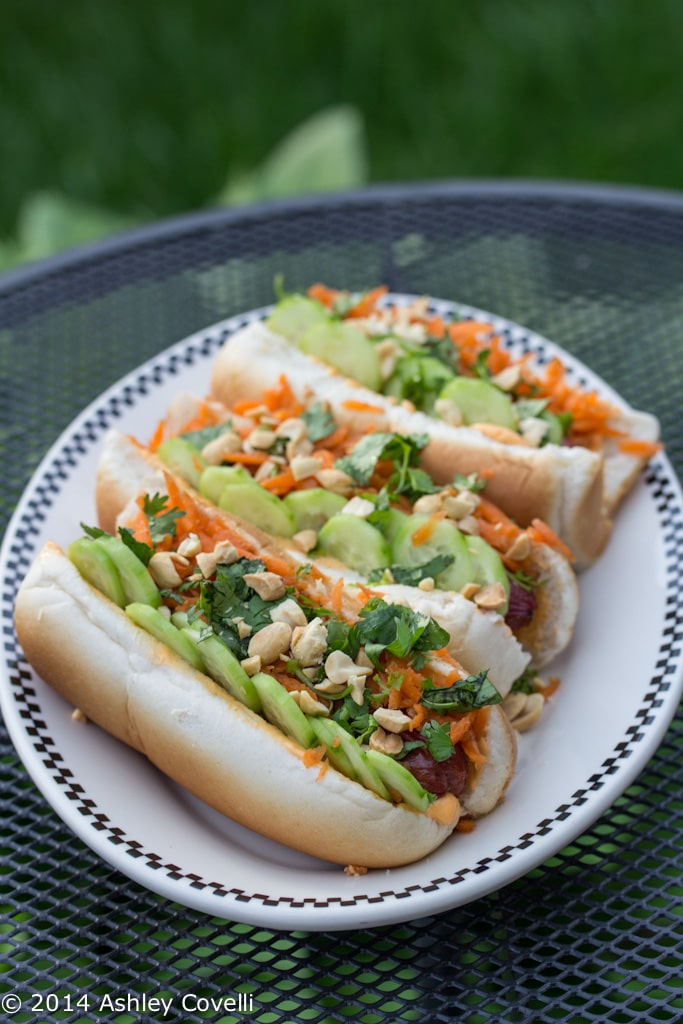 I'm a big fan of Vietnamese cuisine, and I love this short-cut spin on a traditional Banh Mi. And I'm totally in love with the flavor of the Applegate Natural Uncured Hot Dogs - they're my new go-to brand. I haven't tried any of their other flavors yet, but these ones are definitely delicious, and organic. Hot dogs don't have to be "mystery meat" anymore - hooray!
This topper combo was spicy, crunchy, tangy, and refreshing all at the same time. I scaled the recipe up and stashed the toppings in the fridge and was able to enjoy these for a few days. Delicious!
I'm looking forward to trying out some more creative hot dogs this summer. Thanks for the inspiration, Cooking Light!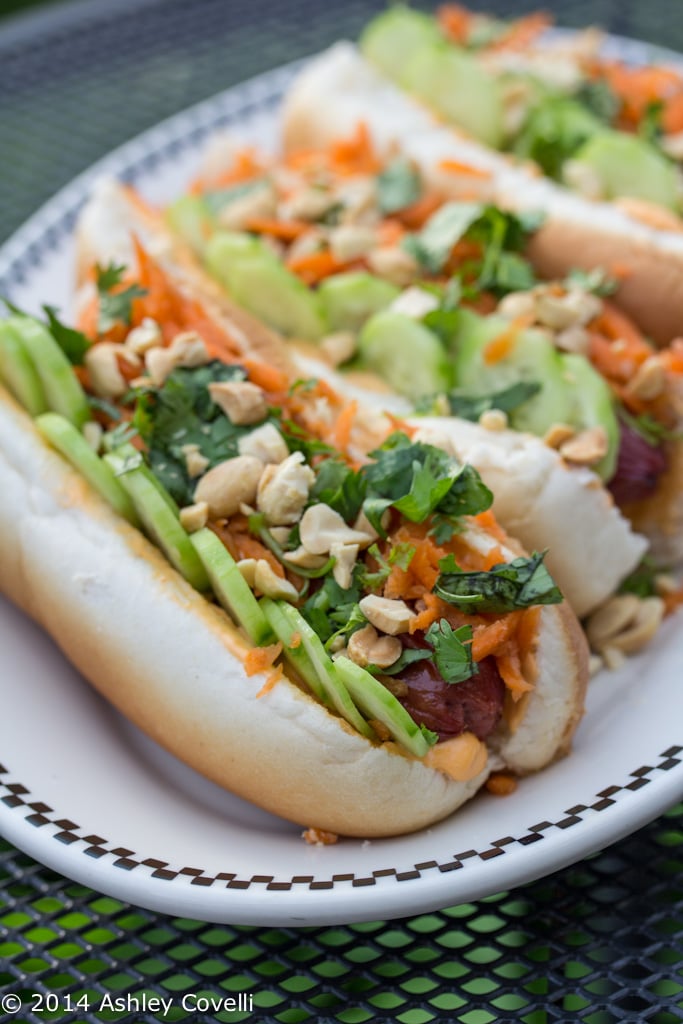 Banh Mi on a Bun Hot Dog Topper
Cooking Light June 2014
2 teaspoons canola mayonnaise
¼ teaspoon Sriracha
2 tablespoons grated fresh carrot
2 tablespoons thinly sliced peeled cucumber
1 tablespoon fresh cilantro
2 teaspoons chopped dry-roasted, unsalted peanuts
Mix canola mayo with Sriracha, carrot, cucumber, cilantro, and peanuts.
Big Flavors Rating: 4 Stars