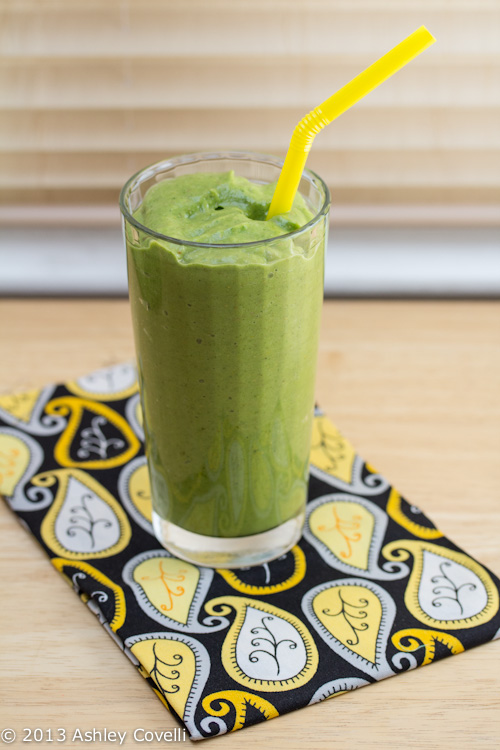 Mango, Kale, Avocado, Cucumber Green Smoothie
This post may contain affiliate links. Thank you for supporting the brands that keep me creative in my tiny kitchen!
I found some champagne mangos on sale at the store this week, and I thought they would be a great addition to a smoothie. I loved using kale as a super hearty and healthy base for the smoothie I made yesterday, and I loved the creaminess that the avocado added, so I used those ingredients again, too. This time, I also added some cooling cucumber and some parsley. The addition of ice made it much better this time around. I think I'll use this method from now on. It was just cold enough without being too much like a shake. I really enjoyed this smoothie! It makes about a glass and a half for me, which is perfect since my son sucks down about 1/3 of it haha!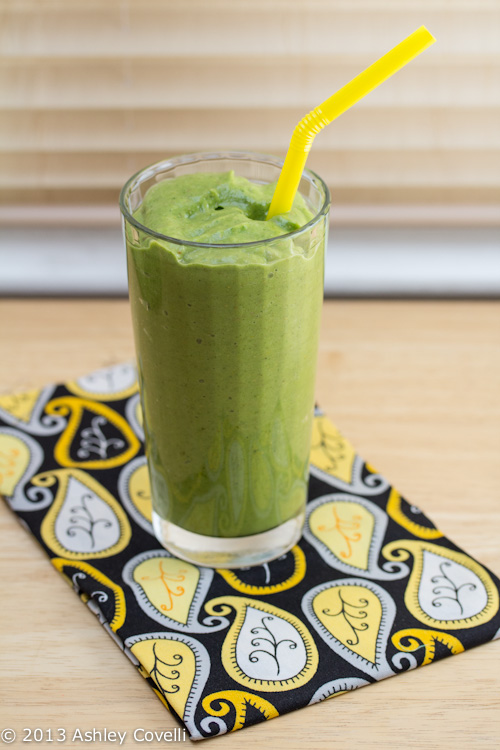 Mango, Kale, Avocado, Cucumber Green Smoothie
Ashley Covelli
1 cup ice
Cold water
1/2 cup diced mango
2 cups kale, loosely packed
1/2 avocado
3/4 cup cucumber, roughly chopped
small handful fresh parsley (about 2 tablespoons)
1 tablespoon flax seeds
1 tablespoon bee pollen
1 tablespoon local wildflower honey
Put ice in a measuring cup. Pour in water until it reaches the 1 cup line. Pour into blender, along with the rest of the ingredients. Blend until smooth. Enjoy!
Big Flavors Rating: 4 Stars