This post may contain affiliate links, which won't change your price but will share some commission.
It's been a whirlwind of a year here in my tiny kitchen. I've made a ton of new recipes, created a lot of originals including a dish inspired by one of my all-time favorite movies, a salad that I named after a classic rap album, and a pie with a seriously swoon worthy lattice. I also started cooking a new (to me) fish, had a lot more fun with my Supper Club and participated in the Great Food Blogger Cookie Swap.
I've had the opportunity to work with a lot of brands, both new and old favorites this year, and am looking forward to more of that in 2015. And I'm still in awe of the amazing, celebrity chef studded experience I had at the FoodNetwork NYC Wine & Food Festival Blue Moon Burger Bash.
As the end of 2014 draws near, I want to take a moment to reflect on the most delicious food to come out of my kitchen this year. So without further ado, here are the top 10 recipes from 2014, based on popularity with my readers: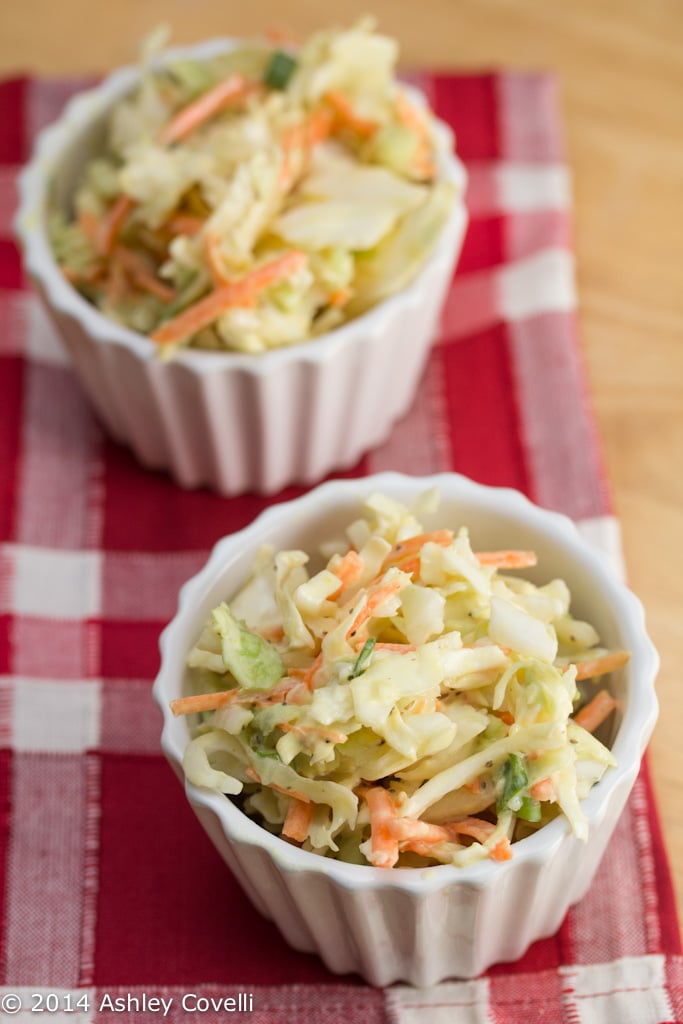 #10: Greek Yogurt Mustard Cole Slaw - this slaw was something I created for Stonyfield as an accompaniment to a Crockpot BBQ Beer Chicken (which happens to be number 8 on this top 10 list). I wanted to make a tangy slaw that wasn't heavy, and fat free Greek yogurt did the trick!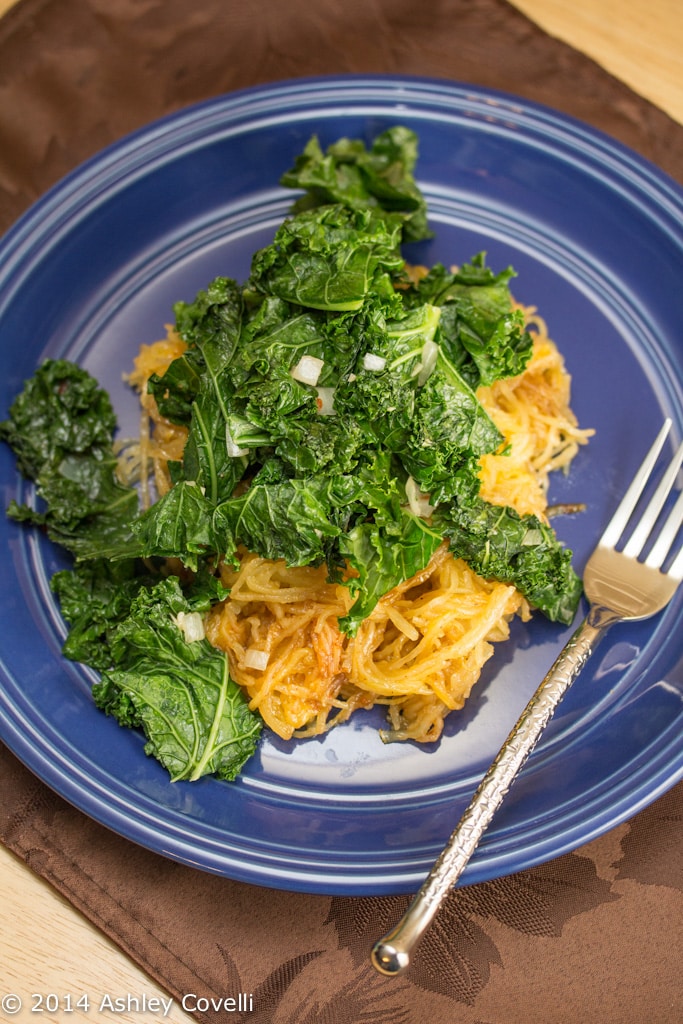 #9: Roasted Spaghetti Squash and Kale - this was the spaghetti squash recipe that led me to my "a-ha!" moment with scraping the squash in a specific direction to get the nice strands of "spaghetti" instead of a pile of squash flavored mush. And it was delicious, too. Score!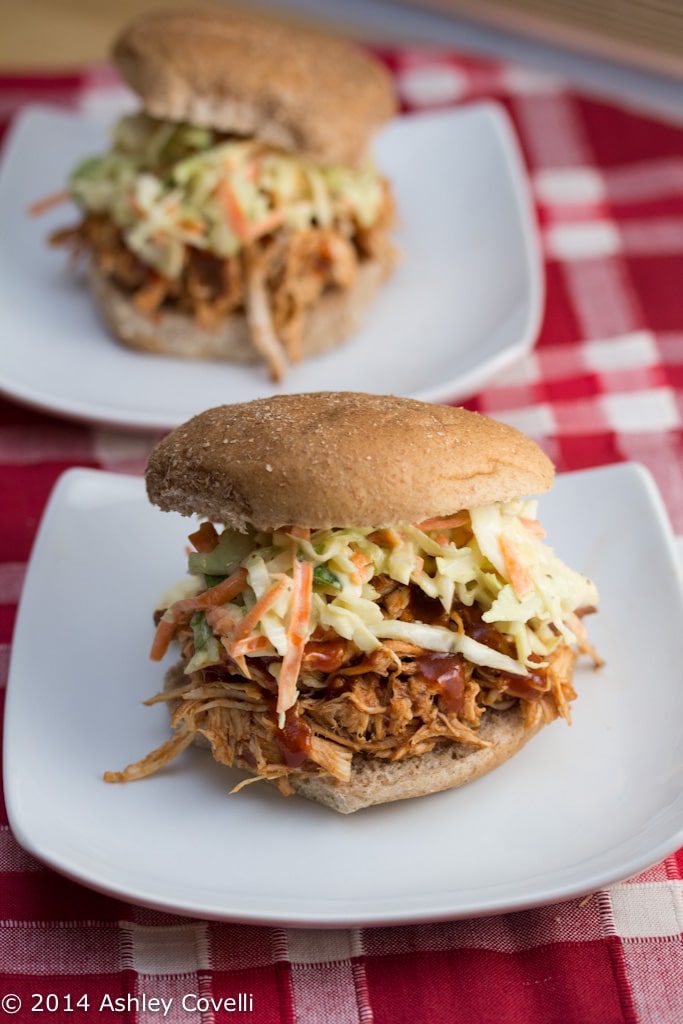 #8: Crockpot BBQ Beer Chicken - I feel like slow cooker recipes can be hit or miss a lot of times, and I definitely had a few misses this year, but this one was a MAJOR hit. This is sloppy, delicious comfort food, especially when you pile up a bunch of my Greek Yogurt Mustard Cole Slaw from #10 above. Yesssss.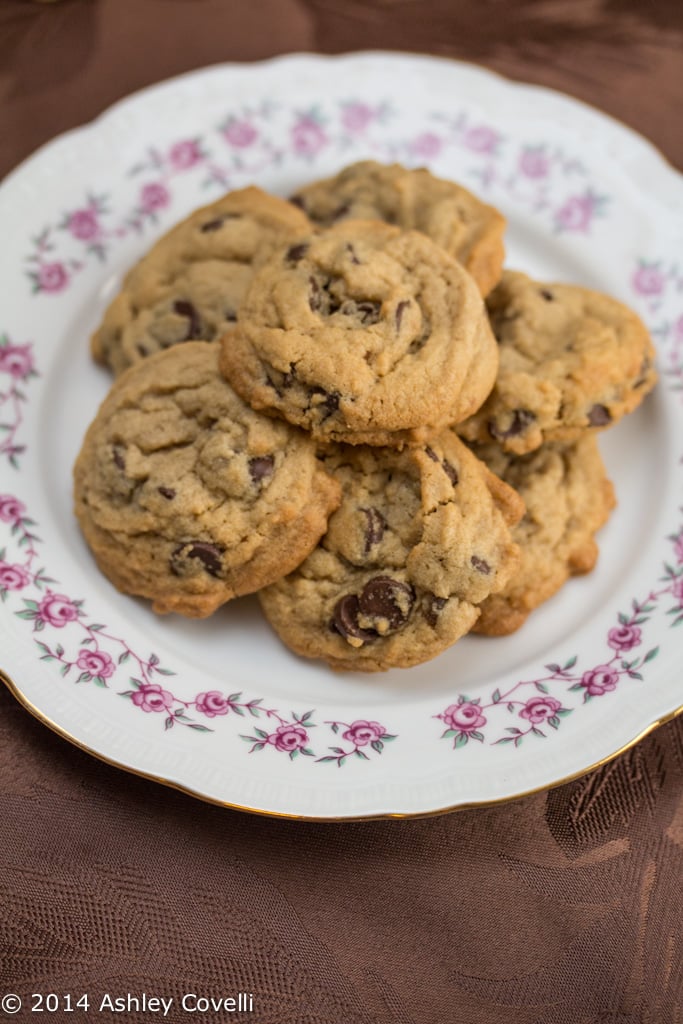 #7: Chewy Peanut Butter Chocolate Chip Cookies - these cookies were a HUGE hit at a game night I had at my house. They disappeared in no time, and I've been getting bribes requests for another batch ever since. Chocolate and peanut butter are ALWAYS a good idea!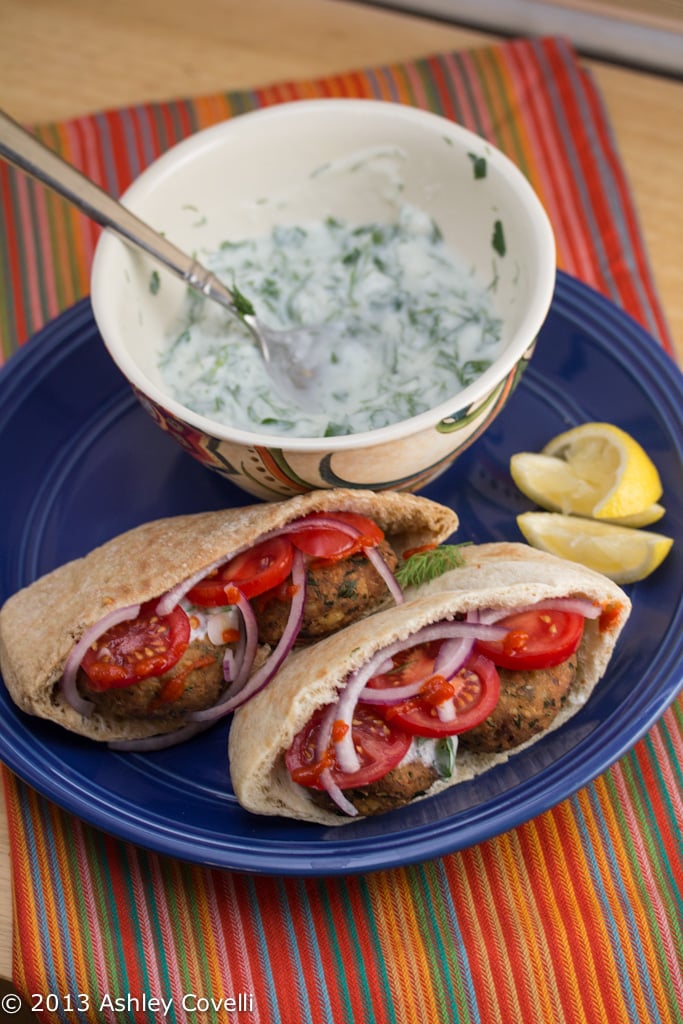 #6: Falafel with Yogurt-Herb Sauce - I'm not gonna say that I make the best falafel out there, but I will say that I've never had one out at a restaurant that was anywhere near as tasty as this recipe. Ever. I don't even bother. They are soooooo good. I can't even explain the involuntary noises and facial expressions that me and my husband make while eating them... it's just... better for us to enjoy alone where nobody will judge us. Food heaven, pure and simple.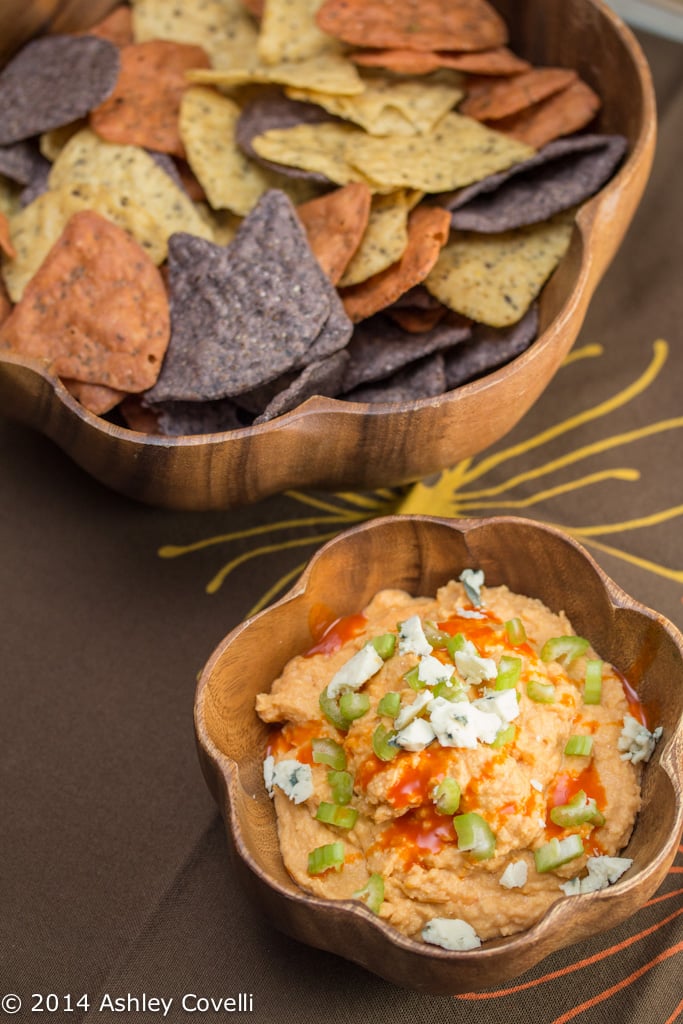 #5: Buffalo Chickpea Dip - why choose between buffalo wings and hummus when you can have the best of both worlds? This dip is spicy, creamy, crunchy and delicious. It's sure to be a hit at your next Superbowl party.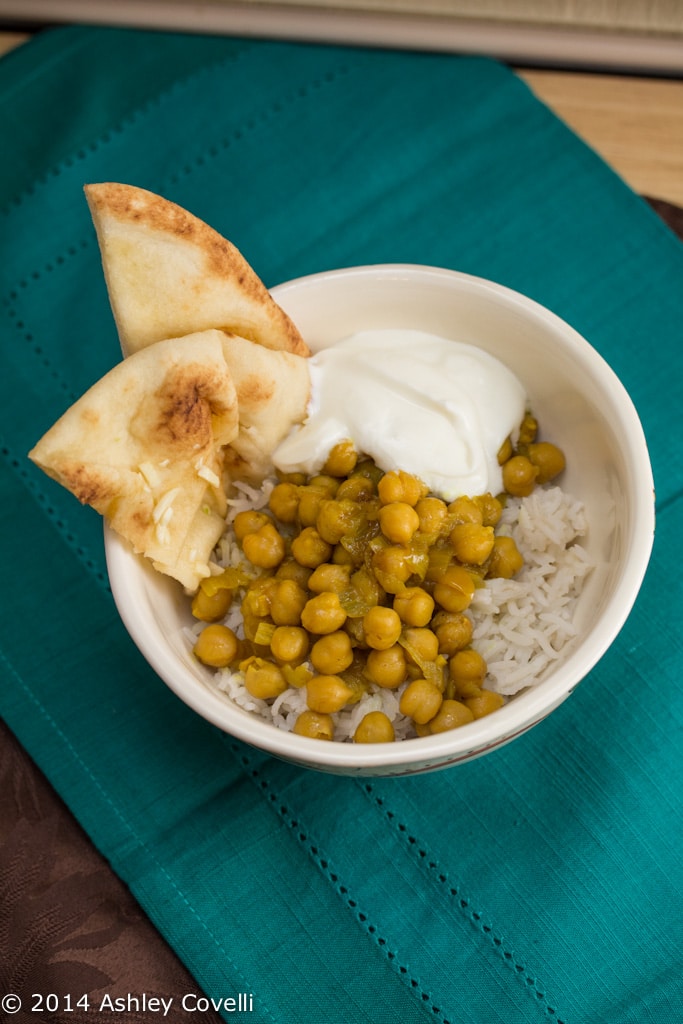 #4: Slow Cooker Indian Chickpea Curry - this simple, tasty curry has options for preparing it in the slow cooker, pressure cooker or on the stovetop. We enjoyed it paired with garlic naan and plain yogurt. It's great cold weather comfort food.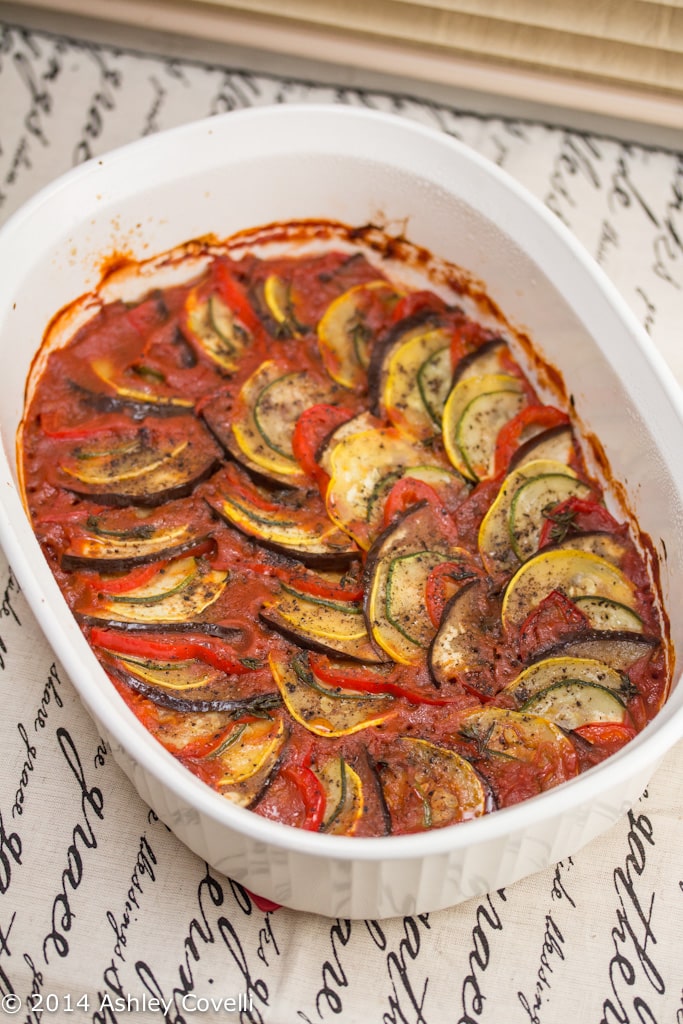 #3: Ratatouille's Ratatouille - this was hands-down one of the tastiest recipes we've ever made. It's beautiful, healthy and totally impressed our Supper Club. It was so good we made it again the next day. And it was inspired by an a super cute movie!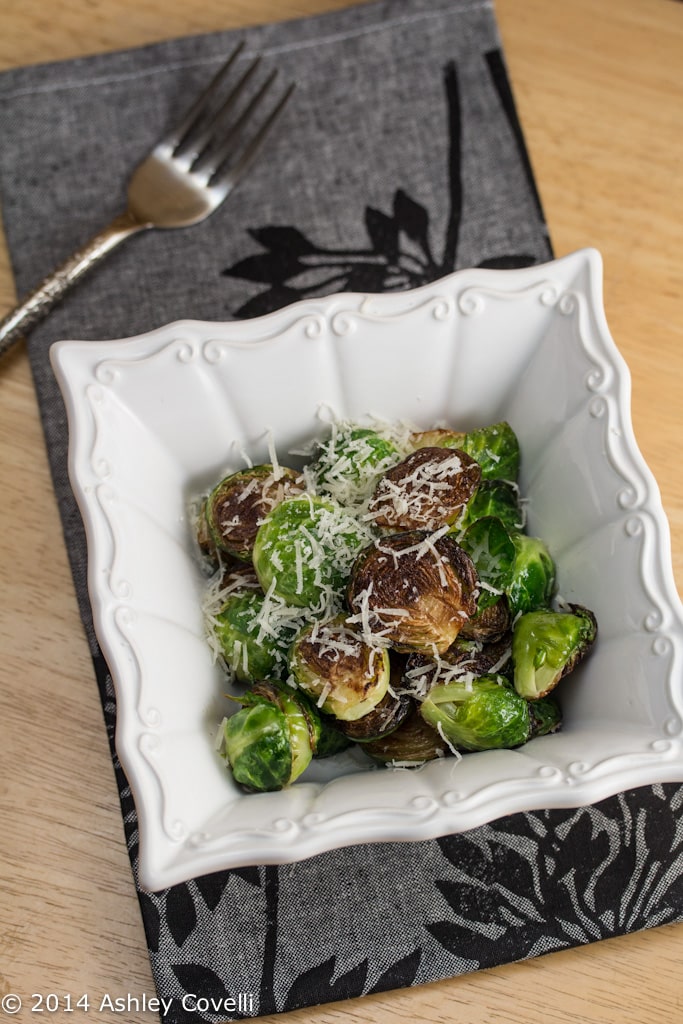 #2: Brussels Sprouts in Garlic Butter - this recipe proves that you don't need to be afraid of Brussels sprouts. They can be simple, elegant and absolutely delicious. Plus, breaking out the cast iron skillet and some Parmesan cheese never hurts!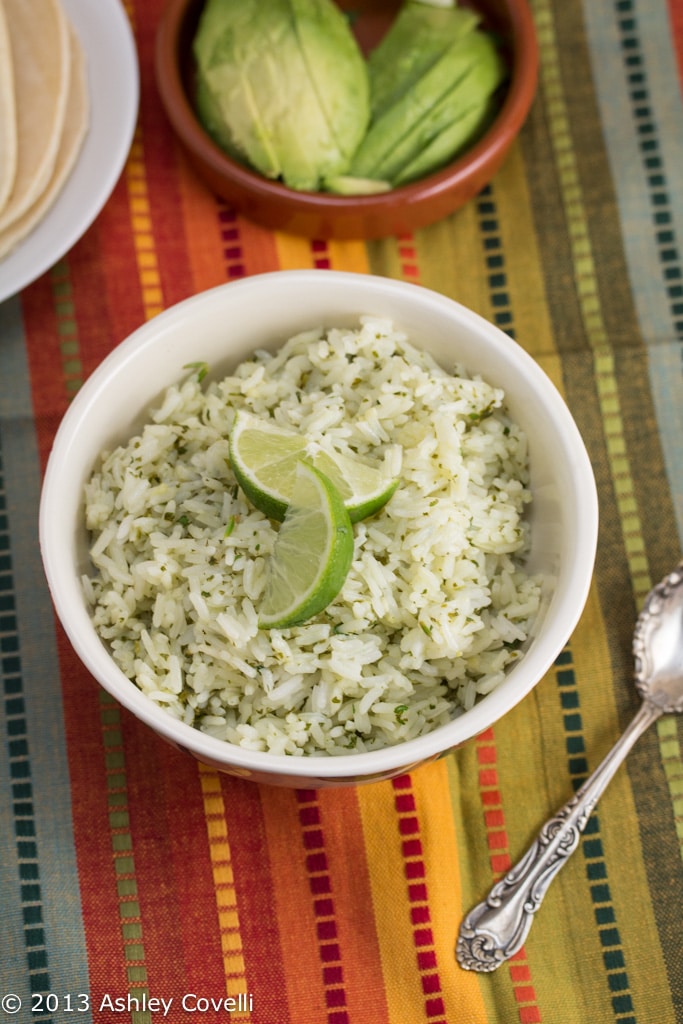 #1: Cilantro-Lime Rice - I'm down for Taco Tuesday any day of the week, and this rice went beautifully with the Cilantro and Lime Fish Tacos with Cilantro and Lime Crema that I made to ring in the new year at the end of 2013.
Thanks again to everyone who reads, comments and/or drools over the things I post here in my tiny kitchen. I appreciate all of the support, questions, suggestions and food discussions that we've had over the last several years. Hope you all have a safe,  happy and healthy end of 2014, and I look forward to many more delicious adventures in 2015!
Was your favorite showcased here? Is there something that you haven't seen over on Big Flavors from a Tiny Kitchen that you'd like to see in the new year? Drop me a note in the comments – I'd love to hear your suggestions!
Miss last year's roundup? Here are the Top 10 Recipes of 2013.