This post may contain affiliate links, which won't change your price but will share some commission.
A lot of people talk smack about Brussels sprouts. A lot of them have only had sad, overcooked, bland sprouts. It's a shame, really.
Because when they're done properly, Brussels sprouts are one of the tastiest foods around!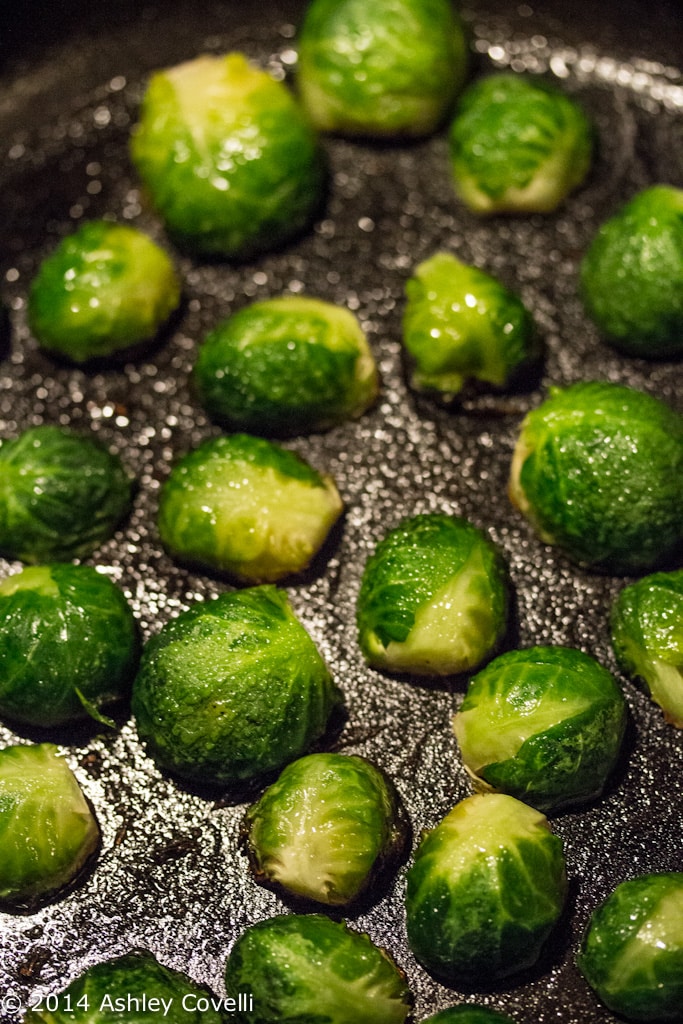 This is a quick and simple recipe that is absolutely delicious. I broke out the cast iron Dutch oven to make these, which gave them an extra bit of crispiness on the cut side that may not have been quite as good with a standard skillet. That caramelization was so, so wonderful. It's the stuff Brussels sprouts dreams are made of.
These are garlicky and highly addictive. It was definitely only 2 servings in my house. I'll make these again for sure!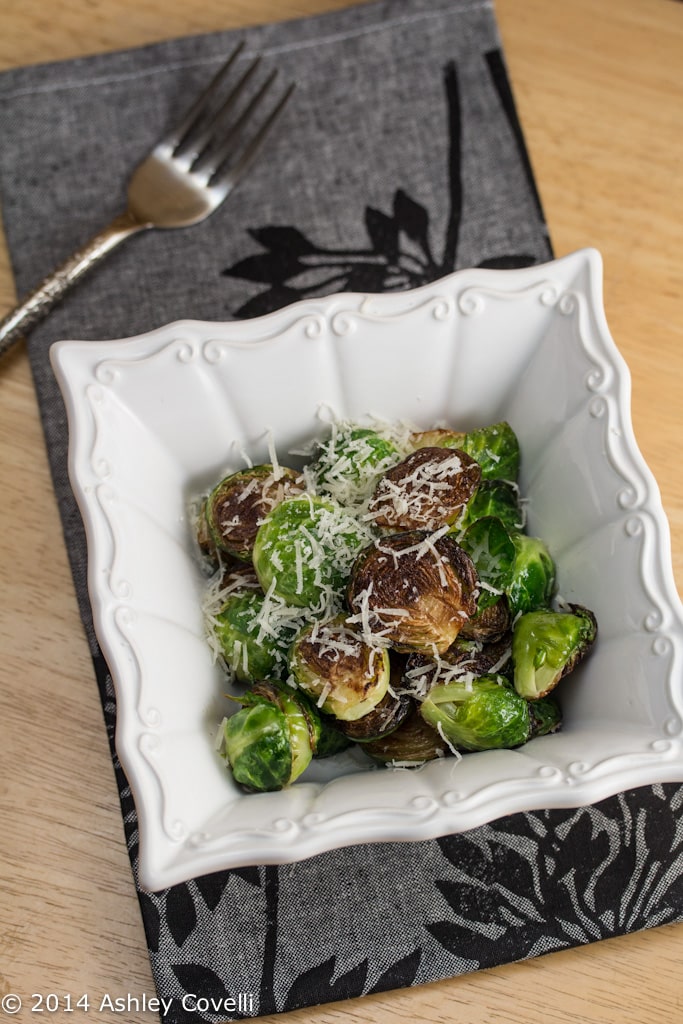 Brussels Sprouts in Garlic Butter
Joy of Cooking (via food.com - Tracy K.)
Total Time: 25 mins
Prep Time: 10 mins
Cook Time: 15 mins
Servings: 2-4
Tracy K's Note:
This is a recipe from Joy of Cooking... totally changed my mind about Brussels Sprouts! It's imperative that you use fresh sprouts, the texture would be way off with the frozen ones.
15 Brussels sprouts, halved lengthwise
1 ½ tablespoons butter
1 ½ tablespoons olive oil
3 cloves garlic, smashed with the flat of a knife
freshly grated parmesan cheese (optional)
salt and pepper
1. Melt butter and olive oil in a medium skillet (over medium-high heat) until butter is foamy.
2. Reduce heat to medium, add smashed garlic and cook until lightly browned.
3. Remove garlic and discard.
4. Add sprouts cut side down, cover, and cook without stirring on medium-low heat 10-15 minutes or until tender when pierced with a knife.
5. The cut side of the sprouts should get nice and browned, with a nutty, buttery flavor enhanced by garlic.
6. Top with freshly grated parmesan and salt& pepper to taste.
Big Flavors Rating: 4 Stars