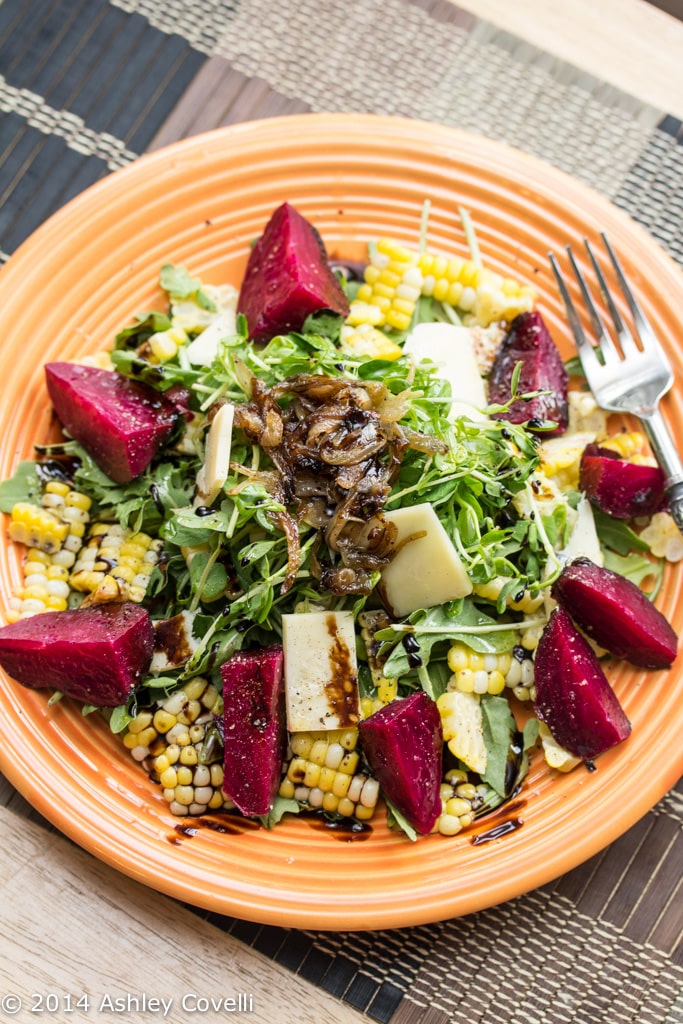 Straight Outta Comté Leftover Salad
This post may contain affiliate links. Thank you for supporting the brands that keep me creative in my tiny kitchen!
I've been piecing together odds and ends that are hanging out in the kitchen to make fun lunchtime salads lately. It's been fun and challenging… and delicious!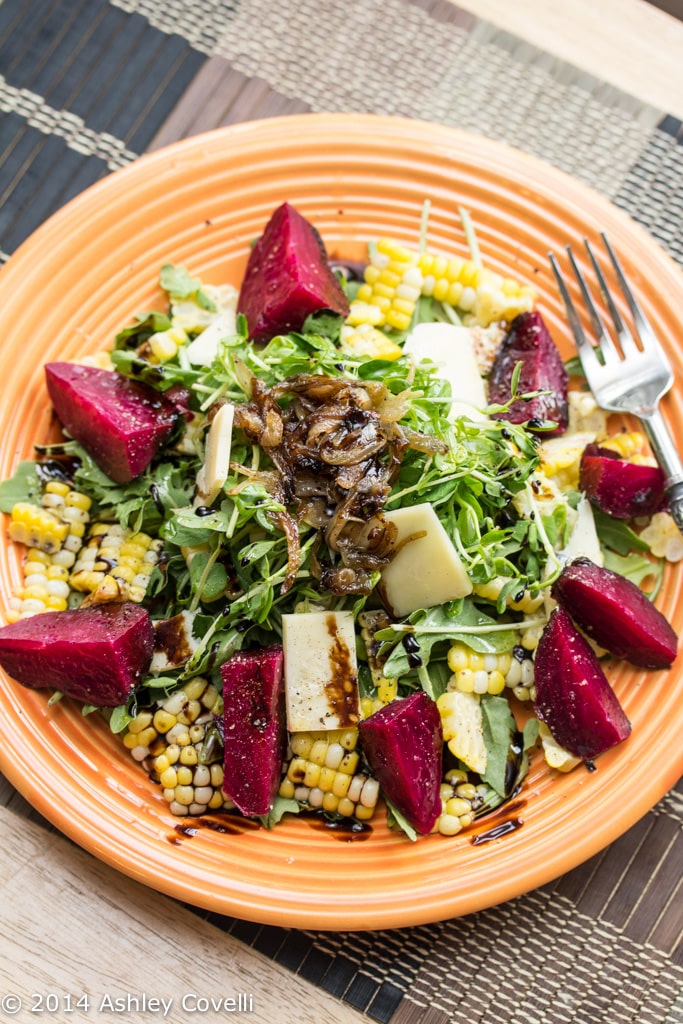 For this salad, I piled some baby arugula and pea shoots on a plate and topped them with Slow Cooker "Roasted" Beets, leftover grilled sweet corn, some of the caramelized onions from the Sockeye salmon dish I made the night before, slices of Comté cheese, a sprinkle of gray salt, freshly cracked black pepper, a good extra-virgin olive oil and aged balsamic.
It was bright and colorful and delicious! And I made myself laugh when I came up with the name for it, so that's always a bonus, right? 😉
Big Flavors Rating: 4 Stars