This post may contain affiliate links, which won't change your price but will share some commission.
It's been proven time and time again that peanut butter and chocolate are a match made in heaven. But science is all about experimenting and trying new things to see if you get consistent results, right?
Clearly I'm not a scientist. That's just how I rationalize the obscene amount of these cookies (both baked and in dough form) that I consumed.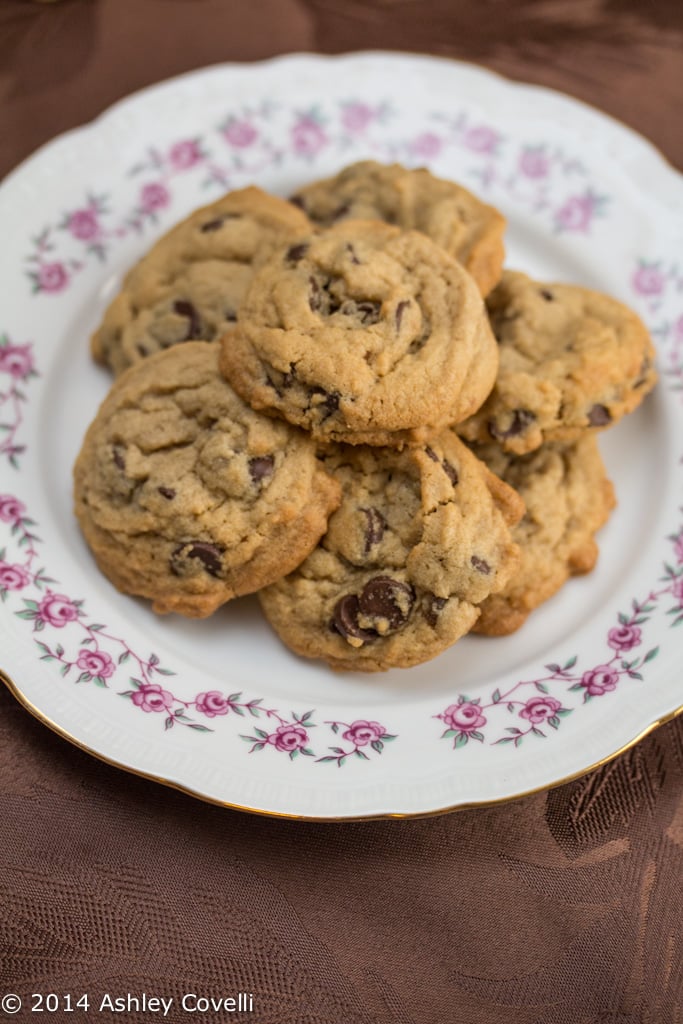 These little beauties are knock-your-socks-off amazing. Seriously. I made them for a group of friends who came over for a game night, and they were a HUGE hit.
I used a small scoop and got just short of 4 dozen cookies out of this recipe. They were bite-sized and beyond delicious. This entire tin disappeared in the blink of an eye.
These were definitely some of the best cookies I've ever made. Soft and chewy with melty chocolate chips, plus the creamy peanut butter flavor throughout. Just awesome. You need these cookies in your life - immediately!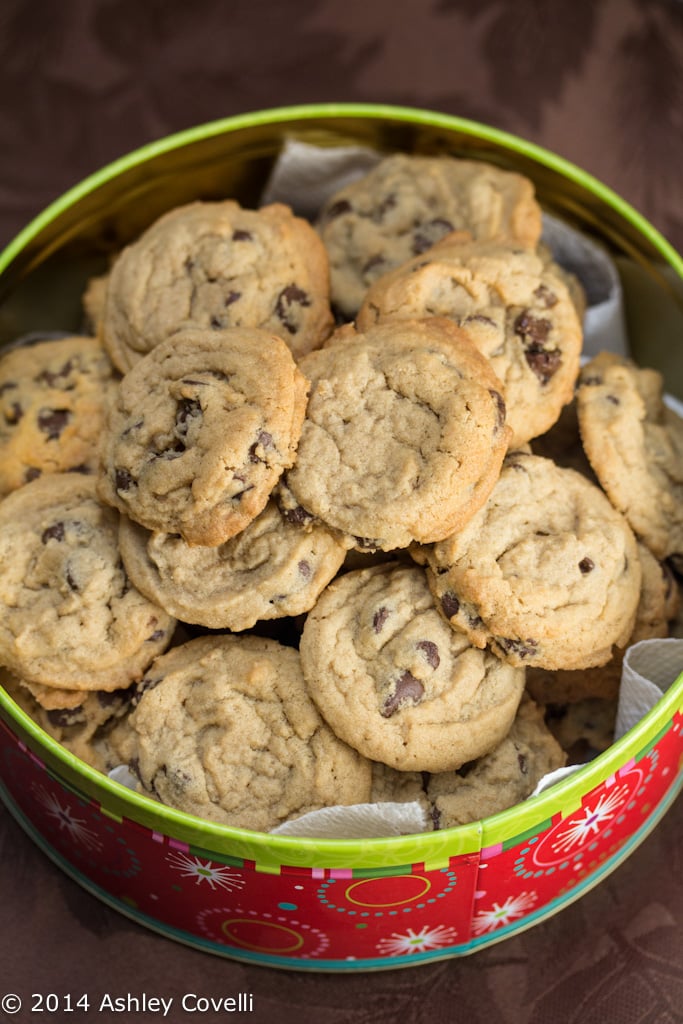 Chewy Peanut Butter Chocolate Chip Cookies
Confections of a Foodie Bride (Slightly adapted from The Pastry Queen)
1 stick butter, at room temp
½ cup smooth peanut butter
½ cup dark brown sugar
½ cup granulated sugar
1 egg
1 teaspoon vanilla
1 cup flour
½ teaspoon baking soda
½ teaspoon salt
1 ½ cups chocolate chips
Preheat oven to 375 and line a baking sheet with parchment or a baking mat.
Cream the butter and peanut butter on medium high for 1 minute.
Add sugars and beat at med-high for another minute. Add egg and vanilla and mix until smooth.
Add flour, baking soda and salt on low speed until thoroughly combined. Mix in chocolate chips (the dough will be quite soft).
Chill dough for 15-20 minutes.
Drop the dough by the small scoopfuls onto a lined baking sheet.
Bake for 10-12 minutes until edges are golden brown. For a crispier cookie, allow the entire cookie to brown. Let cookies cool on baking sheet for 10 minutes and then transfer to a rack to cool completely.
Yields: ~24 cookies
Estimated time: 45 minutes
Big Flavors Rating: 5 Stars