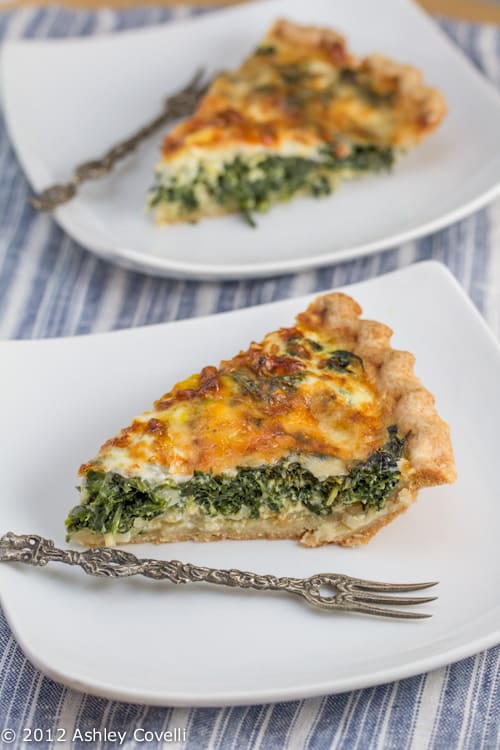 Spinach and Cheese Quiche
This post may contain affiliate links. Thank you for supporting the brands that keep me creative in my tiny kitchen!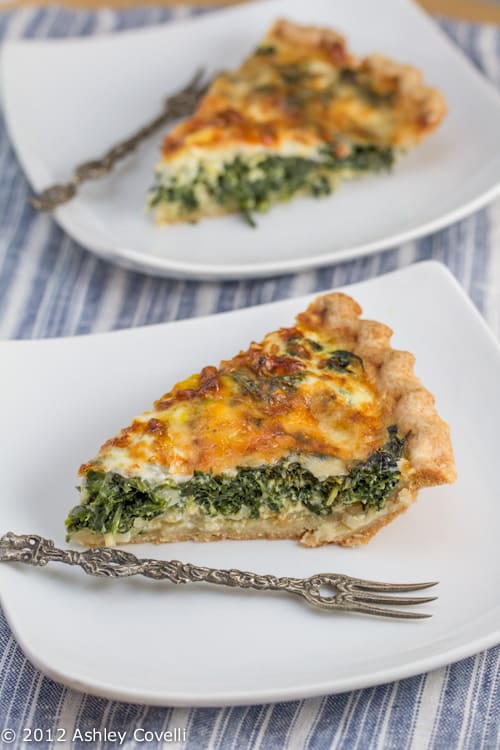 I wanted to surprise Dino with one of his favorite things for dinner tonight, and it's something that I don't think I've made before – quiche. It seems like it would be difficult, but it really is super easy. The only issue I ran into was that I had too much of the egg/milk mixture to fit in the pie shell. Maybe next time I should use a deep dish pie crust. That, or just cut back the eggs and milk a bit. This was a wonderful combination of ingredients, and it smelled amazing while it baked to perfection. Now that I've tackled this once, I think it'll be fun to try out other combinations of ingredients. Yum!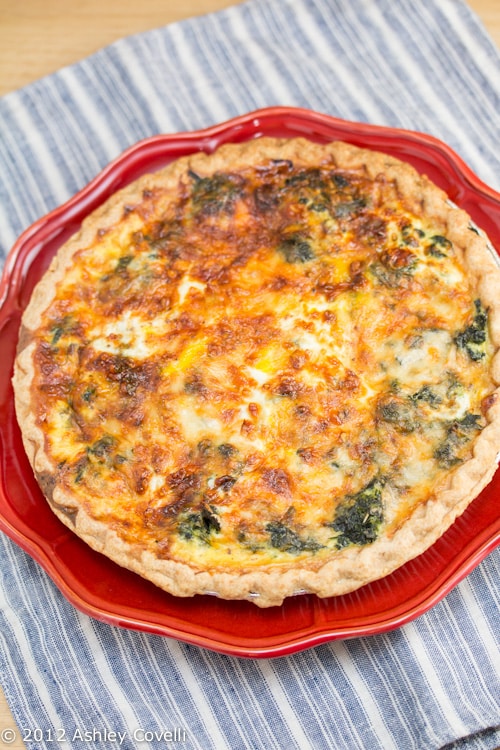 Spinach and Cheese Quiche
All You September 2009
Make an easy spinach and cheese quiche for breakfast or brunch using frozen chopped spinach and a frozen or refrigerated pie crust shell.
1 tablespoon unsalted butter
1/2 onion, finely chopped
1 clove garlic, minced
1 10-oz. package frozen chopped spinach, thawed and squeezed dry
1 1/2 cups grated Gruyère
1 9-inch unbaked pie shell
3 large eggs, lightly beaten
1 1/2 cups milk
Salt and pepper
Pinch of ground nutmeg
1. Preheat oven to 375ºF. In a small skillet over medium heat, melt butter. Add onion and sauté until translucent, about 5 minutes. Add garlic and cook for 1 minute longer, stirring. Transfer to a small bowl and let cool.
2. Sprinkle onion mixture, spinach and Gruyère over bottom of pie shell. Beat eggs and milk together, season with salt, pepper and nutmeg. Gently pour into crust.
3. Bake quiche for 40 to 45 minutes, until set and nicely browned. Remove from oven and let rest for 10 minutes.
Big Flavors Rating: 5 Stars