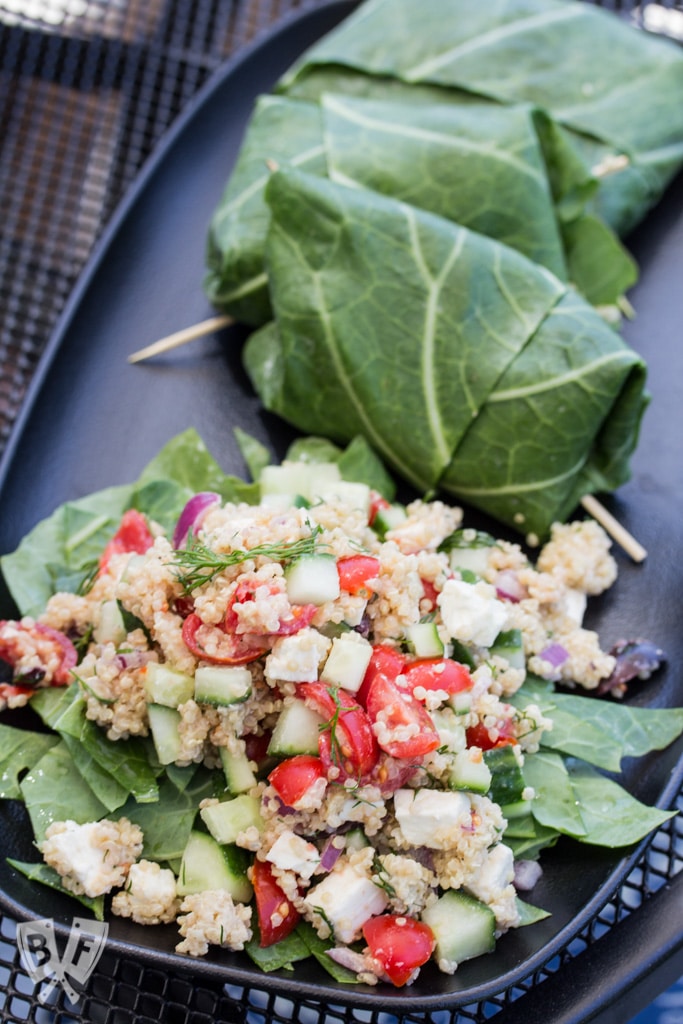 Collard Green-Quinoa Wraps
This post may contain affiliate links, which won't change your price but will share some commission.
Hummus binds the veggie-packed filling together in this light, fresh meal.
I saw this recipe in Cooking Light and immediately marked it to try out during the week. I love how light and fresh it the ingredients are, and I hadn't done a collard wrap at home before.
Well, they did taste great, but no amount of softening would help me roll these easily. I don't know what the problem was – I can wrap up egg rolls, spring rolls, burritos… but this one was really tough for me.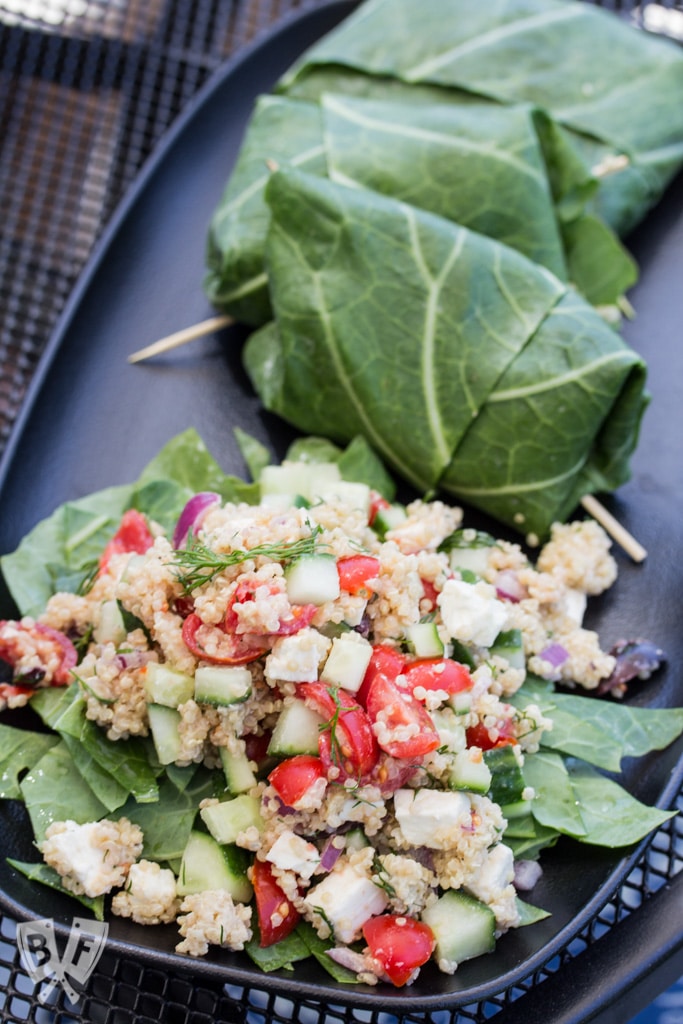 Luckily, the filling was totally delicious, so I just shredded some of the greens on a platter and topped them with the filling and ate it like that.
It was really tasty – I love this combo of veggies. And the hummus binds it together really nicely. It's definitely a fun method that I'll use in the future.
I gave my husband the few that I did manage to wrap, since I left the feta out of that portion, and he really enjoyed them.
1 1/3 cups water
1 cup uncooked quinoa, rinsed and drained
1/2 cup plain hummus
1/4 cup chopped fresh dill
1/4 cup diced red onion
2 tablespoons fresh lemon juice
2 tablespoons sliced pitted kalamata olives
1 1/2 teaspoons olive oil
3/8 teaspoon kosher salt
1/4 teaspoon freshly ground black pepper
2 ounces feta cheese, crumbled (about 1/2 cup)
8 large collard green leaves (about 8 ounces)
2 cups chopped English cucumber (about 1 large)
1 pint cherry tomatoes, quartered
See MyRecipes for the full recipe.