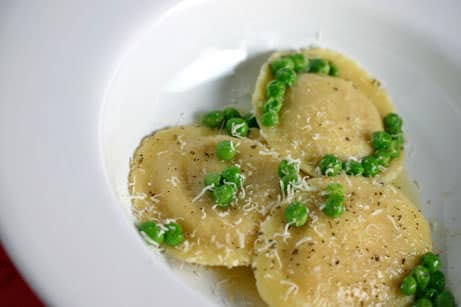 Butternut Squash Ravioli with Brown (Soy) Butter Sage Sauce
This post may contain affiliate links. Thank you for supporting the brands that keep me creative in my tiny kitchen!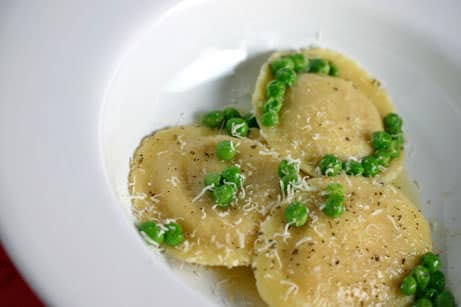 I needed a quick dinner, so I boiled some store bought butternut squash ravioli and frozen peas and decided to make a quick sauce. I warmed some soy butter up with rubbed sage, a splash of white wine, salt, pepper and freshly ground nutmeg. I let the butter get a little foamy and brown. I tossed the cooked ravioli in the pan with the sauce, and added some freshly grated Parmesan to thicken it up a bit. It was really easy and delicious!