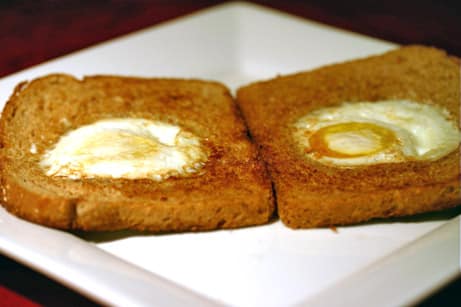 Eggs in a Basket/Toads in a Hole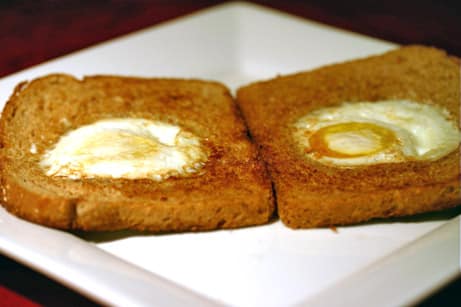 This is one of our favorite ways to have eggs and toast. Dino makes it pretty often on the weekend. It's great when you get that perfect over-easy egg in the middle. Yum!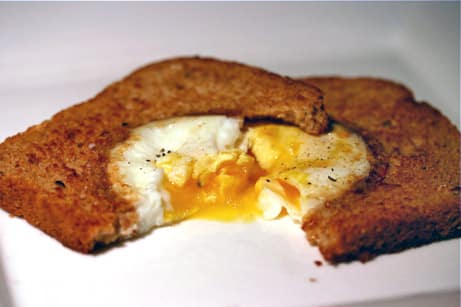 Eggs in a Basket/Toads in a Hole
Preheat a griddle to medium-high heat. Butter the edges of 4 pieces of bread (wheat breads work best) on one side. Put them on the griddle, butter side down. When golden brown, flip and use a glass or cookie cutter to cut a hole in the bread (between 1 1/2″ and 2″ in diameter) and remove the circle. Spray a shot of cooking spray in the opening, and break the egg into it. Wait until the white starts to set and flip it over. Cook for about a minute more and serve. Add salt & pepper to your liking.
MacGourmet Rating: 5 Stars