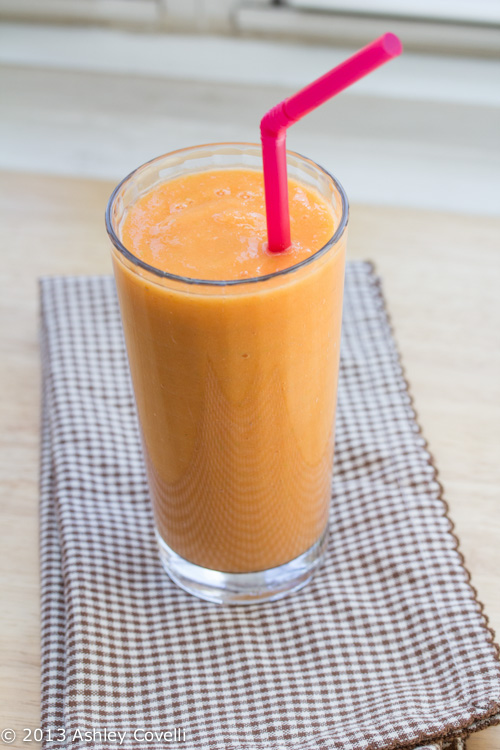 Mango, Apple, Carrot, Orange Coconut Smoothie
This post may contain affiliate links. Thank you for supporting the brands that keep me creative in my tiny kitchen!
I finally made a smoothie that isn't loaded with kale. Ha! Maybe I'm trying to will the warmer weather to come here and stay with the addition of a super ripe mango. This one was really tasty, and since it was mostly fruit, it didn't need any additional sweetener. This made enough for 2 full glasses.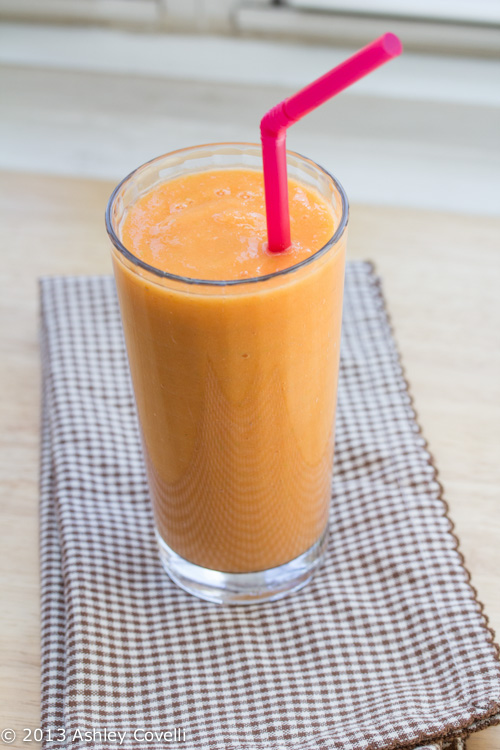 Mango, Apple, Carrot, Orange Coconut Smoothie
Ashley Covelli
1 cup ice
Coconut water
1 green apple, cored and roughly chopped
1 orange, peeled and roughly chopped
1 mango, peeled, pitted and roughly chopped
2 carrots, tops trimmed, roughly chopped

Put ice in a measuring cup. Pour in water until it reaches the 1 cup line. Pour into blender, along with the rest of the ingredients. Blend until smooth. Enjoy!
Big Flavors Rating: 4 Stars