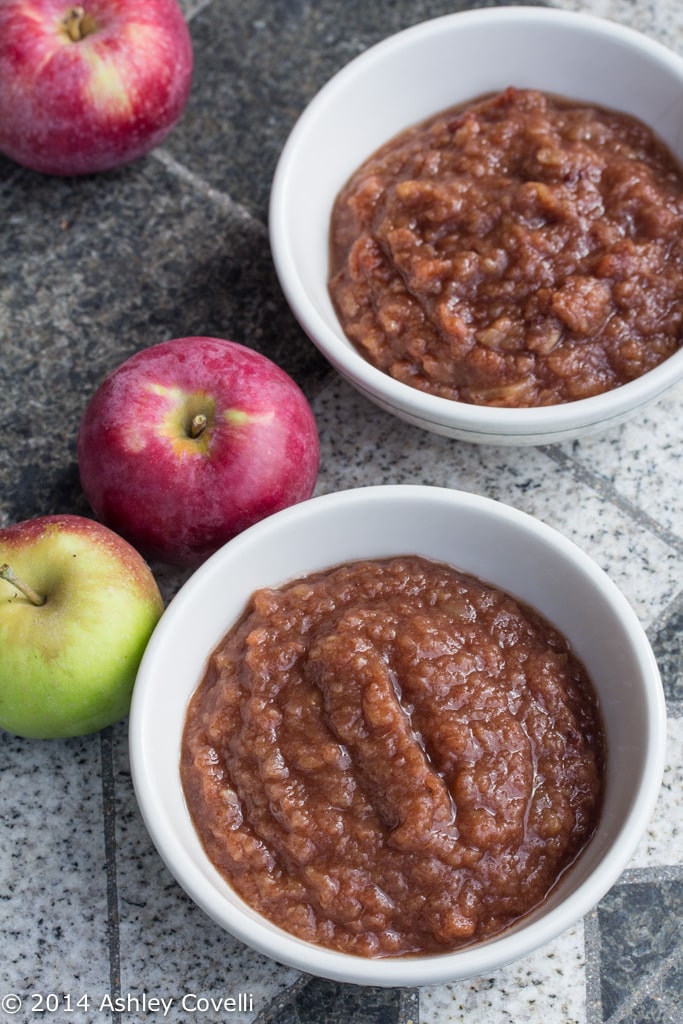 Slow Cooker Cider Applesauce
This post may contain affiliate links. Thank you for supporting the brands that keep me creative in my tiny kitchen!
We took a trip to a local orchard a few weeks ago to pick apples. We picked a half bushel, and one of the things I wanted to use a bunch of them for was applesauce.
This applesauce is just apples and a few spices – no sugar added! The spices make it taste like apple cider. It cooks away in the slow cooker for a few hours, and then you just whisk it together or blend it (for a smoother sauce).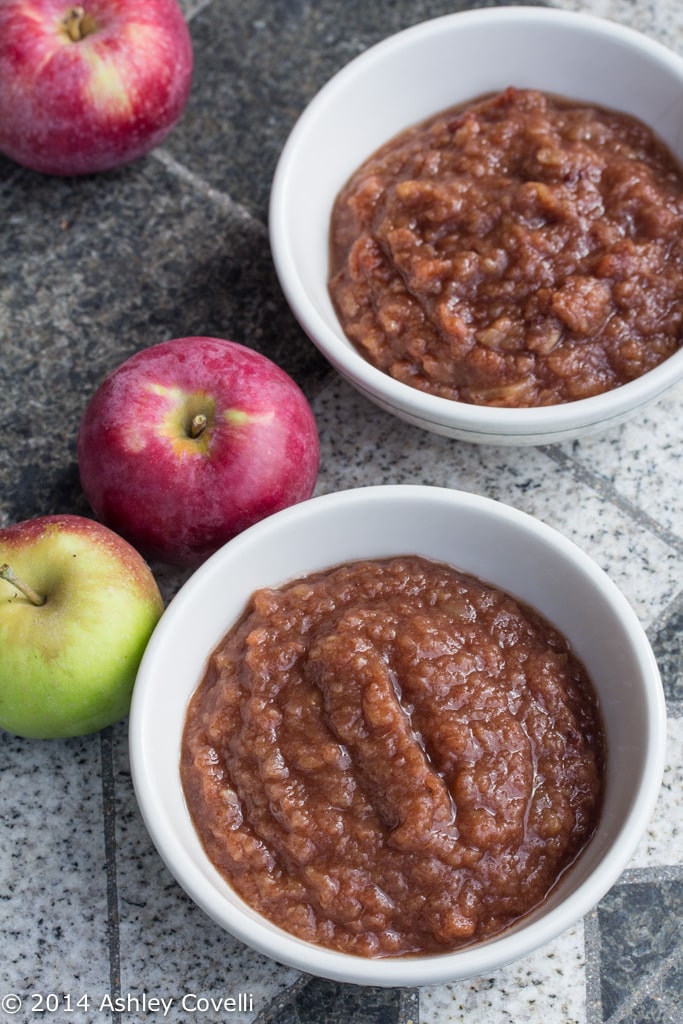 This applesauce was delicious! I used a mix of a few different types of apples which added a nice depth of flavor. The cinnamon I used was really potent (gotta love Penzeys!) so it was maybe a little much, but otherwise it was really tasty.
I gave the apples a stir about halfway through, because the spices were only on the top and I didn't want them to burn. Next time I'd probably toss it all together before I start cooking it. I whisked lightly and it gave it a really nice, not-too-smooth texture.
Slow Cooker Cider Applesauce (No Sugar Added)
Allrecipes.com – Cookingfor7
PREP: 10 mins
COOKL 4 hrs
READY IN: 4 hrs 10 mins
MAKES: 16 servings
5 pounds apples – peeled, cored, and thinly sliced
1 1/2 tablespoons ground cinnamon
1/2 teaspoon ground cloves
1/4 teaspoon ground nutmeg
Layer apples into a slow cooker. Sprinkle cinnamon, cloves, and nutmeg over the apples.
Cook on High until apples are soft, 4 to 5 hours. Whisk apples vigorously for a chunkier-style applesauce. Purée with an immersion blender for a smoother applesauce.
Big Flavors Rating: 4 Stars