This post may contain affiliate links, which won't change your price but will share some commission.
This post was originally created in partnership with a company that has since closed its doors. As always, all opinions are 100% my own.
Cooking Mexican-inspired meals at home doesn't have to be daunting! Stock up with these pantry items and you'll be well on your way to enjoying the flavors of Mexico at home, any day of the week.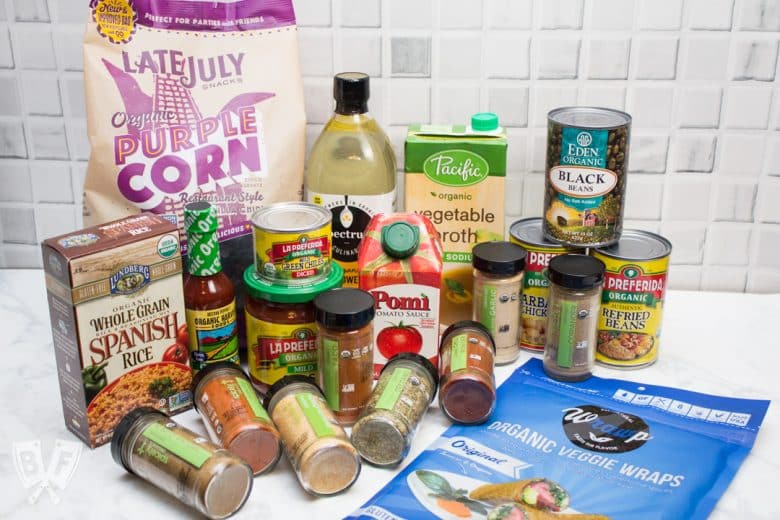 Cooking Mexican food at home can feel a bit confusing at first. There are so many different dishes to make, loads of different types of chiles (around 100 varieties from Mexico alone!), plus sauces, condiments, etc... it can be overwhelming, to say the least.
But don't let that intimidate you! You can start small by getting your pantry set with a few staples that will let you tackle a wide range of Mexican-inspired dishes at home, even on busy weeknights!
Ready to stock your pantry? Let's go!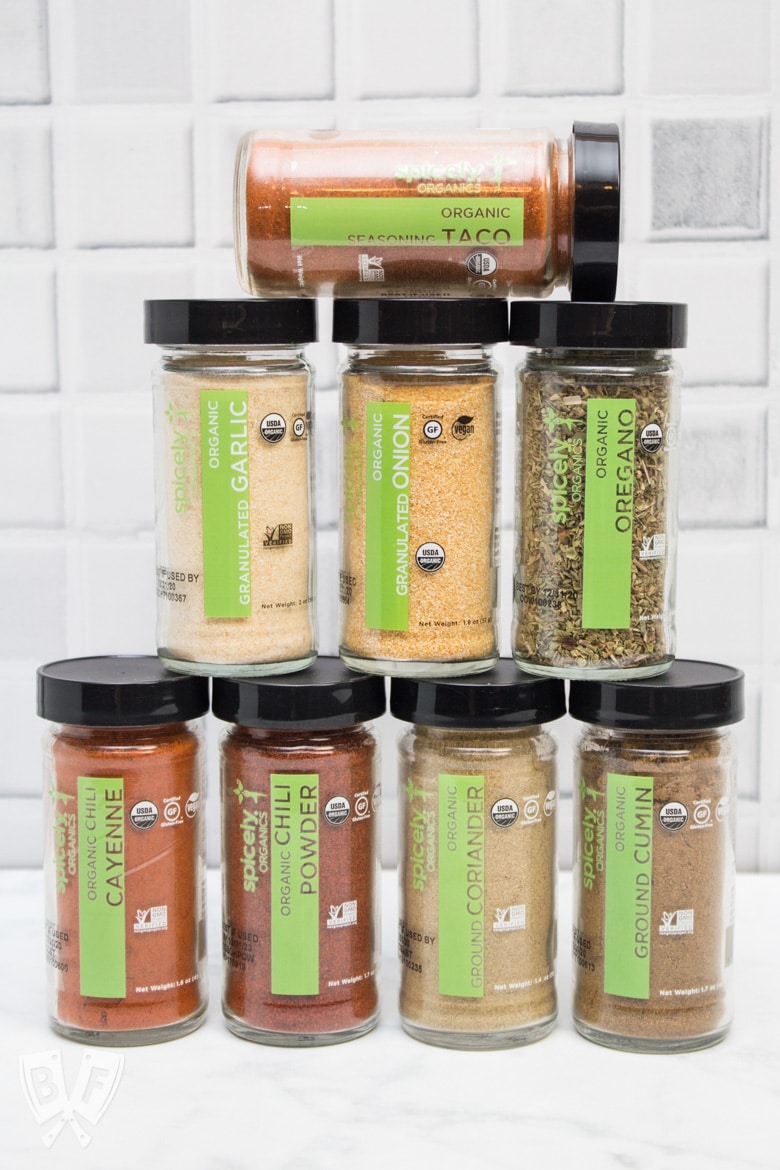 Spices for Mexican Cooking
A little spice can go a long way when it comes to adding Mexican flair to your recipes.
I love doing things as simple as tossing veggies with a little oil and taco seasoning and roasting them in the oven. They're perfect for tacos, burritos, and grain bowls, and depending on how small you cut your veggies, they cook up really quickly.
I used this method for my Roasted Sweet Potato and Black Bean Tacos with Cilantro Chimichurri and they were fantastic!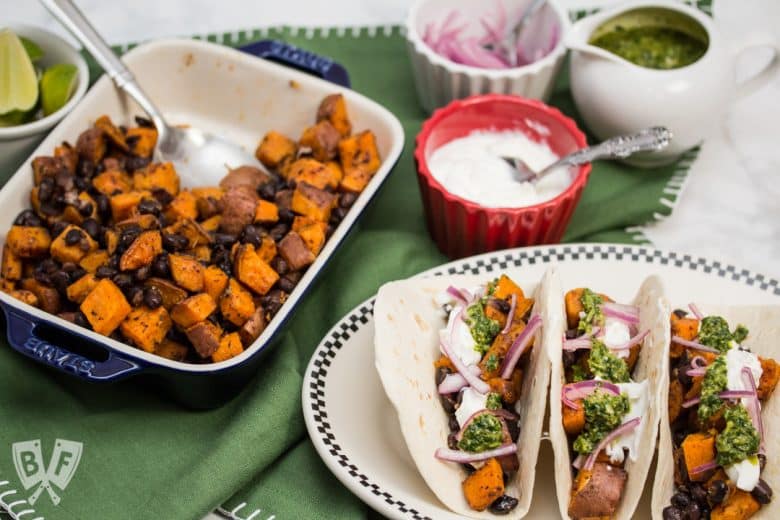 Of course, taco seasoning is great for ground meat as well - beef and turkey are my family's go-to choices. Tofu tacos are another wonderful meat-free option.
If you want to branch out beyond the standard taco seasoning, I recommend using a combination of 4 spices: chili powder, cumin, coriander, and dried oregano. This simple mixture adds a surprisingly deep flavor that tastes like it took much more work than it actually did.
These Tex-Mex Meatballs with Mexican Cauliflower Rice are another favorite that utilize several of these spices, as do my Roasted Kabocha and Eggplant Tacos with Poblano Crema.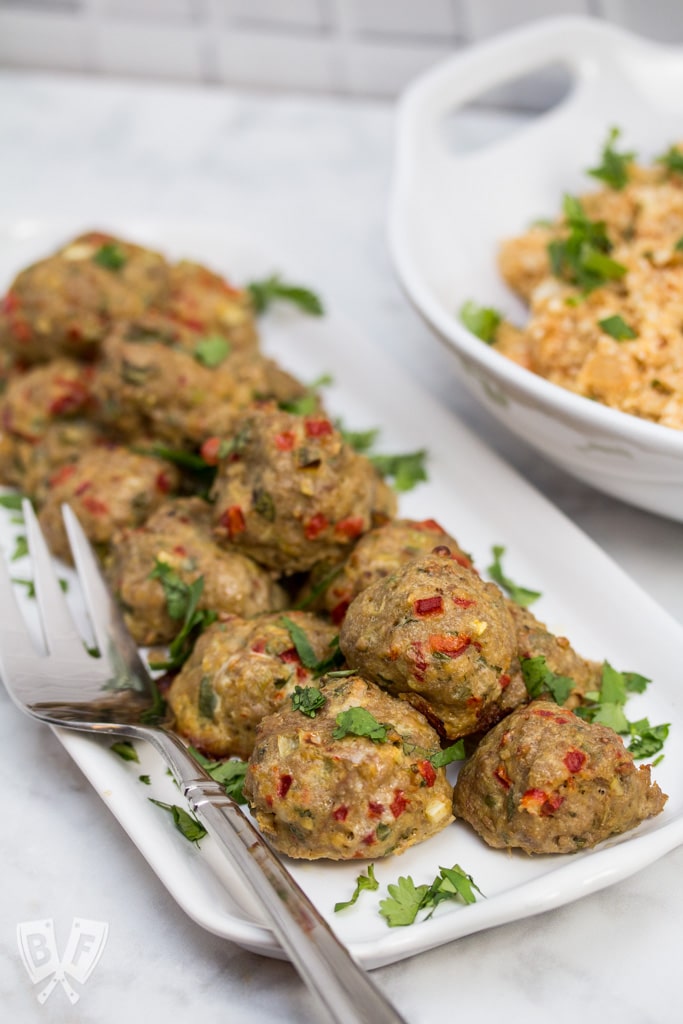 Not everyone is familiar with the flavor profiles of each of these spices, so here's a little crash course, along with some helpful tips from the Spicely Organics product pages: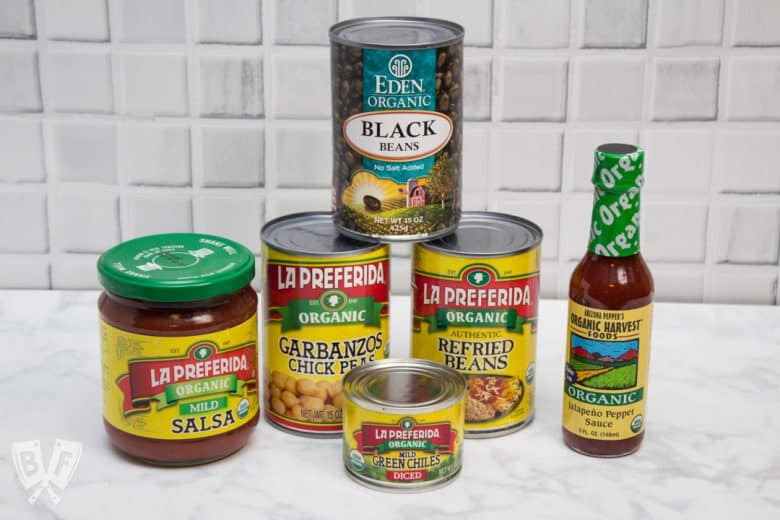 Canned and Bottled Goods for Mexican Cooking
Spices aside, there are some canned and bottled goods that come in handy when it comes to Mexican cooking. Canned beans and legumes can replace meat in many dishes, and can also be used to stretch the amount of meat you need to feed your family as well. Here are a few of the items that I like to keep on hand: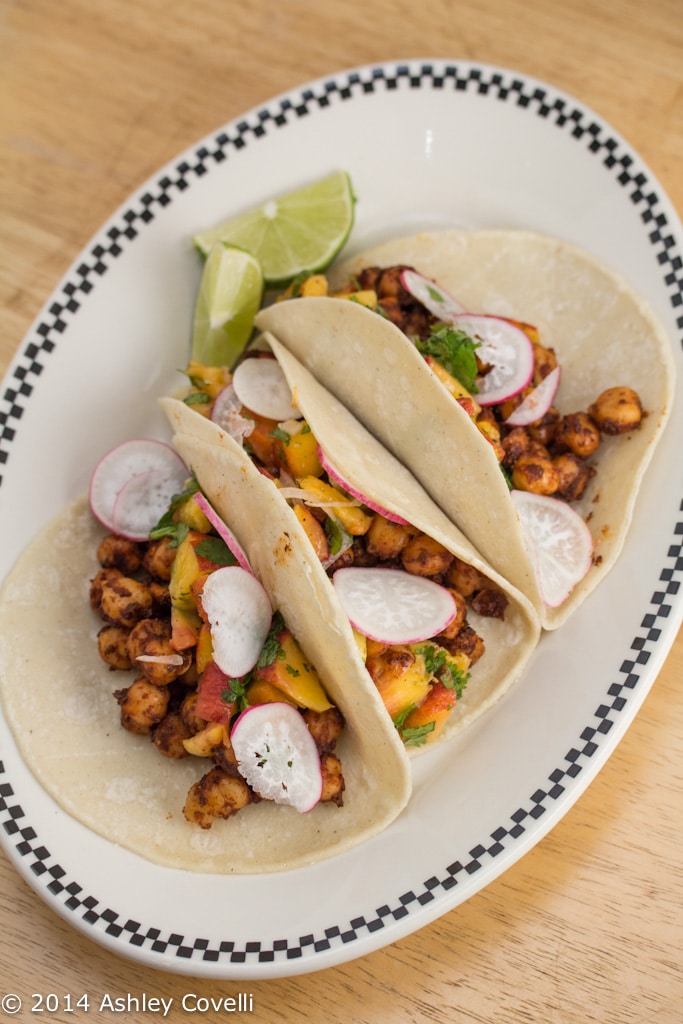 Other Pantry Staples for Mexican Cooking
Now that you have spices and some basic canned/bottled goods, there are a few more items that will make your Mexican meals come together more quickly.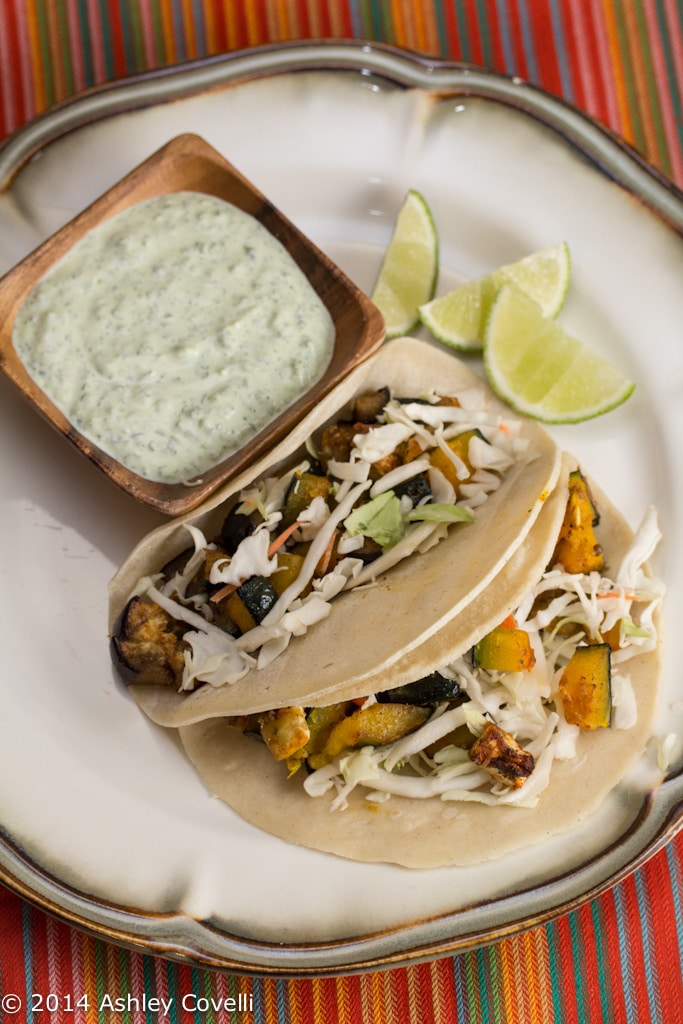 So there you have it! Lots of options to get your pantry prepped for cooking all sorts of delicious Mexican-inspired meals.
What's your favorite Mexican dish? Have you ever tried making it at home? And are there any other cuisines you'd like to see featured here for a pantry staples post?
I have lots of ideas, but I'd love to hear what you want to see! Drop me a comment below and let me know what you think!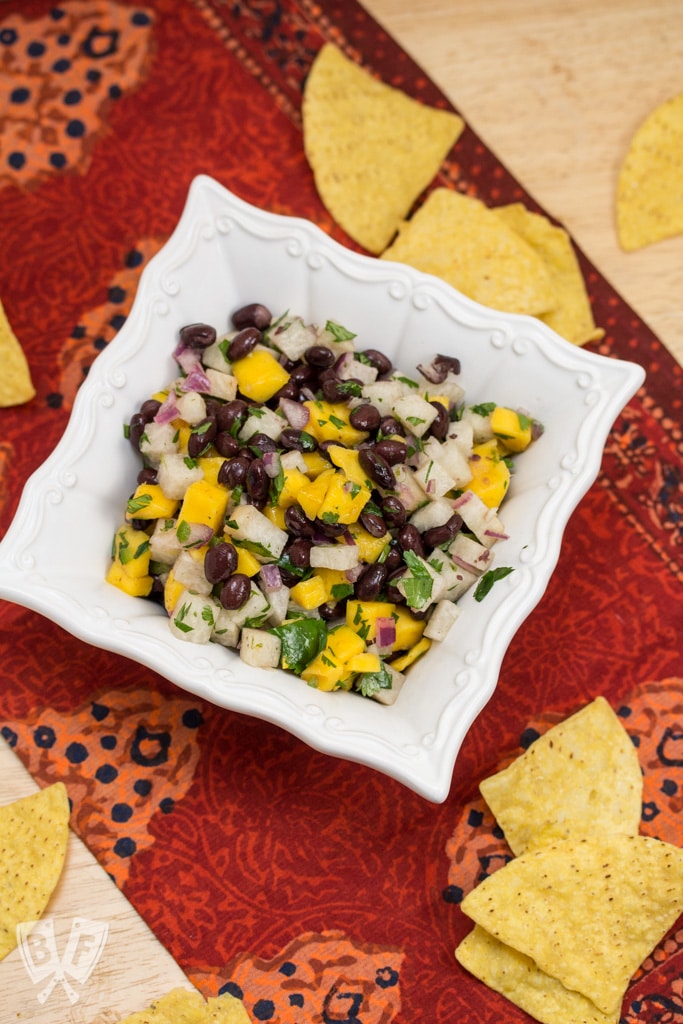 Looking for more ways to celebrate Taco Tuesday? Check out some of our favorite recipes: