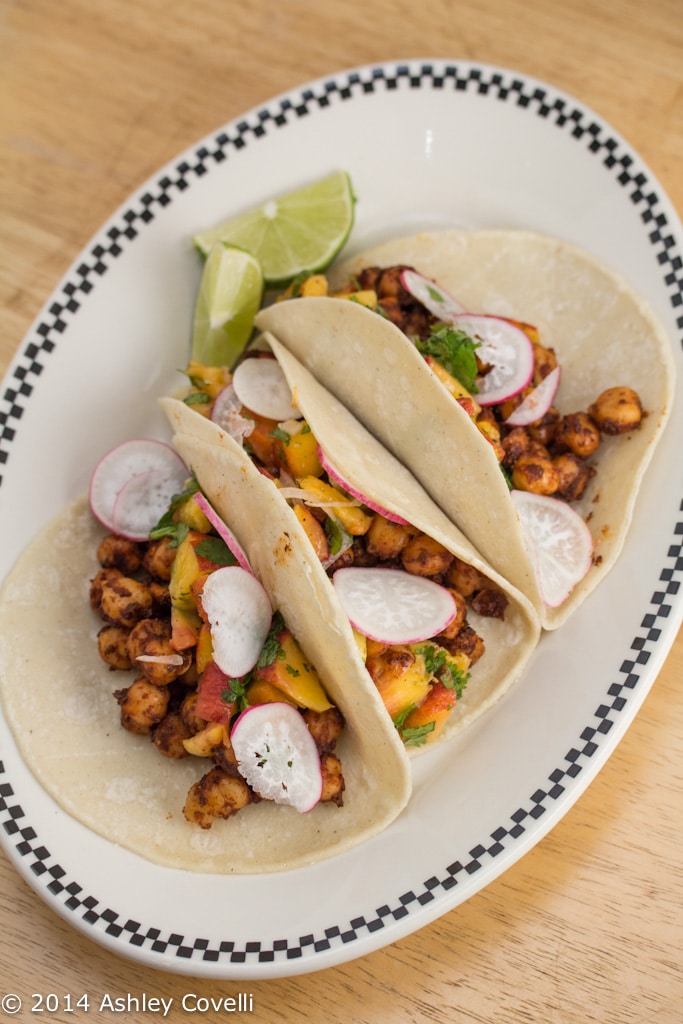 Spiced Chickpea Tacos with Cilantro-Peach Relish
This post may contain affiliate links. Thank you for supporting the brands that keep me creative in my tiny kitchen!
I made these tacos a while back as a quick and easy way to celebrate Taco Tuesday.
Or Wednesday.
Or Everyday. Because TACOS. (duh)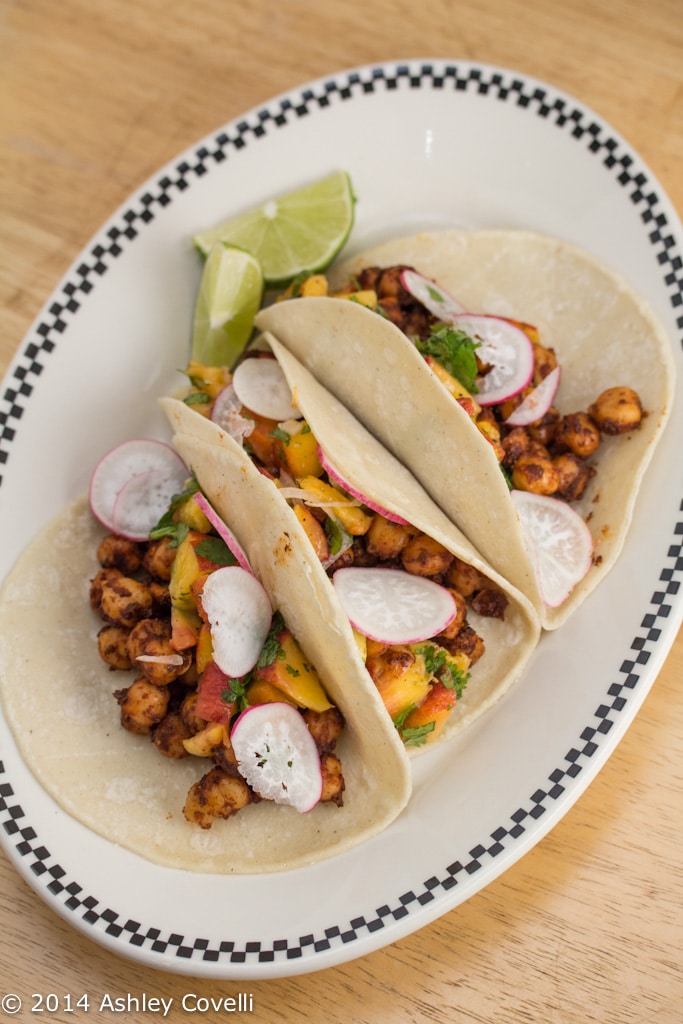 These beauties are a snap to put together, and totally vegan! They were fresh and filling, and my husband and I gobbled them up. I loved the combo of sweet and spicy, and the fresh peaches were absolutely scrumptious!
The next day, I made a salad with the leftovers by throwing the chickpeas and relish on top of some cooked bulgur, and it was fantastic!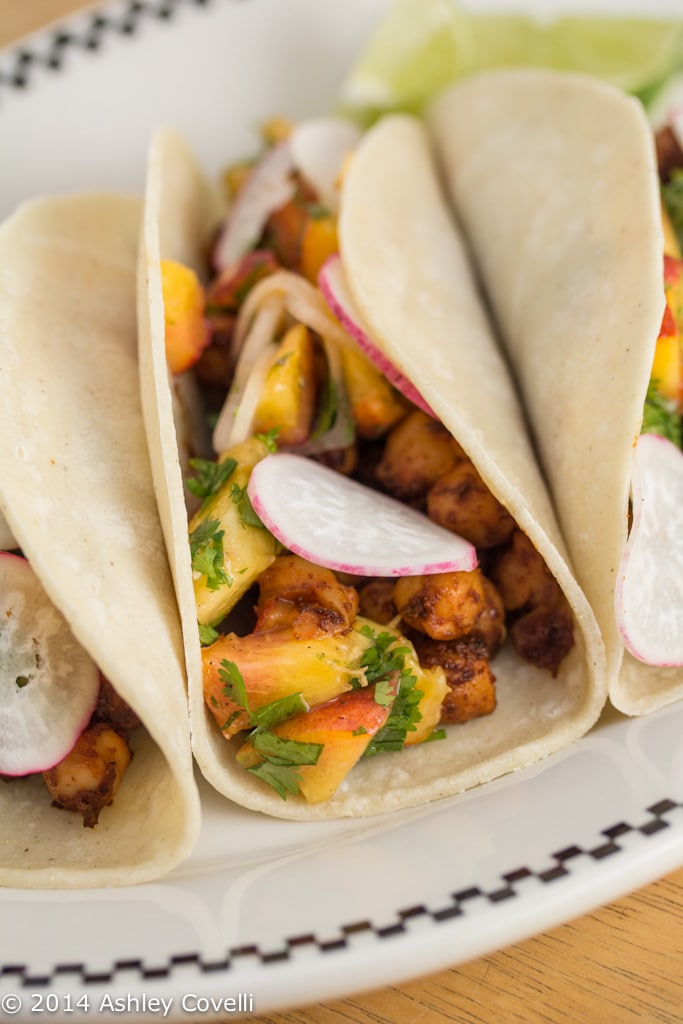 Spiced Chickpea Tacos with Cilantro-Peach Relish
Big Flavors from a Tiny Kitchen – Ashley Covelli
For Taco Filling:
1 tablespoon extra-virgin oil
2 cans (15.5 ounces each) chickpeas, rinsed and drained
2 cloves garlic, minced
1 tablespoon tomato paste
1 tablespoon chili powder
1 teaspoon cumin
1/2 teaspoon smoked paprika
1/2 teaspoon dried oregano
1/2 teaspoon kosher salt
1/4 teaspoon ground coriander
1/4 teaspoon freshly cracked black pepper
For Peach Relish:
3 ripe peaches, pitted and diced (about 2 cups total)
2 tablespoons shallot, thinly sliced
1/2 cup cilantro, chopped
zest of 1 lime (about 1 teaspoon)
1 tablespoon freshly squeezed lime juice
1/4 teaspoon kosher salt
1/8 teaspoon freshly cracked black pepper
For Serving:
Corn tortillas, warmed
Thinly sliced radishes
Lime wedges
Heat oil in a large, non-stick skillet over moderate heat. Add chickpeas, garlic, tomato paste and seasonings, stirring to combine. Cook until heated through.
Meanwhile, in a medium bowl, mix all of the ingredients for the peach relish and set aside.
Serve peach relish on top of spiced chickpeas inside of warmed tortillas. Top with thin sliced radishes and a squeeze of lime, if desired. Enjoy!
Big Flavors Rating: 4 Stars