This post may contain affiliate links, which won't change your price but will share some commission.
Essential kitchen tools, gadgets, and appliances that are worth both the price and amount of space they take up in your kitchen.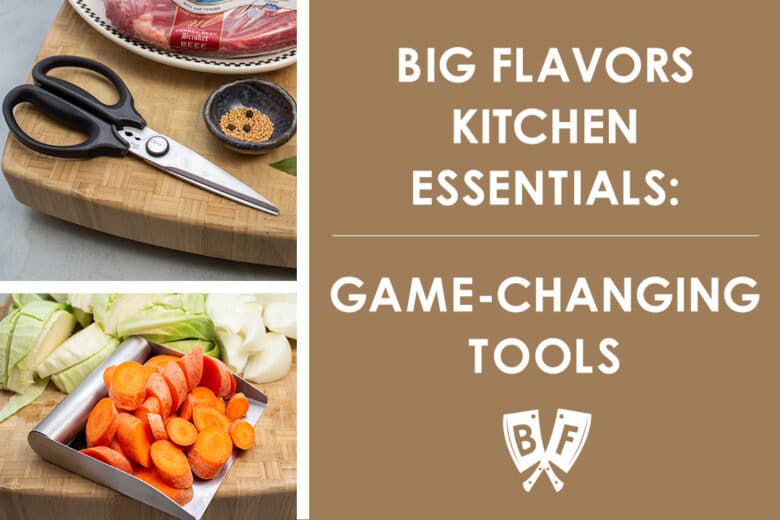 Whether you're working with limited kitchen space like me, dislike drawers full of clutter, or just detest "unitaskers", we can all agree that not everything warrants a spot in your kitchen.
This post will highlight some of the kitchen tools that I've found to be absolutely worth the price and the amount of space they take up in the kitchen.
My plan is to keep updating it in batches, keeping things alphabetized, since there are SO many awesome kitchen tools out there. I hope it will become a go-to resource for you when deciding what things are worth the investment!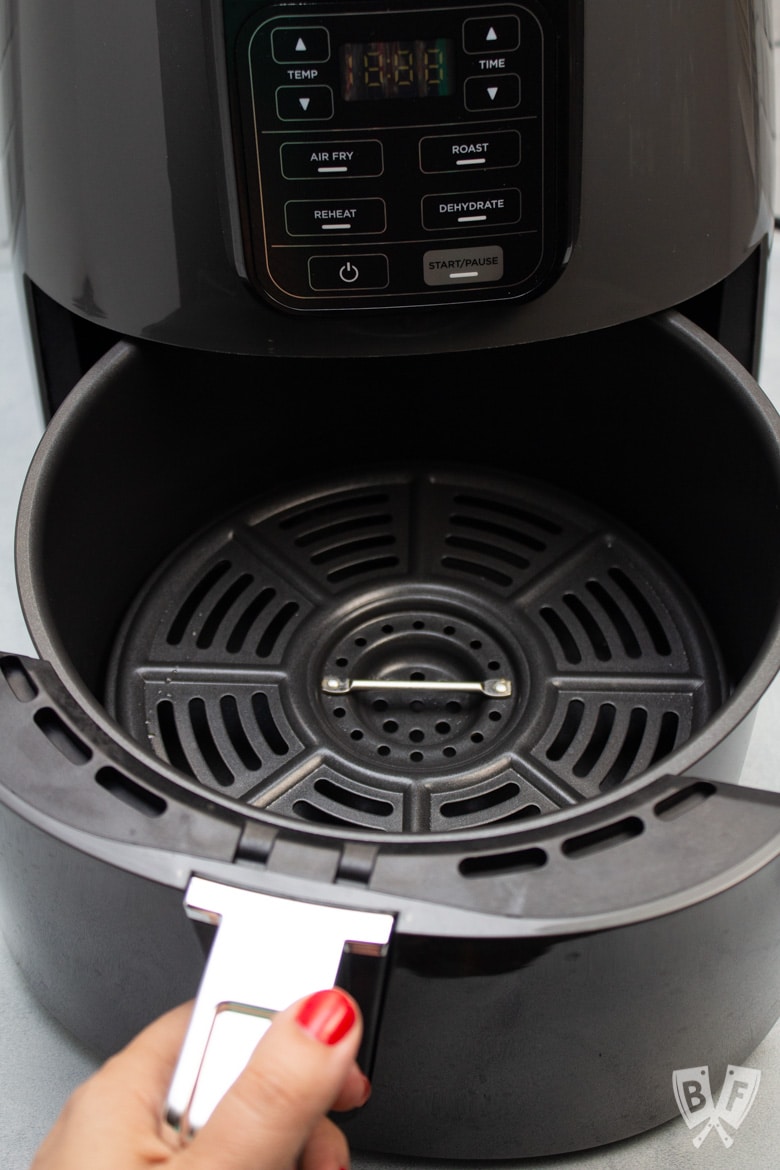 Air Fryer
Things we love about air frying:
Cooking from frozen
Reheating leftovers
Dehydrating fresh fruit and herbs
I didn't think I was going to love my air fryer as much as I do, but my family ends up using it almost every.single.day.
Aside from making deliciously crispy chicken wings, it's awesome for cooking frozen dumplings, fish sticks, and reheating leftovers.
Once you've reheated pizza to a gloriously crispy state with an air fryer, you'll never go back!
My air fryer also has a dehydrate function, and I've used it to dehydrate fruit, fresh herbs, and more!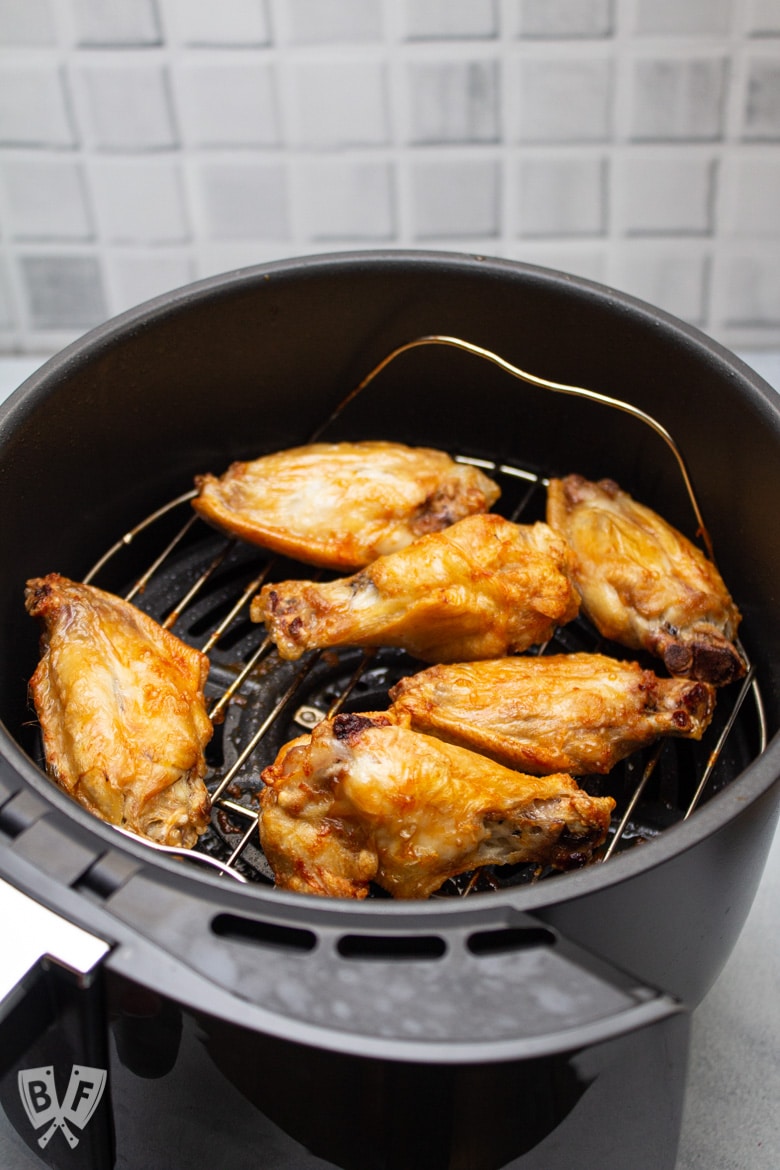 The model that I have is the 4 Quart Ninja Air Fryer and while it's on the small side, it's plenty big enough for my family of 3. Because of its small size, it preheats really quickly (it literally takes just 3 minutes!), so things are able to get in to start cooking almost right away.
There are lots of larger models out there if you have a larger family or enough space to store a bigger one. We bought my mother-in-law this Cuisinart Convection Toaster Oven Air Fryer and she absolutely loves it.
It's big enough to toast 6 slices of bread, air fry 3 pounds of chicken wings, bake a 12-inch pizza, or roast a 4 pound chicken.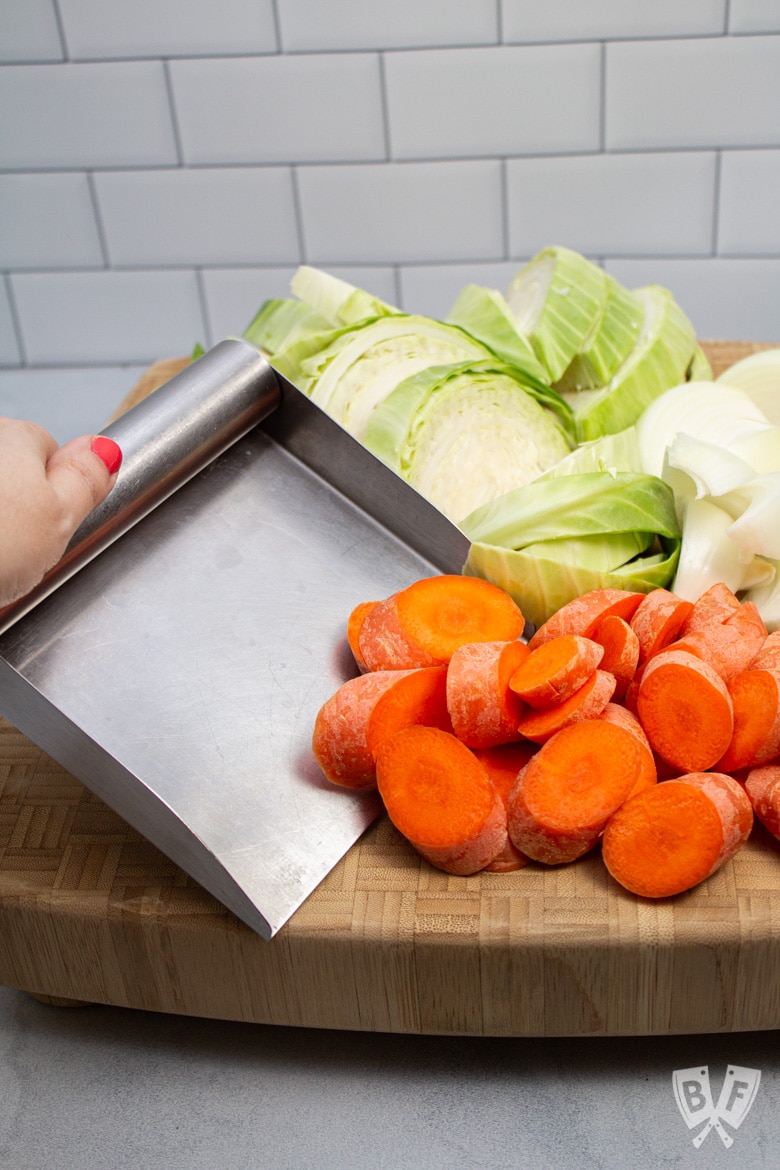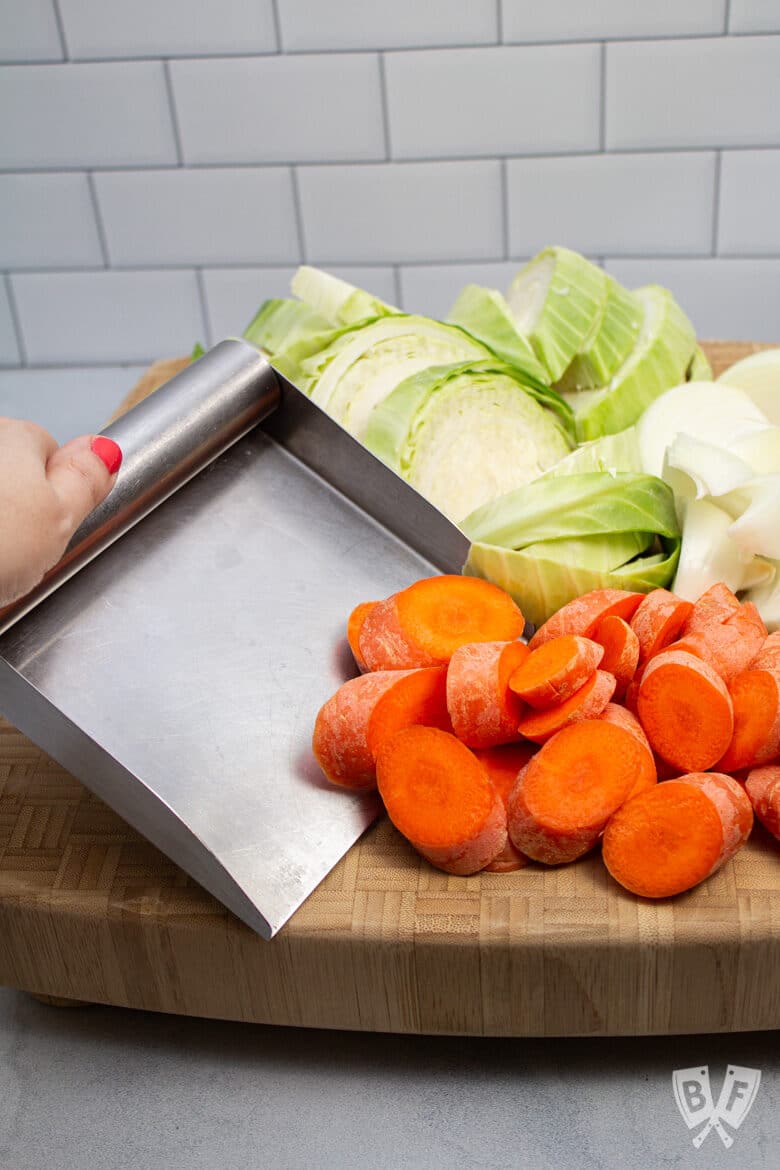 Bench scraper (with sides!)
Things we love about this tool:
Collects and transports ingredients easily from one area to another
Sturdy, stainless steel design
Raised sides contain ingredients for fewer spills
Yeeeears ago I happened upon the Chef's Planet PrepTaxi - Stainless Steel Food Scoop and it has consistently been one of my most used kitchen tools.
Metal sides help keep your ingredients in place while you transfer them from one place to another. People in my virtual cooking classes consistently ask about this handy tool after seeing it in action.
This tool works so well for transporting chopped or loose items in the kitchen. I use it for everything from diced onion to sliced bell peppers to scraps that need to go into my garbage bowl. It helps make collecting things for cleanup easier, too!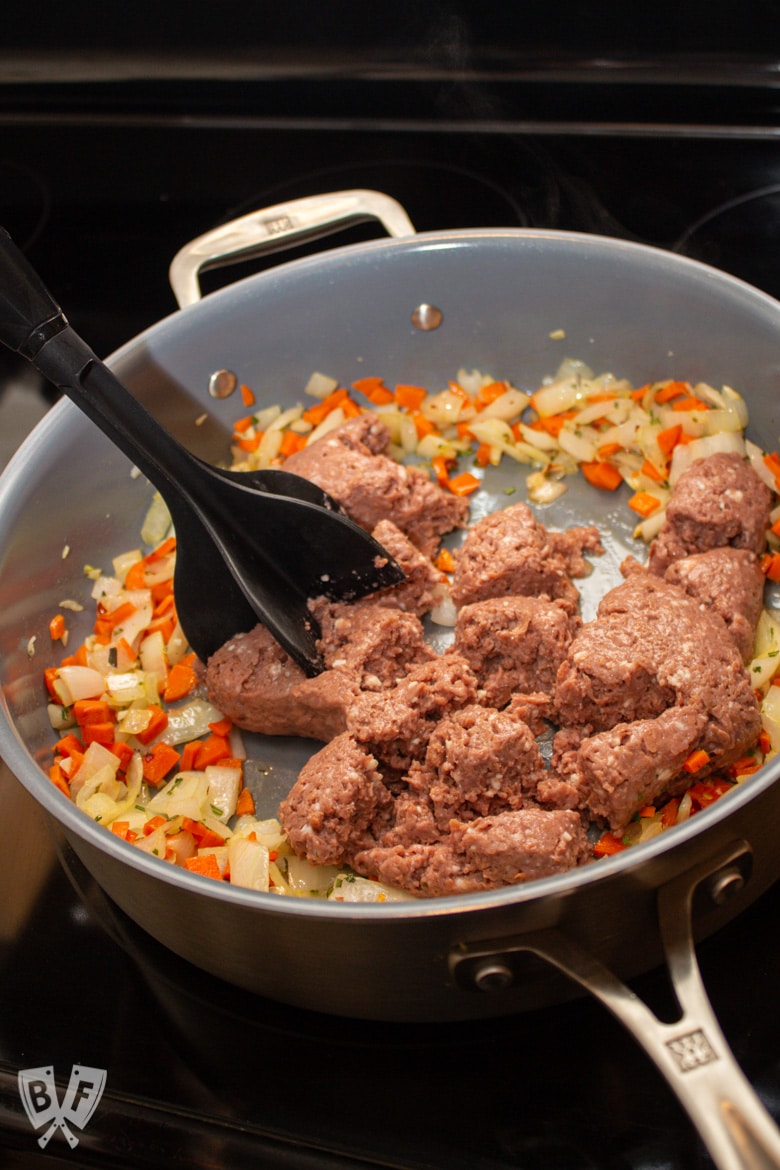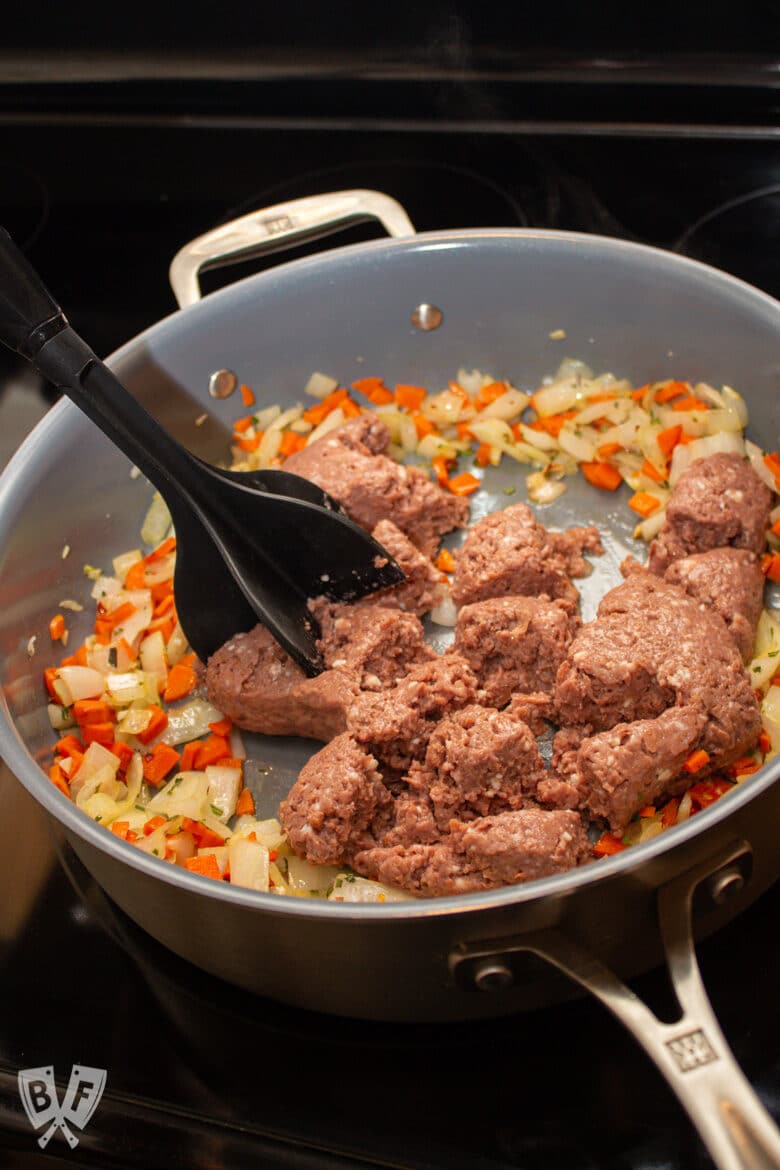 High-temp meat chopper
Why we love this kitchen tool:
Easily breaks up ground meat while cooking
Heat safe up to 400°F
Can be used for other items like canned tomatoes or mashing potatoes
Ground meat (or vegan ground, like what's pictured above) is easy to break up with this inexpensive tool. I got it as a stocking stuffer a few years ago and kind of laughed it off, but let me tell you, it ROCKS!
If you use ground meat for things like tacos or my favorite skillet lasagna often, this thing will save you a ton of time. I even saw one of the contestants on the Great British Baking Show using it on an episode when making meat pies.
I've had a lot of people reach out after seeing me use it on my Instagram stories, saying that they bought it on my recommendation and LOVE it!
Recently I discovered that it's also a great tool to use to break up whole canned tomatoes. It's even good for mashing potatoes or smashing up hard boiled eggs for egg salad.
Although, to be honest, even if all it did was break up ground meat, I'd still be all about this kitchen gadget!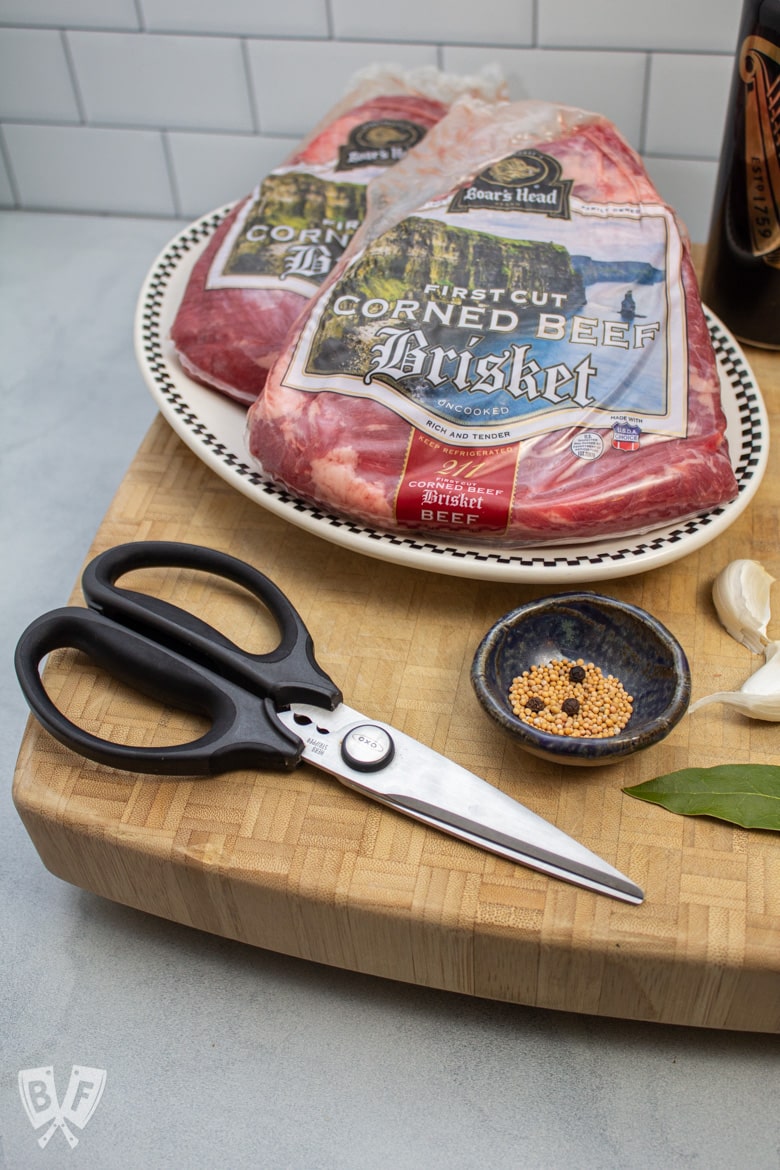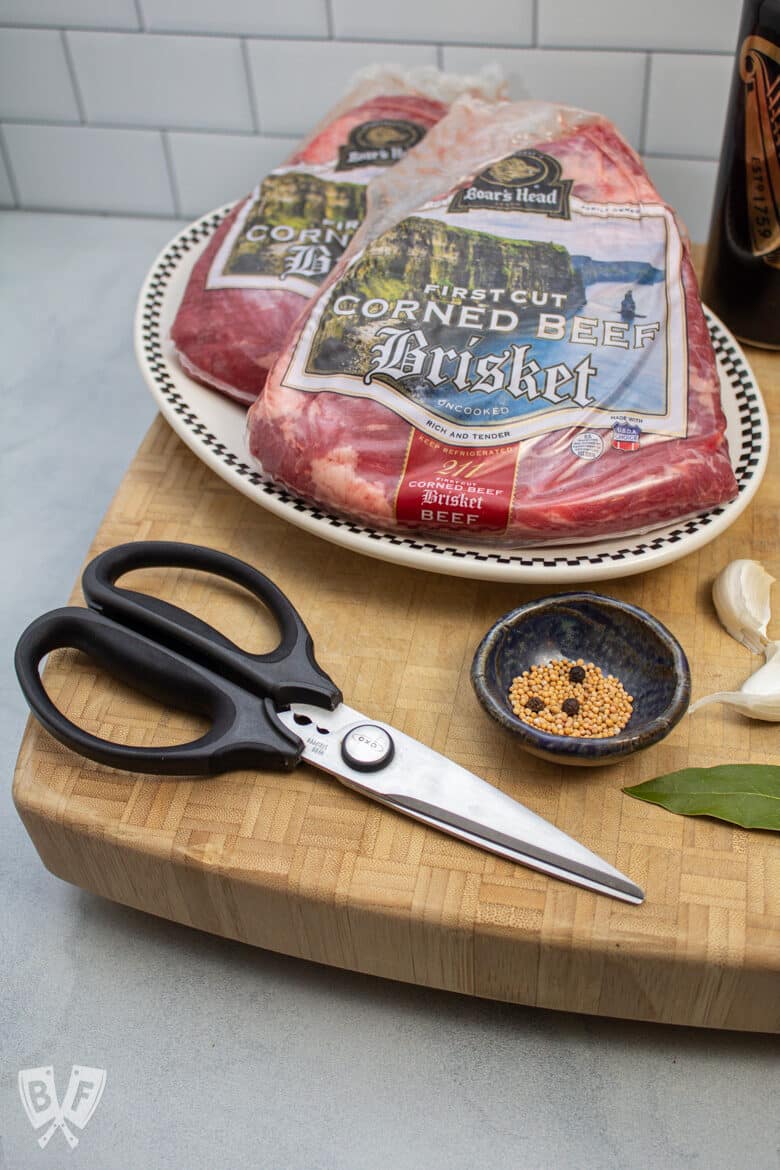 Kitchen scissors
Why we love these particular kitchen scissors:
Blades separate for thorough, easy cleaning
Cushioned grips for comfort while using
Built-in herb stripper
Having scissors dedicated for kitchen use is really important. We had some for years that were just OK, and then I found the OXO Good Grips Multi-Purpose Kitchen and Herbs Scissors.
OMG.
The blades are sturdy-yet-slim and come apart for easy cleaning. You can even use them individually to chop things!
There's an herb stripper in the center to help remove leaves from stems, which works great on things like fresh rosemary and oregano.
The handle cushions are very comfortable. Our last kitchen scissors had hard plastic handles that cracked after a fair amount of use, and they didn't feel great.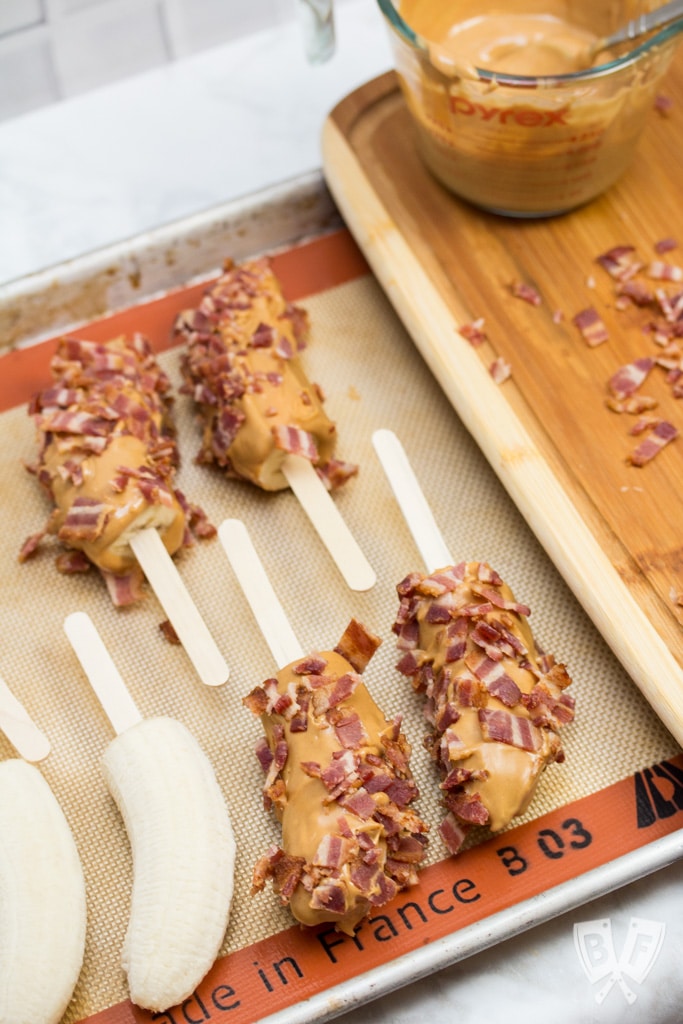 Silicone baking mats
Things we love about silicone baking mats:
Reusable non-stick surface
Freezer, microwave, and oven-safe
Comes in lots of shapes and sizes
Silpat baking mats get used a lot in my kitchen, especially the half sheet size. They are so useful for creating a nonstick lining on baking sheets when making cookies.
They are freezer, microwave, and oven safe up to 500°F. Their nonstick nature makes them very easy to clean. I know a lot of people even throw them in the dishwasher (my dishwasher is small though, so we just wash them by hand).
Food grade silicone provides consistent heat distribution and promotes even baking and browning. I love not having to constantly use parchment paper - these mats are much more eco-friendly.
Baking mats come in various sizes for different pans, and some even have guidelines to help you gauge where to place items and how big to make them, such as this cookie mat or this macaron mat. Super handy for making uniform treats!
Silpat even has a perfect pastry mat that is a great way to roll and shape things on your countertop. I love that you can measure the dimension of your pastry while you're working.
I use a similar mat for measuring the diameter of pie crust when I roll it out. It makes cleanup super easy as well.
What are your favorite kitchen tools? I'd love to hear about them in the comments section below!
Check out my latest posts...