This post may contain affiliate links, which won't change your price but will share some commission.
This paleo, gluten free Tex-Mex meal is simple enough for a weeknight and impressive enough for company. Super flavorful clean eating at its best!
Who doesn't love a good meatball? These Tex-Mex inspired meatballs totally bring your Mexican Monday, Taco Tuesday, or Cinco de Mayo dinner game to the next level!
This is just one of the many delicious meals that is featured in fellow Hudson Valley resident (and Co-Founder of Natural Contents) Danielle Gaebel's new cookbook, Good Food For Everyone: Farm Fresh Clean Eating. (Psssst: stay tuned to win a copy of the ebook version for yourself!)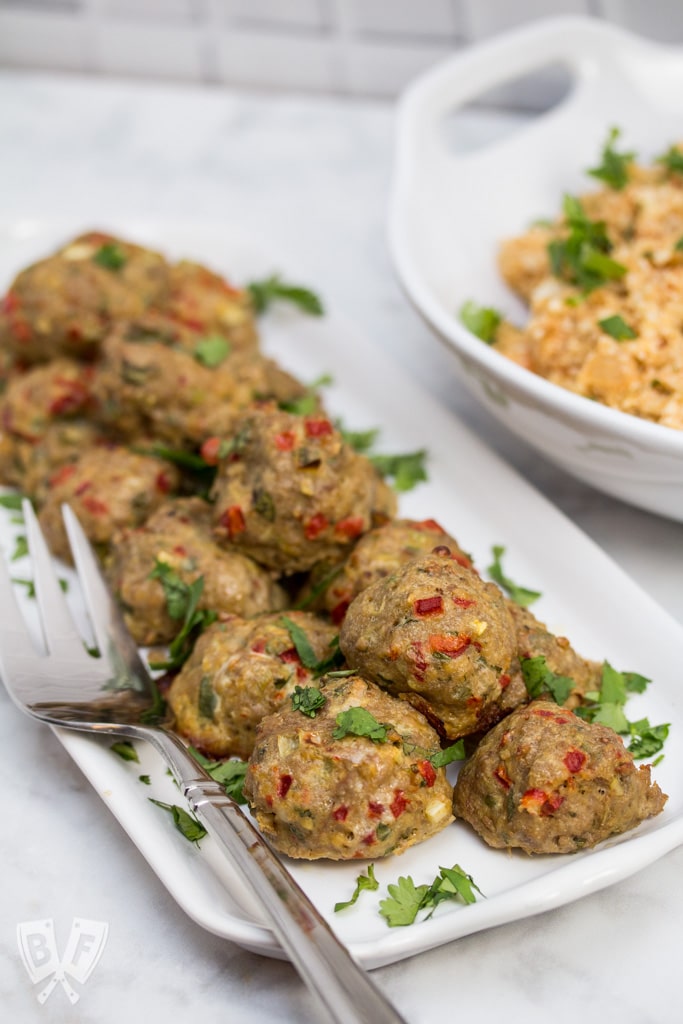 There are so many different types of diets and dietary restrictions out there these days, and it can be hard to keep track of what is what. In addition to a lot of misinformation on these diets there is also, in my opinion, quite a bit of loftiness around this subject matter.
In order to educate people about dietary restrictions, allergies, etc. you need to make your information thorough yet approachable, and that's one of the main things that I loved about this cookbook. Danielle does a wonderful job of breaking down these dietary buzzwords, giving useful, attainable information and tips, as well as sourcing suggestions for less mainstream ingredients.
There's a big focus on getting to know your local farmers when possible, and starting a dialogue with them to learn more about where your food is coming from.
There's a saying "pay the farmer now or the doctor later," - a true statement worth living by. If you know thy farmer - you will know thy food.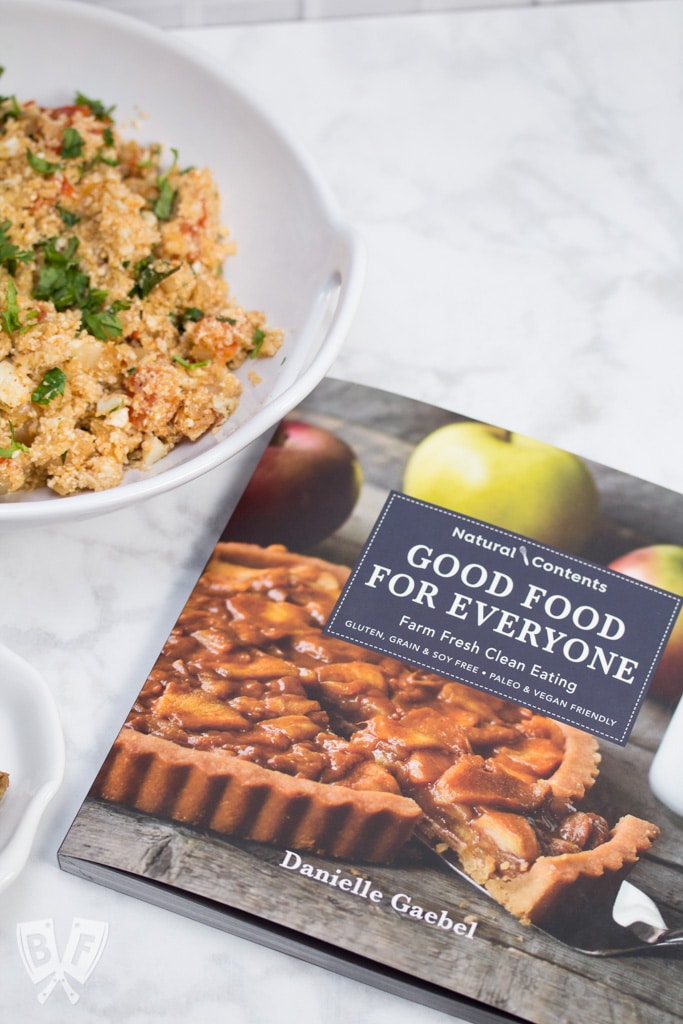 This book is beautifully styled, photographed, and written. It is packed full of useful tips and tricks. She shares her methods for incorporating new farm market finds into family meals, and keeping the whole family involved throughout the process.
Our advice is simple - make the best choices you can.
Here are a few of my favorite tidbits:
Freeze frittatas prior to baking right in the pie plate until firm. Cover tightly with foil, place in a large freezer-safe bag and keep frozen for up to 3 months. When ready, thaw in the fridge overnight before continuing with baking as usual.
Always be adventurous and don't give up on a veggie until you've tried it multiple ways (like this Mexican Cauliflower Rice, for which there is also a Garlic Thyme version in the cookbook).
While meat consumption can still be debated, their family (like mine) is comfortable eating and supporting clean meat sourced from farmers they trust. It's counter culture to factory-farming that makes them feel good.
Finding ground chicken or turkey can be difficult. Should you find a farm that is willing to process into ground meat, support their efforts - that's how we collectively make good things happen. Don't be afraid to ask, farmers need to hear what consumers want.
There's no 'one-size fits all' approach to eating. You can find value and truth in many different diets.
You can easily freeze yellow squash (to make the Lemony Squash Cupcakes found on page 159) - halve and deseed squash, shred using food processor with fine shredding disk, squeeze to remove excess moisture, bag, and freeze. When ready to use, defrost and squeeze, freezing double the amount you want - half the weight is lost since summer squash is 95% water.
If you have pulp leftover from making homemade nut mylks, you can compost it or use it to make cake, cookies, hummus, or crackers. There's even a whole Got Nut Pulp? Pinterest board to help give you ideas!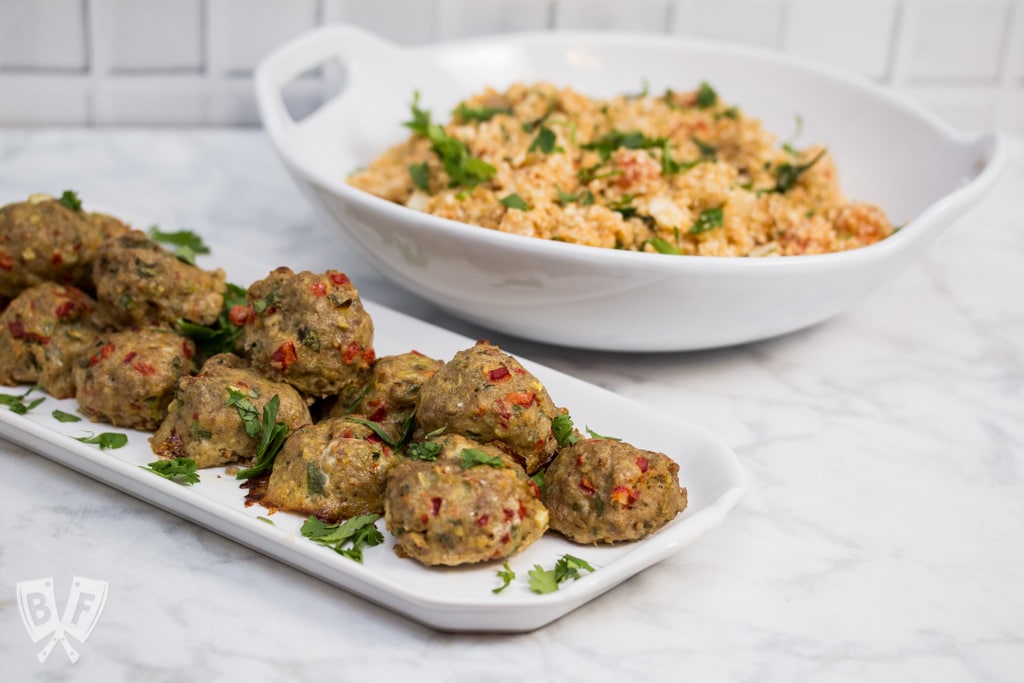 This particular meal is 2 of the recipes from Good Food For Everyone paired together. The first time I made it, I used ground turkey and made 8 large meatballs. I used coconut oil for the cauliflower rice.
The second time around, I went with meatloaf mix (pork, beef, and veal) and used a #30 scoop, which made about 16 smaller meatballs. I used butter flavored coconut oil (I love this one from Barlean's) and preferred that flavor over straight up coconut oil. I used Bob's Red Mill almond flour both times.
Both parts of this meal were great on their own, and I paired leftover cauliflower rice with other leftovers (like some carne asada that I had from a restaurant meal earlier in the week) and it was fabulous!
In the cookbook, she also recommends using the cauliflower rice as a taco or burrito filling. I'll definitely try that out next time!
The meatballs were delicious both times, and so simple to put together. They pack a ton of flavor, and I really enjoyed the addition of chopped roasted red peppers. And honestly, you can get the meatballs mixed and into the oven and then do the cauliflower rice as they cook and both dishes will be ready right around the same time.
Depending on the type of meat that you use, there will be a lot of grease that cooks out of the meatballs, and this can prevent them from browning a whole lot on top. What I did to help this was to take the baking sheet out of the oven when the timer went off, used a spatula to kind of scoot the fat away from the edges of each meatball, then popped it back in the oven and broiled the meatballs for 1-2 minutes to get a little browning action up on top. Worked out great!
Big Flavors: How did you go about overhauling your entire family's eating habits?
Danielle: Our family jumped in with both feet. I was having health issues so we just felt like it was necessary and not an option. We learned plenty along the way and were continually fine tuning our approach.
The kids were little at the time so we had plenty of struggles, crying and gagging too. We just kept at it and made meal times an exploration which lead to conversation. Remember, palettes change but they need time and altering in order to do so. I would compost the kale that was in our CSA box – I hated it. These days, I wouldn't even dream of doing that - kale is one of my favorites.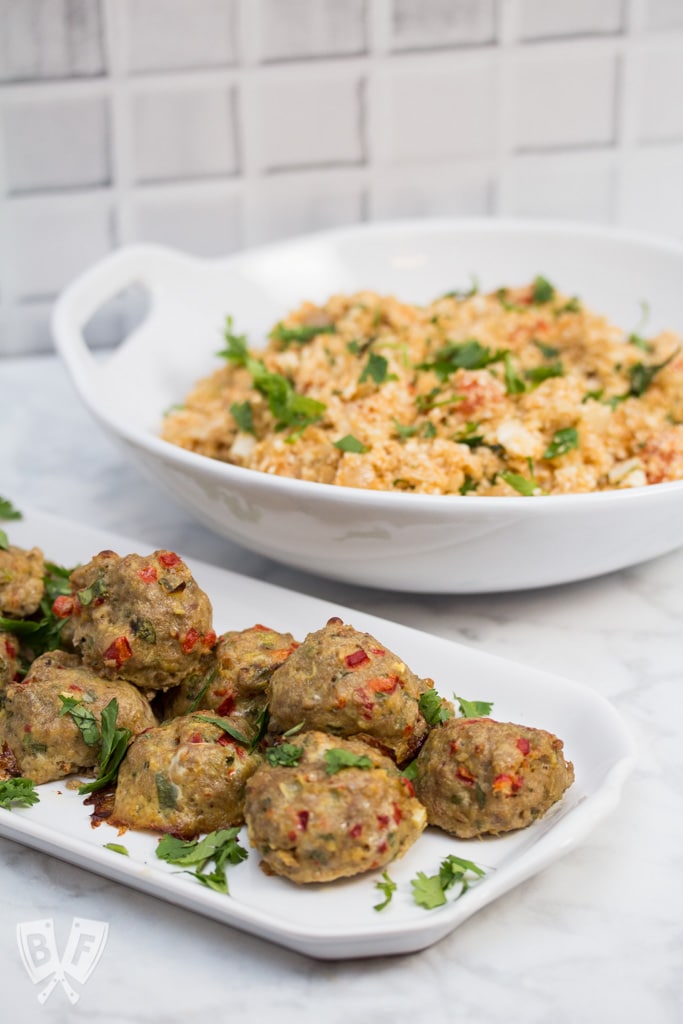 Big Flavors: What is a good starting point for someone who is overwhelmed with the idea of revamping their diet, but wants to ease into eating clean?
Danielle: It's really about changing habits. Start replacing one food at a time. Make a new decision every time you add something to your grocery cart. From there, begin to venture outside the grocery store into a farmers' market. Start with fruit, vegetables, eggs, meats, and dairy. If you can't change all those purchases at once, don't fret. Just start. Before you know it, you'll have made a lot of changes and from there just keep going.
Big Flavors: If you could pick 3 main changes to make to clean up your diet, what would they be?
Danielle: Stop using white sugar and aspartame – replace with coconut sugar, honey or maple. Ditch the soda – opt for healthier soda if necessary but try to replace with unsweetened ice tea, kombucha or just plain old water. Break free from processed foods and start making your meals at home. Or if you have the finances and access, look for healthy prepared foods which can be found at farmers' markets and health food stores.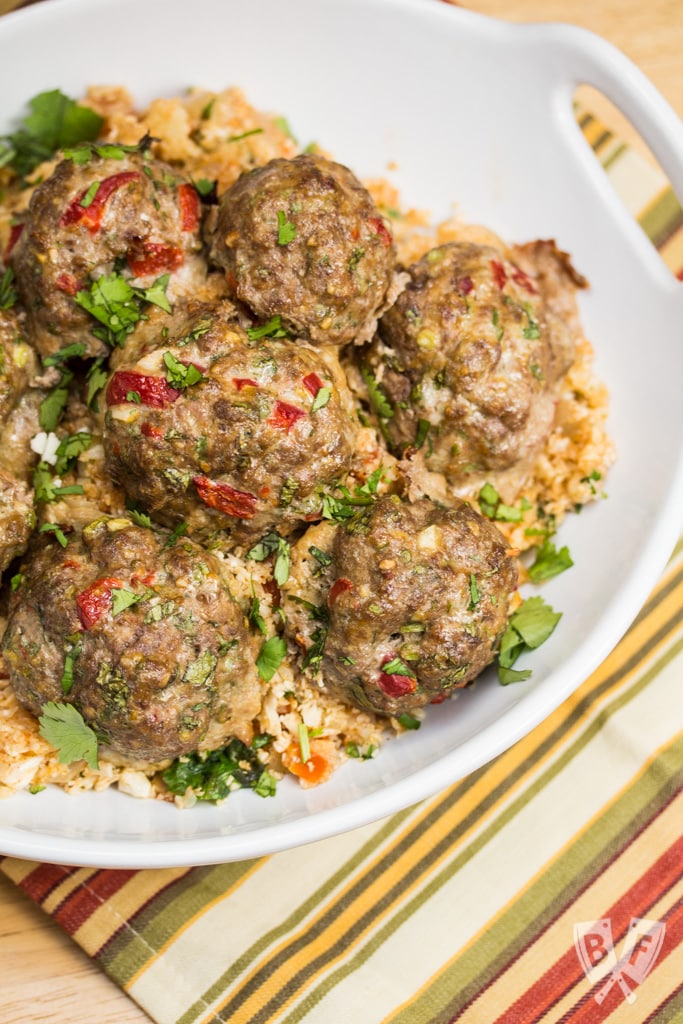 Big Flavors: Do you have any tips for people who struggle with food cravings or willpower?
Danielle: Hello, I'm Danielle. I'm a chocolate chip cookie and baked goods addict. Cravings and willpower are hard and I personally feel for anyone who struggles. I find that if there's food in the fridge – leftovers, raw veggies, non-sugar snacks, I'm good. It's the times when there's no food made – just cookies or cake waiting to be enjoyed, that really create the issue. So, I've learned that if you keep the right food around, you eat the right food. It takes planning, prep and cooking. Not easy yet not impossible.
I'm also an advocate of real food and healthier versions. For example, if you're going to eat cookies – make them yourself. Skip treats that come in boxes and have preservatives, etc. Homemade food and treats are most likely always better for you. Also, get to the bottom of why you're craving something, as there's usually a reason. I could literally eat sweet after sweet when busy and stressed, so it really takes a conscience effort on my part to recognize my behavior, acknowledge it and move past it. Some days it's easy, other days it's not. Always remember, every moment offers a new choice, a new beginning. Don't beat yourself up.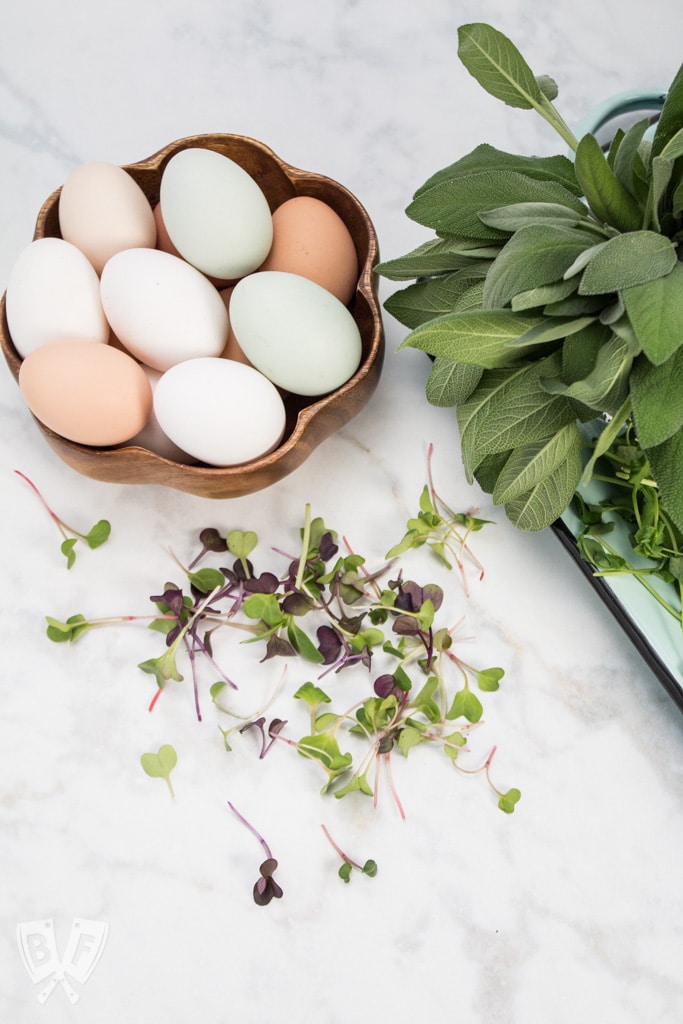 Big Flavors: What is the last meal you cooked for yourself at home?
Danielle: I cook all the time – we rarely eat out. That said, if we had better/healthier options, I'm sure we would indulge more. Jen does breakfast every morning, lunch is a mish-mosh pulled together from leftovers, and dinner is made daily. Last night, we had tacos! An easy favorite – 100% grass fed beef cooked with onions and garlic, non-GMO taco shells and raw grass-fed cheese, homemade lacto-fermented salsa and peppers for topping – with a big old salad fresh from the farm.
Big Flavors: What are your go-to recipe suggestions from your cookbook for days when you're short on time but still want to enjoy a home-cooked meal?
Danielle: My favorite right now is the Farmers' Omelet Roll – it's easy, the filling can be modified to what's on hand and it's something the whole family has learned to make. The Crockpot Pulled Chicken is another easy one. In the summer, Zucchini Noodles with Bruschetta comes together in no time – plus it's light and refreshing.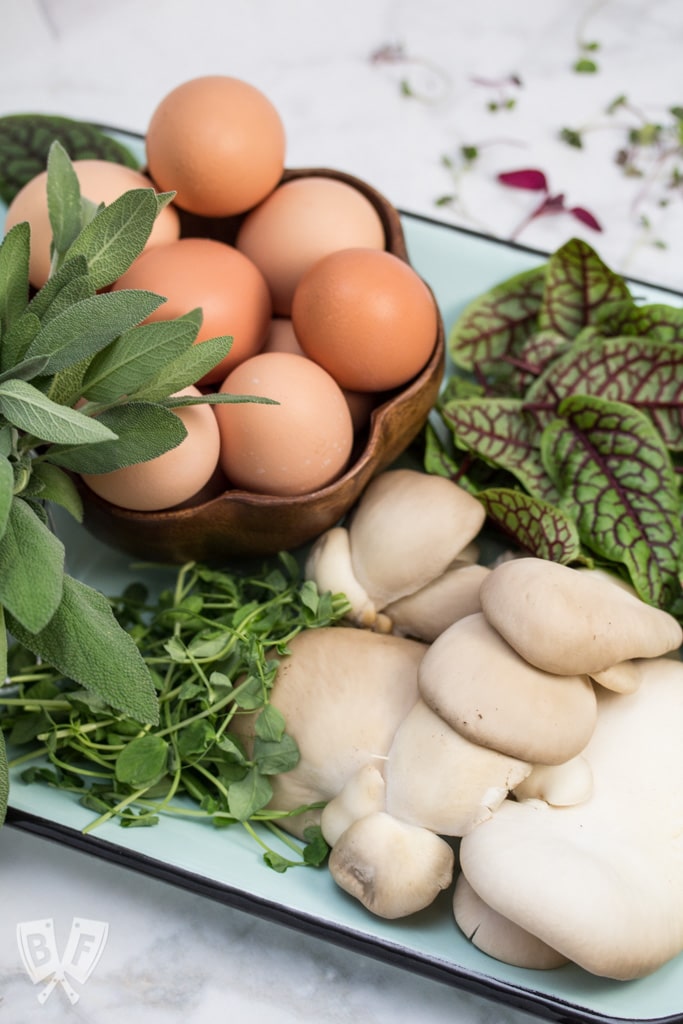 Big Flavors: Are there plans for a follow-up cookbook, or any other big projects on the horizon?
Danielle: I would love to write another book – well, 4 more. Crazy, I know. The process was amazing, I really enjoyed every part. Though, if you would have asked me during its creation, I would have said "never again". LOL. In the thick of it, while running a food business, it was a huge undertaking. 60-90 hour work weeks with a cookbook thrown in was a juggle.
Now that life has shifted and calmed a bit, I can look back and really remember the fun we had with it in the process. More importantly, it's the amazing feedback we've received that makes me want to do it again. That said, I'd want to work with a publisher this time – as Good Food for Everyone was self-published.
These days, my goal is to really start blogging regularly and perhaps create some videos and an ebook or two. We're also in the midst of starting a new business, True Food Collective – social marketing and business solutions for farm, food and lifestyle brands. But that's a conversation for another day…
Print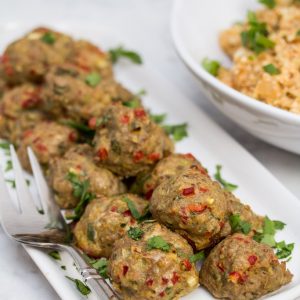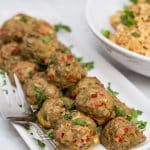 Tex-Mex Meatballs with Mexican Cauliflower Rice
Author:

Prep Time:

15 minutes

Cook Time:

40 minutes

Total Time:

55 minutes

Yield:

4

-

6

Servings

1

x

Category:

Main Dish

Method:

Oven

Cuisine:

Mexican
---
Description
This paleo Tex-Mex meal is simple enough for a weeknight and impressive enough for company. Super flavorful clean eating at its best!
---
For Tex-Mex Meatballs:
1

pound ground beef

2

large eggs

2

cloves (.5oz) garlic, minced

2 tablespoons

(¼ bunch – .

6oz

) chopped cilantro

1

small (1oz) hot peppers, finely chopped (optional)

2

small (2.5oz) roasted peppers, chopped

¼ cup

(1-2,

1oz

) chopped scallions

2 tablespoons

almond flour

1½ teaspoons

sea salt

1 teaspoon

garlic granules

1 teaspoon

cumin
For Mexican Cauliflower Rice:
1

small head (1lb) cauliflower – cut into large florets

3 tablespoons

(

1.5oz

) butter, ghee or coconut oil

2

large (10.8oz) onions, diced

2

cloves (.6oz) garlic, minced

1

medium (6oz) tomato, diced

1 teaspoon

chili powder

3 tablespoons

(.

5oz

) fresh chopped cilantro, optional

1 teaspoon

sea salt
---
Instructions
For Tex-Mex Meatballs: Preheat oven to 350°F. In a medium bowl, add beef, eggs, garlic, cilantro, hot peppers (if using), roasted peppers, scallions, almond flour, salt, garlic granules and cumin. Use hands to mix well.
Using palm of hand, roll 8 regular-size balls (or use a small cookie scoop to make minis).
Place onto a rimmed baking sheet, leaving room in between. Bake for 23-25 minutes (for regular size) and 16-18 minutes (for minis). Meatballs will release fat – use a spatula to loosen and lift away from pan.
For Mexican Cauliflower Rice: Use a food processor with the fine shredding disc (or the S blade). Turn food processor on and begin adding cauliflower pieces; run until all florets have been processed. If necessary, empty the bowl and continue the process. Alternatively, you can use a box grater.
In a large pan, over medium-high heat, melt butter. Once butter starts to sizzle, add onions; cover and cook for 5-7 minutes – onions should be translucent.
Add garlic, tomato, chili powder and salt; stir and cook 2 minutes.
Add cauliflower rice; cook for 3-5 minutes; stir to prevent burning.
Remove from heat; add cilantro (if using) and stir.
---
Notes
Recipe reprinted with permission from Danielle Gaebel of Natural Contents, and is included in her cookbook Good Food For Everyone: Farm Fresh Clean Eating.
Quick Tips: These meatballs not only make for a good meal but make for a healthy snack as well – a much better choice than chips or cookies. Totally freezer-friendly, so make a double batch and store. Feel free to swap beef for chicken or turkey – just as delicious.
Cauliflower rice will last 3-4 days in the fridge so make a big batch and use it throughout the week as a side for dinner or breakfast. You can freeze cauli-rice as well. Just bag, flatten and freeze. When ready to use, toss into a bowl in fridge to defrost. Then, follow steps 2-5 above. Let's talk thyme – it can be a pain as the leaves need to be removed from those little stems. Fresh is definitely worth it when it comes to recipes like this, however, for roasting and soups, dry is just fine.
Nutrition
Serving Size:
Calories:

402

Sugar:

10.9 g

Sodium:

1661 mg

Fat:

17.9 g

Saturated Fat:

11.3 g

Carbohydrates:

25.6 g

Fiber:

8.3 g

Protein:

34.7 g

Cholesterol:

160.8 mg
Keywords: meatballs, tex mex, ground beef, cauli rice, cauliflower rice
Recipe Card powered by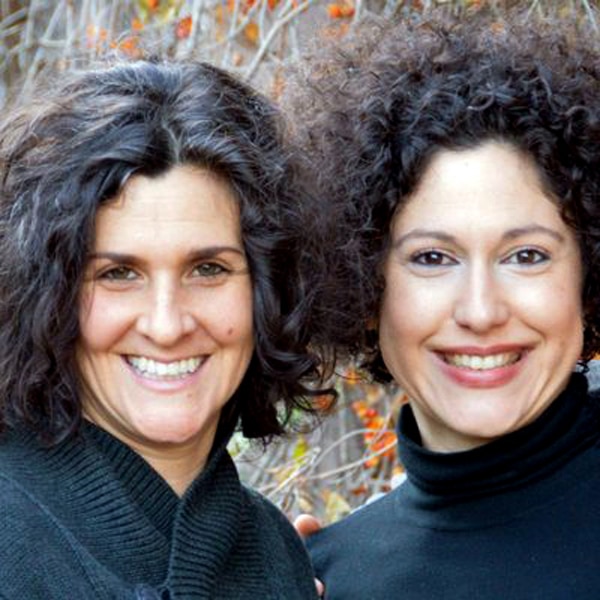 Thanks so much to Danielle and Natural Contents for being such a fantastic resource on all things clean eating. I'm looking forward to meeting her in person for a trip to my friends' Hudson, NY burger spot, Grazin', which got a shoutout in her book (and totally made me squeal) so I can introduce them to each other (and have a deliciously clean meal together, obviously)!
Want to win your own ebook copy of Good Food Made Simple? Danielle has offered up 5 copies to Big Flavors readers (and stay tuned to my Instagram channel for even more chances to win!) To enter to win, leave a comment below telling me your favorite clean food OR a question about clean eating, if you have one. The contest will close on Friday, May 5, 2017 at 12 noon (Eastern Standard Time). Five winners will be chosen randomly and contacted via email collect their prizes. Good luck, everyone!
UPDATE – The winners have been selected via random.org – CONGRATS to Kristin, Tamara, Erin, Teri, & All That's Left Are The Crumbs!
You can find Danielle over at the Natural Contents website, or on Facebook, Instagram, Pinterest, or Twitter.