This post may contain affiliate links, which won't change your price but will share some commission.
There has been a lot of baking going on in my tiny kitchen as of late. And I've had several "guest chefs" to give me a hand. It's always fun to see how many people we can squeeze into our kitchen (it's the best when all 6 members of my Supper Club are in there at once - you can barely turn around without bumping into someone or something!).
My son, Ian, got to help out in the kitchen for the first time a few days after he turned 2, when we made this Perfect Pumpkin Pie for Thanksgiving.
Let me tell you - it was a wonderful feeling to have my little guy in there with me. He was so excited to "help make-a piiiiiie!". I'm really looking forward to getting him in the kitchen with me more often as time goes by. Hopefully he'll enjoy cooking and baking, especially with (and for) his mama 😉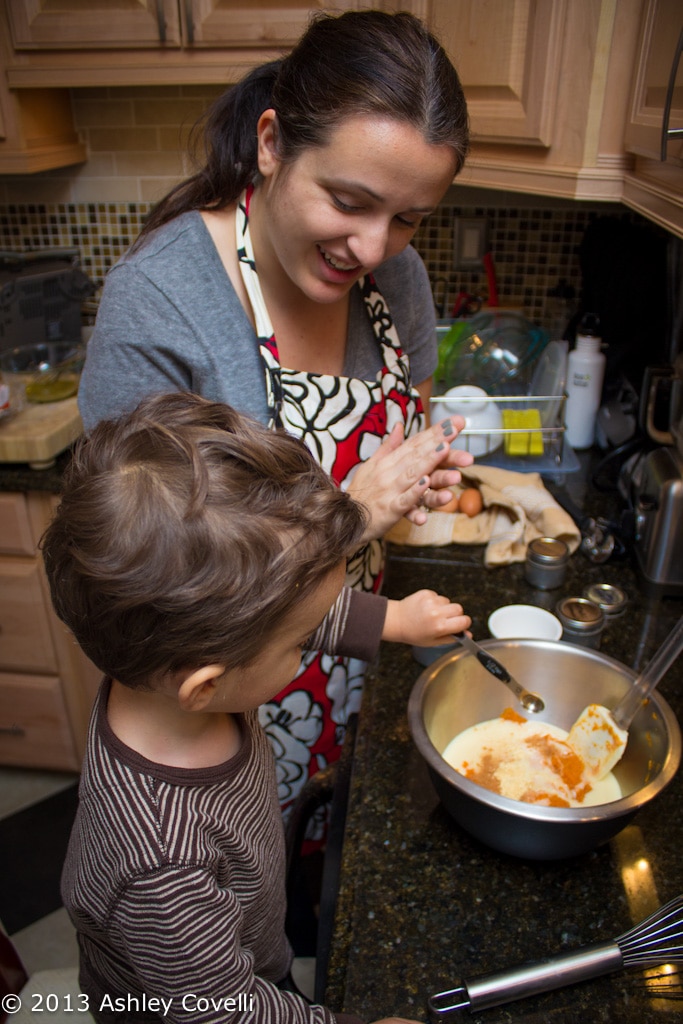 And for the record, I think that it was the best pumpkin pie to come out of this tiny kitchen. Same recipe I've been using for years, but it was made with extra love this time around!
Did I mention that he only spilled a tiny bit of nutmeg? I was definitely expecting much more of a mess with a toddler in the kitchen!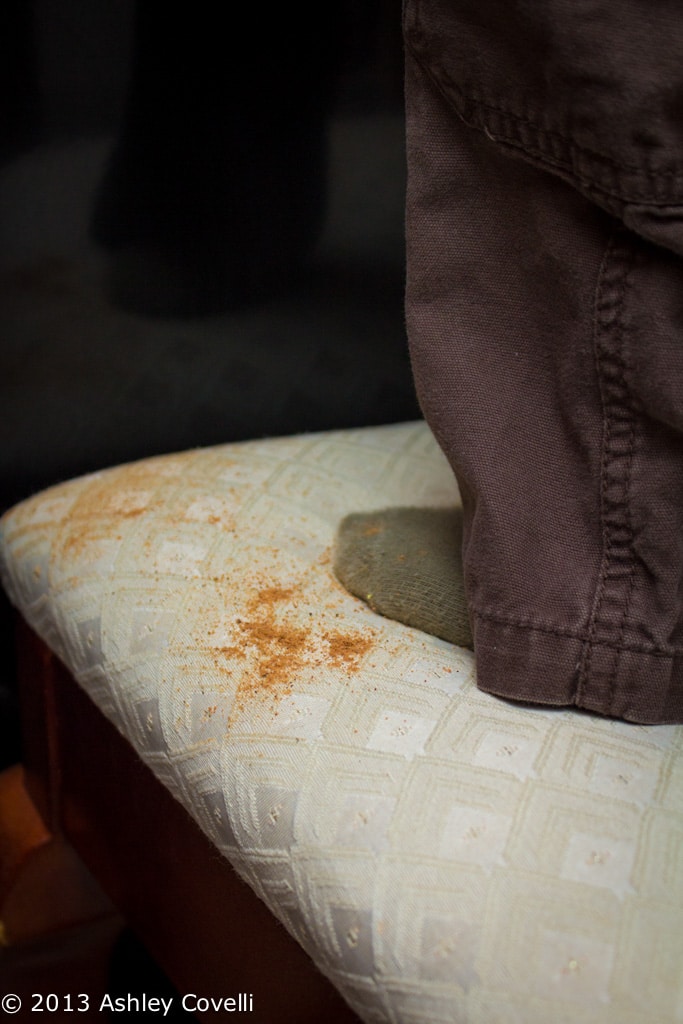 The weekend before Christmas, I was (voluntarily) kicked out of the kitchen so that my husband, his father and his uncle Tony (who happens to own an amazing hang gliding/paragliding park in Upstate New York) could take over to make their annual batch of Turdilli & Chinudille. This is a fairly new tradition, and I love it even more now that my son got to help out!
Dino allegedly bought too much Vermouth, so they ended up making a few Manhattans and drinking while they got to the business at hand.
Dino's grandmother used to make these cookies for Christmas every year. They're more like a pie crust than a traditional cookie dough. The Chinudille are filled with a mixture of raisins, walnuts and grape jelly and folded up kind of like empanadas. The baked cookies are tossed in hot, local wildflower honey, brought to us lovingly every year by uncle Tony :).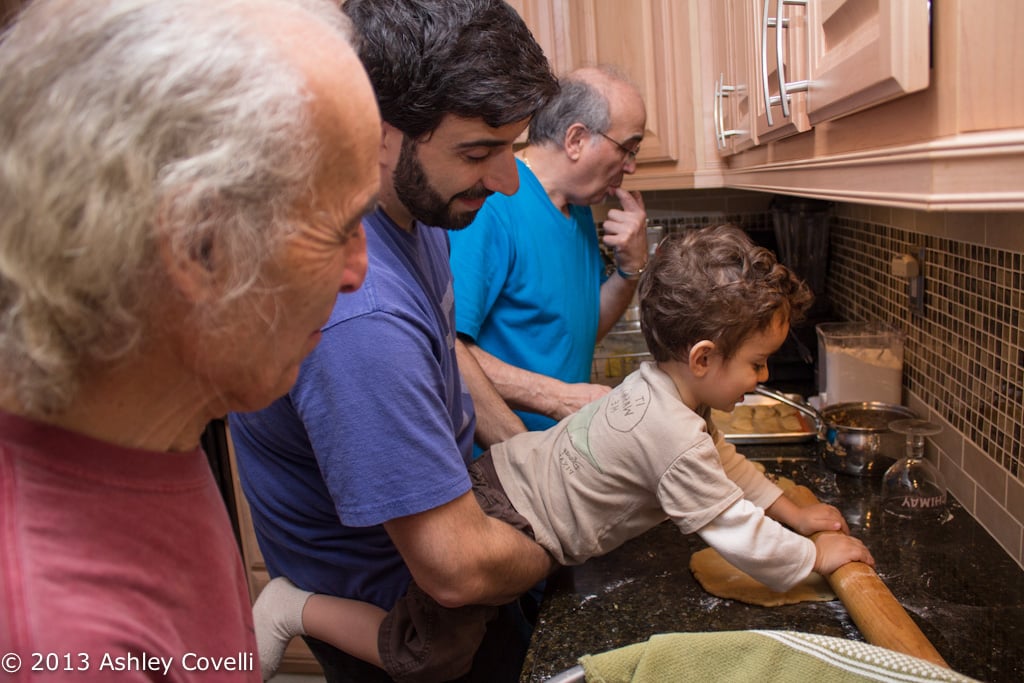 On Christmas Eve Eve, I borrowed one of the neighbor kids to help me make a big batch of Ricotta Cookies. I like making these cookies every year not only because they're delicious, but also because it makes a ton of cookies, which is perfect for gift-giving.
This is Thomas making cookies like a pro! It was nice having someone to teach a few things to in the kitchen. He was incredibly helpful, a super fast learner, and not-so-surprisingly, an exceptionally good QC partner-in-crime.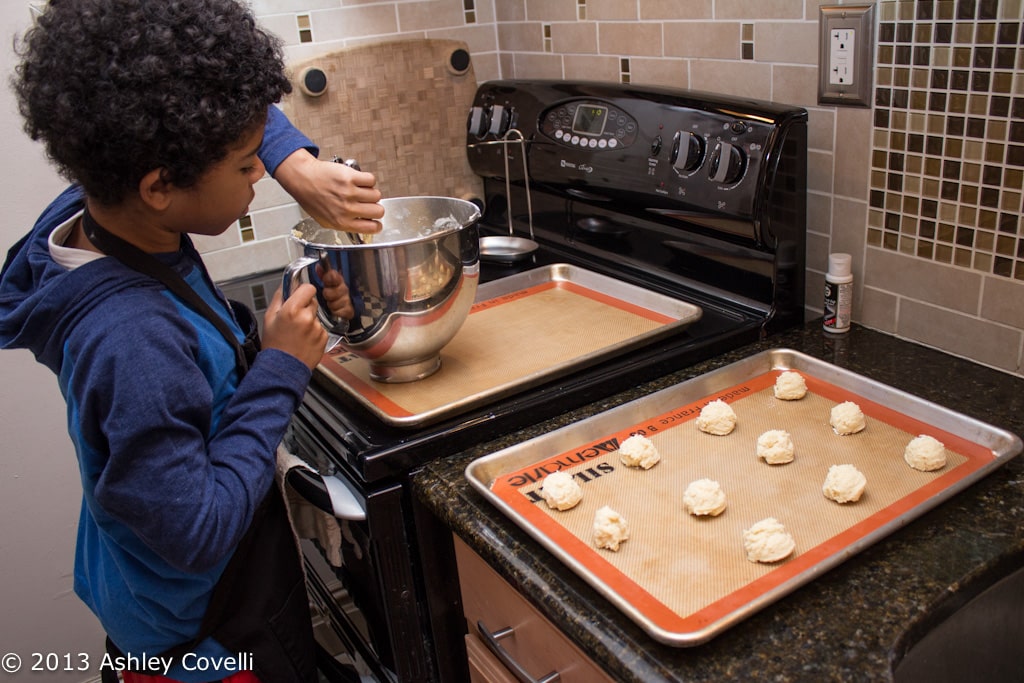 We had a lot of fun. He has two younger brothers who I'm going to have help me out sometime soon, too. They're such great kids!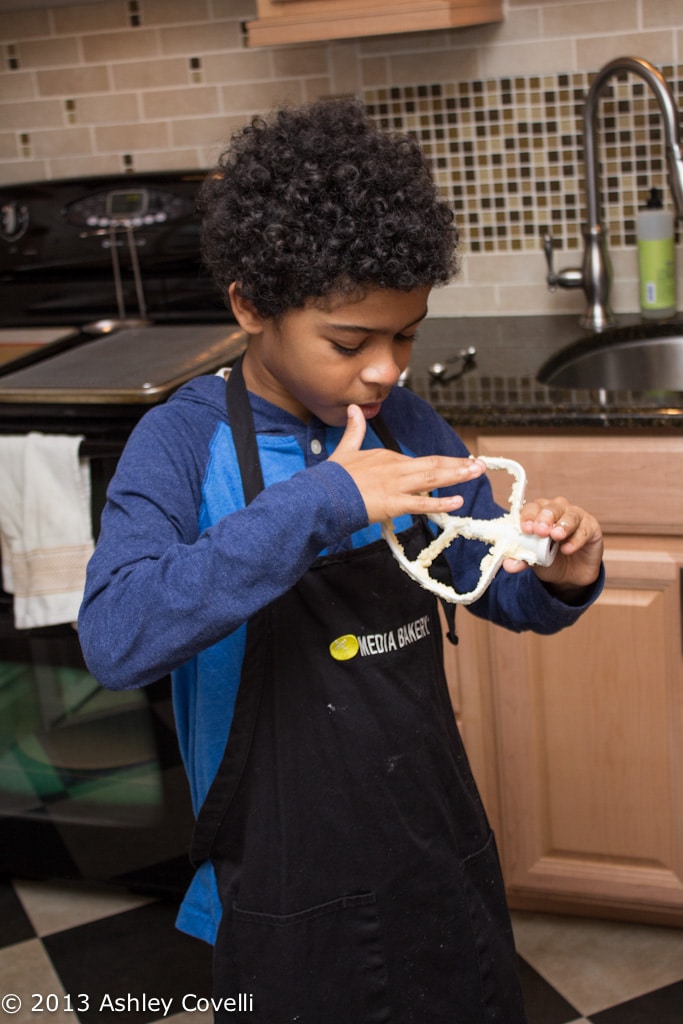 Thomas even helped with cleanup ;). Needless to say, he enjoyed the cookies. They're one of my favorite recipes - nice and soft and fluffy. I bring a big tin of them to Dino's cousin's house for Christmas dinner every year, and they're always a huge hit.
If you follow me on Instagram, you may have seen that I've also been doing a little baking of my own - mostly while my son is napping.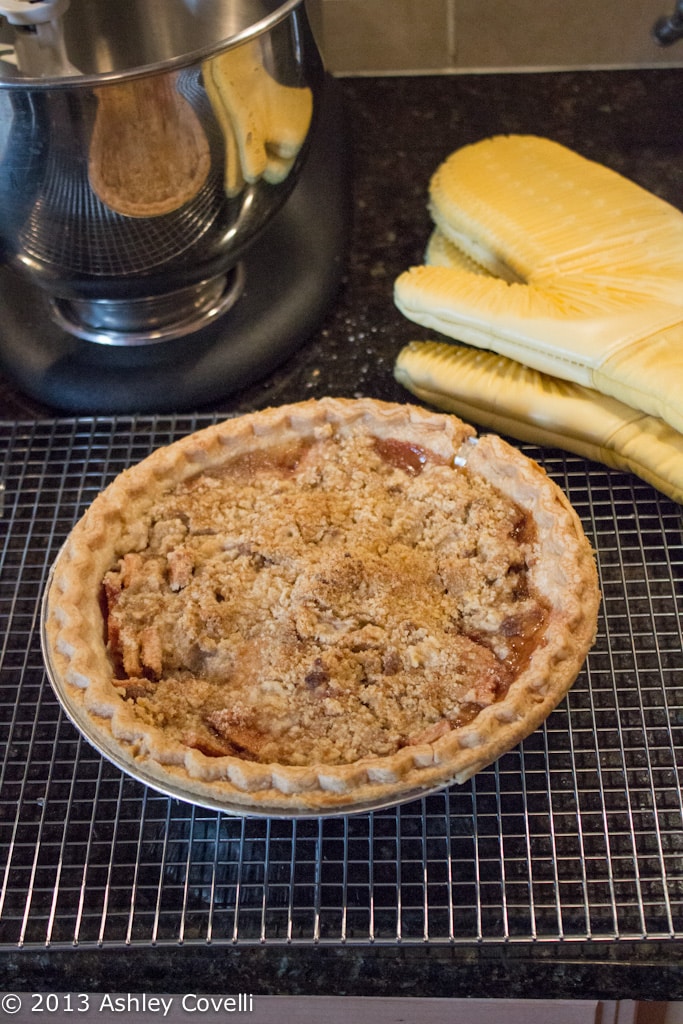 For the Christmas dessert course, I made my very favorite Dutch Apple Pie. I think it turned out better than ever this time around. I got in and smashed the butter for the crumb topping a bit with my fingers this time, which seemed to help. I also baked it in the upper (smaller) oven, which meant that the topping was closer to the heating element, so it got nice and brown on top. It was beautiful and delicious.
Last weekend, we visited some friends in Long Island. They were planning to make Beef Bourguignon. I haven't made this with beef before (add it to the list of things to try!), but I did make Mushroom Bourguignon way back in 2009, and it was delicious. I offered to bake some nice, crusty bread, perfect for sopping up all of that luscious sauce, and they didn't hesitate to take me up on that.
I made the dough for the bread, and baked 2 loaves to bring with us the next morning. I sprinkled the dough with a little black sea salt right before baking. I let the rest of the dough sit in the fridge for a week, which made it turn to a beautiful sourdough, and baked 2 loaves for later use.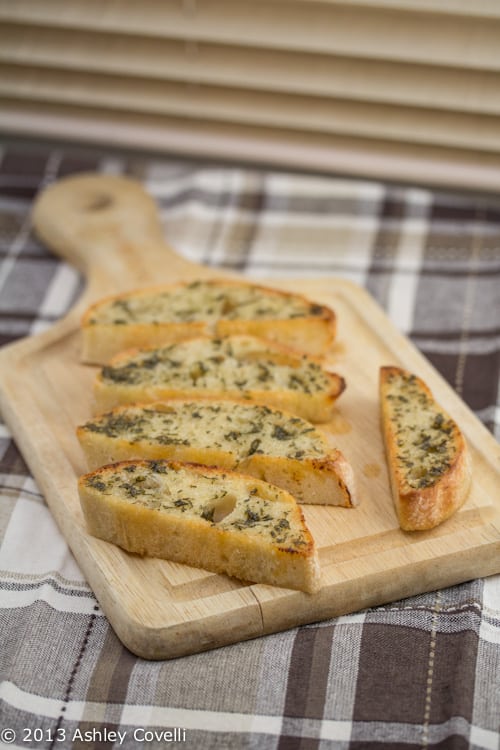 This bread freezes really well. I tried it out a while back and took a loaf out to make My Favorite Garlic Bread, which turned out beautifully!
Anyway - that's the baking madness that's been going on over here lately. Hope you're all enjoying 2014 thus far. What did you bake for the holidays?