In honor of World Vegetarian Day, here are some of my family's favorite meat-free dishes to come out of our tiny kitchen. What are your favorite vegetarian dishes?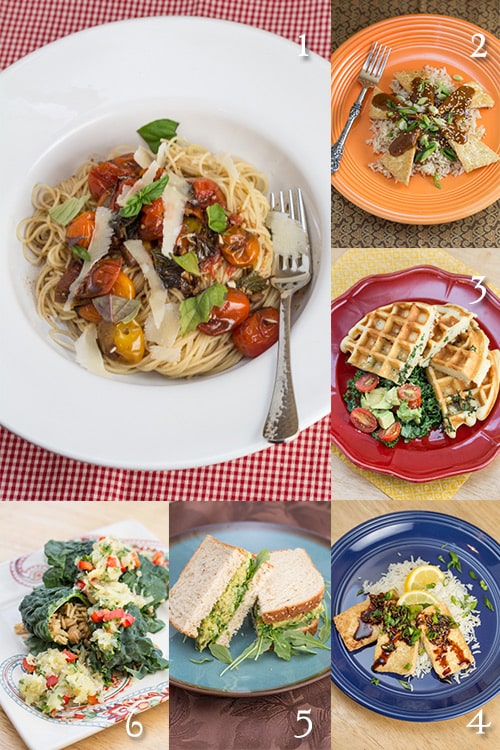 1. Balsamic Roasted Grape Tomatoes Over Angel Hair
2. Tofu Triangles in Creamy Nut Butter Sauce with Scallions
3. Tahini Kale Stuffed Belgian Waffles with Avocado Tomato Salad
4. Pan-fried Tofu with Dark Sweet Soy Sauce
5. Smashed Chickpea & Avocado Salad Sandwich
6. Rice and Chickpea Kale Rolls with Pineapple Salsa
Enjoy!