This post may contain affiliate links, which won't change your price but will share some commission.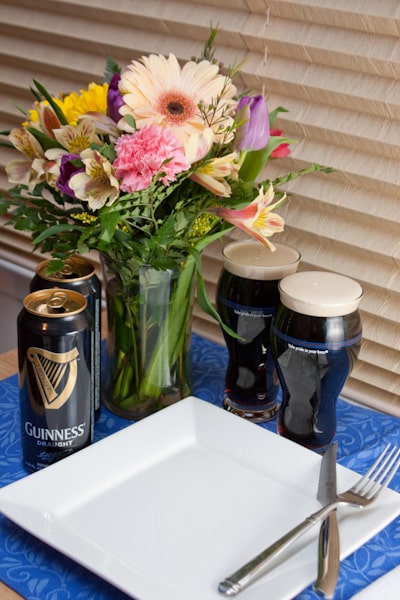 Well, there's good news and there's bad news. The good news is that my dad, after hearing about how hectic and stressed things have been for me lately, had flowers sent to my office today. He's never done that before, and it was such a sweet gesture. He's the best!
And now for the bad news. After inviting my in-laws over for our annual St. Patty's Day Slow-Cooker Corned Beef and Cabbage - a fantastic and easy recipe that I've been making for a few years now - it appears that my slow cooker has died. Of course, I only found this out after turning it on this morning, working a day of pure insanity in the office and coming home to find that the heating element has decided to no longer work. No warning, nothing. Just a slow cooker full of uncooked, barely warm to the touch meat, onions and cabbage. The timer appears to work, but it just doesn't heat up anymore. I'm sad, because this slow cooker was AWESOME, and I've had it for about 5 years now, and I don't think it's still under warranty. But I'm gonna see if I can finagle something without having to drop money on a new one.
Had this worked out, we would have had our fourth annual St. Patty's Day tradition at home. Instead, we headed up the street to the diner and had it there instead. Well, at least the Guinness was cold!