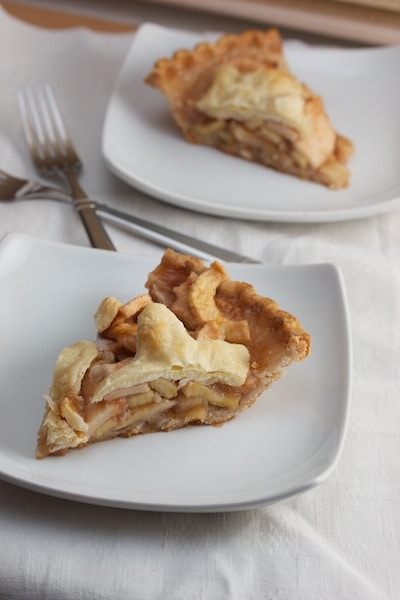 This post may contain affiliate links. Thank you for supporting the brands that keep me creative in my tiny kitchen!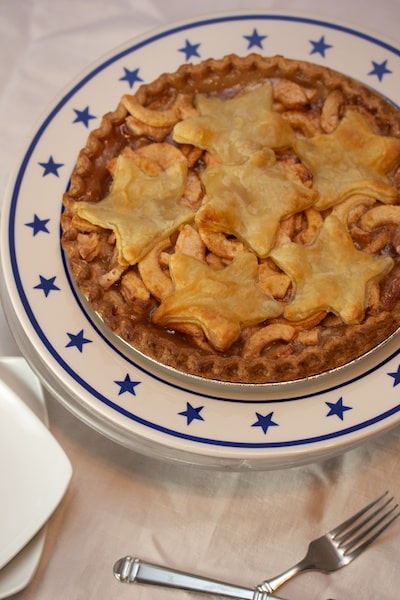 Dino wanted me to make an apple pie with the rest of the apples that we picked at the orchard, so I looked up a new recipe. This one is a spin on a classic apple pie that was pretty good! It has orange zest and orange liqueur, which makes it different than standard apple pies. It brightened up the flavor, and we really enjoyed it. I think we prefer "regular" apple pie, but this was a nice change.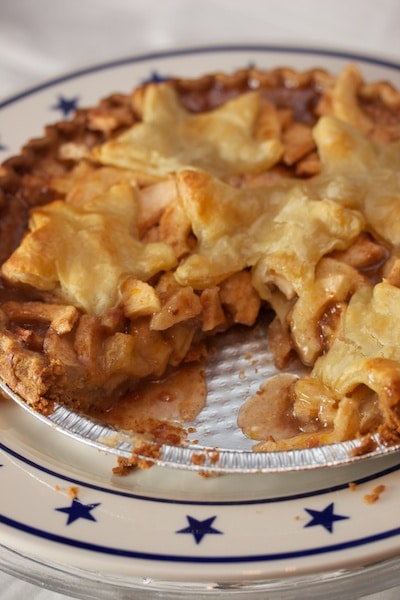 New-Fashioned Apple Pie
Bon Appétit November 1992
1 15-ounce package All Ready Pie Crusts
2 1/4 pounds tart green apples (such as Granny Smith), peeled, cored, sliced
3/4 cup sugar
2 tablespoons plus 1 teaspoon all purpose flour
2 tablespoons grated orange peel
2 tablespoons Grand Marnier or other orange liqueur
3/4 teaspoon ground cinnamon
2 tablespoons (1/4 stick) unsalted butter, cut into small pieces
Position rack in center of oven and preheat to 400?F. Place baking sheet on rack. Let pie crusts stand at room temperature 15 minutes. Combine apples, sugar, 2 tablespoons flour, orange peel, Grand Marnier and cinnamon in large bowl; mix to blend well.
Unfold pie crusts. Press out fold lines. Brush 1 crust with remaining teaspoon flour. Place crust floured side down in 9-inch deep-dish glass pie plate. Spoon apple filling into crust-lined dish. Dot filling with butter. Arrange second crust over filling. Seal and crimp edges. Cut 5 slits in top crust for steam vents.
Place pie on baking sheet in oven. Bake until crust is golden brown and apples are tender, about 50 minutes. Cool pie on rack at least 15 minutes. Serve warm or at room temperature.
Big Flavors Rating: 4 stars