This post may contain affiliate links, which won't change your price but will share some commission.
It has been way too long since I've made a smoothie. I blame the horrid winter weather we've been having for the last few months.
I mean, there are only so many "polar vortices" that one can take before willing warmer weather to come back to the East Coast in the form of cold, blended beverages. Rum optional.
Also - "vortices" is the plural of "vortex". I kind of love/hate that.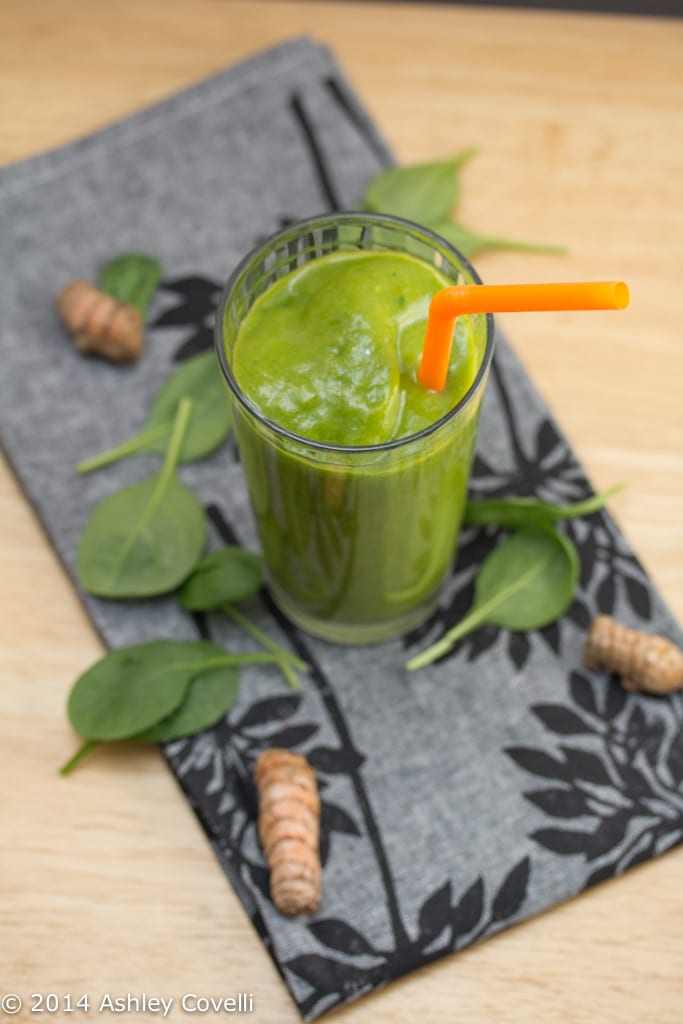 Anyway, this smoothie was my first trip back to the land of post-workout blended greens, and it was delicious! I packed it with nutrients, vitamins and antioxidants by adding leafy green baby spinach, fresh turmeric, orange, apple, mango and coconut water. So much goodness!
It was a really interesting flavor combination - fresh turmeric added a lovely spicy note that really set it apart from other smoothies I've made. The health benefits of turmeric are so immense, and I love having the option to use it fresh instead of only ground.
This smoothie totally hit the spot. The sun may have even peeked through the clouds just a little extra because of my efforts, but I'm not holding my breath. My toddler absolutely loved it, too, so that's a bonus!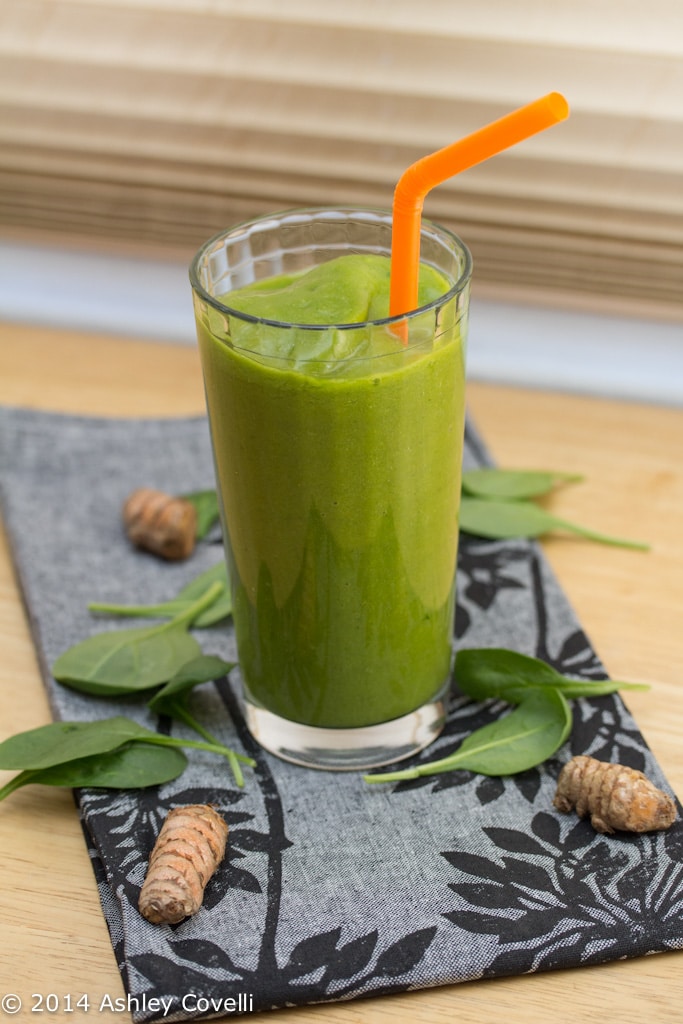 Green and Orange Smoothie
Big Flavors from a Tiny Kitchen - Ashley Covelli
Serves 2
2 cups frozen mango chunks
Coconut water
2 cups (lightly packed) baby spinach
1 small orange
1 small green apple
1 tablespoon fresh turmeric (about 3 inches), peeled
Place mango in a liquid measuring cup. Pour coconut water over top until the liquid level reaches 2 cups. Place in blender along with remaining ingredients and blend until smooth.
Big Flavors Rating: 4 Stars