This post may contain affiliate links, which won't change your price but will share some commission.
A while back, we had some friends over for a dinner party. I made some homemade bread and my grandpa's beef stew, but wanted to try out a new appetizer to pair with some of the delicious wine that Rodney Strong Vineyards sent over.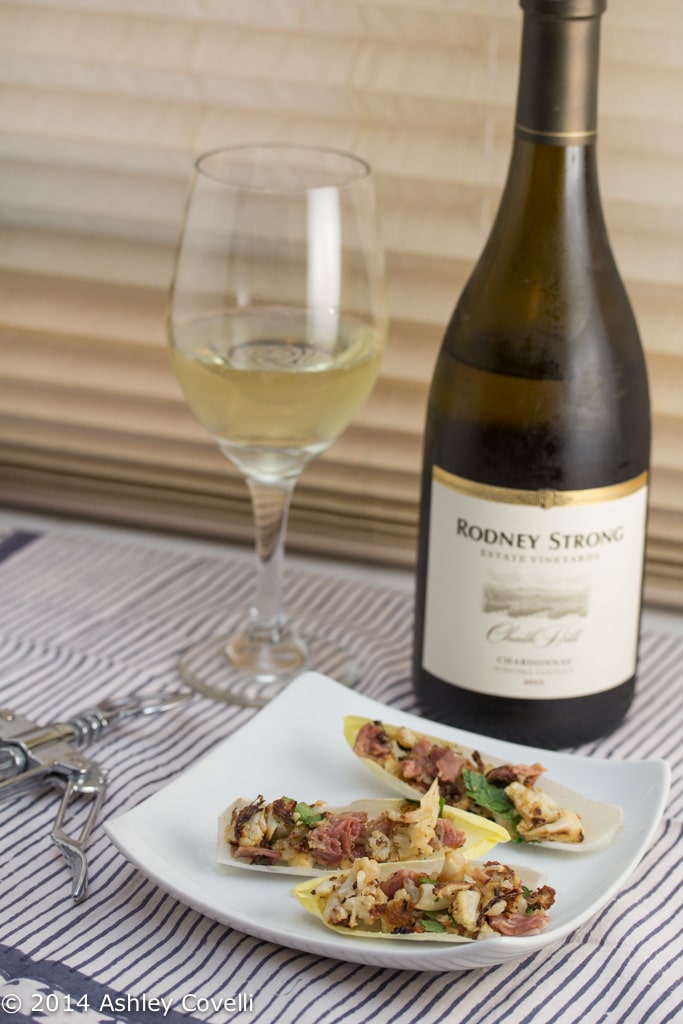 I'm not a huge fan of endive typically, because it's very bitter. But the shape of the leaves is just so perfect for appetizers like this one, so I tried the recipe anyhow. And I'm glad I did!
Nutty, roasted cauliflower is tossed with a mix of garlic, prosciutto and parsley and simply dressed with sherry vinegar for a warm, salty, tangy bite of food nestled inside an endive leaf.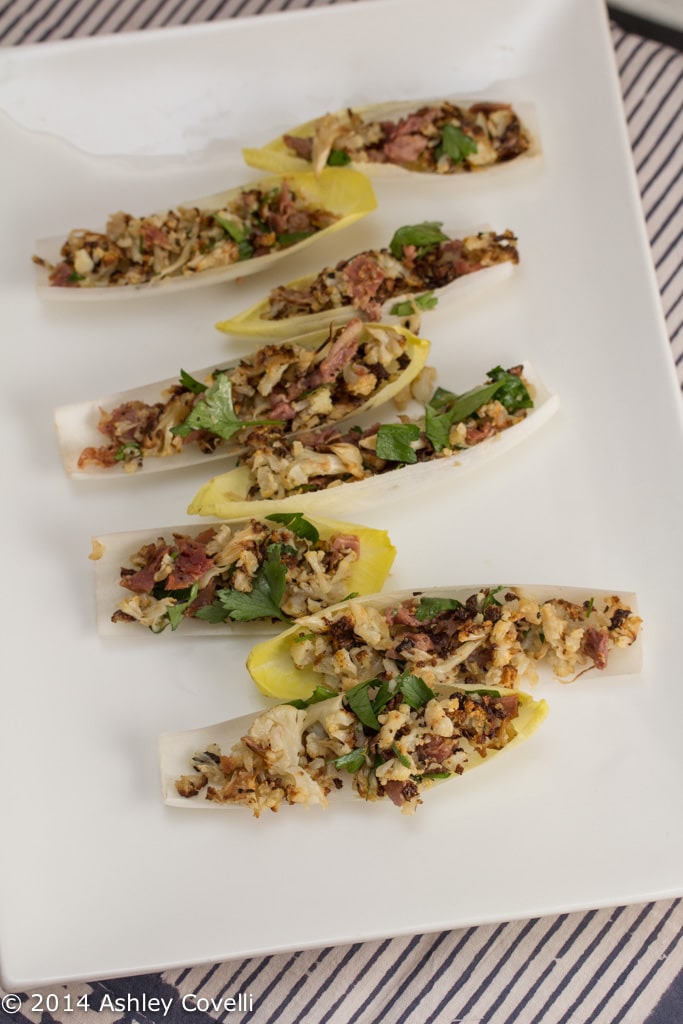 They were a bit tricky to keep from tipping over on the platter, but they were absolutely delicious. Our dinner guests loved them, and they disappeared in a flash!
This is definitely a nice option for an impressive appetizer that is so much more than the sum of its parts. And the fact that you can serve it at room temperature is a nice bonus because it can be made in advance.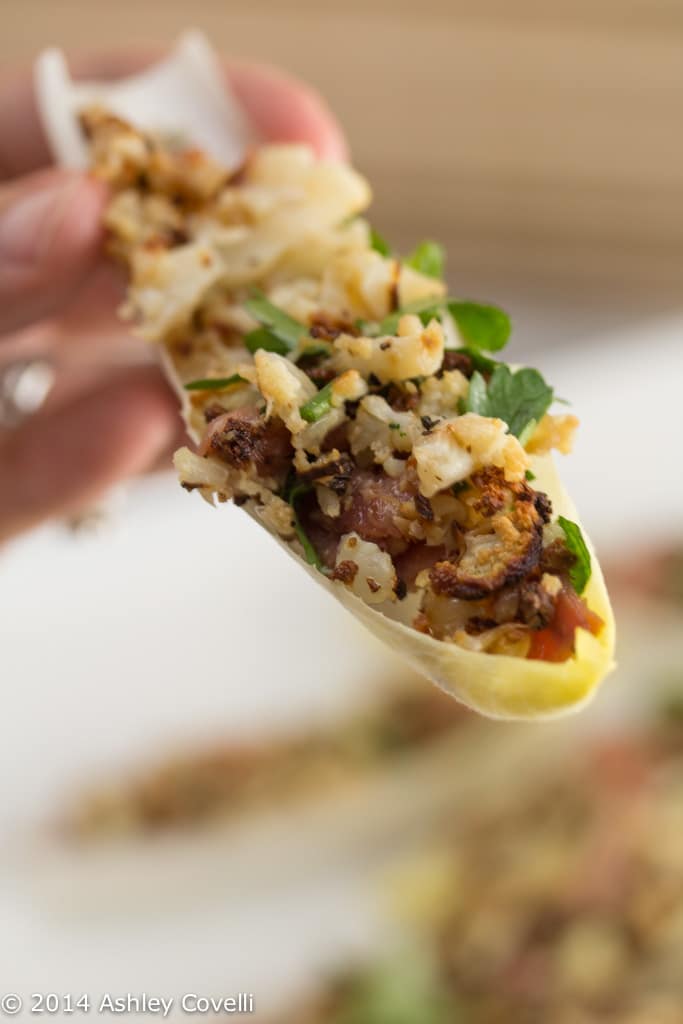 This appetizer paired beautifully with the crisp Chardonnay. It was a wonderful way to start our meal!
Cauliflower "Caviar" with Frizzled Prosciutto
Cooking Light November 2010
Mark Bittman
Yield: 12 servings (serving size: 2 filled leaves)
4 cups coarsely chopped cauliflower florets (about 2 pounds)
5 teaspoons olive oil, divided
¾ teaspoon freshly ground black pepper
¼ teaspoon kosher salt
4 ounces prosciutto, chopped
1 tablespoon minced garlic
1 tablespoon sherry vinegar
¼ cup chopped fresh parsley
24 Belgian endive leaves (about 2 small heads)
1. Preheat oven to 400°.
2. Arrange cauliflower florets in a single layer in a 13 x 9-inch metal baking pan. Drizzle with 1 tablespoon olive oil; sprinkle with black pepper and kosher salt, tossing to combine. Bake at 400° for 40 minutes or until cauliflower is lightly browned.
3. Heat remaining 2 teaspoons oil in a small skillet over medium heat. Add prosciutto to pan; sauté 10 minutes or until crisp, stirring occasionally. Add garlic to pan; sauté 1 minute. Drain on paper towels.
4. Combine cauliflower mixture, prosciutto mixture, and vinegar in a large bowl; coarsely mash with a fork. Stir in chopped parsley. Spoon 2 tablespoons cauliflower mixture into each endive leaf. Serve warm or at room temperature.
Big Flavors Rating: 5 Stars