This post may contain affiliate links, which won't change your price but will share some commission.
This installment of Behind BF features some of my favorite culinary-themed gift ideas, perfect for the food/drink/coffee lovers on your holiday shopping list!
Looking for some gift giving inspiration? I have lots of ideas for everything from stocking stuffers to cookware and even classes to expand your food/beverage horizons!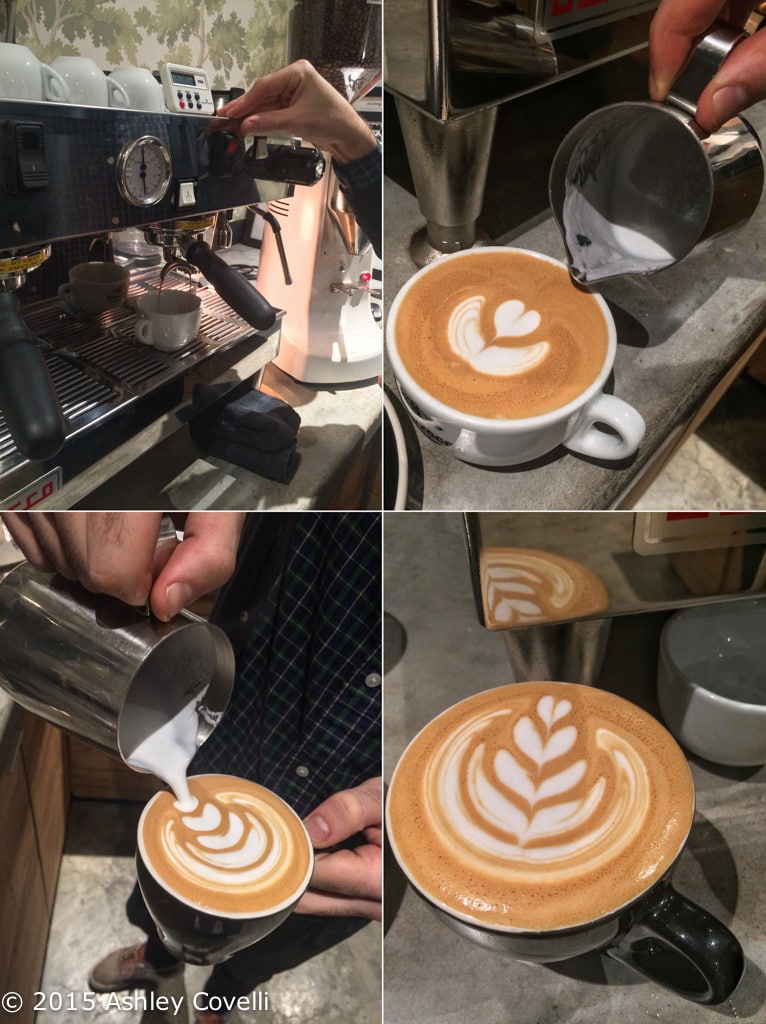 If you live in the New York City area, there are some great deals on experiences and gift ideas for the gourmand over on Gilt City. I was fortunate enough to get to try out the Latte Art class over at Toby's Estate in the West Village this past weekend, and it was phenomenal! Aaron, my coffee educator, had an incredible wealth of knowledge about all things espresso. He explained everything from where they source their organic milk (Battenkill Valley Creamery up in Salem, NY) to why fat content is important - you won't find any nonfat milk at Toby's!
We talked about the textures and weights for grinding beans for different purposes and what types of equipment he recommends for home coffee enthusiasts. He went over the process of aeration and getting the steam injection in at the beginning (before the temperature hits 100°F) to give the milk texture. Then after the milk is heated to its final temp of 130-145°F, you're ready to pour! He showed me how they free pour all of their beverages and the techniques used to make designs like hearts and tulips in lattes and cappuccinos.
This class totally spoke to both my professional artist side and my coffee fangirl side. The class was 90 minutes long, and I learned so much! I'm practicing on my home espresso machine (which isn't as powerful as what they have at their shop), and I'm confident that I'll be upping my home espresso game big time in the near future.
If this class or their other Brew School options (Espresso Foundations or Espresso II) interest you, they're on sale for the next few days for $149 (regularly $324!) over at Gilt City. They also have specials on cups of coffee from Toby's Estate and bean delivery - and let me tell you their beans are fantastic! I bought a bag of their Flatiron Espresso Blend and a bag of their Colombia El Faldon beans to brew at home. Yum!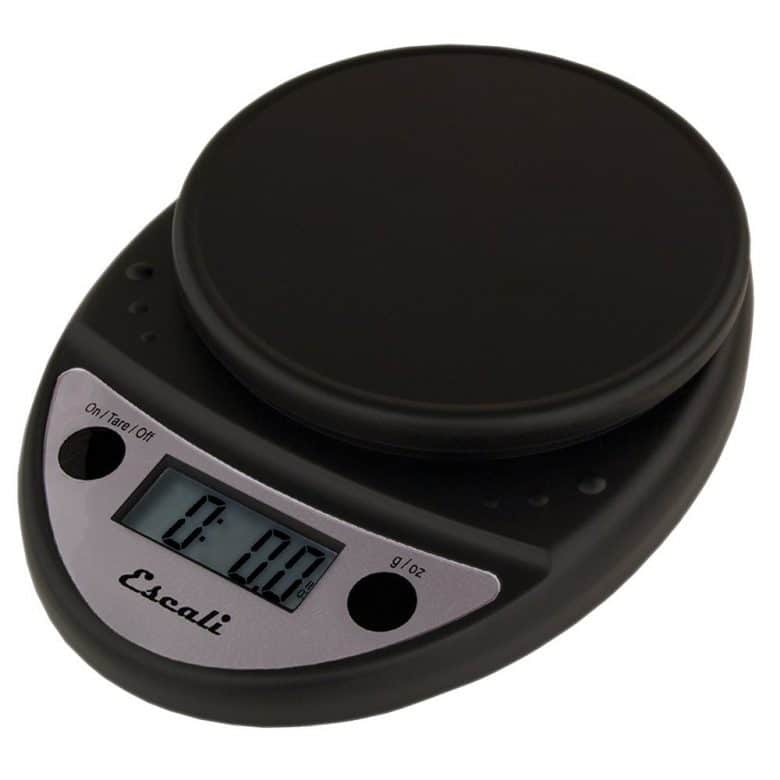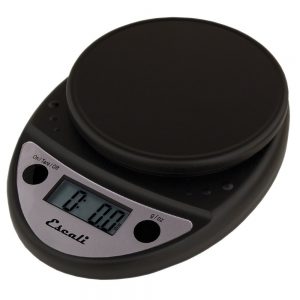 One thing that I had in my kitchen already that's also needed for precision coffee brewing is a digital scale that can measure in both ounces and grams. I have this Primo Digital Kitchen Scale and love it. Depending on the color you choose, it runs around $25. I use it when making pasta, baking breads and cakes, and even for things like figuring out how many ounces are left in an item that I have a partial package of. At the Brew School class I attended, Aaron used this AWS Pocket Scale that was really compact and nice. It even has a cover that doubles as a tray for holding ingredients that you're weighing. If I didn't already have a digital scale, I'd totally go for this one.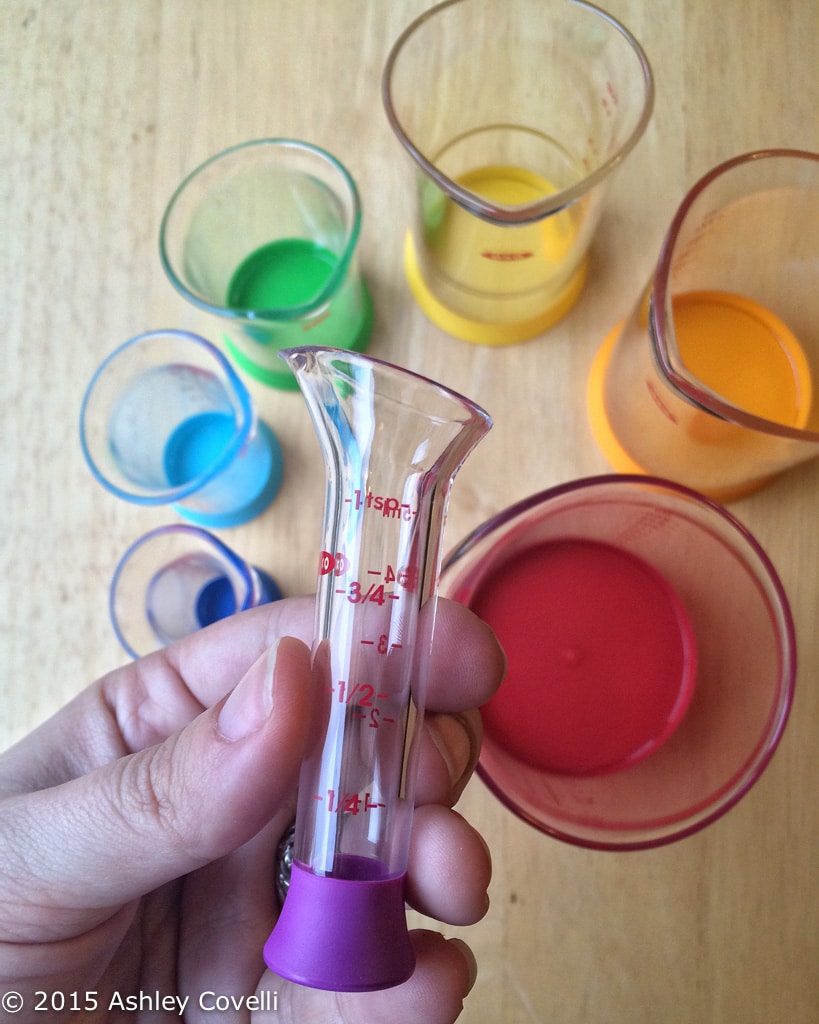 I got this OXO Good Grips 7-Piece Nesting Measuring Beaker Set for being a member of this year's Great Food Blogger Cookie Swap (stay tuned for my recipe on the 16th!) and instantly fell in love. First of all - just look how colorful they are! How could you not smile when you're using those cuties? Secondly, it is seriously helpful to have such a range of liquid measuring cups that can be used to measure out multiple ingredients at once. The set contains 1 teaspoon, 1 tablespoon, 1 ounce, 2 ounce, ½ cup, ⅔ cup and 1 cup beakers. This has seriously streamlined my holiday baking!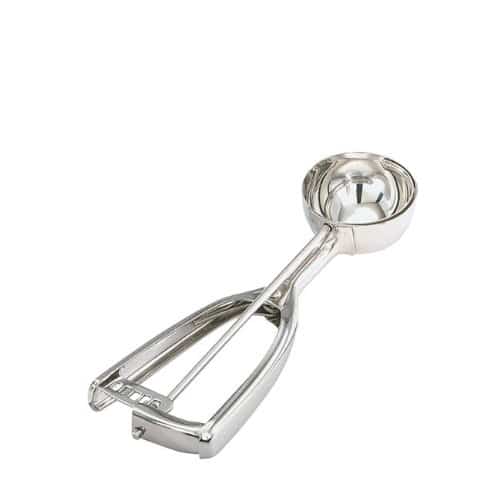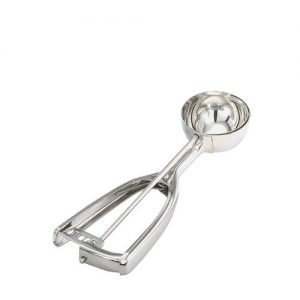 Speaking of streamlining holiday baking, I own several Vollrath Stainless Steel Round Squeeze Dishers. They come in a wide array of sizes and make tasks like making uniformly sized cookies a breeze. I've tried other brands and they haven't held up very well, but these ones have been in my kitchen for several years now. I have the 16, 30, and 50 but definitely need to pick up a 40.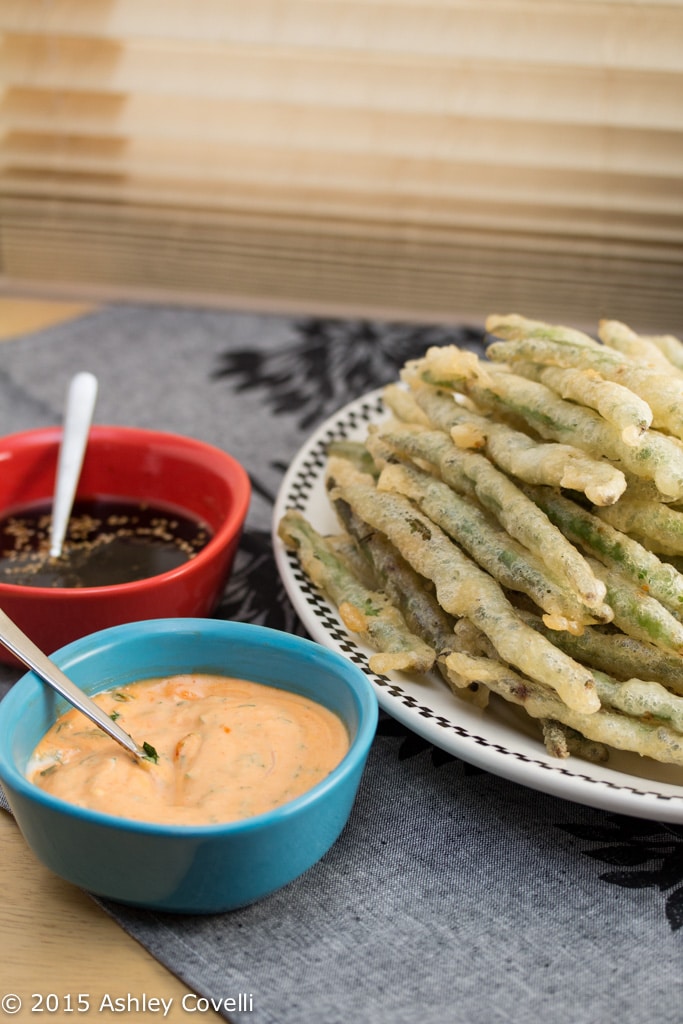 I've gone through my fair share of ramekins, and my latest crush are these colorful options from CorningWare. I picked them up at my local grocery store a while back, and I absolutely love them. I use them for mise en place and for things like serving sauces. I have a set in both the 6 ounce and 8 ounce sizes.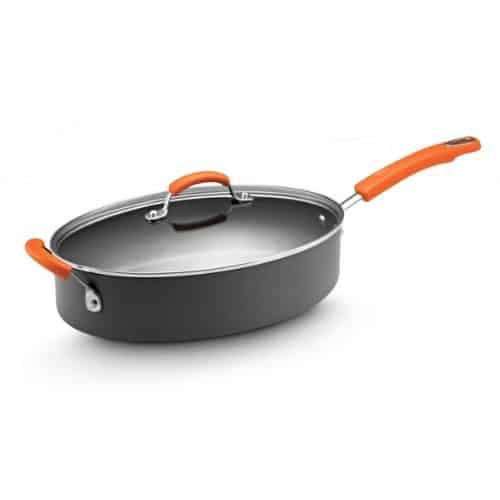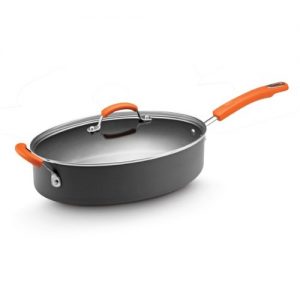 I know I've talked about it before, but I love love LOVE my Rachael Ray 5-Quart Covered Oval Sauté Pan. I'm on my 2nd one because I use it almost every single day. I love the shape of it - it's easy to scoot things off to the side and it's nice and compact, which is a big plus in my tiny kitchen. It's long enough to hold pastas like spaghetti without having to break them. It comes in a few different sizes, like the larger 8-Quart version and the smaller 3-Quart version that I'm totally lusting after.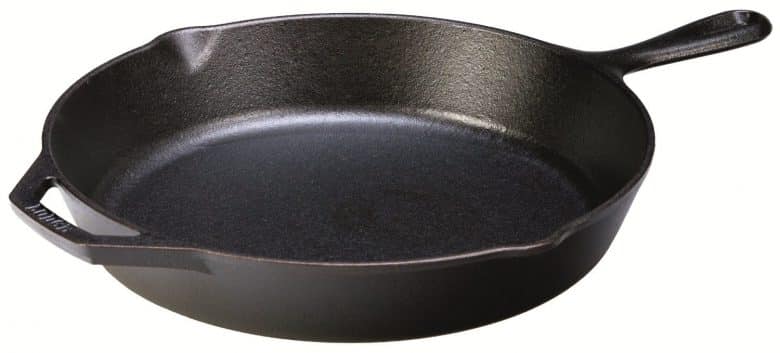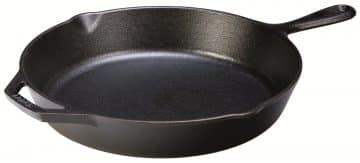 I can't talk cookware without mentioning one of my absolute favorite materials - cast iron. We have quite a collection of cast iron tucked away in our house. First of all, the skillets. I like having 2 different sizes - a 10.25-inch and a 13.25-inch, but they come in many sizes. I also have a 5 Quart Cast-Iron Dutch Oven that I like to use for things like pot roast and even deep frying! Cast iron holds the heat really evenly, and it's nice and sturdy. I do have a glass top stove, so I'm just extra careful not to slide it around and to place it down on the cooktop gently when I use it.

We also have a Single-Burner Reversible Grill/Griddle that we use pretty often. They make larger ones as well, but the single burner version works just fine for us and takes up less space. I picked up this 2-Pack of Grill Pan Scrapers from an outlet mall last summer, and they work incredibly well for getting the stuck bits off of our cast iron cookware. I even use them for scraping things off of my counters sometimes. They're a great stocking stuffer! Lastly, we have this  Cast-Iron Grill Press. It's nice to help get extra surface contact with things like chicken breast or to smash down sandwiches if you're making panini. My husband is a big fan of all of these cast iron items!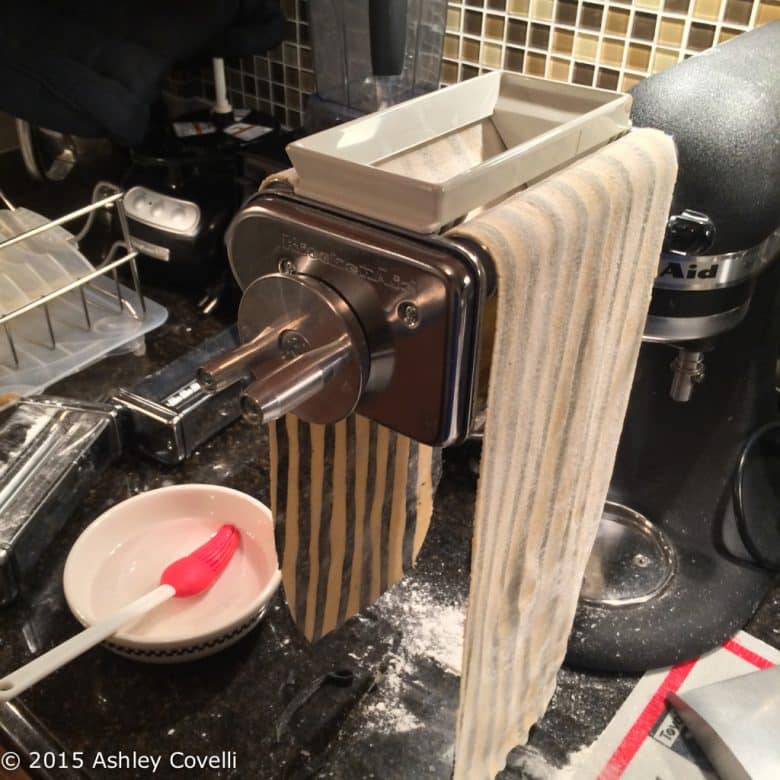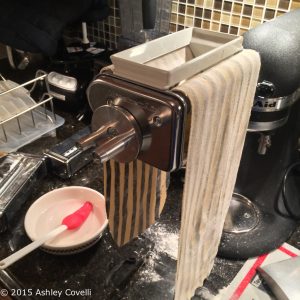 And now, let's talk pasta. My recent ravioli making experiment got me excited about making pasta at home more often. There are a lot of different combinations of rollers and cutters that attach to my KitchenAid Stand Mixer. I have this basic Pasta Roller and Fettuccini Cutter Attachment Set and the Ravioli Maker. They also sell a more extensive Pasta Roller and Cutter Set as well as one that comes with 6 Different Attachments, so there's something for lots of different price points here. To go with mine, I asked Sants for this Pasta Drying Rack this year. I used to use an old towel drying rack, but I don't have it anymore. What I like about this drying rack is that it seems like it collapses nice and compact. Definitely a key when working with a small space!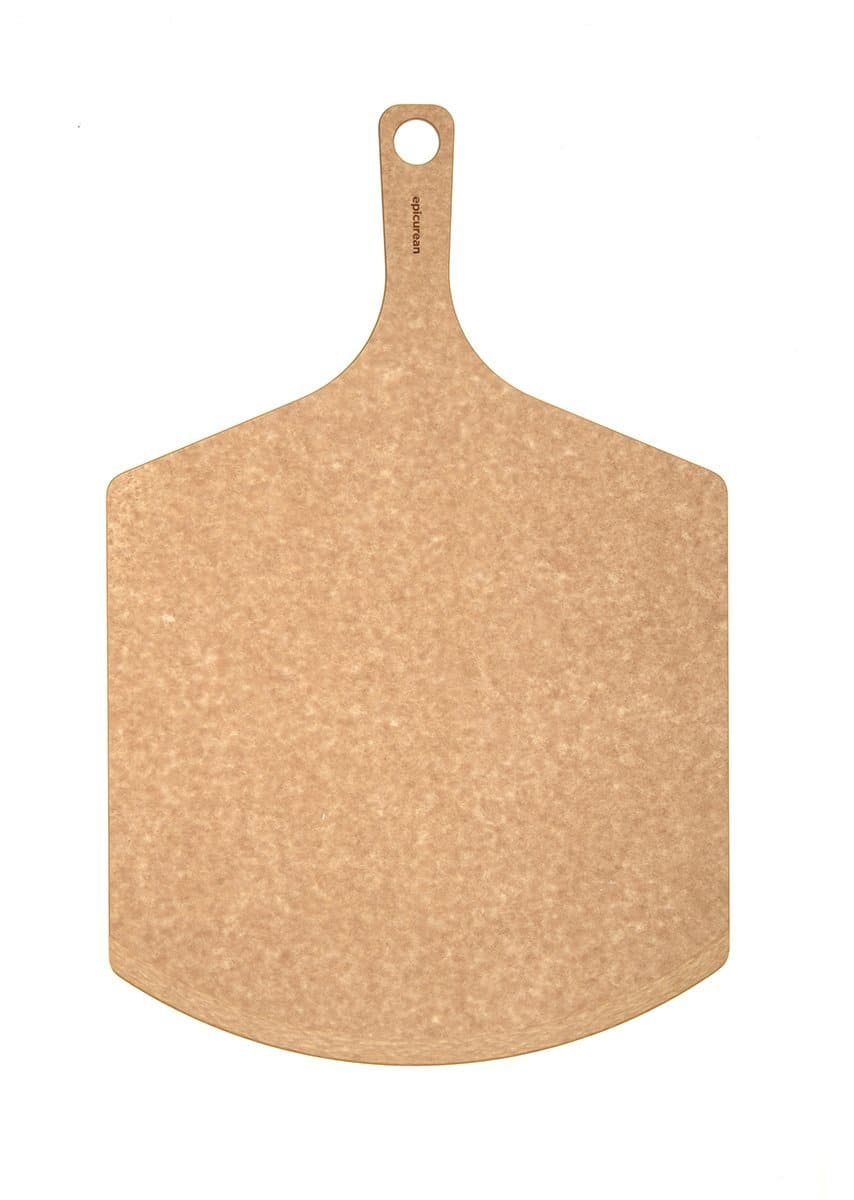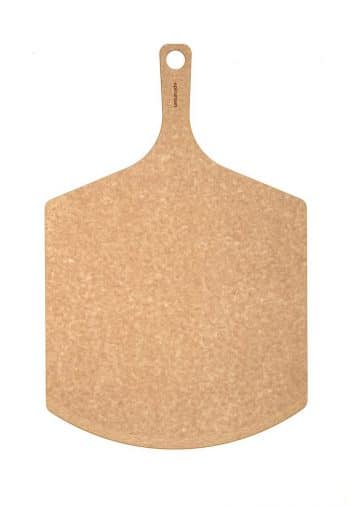 Speaking of Italian food, I've been on a big pizza kick lately. This Epicurean Pizza Peel is a key part of my pizza making success. I like that it's nice and thin, knife-friendly, and that the handle isn't too long (I don't have the space to store one of those ones with the broom type handles, even though they look cool!).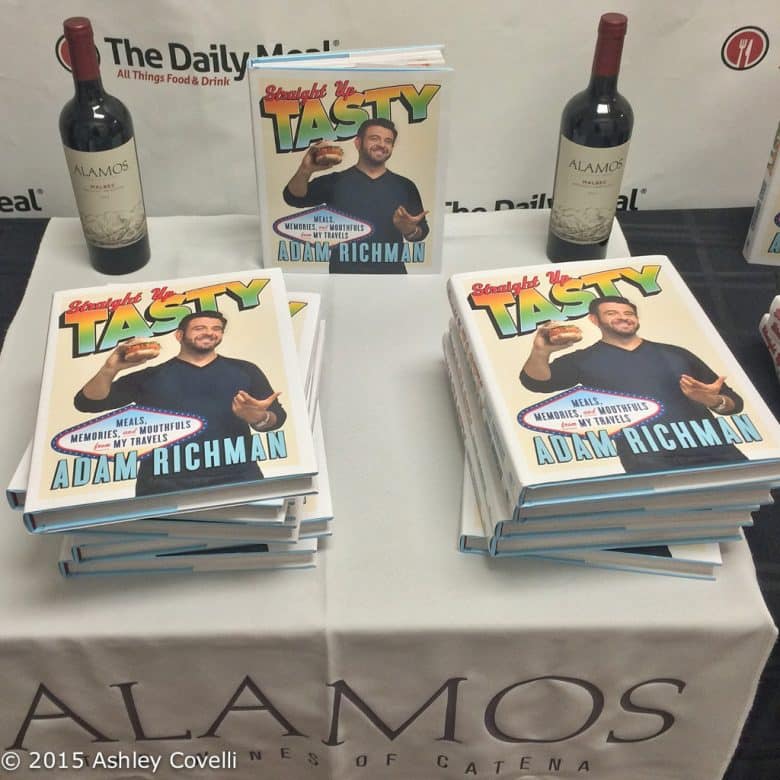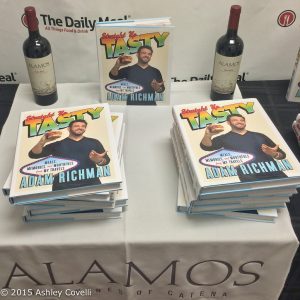 It wouldn't feel like the holidays without some comforting recipes and wine. I got to attend a fabulous food and wine paring with Adam Richman and Alamos Wines last month. I got to sample some crazy delicious recipes from his new cookbook Straight Up Tasty: Meals, Memories, and Mouthfuls from My Travels, as well as a tasting of Alamos Wines. My husband and I particularly enjoyed the Argentinean Red Blend, which is a mix of Malbec, Bonarda and Tempranillo. It's rich and bold with the flavors of dark cherry and plum and a bit of spice. Alamos is all about making wine more approachable, and I love the way Adam Richman incorporated the wines both within and alongside his dishes. The book includes a wide array of recipes from his travels and family favorites. There are over 100 recipes including the Hangover Egg Sammy, Cornmeal Fried Oyster Club on Weck, Easy Sushi and even his Mom's Spinach Pie.
Another cookbook I totally fell in love with this year is The Splendid Table's How to Eat Supper. I love listening to The Splendid Table, and this cookbook is beautiful and inspiring, and there are recipes to entice both new and seasoned cooks. I've already made a few dishes from it (like the Pan-Crisped Deviled Eggs on French Lettuces), and I'm itchin' to try out so many more. The sidebars also have wonderful tidbits that go beyond just recipes (like Rick Bayless giving tips for getting the most flavor from frozen shrimp) and essays from the radio show. This is definitely a book that's a standout for me, and I look forward to cooking from it more!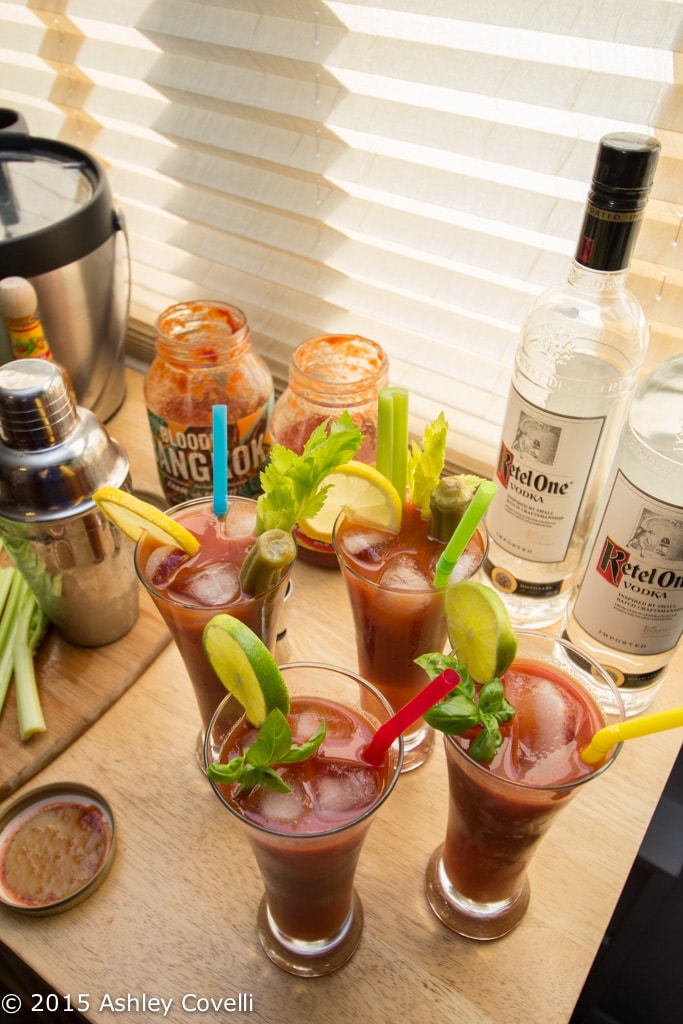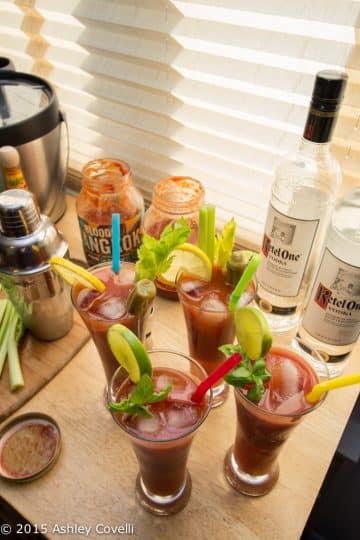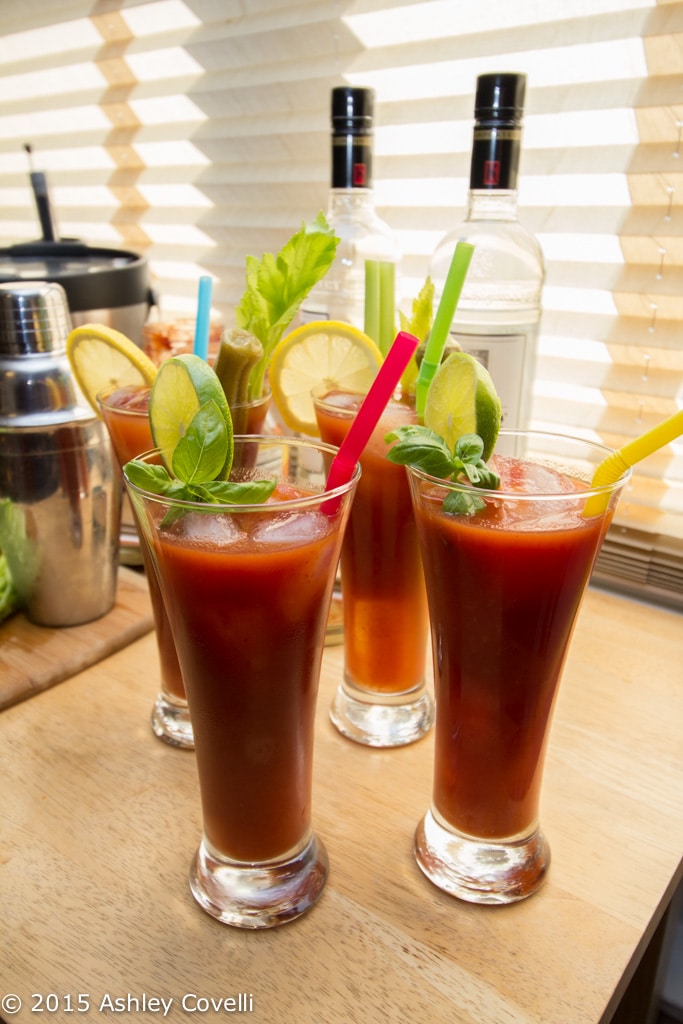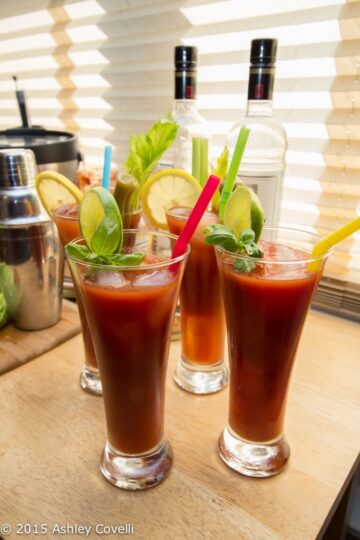 If you're wanting to bring your Bloody Mary bar to the next level, my friend Jen over at Back Pocket Provisions has exactly what you need! They craft small batch craft cocktail mixers with ingredients harvested from local farms. They currently offer 3 different styles of Bloody Mary mixers: Bloody Brilliant, Bloody Bangkok and Bloody Baja. I've tried the Brilliant and Bangkok (see my review here) and can't recommend them highly enough!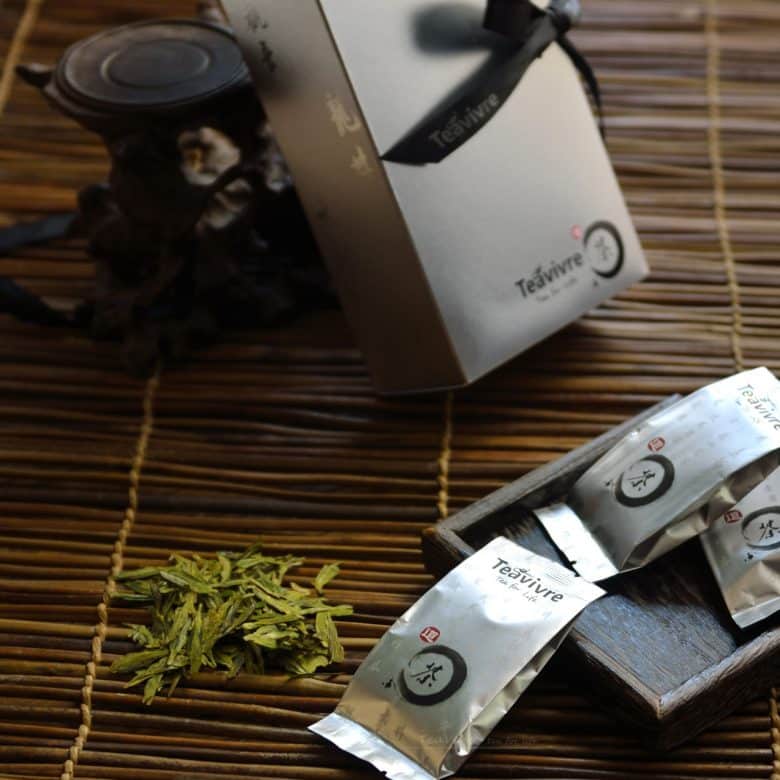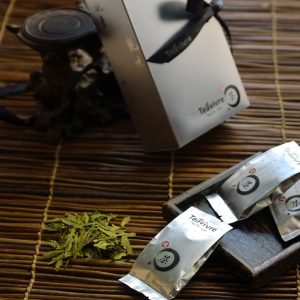 And lastly, for the tea drinker in your life, my recommendation is some loose tea or sampler sets from TeaVivre. I've tried many of their teas (including this oolong sampler pictured above) and the quality is just superb. They offer so many different types of teas, and they all come with brewing instructions specific to the each variety of leaf. They even have those beautiful flowering teas, teapots, mugs and accessories.
Do you have any favorites you'd like to recommend for holiday shopping? I'd love to hear about them in the comment section below!
Hope you all enjoy the rest of the year!
Note: A few of these items are things that I received for review and LOVED. I am not getting paid to talk about them. As always, all opinions are 100% mine.